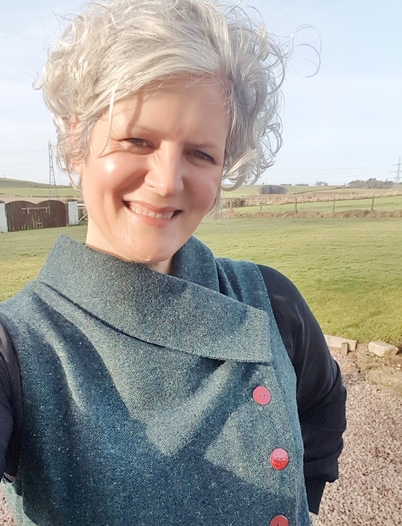 I'm sure my sewing story is a common one…. until recently. I've sewn for longer than I can remember. My home was a place where sewing was normal, it had been a necessity for the women in my family in the post war years and then a hobby, as RTW became more accessible and dressmaking became a choice. I was given my first sewing machine for my 14th birthday; a Toyota 2260 and a workhorse. It weighs a ton and with minimum maintenance it saw me through more than 25 years. I sewed my way through my teens, but then life got in the way; I went to university, started working, had a family. It has only been in the last 4 or 5 years that I came back to dressmaking and started experimenting with pattern cutting and sewing techniques. Almost all for myself – nobody else quite trusted what I made.
Then in 2018 I saw a flyer on the counter of my local fabric shop seeking applications for The Great British Sewing Bee. By this point I was spending a lot of my spare time at my machine, and I think I applied to take part in the programme to validate that. We mostly sew by ourselves at home, and there is no external assessment of our skill levels or whether the time (and fabric) invested in experimenting has been worthwhile.
So I filled in the lengthy application form but without much thought of success. At every stage of the process it was a surprise to me to be called back, and it was only at the very final stage that I actually thought "Good grief, this might happen"! My husband pointed out, with a canny accuracy, that it was not so much I wanted to go on the programme, it was more I wanted to see if I could.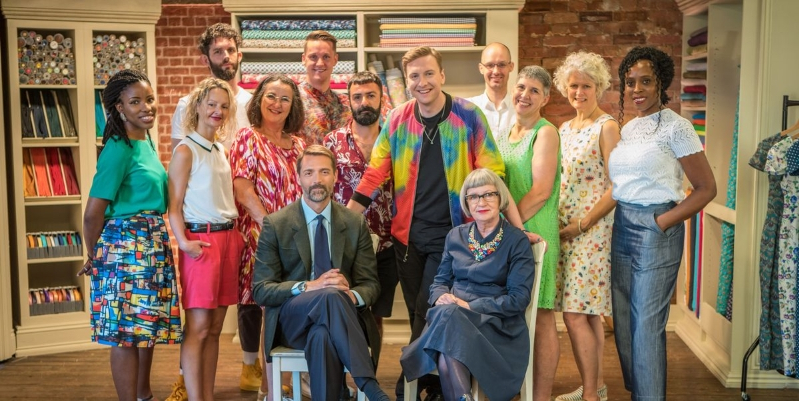 However, having been given the opportunity it would have been daft to turn it down, and so I found myself in this alien world of lights, cameras and sewing under extreme time pressure. And of external assessment: be careful what you wish for. Throughout the process I had no idea how my sewing would stand up, so it was lovely to reach the semi-final and indeed to be described as "one of the most talented and consistent sewer ever to have taken part". Validation indeed.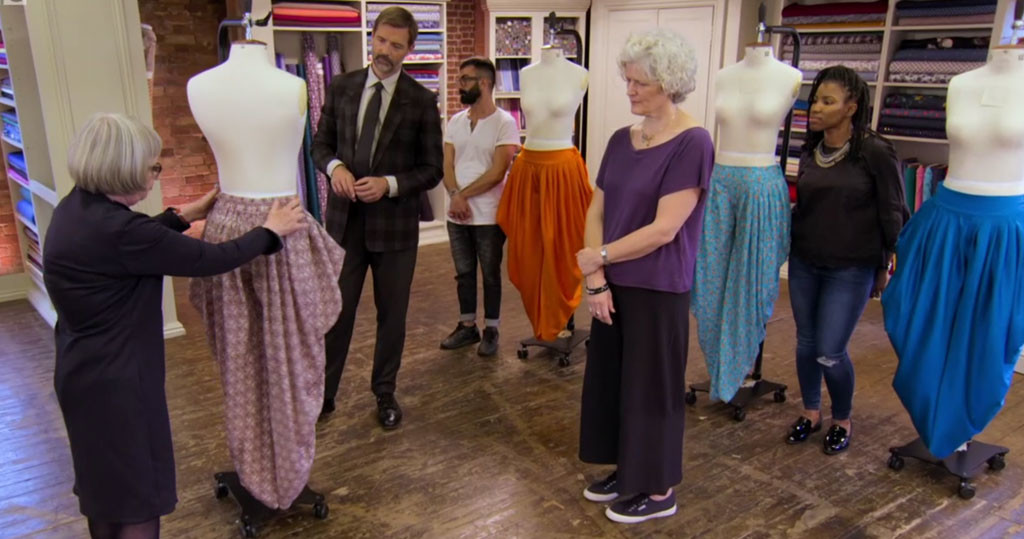 Now I find myself in the rather wonderful position of starting a new career. I've been commissioned to write for the big sewing magazines and international blogs, to run workshops around the country, have become a director of a social enterprise which sells luxury surplus from a local cashmere mill (more on that soon!), and am even working on a book idea. I've started selling items made from the surplus locally and on Etsy, and am about to go into production with a sewing ruler I designed to meet my own needs, which has been popular with my sewing friends.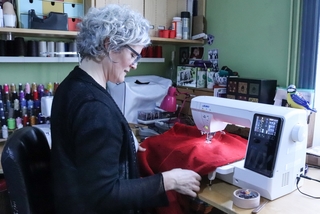 With all of this my sewing at home has increased hugely since the Bee. My machine was getting past its sell-by date, and as always I turned to my local sewing machine shop (Pembertons in Stirling) for advice. I went along thinking I knew which machine would suit me best and it was indeed impressive, but Andrew Pemberton suggested I try out the Juki NX7 as well. It was love at first sight. I was lucky enough to be given one to try out at home, and I can't say how much I enjoy the dual foot control, the automatic pivot function, the changeable feed dog, the differential feed on the integral walking foot. I love that it can do a lock stitch, cut my thread and raise the presser foot all while I have a wee drink of tea. In fact I like to have a mug beside me just so I can enjoy it while the machine does all of that work.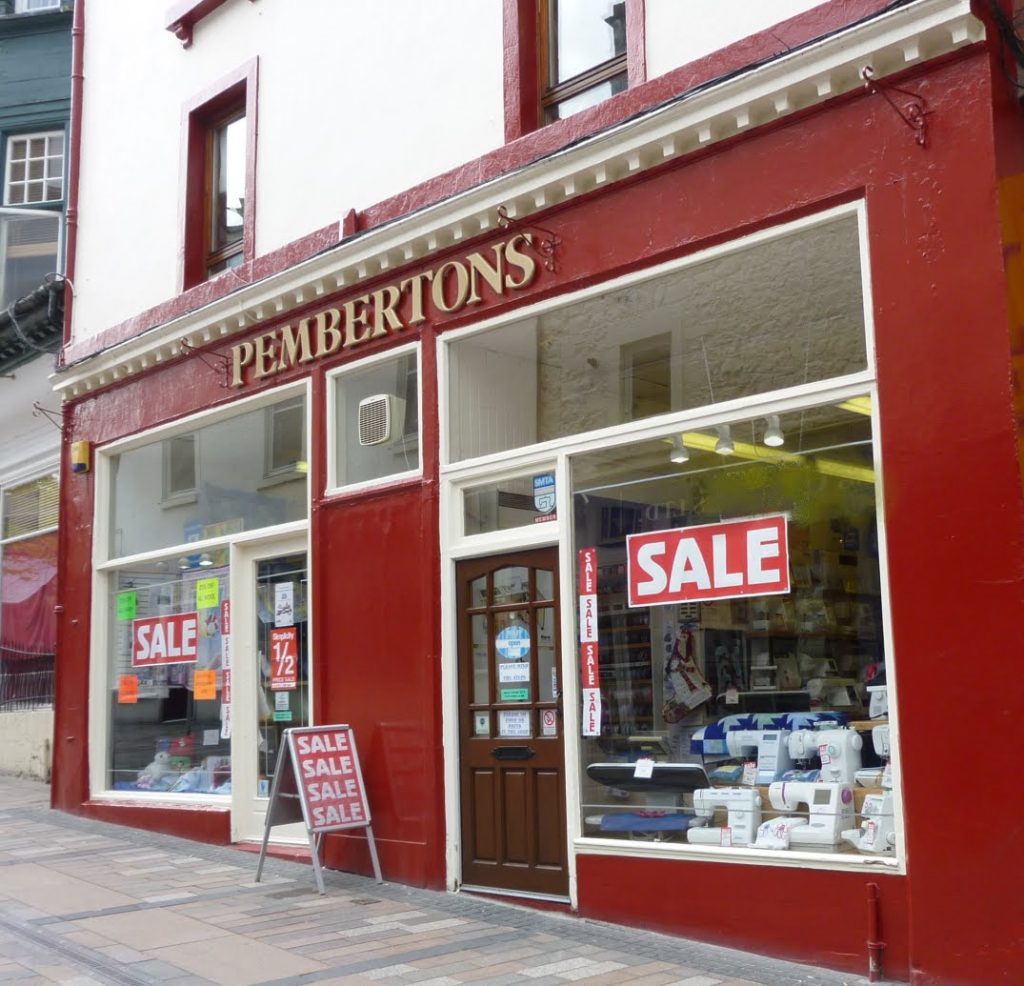 I'm genuinely delighted to have become a brand ambassador for JUKI. I wouldn't be comfortable supporting a brand I wasn't engaged with, but in this case I chose the machine before I became an ambassador which feels the right way round. When I posted the news on Instagram the response was quite overwhelming, with people congratulating me and telling me how much they value their own JUKI machines. You can feel JUKI's industrial heritage in their domestic machines. The NX7 has a lot of features but I haven't found any yet which I would consider to be a gimmick. Everything I've tried so far makes a lot of sense to me as a sewer.
I'm also super-excited to be writing up some pieces for the JUKI Club website. I have to warn you though, I am not an Instagram-ready kind of person. If you watched the Bee you know that I'm not neat and tidy in myself (with my unruly hair I've found it best to embrace the chaos) and my sewing room is much the same. So I'll be sharing photos and videos with you, but please don't expect white walls and pot plants. I wish! Also you might notice that I get more untidy as I go through a project, the act of making is after all much more appealing than the act of hoovering.
As well as sewing, I enjoy a lot of other crafts. I have a new favourite word– multicraftual. I can't remember being taught to knit, and I'm thinking I might develop my current self-drafted project to put up on Ravelry. I've done a fair bit of crochet, felting, cross stitch and other textile crafts too. Then I'm also interested in photography and I silversmith, having been to classes at our local college for both. Then there's pottery, stained glass, wrought iron, some woodworking –we have a bespoke larder in my kitchen of which I am inordinately proud. I've even built a brick wall in the garden. If pressed I would say I'm a maker. My family tell me I'm as grumpy as get out if I don't have projects on the go.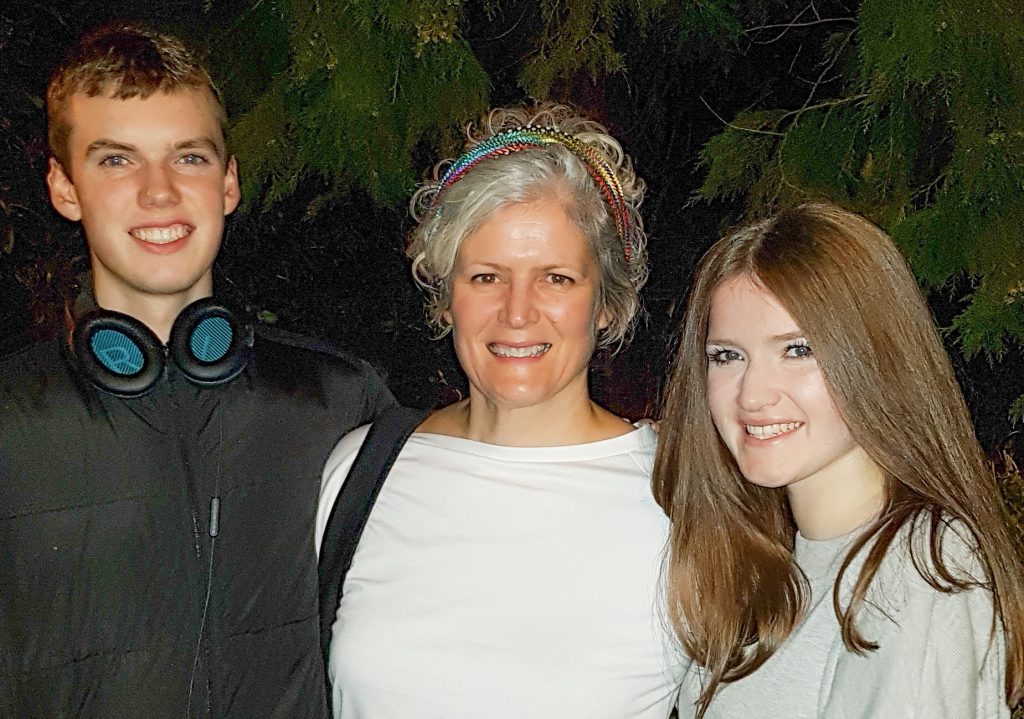 My first career wasn't as a maker, however. I opted for law rather than art school, as worked as a litigation solicitor for over 10 years. I found that difficult to balance with my family life and left to open a design-led gift shop in 2001, as well as producing bespoke cards and invitations. After I sold the business I worked as an administrator for an international charity but I was at a loose end when the Bee came along. At the same time the younger of my two children left to go to university, so we're down to me, my husband and our wee cocker spaniel at home.
So, a run-of-the-mill trip into town to buy some fabric led to this amazing sewing adventure and a new direction in life, as well as giving me a fantastic group of Sewing Bee friends. It's been a privilege to meet a huge number of lovely and interesting people and heard all sorts of sewing stories. As for mostly sewing for myself – well, now my family and friends are aware I can actually sew pretty well so the only downside of this adventure is the requests for hand-made clothing, and yes I'm mainly talking about my teenage daughter.
Jen Hogg lives in Glasgow with her husband and dog, and has two children at university. A former solicitor, she reached the semi-final of The Great British Sewing Bee Series 5 (2019). She has been described as "multicraftual" and also enjoys knitting and many other textile crafts, as well as silversmithing and photography, woodwork, wrought iron, stained glass, pottery and generally making things. You can follow her on Instagram and Facebook @jenerates, and at www.jenhogg.co.uk.