The JUKI TL-2200 QVP longarm comes packed with features. There are 4 stitching modes: cruise, precise, manual and baste.
The machine head is made in Japan with JUKI's direct drive industrial technology. Anti-vibration features and ultra-bright LED lights provide great visibility. Ergonomic handles give ease and comfort while swivel micro-handles enable precise close-up detail work. The push button handle bars control start/stop and needle up/down functions. There's also an automatic thread trimmer unique to JUKI machines. The large LCD screen allows you to easily choose your speed and stitch options. All this comes mounted on a deluxe 10-foot long height adjustable frame.
For more information and to purchase the Juki TL-2200 QVP, visit Juki UK.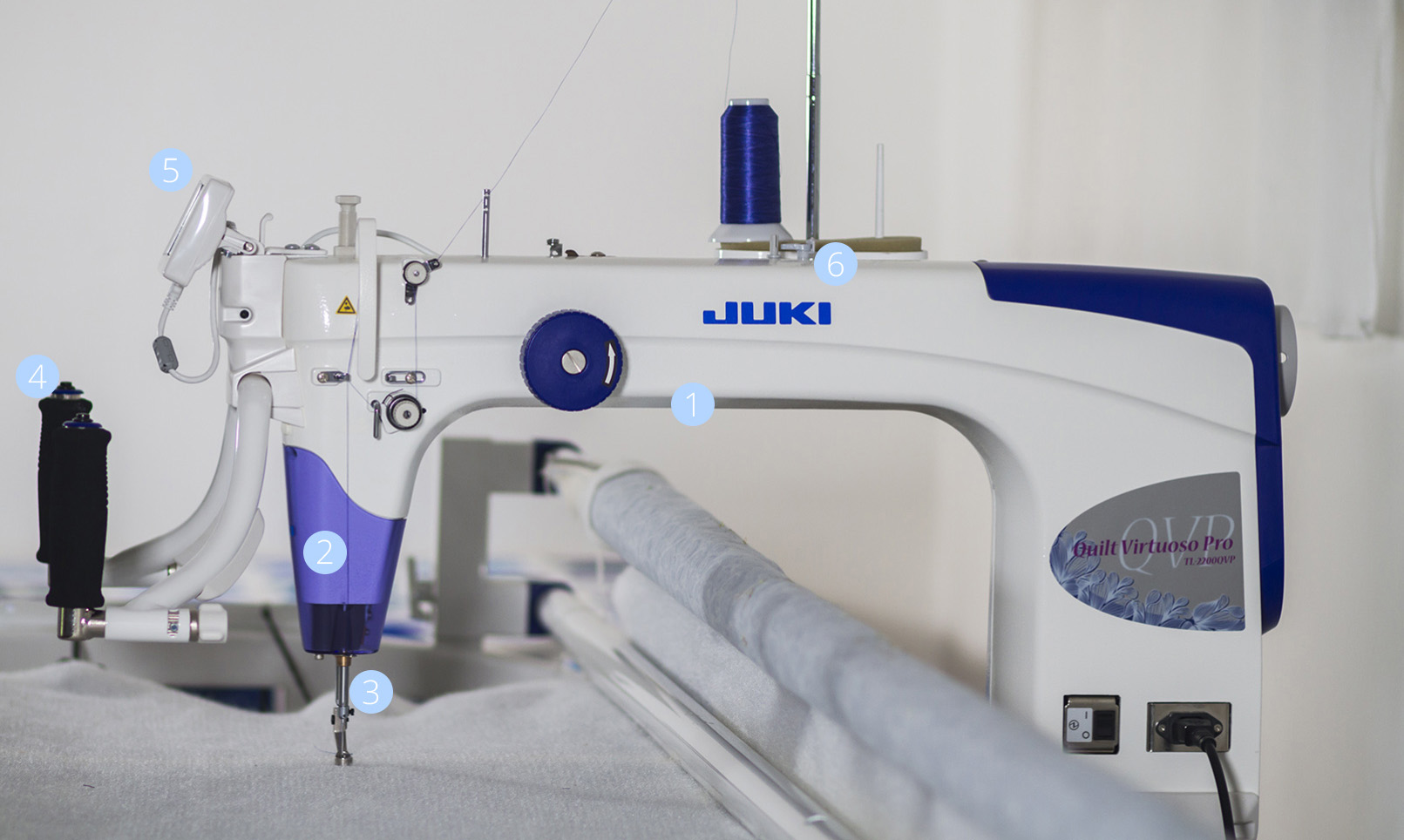 Testimonial
"I love this machine!! I had a mid-arm Juki prior to this one and needed to be able to do larger quilts. The machine flows like a dream on rails. A 5 star set-up in my book." – Chandra