Our Mission: 

Education & Inspiration

Our mission is to EDUCATE and DELIGHT stitchers, quilters, crafters and sewists everywhere. We want to show what Juki sewing, quilting and overlocker machines can do in the hands of real people sewing a wide variety of projects in a home setting. We welcome contributors with diverse backgrounds, ages and talents who are using Juki machines to make things. If you are passionate about sewing, we'd love to see what you are sewing with your Juki.   As soon as we can, we look forward to meeting up face to face at our LIVE Events and Shows. In the mean time we are using social media to celebrate makers and cultivate friendships that grow out of the common ground of our craft.
Juki Club - We're all about the SEWING!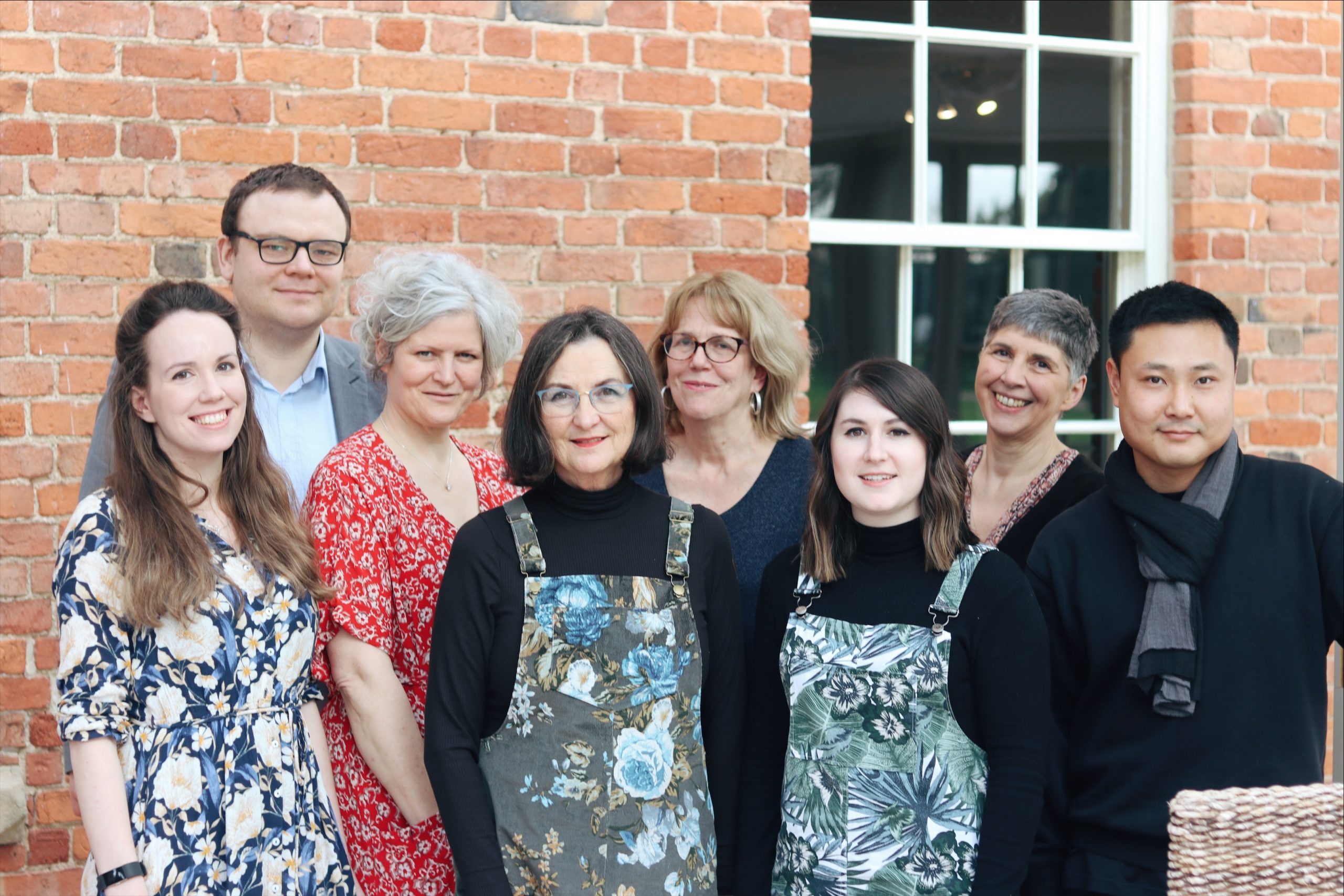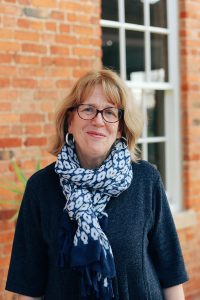 Martha's married with 6 grown up children and lives in the UK.  She uses Juki machines to teach free-motion quilting techniques. Initially a quilter, Martha is currently learning how to sew clothes! Martha works with Juki to expand and nurture the creative community of stitchers that is Juki Club. Many of Martha's projects end up here @juki_club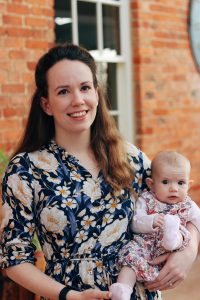 Emily is a languages graduate, living in London with her husband and two young children. A core member of the Juki Club team, she's been demonstrating quilting and thread painting with Juki machines for over a decade. Now Emily is learning to sew clothes for herself and her family. You can follow her sewing projects on Instagram @stitchingintimeuk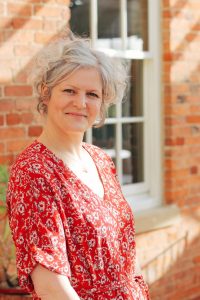 A former solicitor, Jen reached the semi-final of The Great British Sewing Bee Series 5 (2019). Sometimes described as "multicraftual", Jen has turned her love of making things to designing clever and useful sewing tools! View them here: Jenerates Sewing Ruler and see her amazing makes on Instagram @jenerates, and at www.jenhogg.co.uk. Jen lives in Glasgow with her husband and dog, and has two children at university.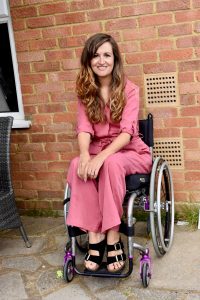 Marie is predominantly a garment sewer making sustainable choices. Having a disability often requires her to work differently in order to make the most of her sewing time. Marie works with Juki Club to help us make sewing more Accessible. You can follow her sewing on instagram@marie_stitchedup and at marie-stitchedup.com. Marie lives in Bedfordshire with her husband, two children along with Woody, the Cocker Spaniel, who often makes cameo appearances in her feed.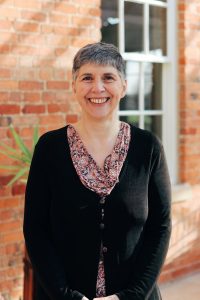 Mercedes Ferrari-Plumridge
Mercedes lives just outside Brighton with her husband Graham and their two cats. Although their two children have flown the nest, Mercedes still uses them as guinea pigs for new designs and fabrics she wants to try out. Having worked in IT for over 20 years, Mercedes has a keen interest in all things technical. 5 years ago Mercedes conquered her fear of stretch fabric. Now it's her passion to develop new techniques and encourage others to use and love this fabric. Mercedes was a contestant on Series 5 of The Great British Sewing Bee and can be found on Instagram @ohsewthatmercedes, read her blog at ohsewthatmercedes.wordpress.com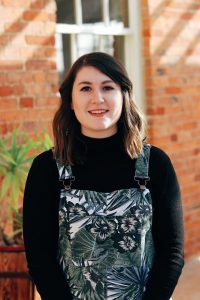 Suzie Bentley
Suzie graduated from Lincoln University with a degree in fashion. Recently married and living near Boston, she enjoys teaching Sewing with Suzie classes and one to one tutorials. Suzie describes herself as a unique sewing enthusiast which led her to start her online business. Susie uses the Juki DX7 to create her own brand of  Momma and Mini Me matching outfits. She's passionate about sustainability and sews her own clothes. You can find Suzie on Instagram @love_suzie and visit her etsy shop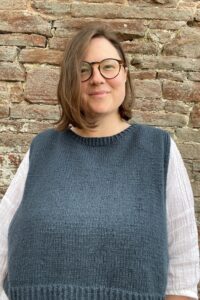 Rachael Gilbert-Burns
Rachael (she, her) lives in Cumbria with her husband and two children. She is a software engineer for museums and cultural institutions and brings her technical skills from her day job into her sewing practice. Rachael is renown for her technical prowess! Essentially, we let her loose on sewing machines so that we, and everyone else, can find out what they really do.  Rachael lives out the minimalist aesthetic and strives to learn more about fitting and sewing technique with each garment she produces. She loves to test new technology and uses a projector beamed onto her cutting table for her pattern cutting and digitising. Rachael also uses vector software for her pattern adjustments and hacking and enjoys documenting her process over on her Instagram account @minimalistmachinist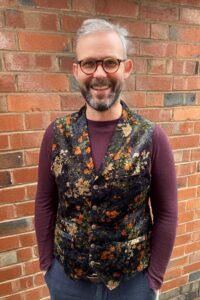 Mark Francis
Two years ago, Mark's husband Clive (who also sews on a Juki machine,) applied for him to enter series 6 of  The Great British Sewing Bee, and life hasn't been the same since.  Mark's time in the sewing room, working alongside an incredible bunch of creative, enthusiastic and hardworking individuals, both in front of and behind the camera, gave him the push he needed to be able to change his life and refocus on the things he loves the most. You can find out more about Mark and visit his shop at www.sewmarkfrancis.com and follow him on Instagram @sewmarkfrancis.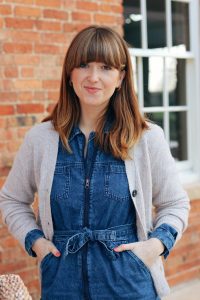 Emily Inman
Emily is an award winning lifestyle and fashion blogger living in Lincoln with her husband and two school aged children.  Emily has a broad range of interests. She's keen on fashion, sewing, crafting, mindfulness, exercise and home making. She enjoys creating content to share with creative people. Emily works with Juki Club as an influencer,  content creator and photographer. Emily's joy in simple living overflows into her Brick Dust and Glitter Life & Style blog and Instagram @brickdustandglitter.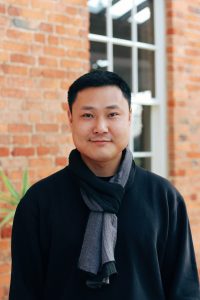 Mingi Jung
Ming Jung, pronounced @meankey is a Korean textile artist who specialises in portraits. Mingi is inspired by the green mountain and the shade of the trees that he grew up under in Suyu-dong, Seoul, Korea.   He employs an amazing and versatile free motion quilting technique to draw portraits with Juki sewing machines.  Mingi has the rare ability to capture a fleeting expression, hold it in his mind, and stitch it out. Watching Mingi make faces is pure magic. You can see Mingi Jung at many Juki events and exhibitions the world over. You can find him on instagram @meankey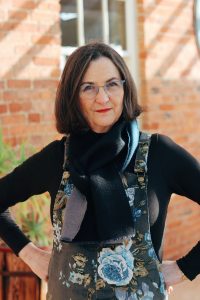 Janet Poole
Janet is another of our great British Sewing Bee Series 5 contestants. She lives in North Yorkshire with her husband. Janet's been sewing since she was 16,  but took a break of 20 years, while her three children were growing up. It was, ironically, the Great British Sewing Bee Series that inspired Janet to start sewing again.  Janet is an advocate for SLOW Fashion. Now she mostly sews things for herself and her grandchildren. You can follow her Instagram @jannisews
Connect With Us
Follow us on social media to keep up to date with the latest and show us what you're up to - we can't wait to see!