The Juki HZL DX7 is one machine that does everything well! The DX7 is ideal for dressmaking, crafting and general sewing. It's perfect for piecing, appliqué, quilting, binding and embellishing too.
It's also the winner of Sew Magazine's Reader's Choice
This do-it-all machine is reliable and dependable with intuitive easy-to-follow directions. The best thing about the DX7 is the beautiful stitch quality. The stitch by stitch perfection is going to make the biggest difference to all your sewing. It's a well-designed machine full of really useful features! Once you use them, you'll wonder how you ever managed without them.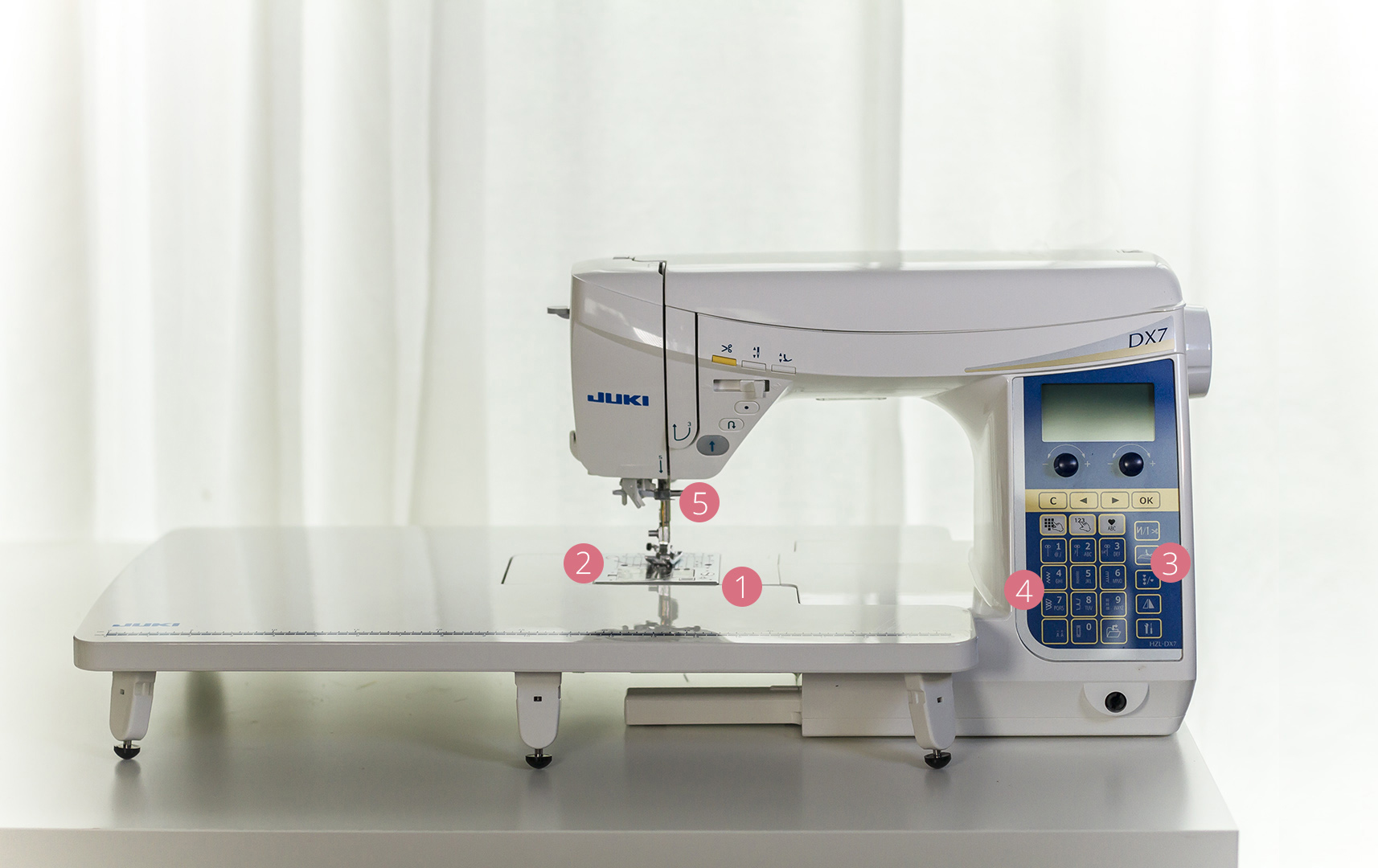 "Absolutely LOVE this machine! I have the HZL F-600 and decided to get the upgrade DX-7. I've tried many,MANY! machine models in search of the perfect machine and JUKI is it." – Sewbiz
"My wife loves this sewing machine. It was a big step up from her beginner machine and she is busy sewing and quilting. " – Michael D
"This machine was purchased as gift for my wife and she loves it. This model comes with all the accessories you could ever want. The automatic button sizing shoe is incredible."
"The button holes it makes are wonderful. The appliqué stitches are even and easy to select. I like that they can be adjusted for size. I have not had to adjust tension for anything, leaving it on the "Auto" setting." – Jemez M
"I have fallen in love with the float option – although I don't quilt, I love that the fabric is locked in place until I decide to cut or turn. Honestly, I don't think I will ever outgrow this machine – it really is a gem."