Now that it's back to school time, I am enjoying using pretty scraps of fabric to make some pretty back to school hair accessories for my daughter on the Juki MO 2000 overlocker.
The rolled hem feature on the Juki MO2000 overlocker
I really have fallen in love with the JUKI MO2000 Overlocker and seem to be roll hemming anything I can get my hands on!
The thing is, a roll hem is a perfect subtle edge for so many things. We have loved making hankies, napkins and tablecloths recently. Now using some of the scraps, I've been running up a few hair ties for my daughter, Etta.
It is one of the simplest things to make. Simply cut a long rectangle. The thickness depending on the size of the scrap. I just ran it through the Juki MO2000 overlocker. That simple. If you want a reminder on the settings of a rolled hem, read our post on making hankies with the MO 2000 overlocker.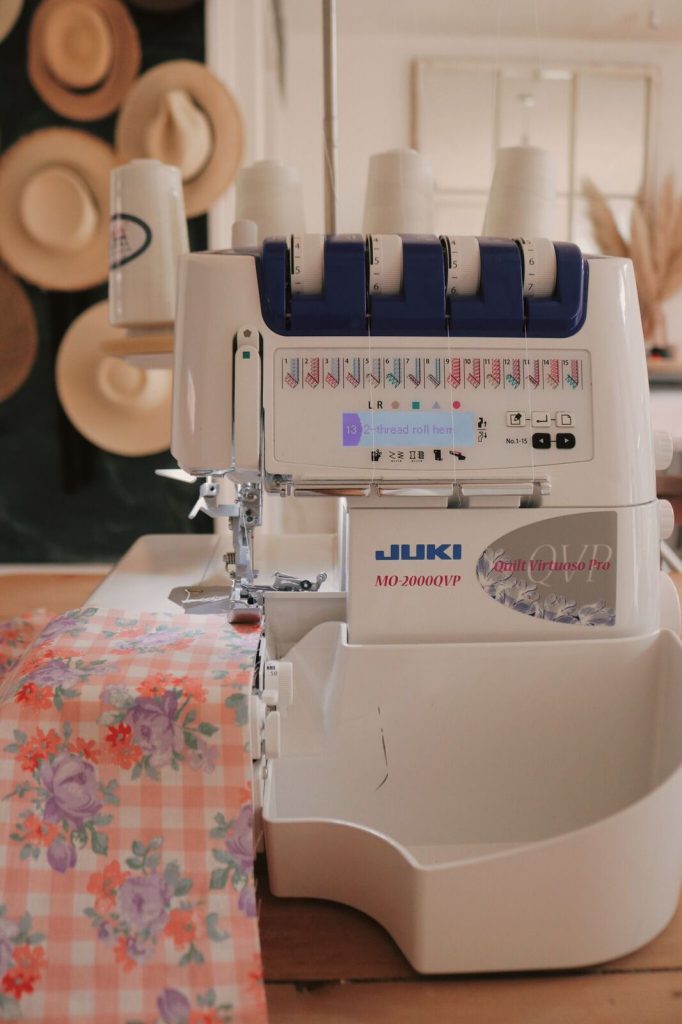 Ribbons & Bows
For hair bows my ribbons tend to be thinner, so that they sit well. For the hair bands, I used a a thicker and longer piece. I simply tied round Etta's head, knotted and tucked the tails in under the side. The joys of these ribbons and bows are that they come together so quickly and effortlessly. It's like magic. They look adorable and are a lovely way to use pretty scraps from other projects!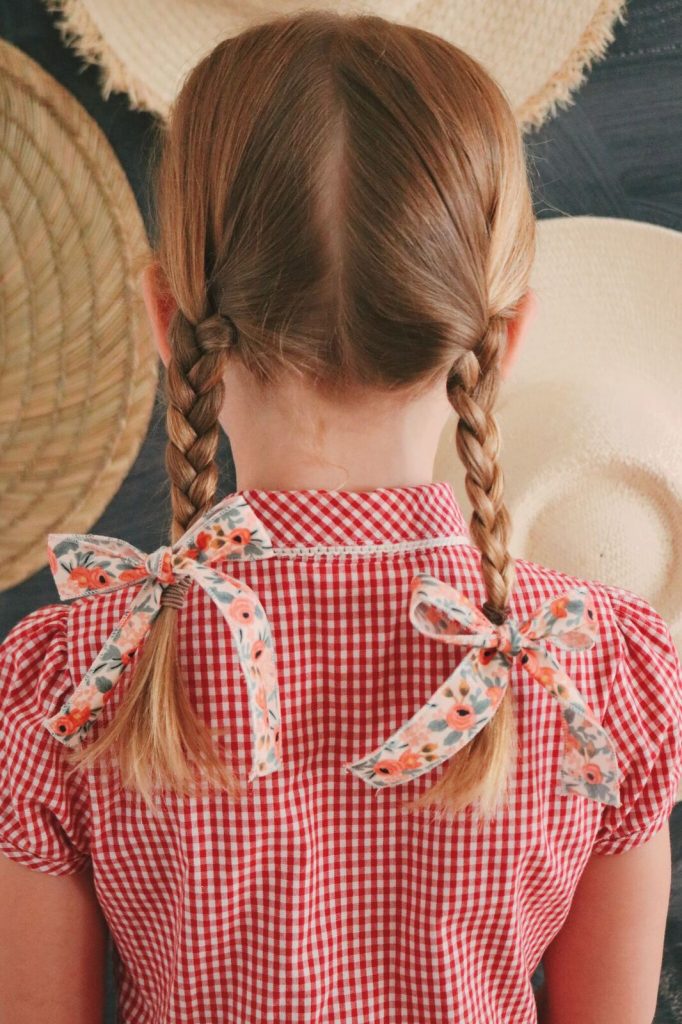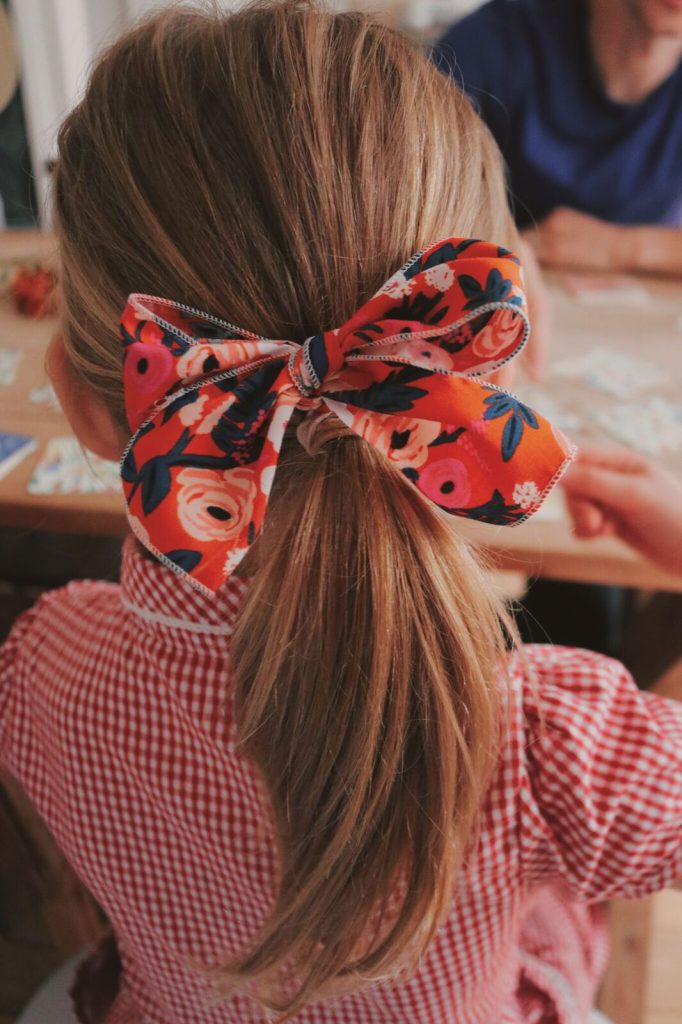 Hair accessories are fun to make any time of year. But there is always something special about the start of a new school year!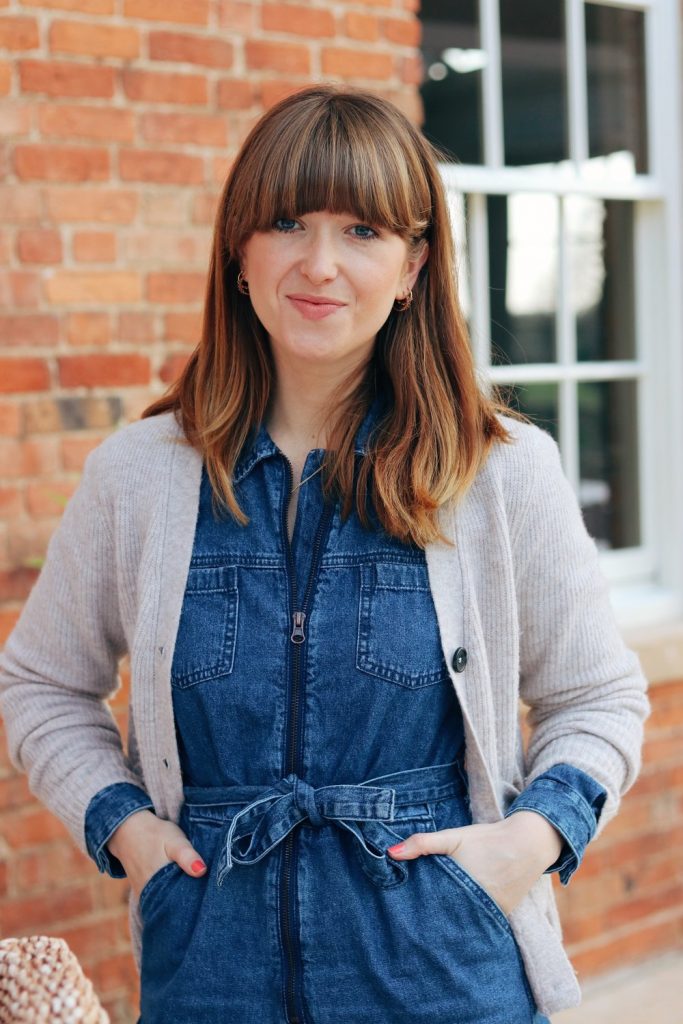 Emily is an award winning lifestyle and fashion blogger living in Lincoln with her husband and two school aged children. Keen on fashion, sewing, crafting, mindfulness, exercise and home making, she enjoys creating content to share with creative people. Emily works with Juki Club as an influencer, content creator and photographer. Emily's joy in simple living overflows into her Brick Dust and Glitter Life & Style blog. you can follow her on Instagram @brickdustandglitter.