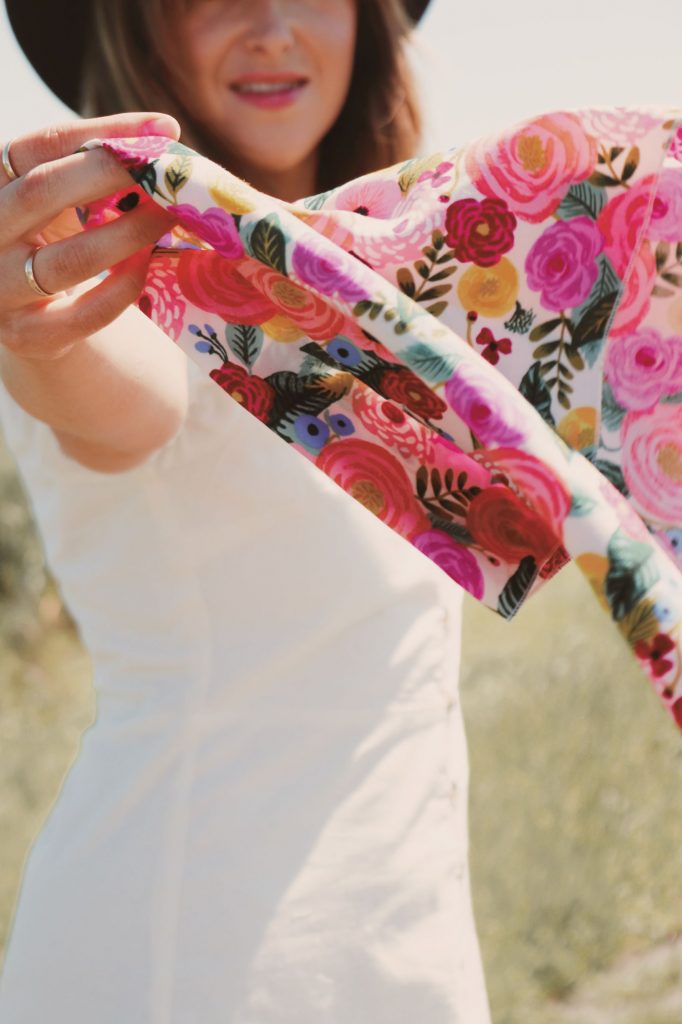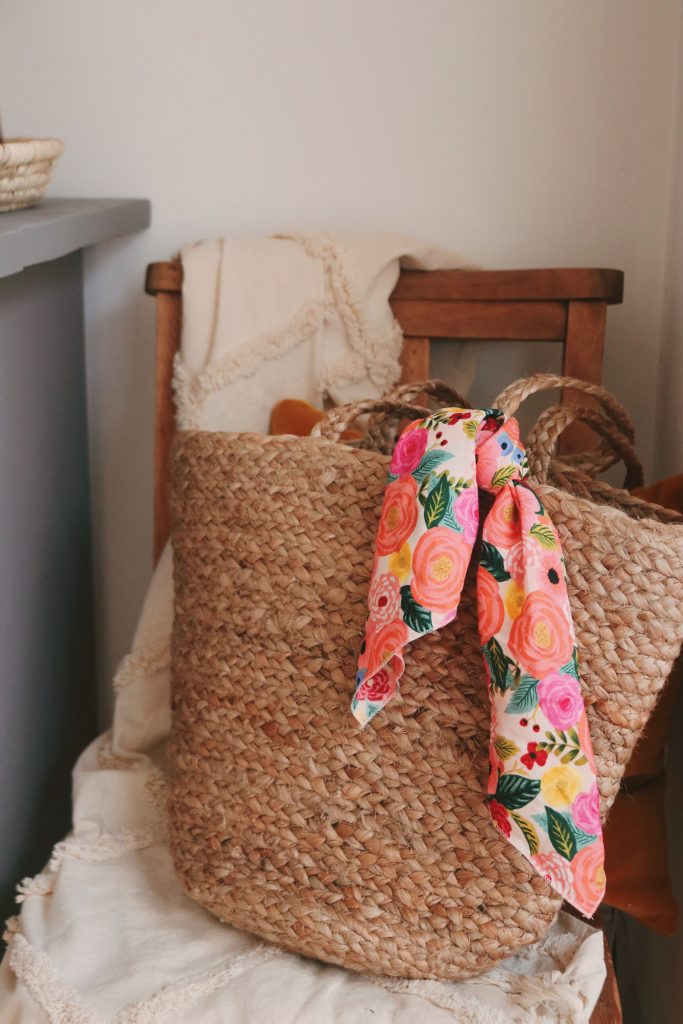 We just found a new reason to LOVE the JUKI MO-2000QVP Air Threading overlocker. It does an amazing rolled hem! We already love the air threading feature that makes it so easy it is to thread. But this rolled hem takes the cake. We've been using it to make homemade handkerchiefs.
A rolled hem is a teeny tiny narrow hem that encloses the open edges of the fabric. It uses 3 threads; the upper and lower loopers and the right needle. The rolled hem is used to give an elegant finish to lightweight fabrics. We used it earlier this year to hem bridesmaid dresses. This summer we've been using it to hem scarves, hankies and napkins.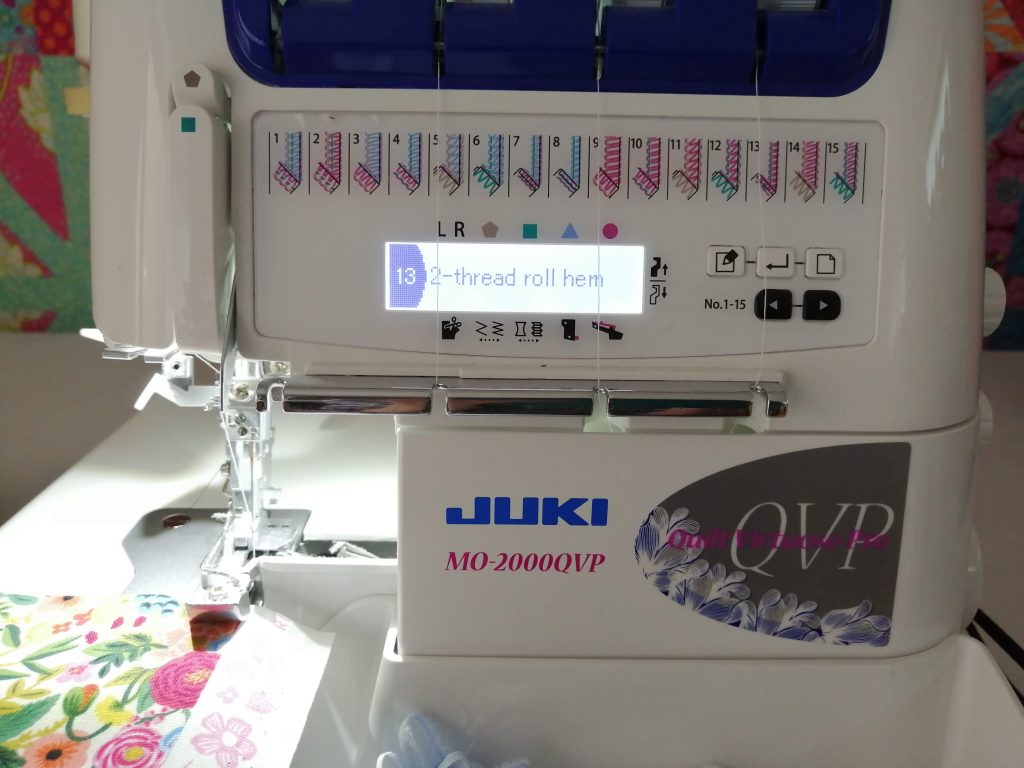 The Juki MO 2000 has an integrated rolled hem. The rolled hem is pre-set on the MO2000. Simply set the informational LCD screen to 13 and make a few adjustments. Initially we looked it up on YouTube! And were so surprised at just how easy it was! We'll walk you through the adjustments below.
It's so satisfying to run beautiful fabric through this overlocker!
Setting up the overlocker
That's Right, it doesn't get more simple than this. How glorious to be able to make your very own hankies out of your favourite fabrics. We set up our JUKI MO-2000QVP Overlocker as follows: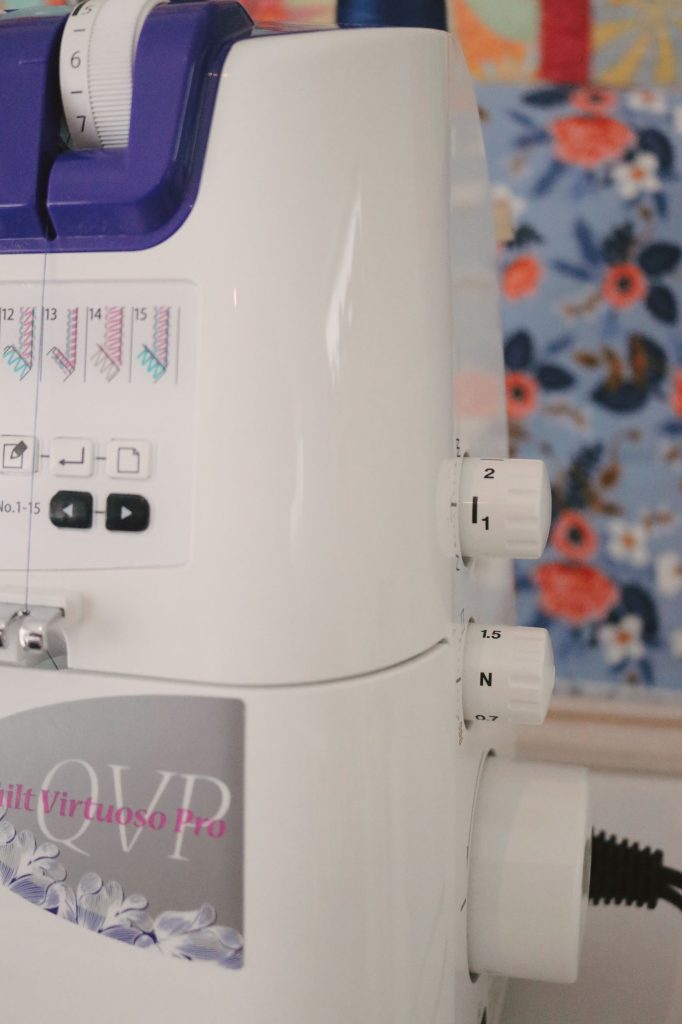 These settings prepare your Juki MO2000 for a rolled hem.
Then all you need is fabric. We chose a selection of RIFLE PAPER CO. fabrics and actually bought them in FAT QUARTERS. All we did to them was trim the salvaged edge and square them up by joining two diagonal corners.
Then, simply put through the overlocker and let the machine do the hard work for you. In a matter of minutes you will find you have a complete hankie!
Once you've made a hanky, you'll begin to think of all the other things that you could make with a rolled hem. Scarfs, napkins, tablecloths, neckerchiefs, the list becomes pretty endless. You'll find yourself wondering what to roll hem next!
Hankies For Everyone!
I whipped up a batch of hankies for the teachers as end of school gifts. It took no time at all and the stack of hankies looks so pretty! They're great for kids too. They look super added to bags, as hair ties and neckerchiefs!
These hankies are the perfect summer accessory. I seem to be taking them everywhere with me!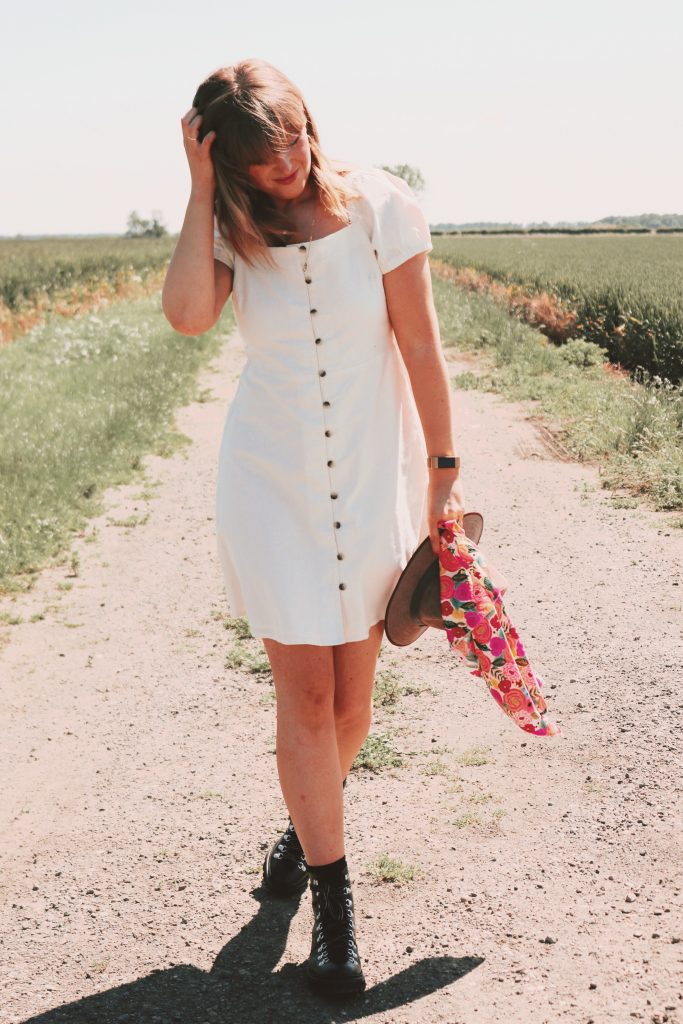 Now, we're on a roll! We're making hair ties, bandannas, napkins and tablecloths. It's so much fun, we're hemming just about everything we can lay our hand on!