Here's a fast and fun last minute Christmas project. It's naughty because it's just so easy! Using the air threading JUKI MO2000 overlocker to stitch the bunting together is fast, fun and fabulous. It's nice because the bunting is double sided and looks lovely from every angle. The extra weight makes them hang nicer too. It's just a little bit fussy. The real focus is on fast.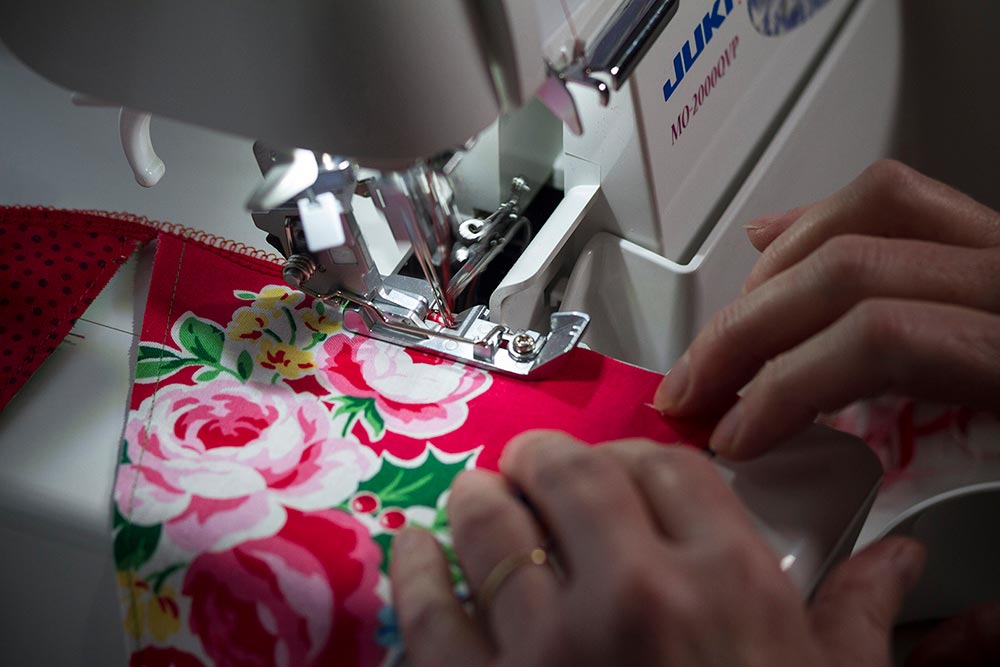 Tools and materials;
JUKI DX7 sewing machine
Bunting templet from card
Rotary cutter, mat and ruler
A variety of Christmas fabrics
Red overlocker thread piecing thread, bobbin thread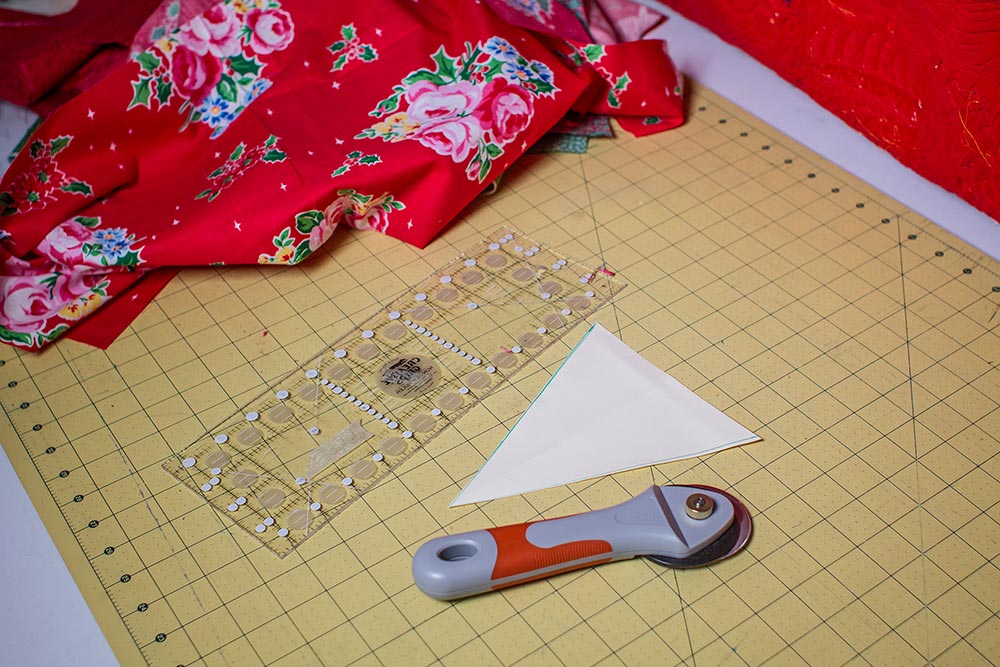 Create a template from card in a pleasing bunting shape or you can just download and print our pdf file attachment on card using your computer and printer.
Find some pretty Christmassy fabric from your stash. We've gone for reds and greens mixing stripes, dots, checks and bold florals.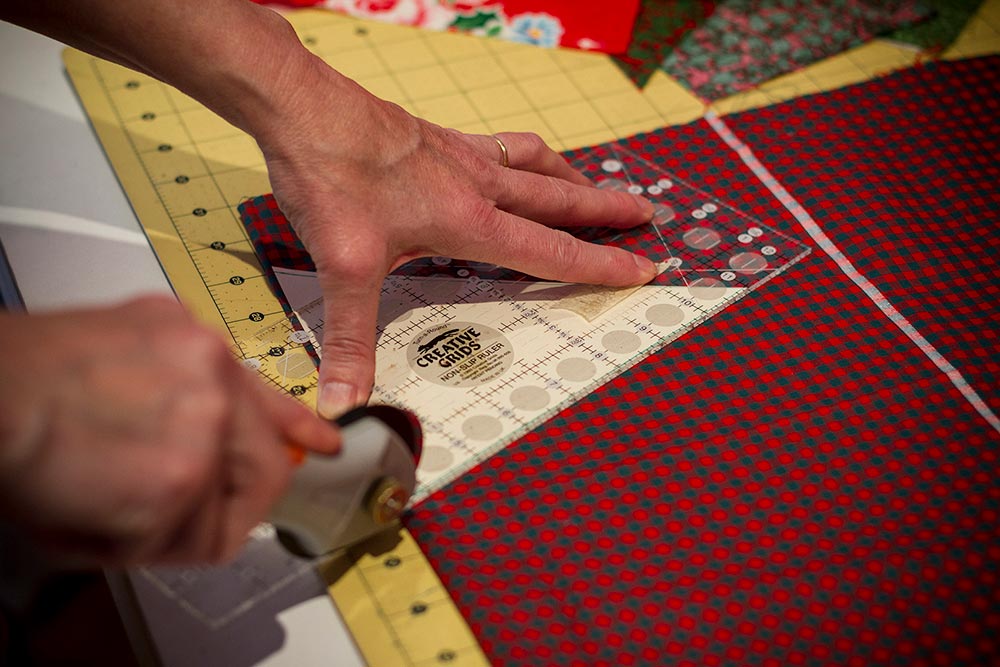 Here are three ways to get the double-sided bunting:
Cut the fabric on the fold with wrong sides together. Align the short side of the template on the fold, cover with a clear ruler and rotary cut the long sides. You'll end up with a diamond shape. Fold it back up together and stitch along the sides starting at the wide end, stitching towards the point and running off the edge. And then the same again for the other side. Trim.
Another way is to zigzag two separate bunting flags together at the top, straight stitch down the sides as before and trim.
An even faster way is to skip the zig-zag and just straight stitch the sides together. The overlocker will join the top layers as you stitch all the bunting flags together later.
Make a stack of bunting flags and arrange them in a pleasing order. Now comes the fun part. Thread your MO2000 overlocker. The air threading makes this so easy – it's like magic! We've chosen a bright red thread. I've dropped the lever here to disable the cutter. This simply allows me to cover the edges of my bunting flags without cutting the fabric.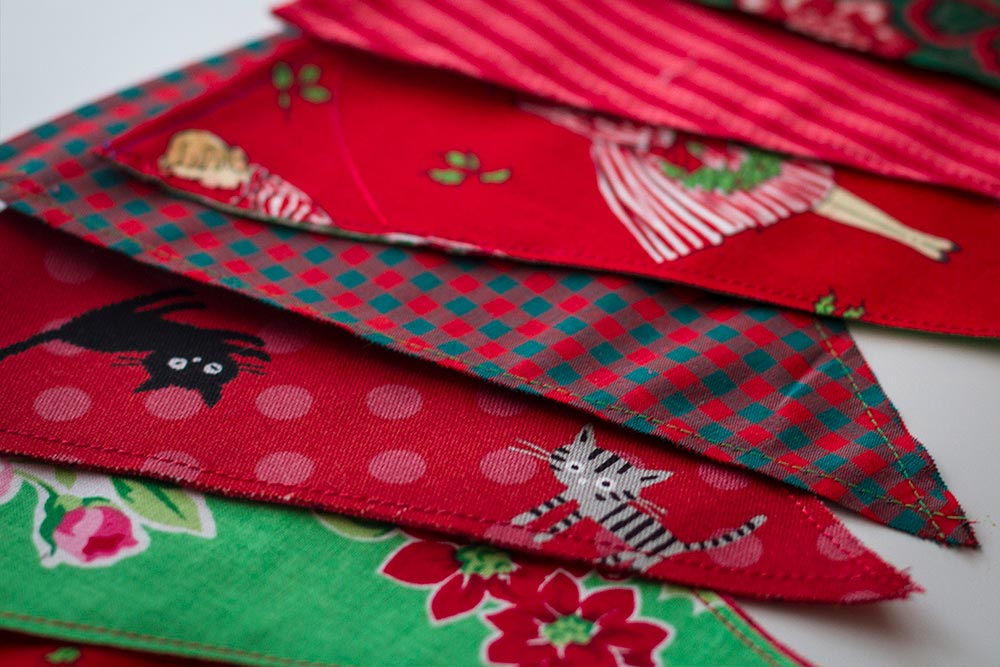 Be sure to begin with a nice long tail. You'll need this to hang the bunting up later. Slip the first flag under the pressure foot and create the lovely overlock stitch that will hold the top edges together.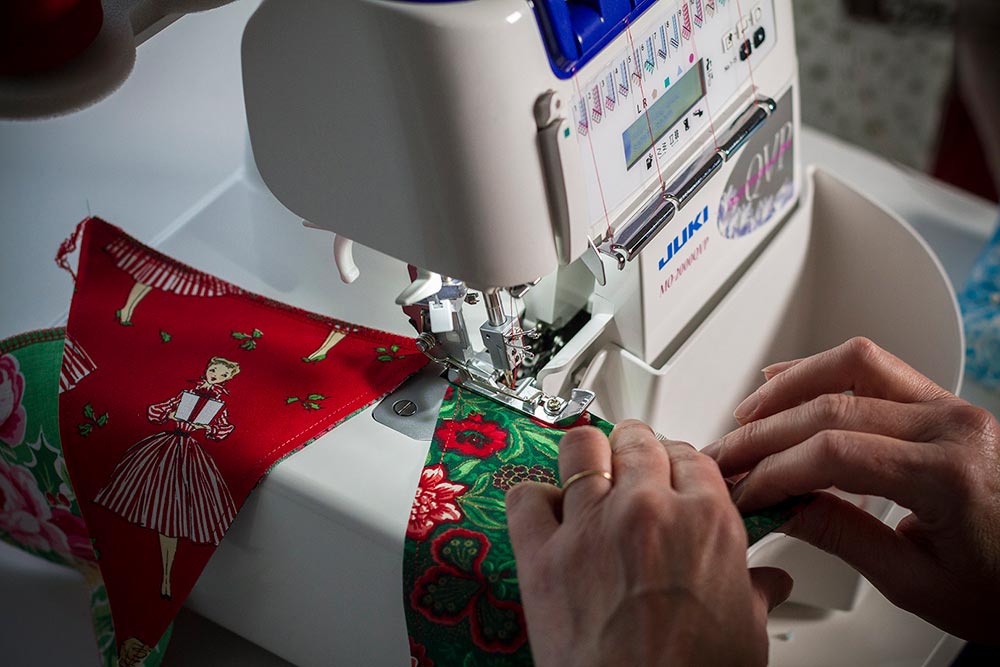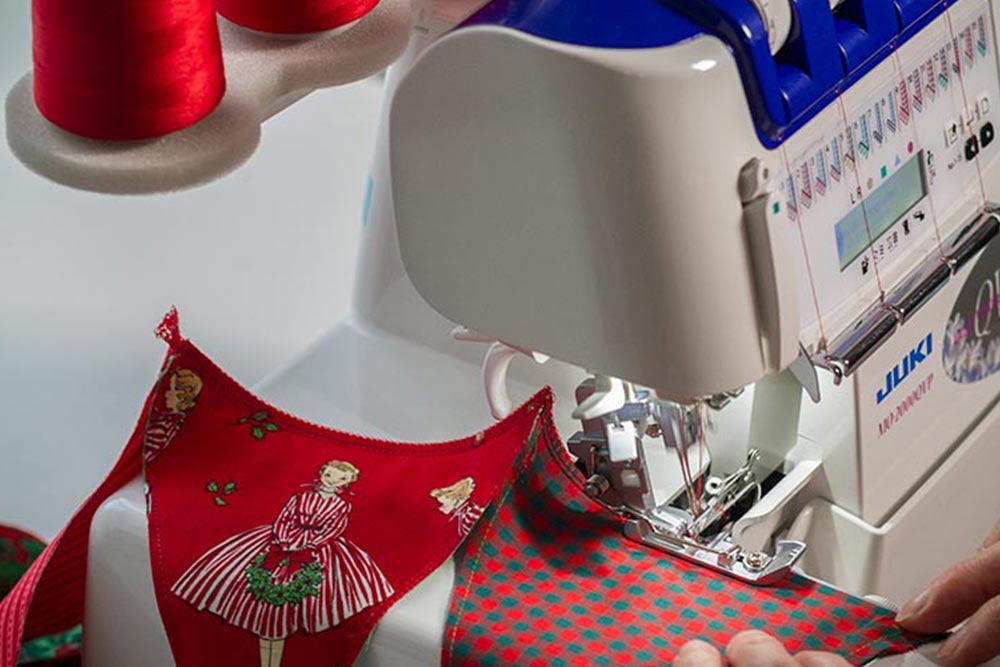 As you near the end, slip the next bunting flag under the pressure foot and keep stitching, and the next, and so on, and so forth, making sure to leave a nice long tail at the very end.
In less than an hour, you'll have a lovely length of Naughty but Nice Christmas Bunting. Hang it up in your home or give it to family and friends. It makes a lovely last minute present. It looks so nice, they'll never guess how fast and easy it was to make.