Inspired by Baskets
A repost from our archives, because we still love the book! And it continues to inspire new makes. Emily @brickdustandglitter shares her rope bag.
For this post I used a wonderful new book from Tabara N'Diaye called Baskets. I must say, it was weird using a book for instructions. I'm so used to googling whatever I need to know and finding a quick easy answer. Having been *gifted this beautiful book on BASKETS by Tabara N'Diaye, I was only too pleased to be using my hands to discover the joys of making something new.
Now I have no experience in basket making at all, but flicking through the pages I found a wonderful project that I knew I could do. Not because it seemed easy but just because it was a sewing project. I've been stitching lots of little projects on my Juki DX7 recently, so I decided that the rope bag was going to be my first make!
Rainy Day Project
I purchased my rope on a wet Friday morning from our local Dunelm store and decided to avoid all house chores that were in desperate need of being done and make something fun instead. Yes, the house was well and truly neglected and completely on purpose. Housecleaning on a wet grey day was just too depressing so this basket bag was the perfect displacement activity!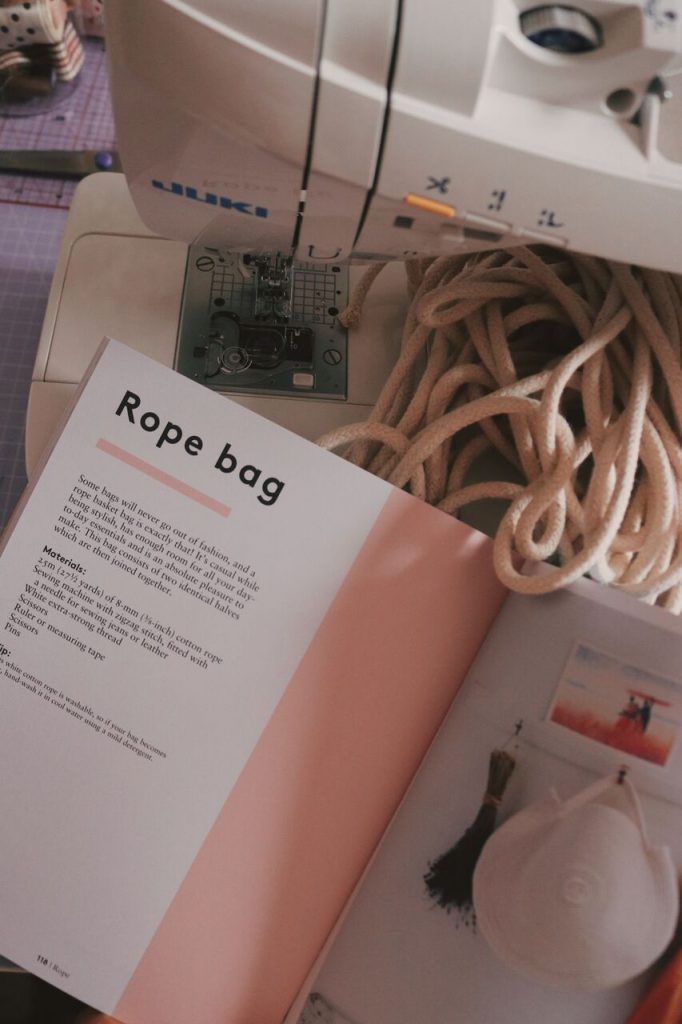 Sometimes Books are Best
Tabara certainly knows how to aesthetically please the eye when it comes to an instruction based book. It's gorgeous to flip through, looks great on a coffee table and it's full of easy to read instructions.
Once I got started, I realised that it was nice to have the actual book to refer back to. The book kept me from getting distracted by my phone. In fact, It was a phone free zone for a solid three hours!! Along with all the usual joys you get from taking time to make something, I felt really proud as I progressed. It was looking pretty good for a first time kinda project.
Don't get me wrong, I did not just sit at my machine and whack out a perfect product. No. In fact, this girl made plenty of mistakes and miss-sews. I even ran out of rope; how, I have no idea but there you go, It gave me the chance to practise joining rope ends nicely. I also ran out of bobbin thread 4 times and didn't notice for ages so I had to go back and re stitch! Mistakes are just part of the process.
Wow!
My finished result was better than I could have expected. I mean; one side didn't quite match up but a silky scarf hides that! It was hard to believe that I actually made it myself! And all from a chance conversation ending in me getting a book I didn't know existed. Thank you Tamara for such an inspiring book! I've loved getting to share my first basket project. I'm grateful for my tools and growing set of sewing skills that gave me the confidence to tackle my rope bag. Remember that I'm just a beginner. If I can do it, sew can you!
So my bag was a success and I now have more rope ordered (much better prices online) and have grand plans on using this same method to make table place mats and even a huge rug! I know, I will keep you posted on that.
Creativity got me happy this week! BOOK LINKED HERE
Here's Emily's latest project, a rainbow table mat was inspired by the same technique. SEW CLEVER!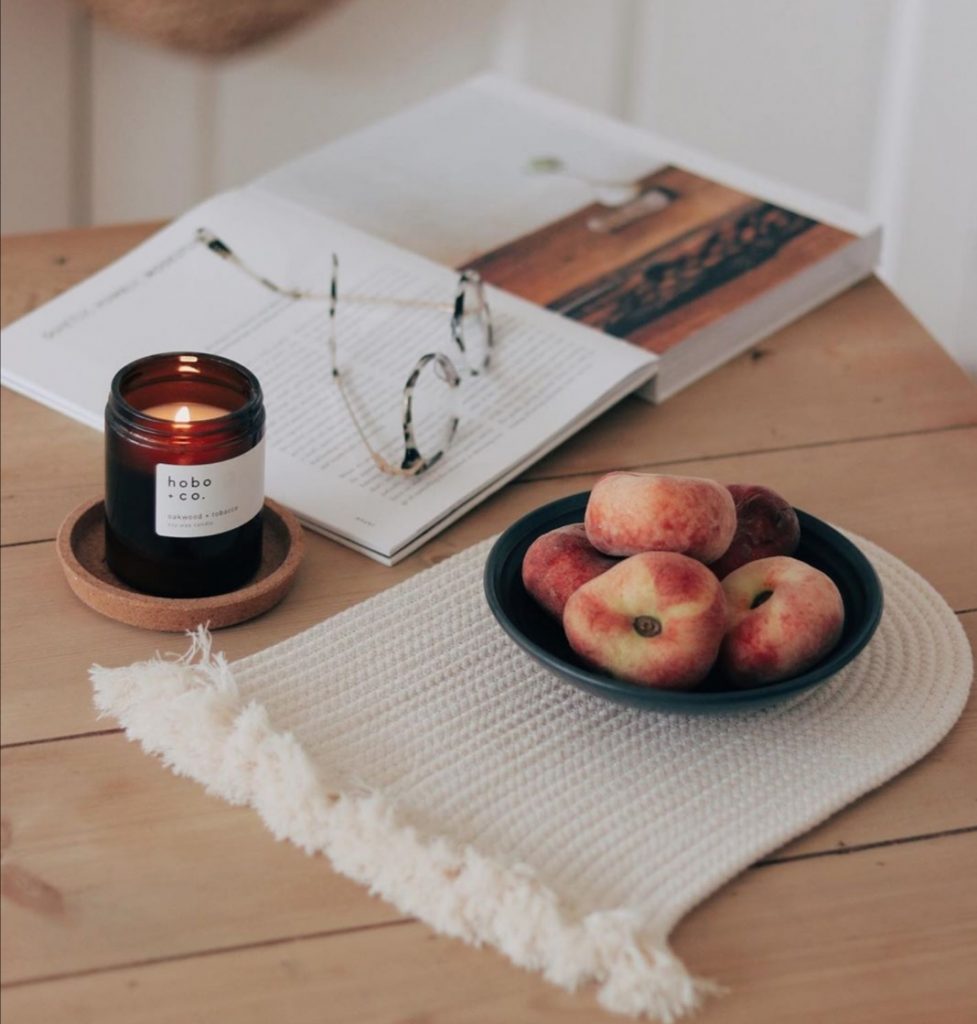 Thank you Tabara!