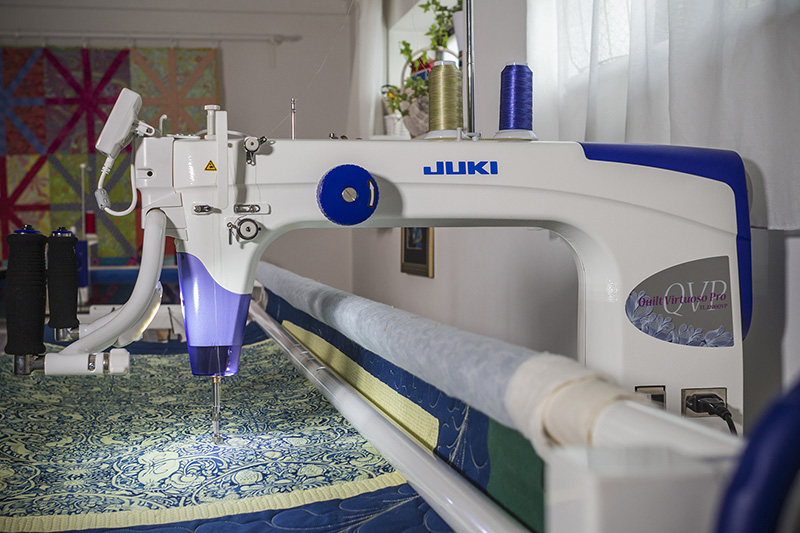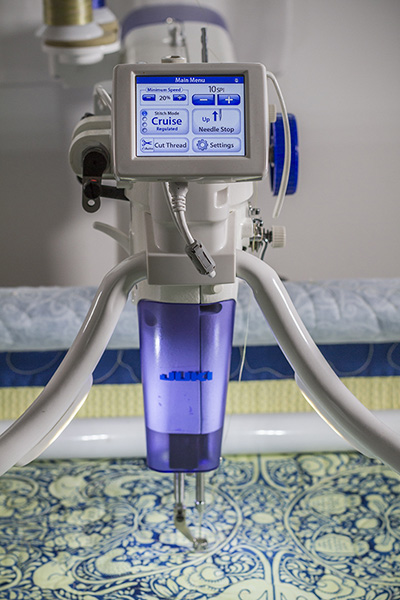 Beautiful Stitching
The stitch regulator has 4 modes:
Manual – allows you to hand guide the machine completely
Cruise control – sets a minimum speed. it is part Regulated and part manual.
Precise – designed for detail work
Baste – well just like it says, made for basting. Once the quilt is basted it can be quilted sitting at the sewing machine or by hand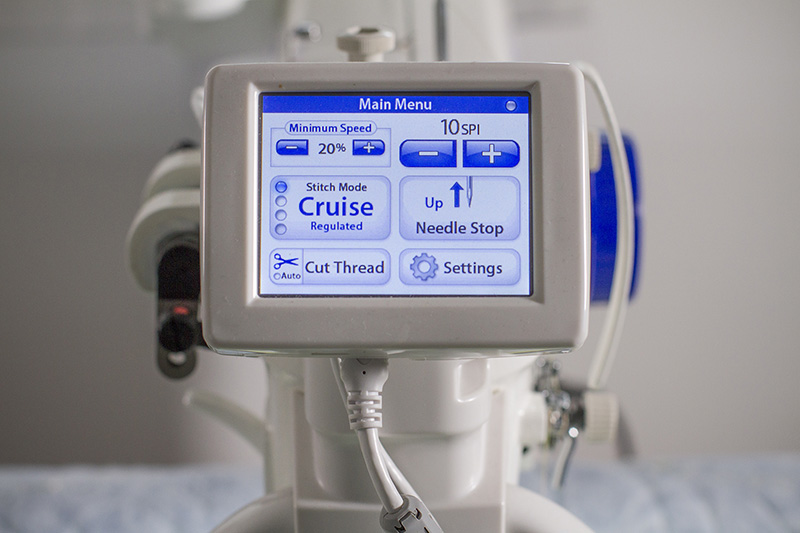 "My favourite mode is Cruise Control, because as there's a minimum speed, I can get clearer points since the needle isn't stopping when I stop – it's just going slower. There's no drag of stopping and starting as you're always in motion, but the stitch length is also kept beautifully regulated. It also means that if I make a mistake, I can just unpick back to the nearest point in the pattern, as I know there will be a couple of extra stitches there to anchor the thread." Emily Milne
Great Visibility
The ergonomic handles, besides being comfortable to use, are positioned to give you a clear unobstructed view of your quilting space.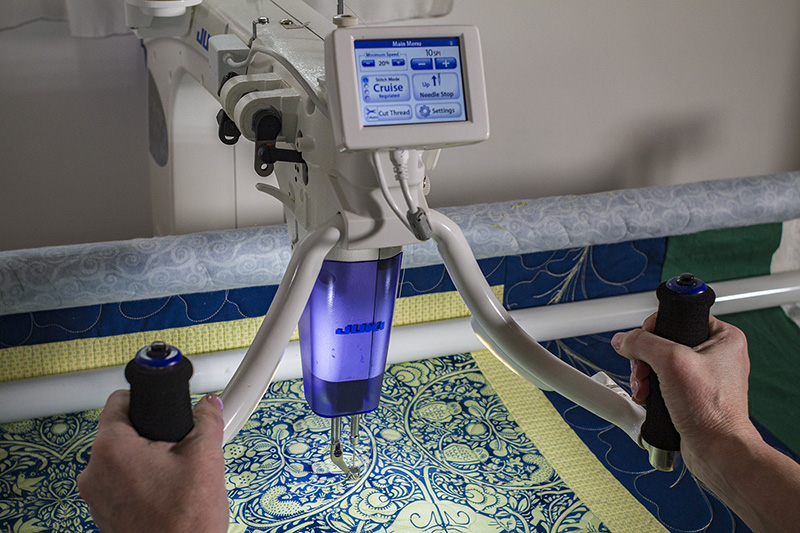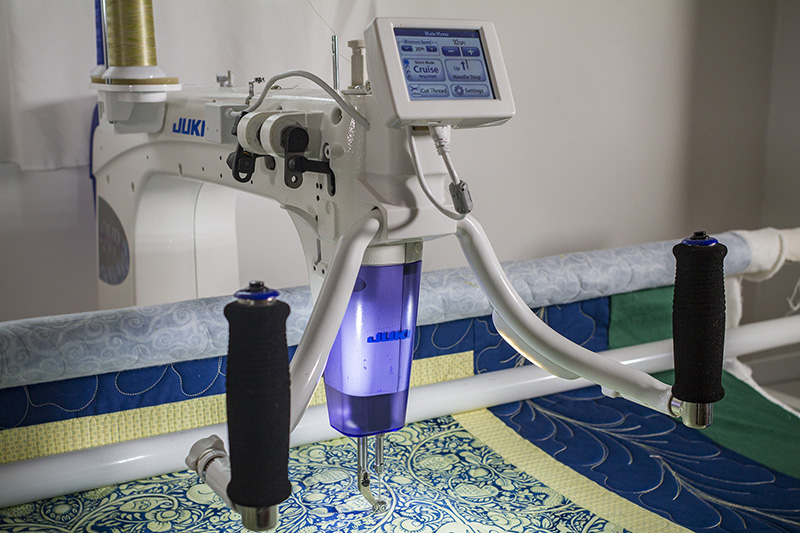 The extra height of the arm – the JUKI TL 2200QVP Mini has the tallest arm on the market! At 18 inches long by 10 inches tall – it is 2 inches taller than any other long arm of the same length. The extra height makes it easier to see what you are sewing.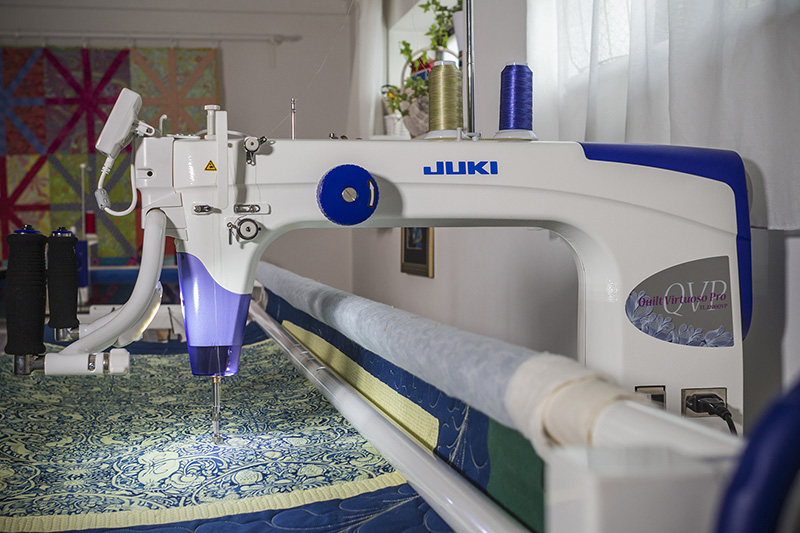 The smaller elongated head also makes for great visibility. Many long arm machine have a clunky thick head that obstructs your line of vision. The long thin shape of the JUKI long arm head gives you a large field of vision.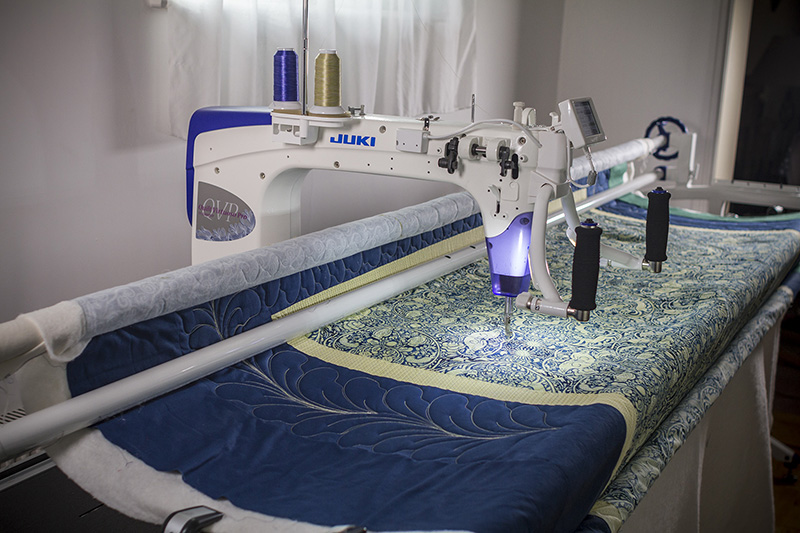 Easy to handle
The 2 tension dials at the top of the machine make for easy tensioning
The push button handle controls put control speed control and needle up/down right at your finger tips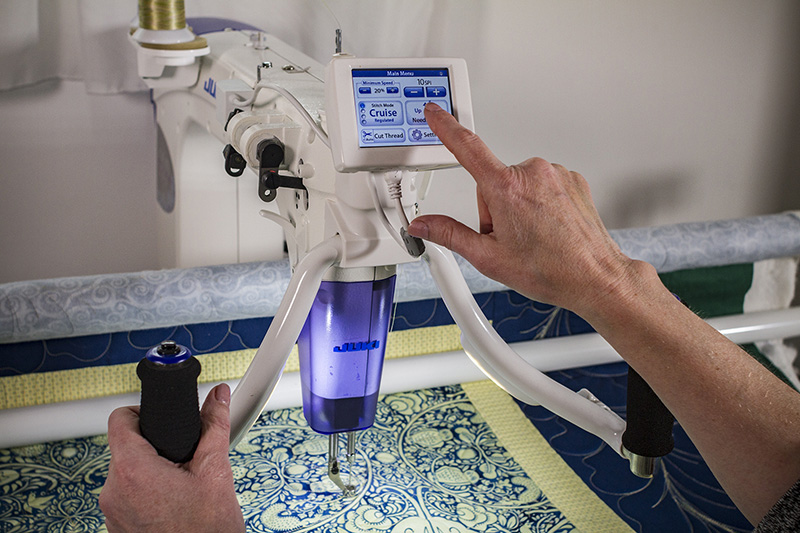 There is easy access to the bobbin area and plenty of space so that you can get to the bobbin area when you need to change the bobbin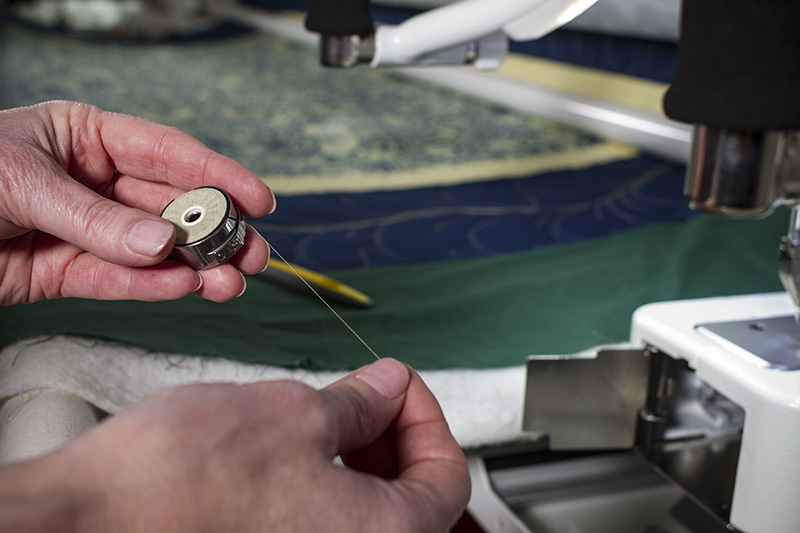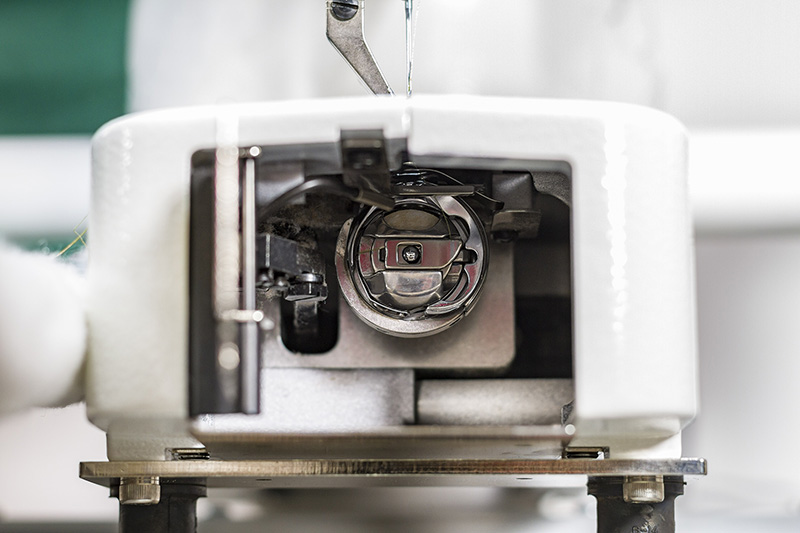 The side hand wheel is easy to reach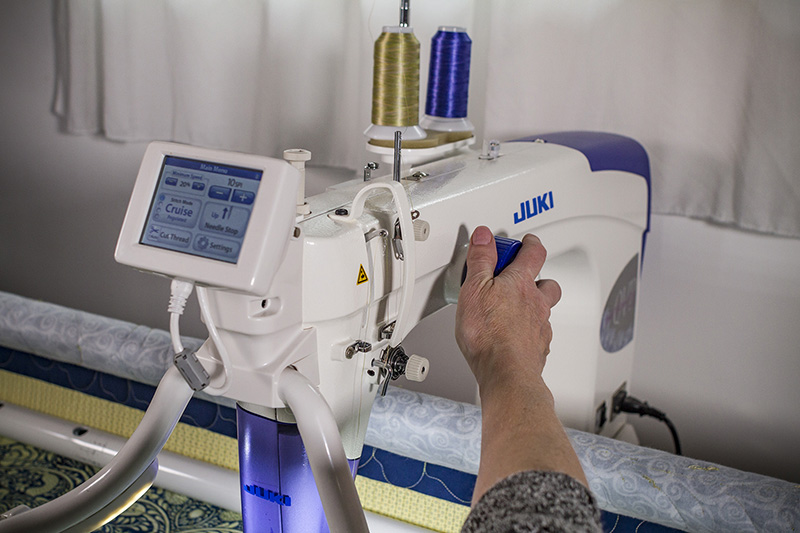 The automatic thread cutter is unique to JUKI and so convenient to use.