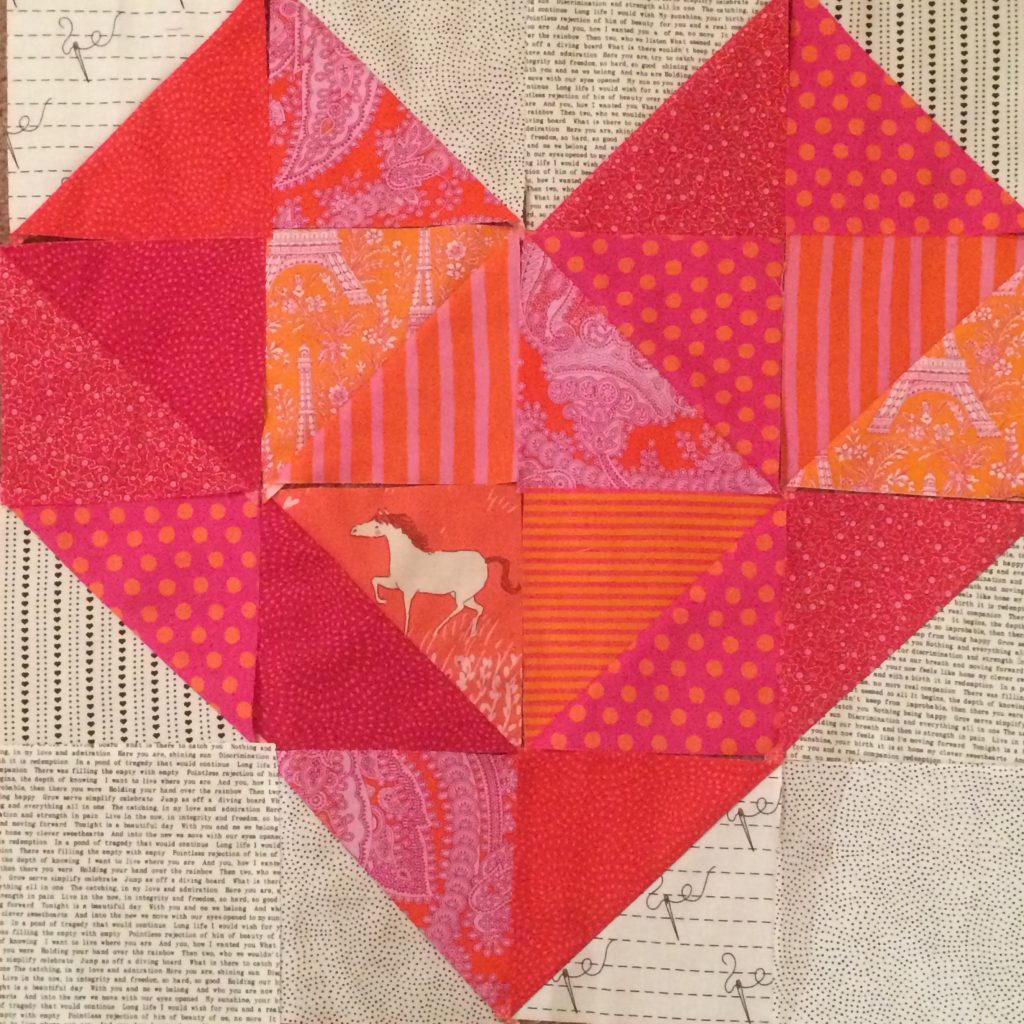 I love hearts! This Half Square Triangle Heart Quilt is one of my favourite projects. I got the idea from Instagram when I was looking for a fun and easy project that I could finish relatively quickly. This half square triangle post by Tamara Kate @tamarakatedesigns looked perfect. One Saturday afternoon I made one heart. It was so fun that I decided to make three more and make a quilt out of it.
First I raided my stash
I wanted each of my hearts to be a little different. My palette ended up being mostly red. But I added pink, orange, purple and turquoise for a bit of pizzaz. For the background fabrics, I chose low volume prints in black and white.
Next I cut my fabrics
I was going for speed here, so I went for 6 inch squares. I uses the tried and true method of making two HST blocks at the same time.
Making the Half Square Triangles
This method makes two HST blocks at the same time. Take 2 squares and put them right sides together. Using a pencil, draw a line from one corner to the other on the wrong side of the fabric. Choose the lighter of the squares so you can easily see the line.
Press seams together towards the DARK side. Then use a Bias Square ruler or my new favourite a Bloc Loc ruler to trim the HST block to 5 1/2 inches.
Constructing the Heart Block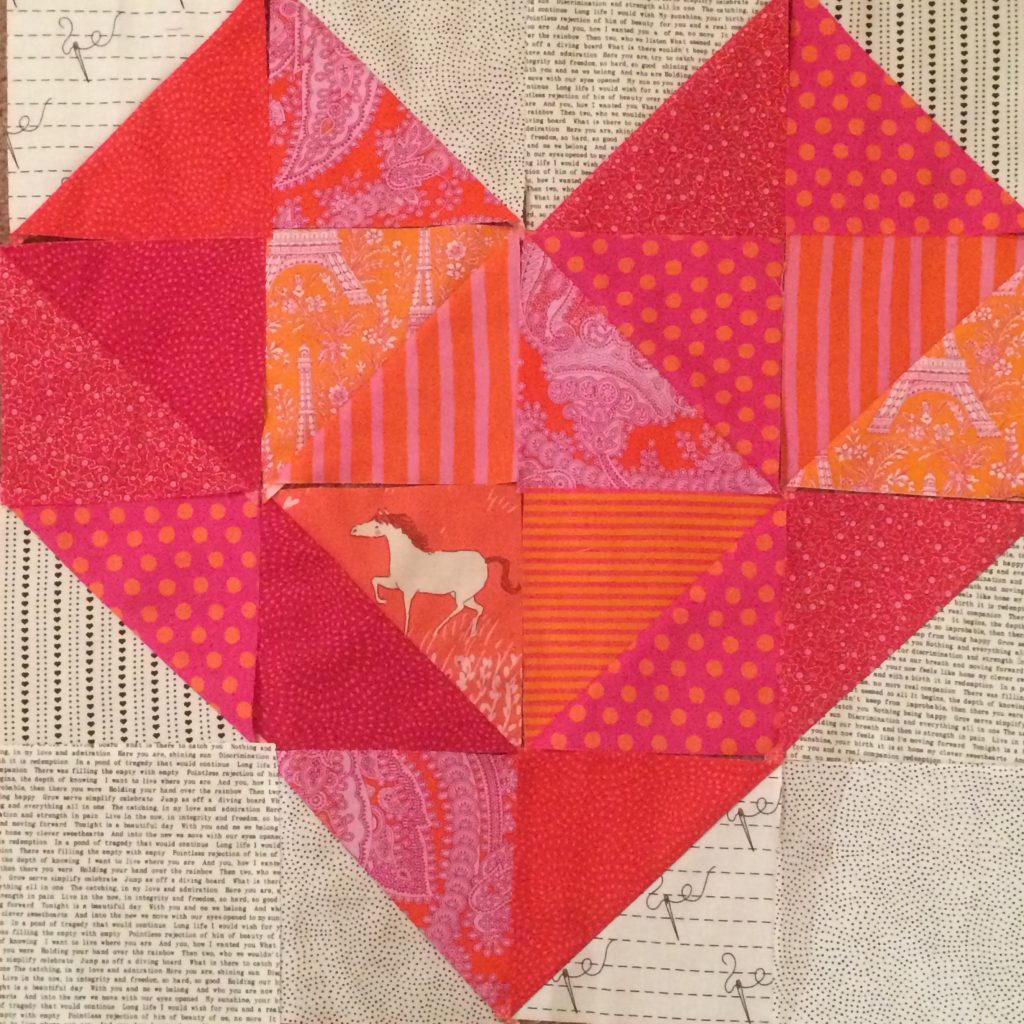 Look at the HST heart block and notice that the construction is 4 by 4.
8 of the HST blocks are red + a low volume background fabric
6 of the HST blocks are red + red
2 are low volume background fabric squares cut to the finished HST block size of 5 1/2 inches
You can play with the position of the squares to get a pleasing arrangement. I changed my mind a bunch of times. Once you're happy, stitch them together.
Stitching the Heart Blocks together
I wanted a smallish project, so I used only four heart squares to make my quilt top.
Quilting the Top
Quilting is my favourite part. I wanted to play with thread and stitch the inside of the hearts differently from the background. I also wanted to edge the hearts in a scallop pattern to make them stand out. I use a Machine Quilter frame teamed with a Juki TL QVP Mini straight stitch sewing machine. Together they act like a little long arm.
Adding the Binding
The last step is adding the binding. I use the Juki DX7 to do this job. The Box feed stitches through all the layers easily. The black and white stripes set the whole quilt off beautifully!