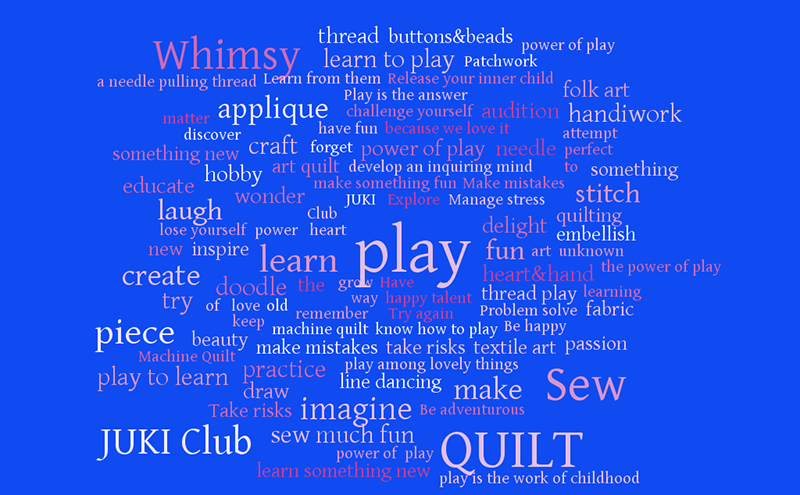 For most of us quilting is a passion and a hobby. We stitch because we want to, because we LOVE it, not because we have to. But we can get stuck doing the same old thing in the same old way. Sometimes this is because we are afraid of making mistakes or doing something wrong.
Patchwork, applique and quilting can go in so many different directions. There is always something new to try, a different method to audition or a new tool to try. If we want to learn new things and develop our skills, we should kiss our fears good-bye and adopt a more playful attitude. A bit of whimsy is good for the soul.
Whimsy could be defined as
"playfully quaint or fanciful. On a whim, something you do just because you want to"
If you find that your quilting has become too much like hard work. Put your project to one side and do something frivolous, just for fun. Choose a new pattern or style. If you've always been traditional try some arty projects. If you've been working on something very complicated, go for something simple. Pick some new colours or fun fabrics to work with. Use the tools or sewing machines you have in a new way. Most importantly, adopt a playful attitude.
"Play is the highest form of research."
Albert Einstein said that, "Play is the highest form of research." The developmental psychologist, Jean Piaget, observed that "Play is the answer to how anything new comes about." Ralph Waldo Emerson described knowing how to play as a "happy talent". The ancient philosopher Plato proposed that "playing among lovely things" was the "most effective kind of education. The great irony here is that all these wise old men are promoting PLAY as the best way to learn.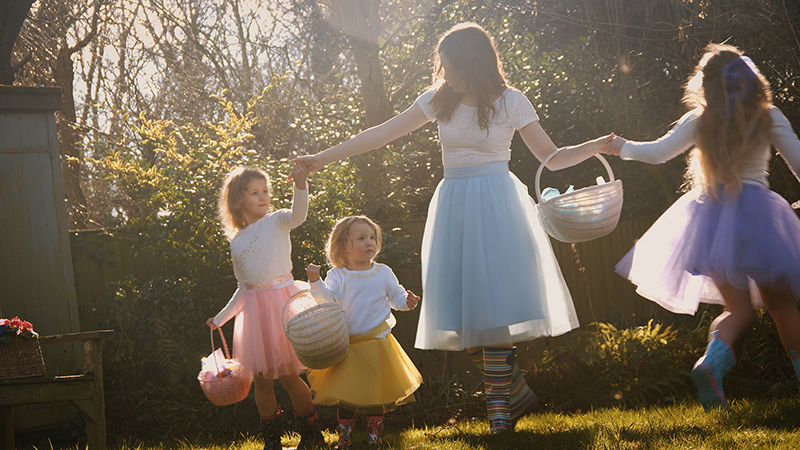 At the JUKI Club we agree. We're hosting a first ever JUKI Club event at the Franklins Sewing Shop in Salisbury. We'd like to invite everyone to come and play with our JUKI sewing, quilting and overlocker machines. We'll have our 4 best machines ready and waiting for you. Our members of staff will be on hand to help you get started and answer any questions.
To keep it playful we're making the event an Alice in Wonderland Tea Party with lots of Wonderland themed projects to try and take home. Children are welcome too! There will be special projects and fun food. You'll be able to try the cool new stitches, applique a tea cup or make a buttonhole on the JUKI DX7. Have a play free-motion-quilting on the TLQVP Mini and the TLQ2200QVP Long arm. We have lots of gorgeous specialty threads and embellishments for you to use with fun Alice in wonderland fabric in our sample practice pieces. Our morning session is FREE and open to everyone.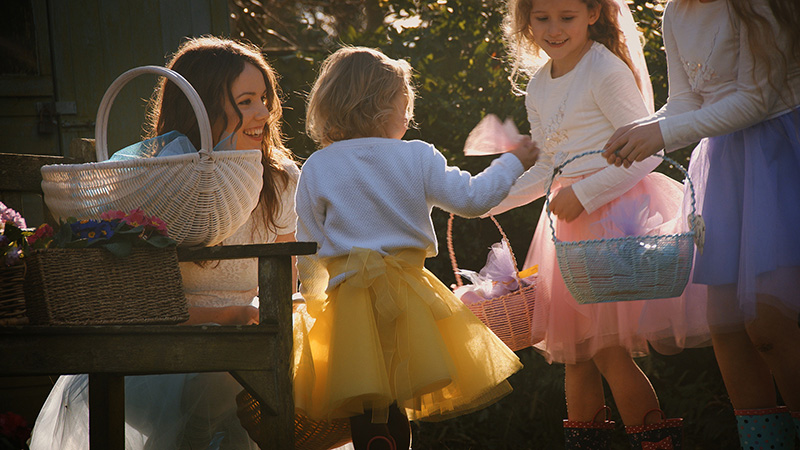 In the afternoon, we will host a special fabric postcard workshop. We'll be using the JUKI DX7 sewing machine and the TLQVP Mini on a machine quilting frame to make Alice in Wonderland themed fabric postcards. The afternoon workshop is limited to 10 participants and the cost is £20 per person. We provide the sewing machines. The price includes all materials, tuition and a Mad Hatters Tea party with tea and cake. You'll head home with a stack full of Alice themed fabric postcards to send out to your family and friends.
Release your inner child. Have fun. Be adventurous. Try something new. Take risks. Explore the unknown. Make mistakes. Learn from them. Try again. Laugh. Learn to play and play to learn. Just for fun, come play with our JUKI sewing, quilting and overlock machines at our first ever JUKI Club event.
Saturday 22 April 2017
At the Franklins Sewing Shop in Salisbury
Morning Thread-Play
9.00 – 1.00 Free
Everyone Welcome
Afternoon Workshop
2.00 to 5.00 £20 per person
Book now only 10 places available