About TIME…
Back in 1997 I was part of a quilt group in Sevenoaks, Kent. We did a quilt block project where each member of the group chose a quilt block and a preferred colour range. Then everyone in the group made one block for you.. When we were finished, each of us had enough blocks to make a quilt.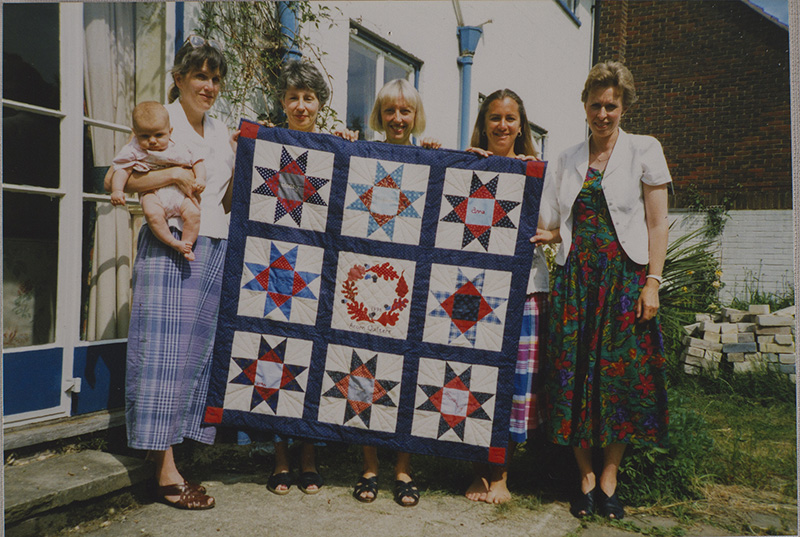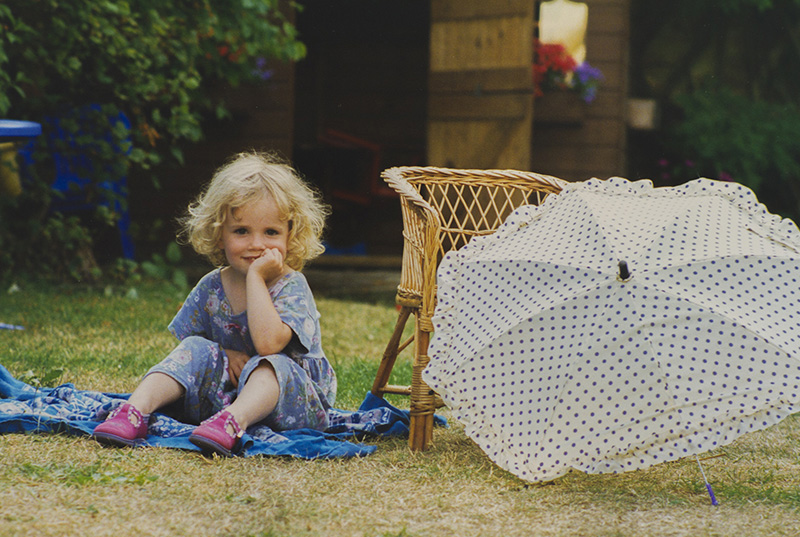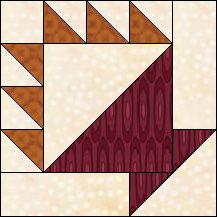 I chose this cake stand block in soft lavenders and pinks. At the end of the project I had a lovely stack of cake stand blocks. I loved those blocks. I kept them safe in a special basket that moved with me from Sevenoaks up to Lincolnshire. Every now and then I would get them out and arrange them but life was busy and they ended up back in the basket.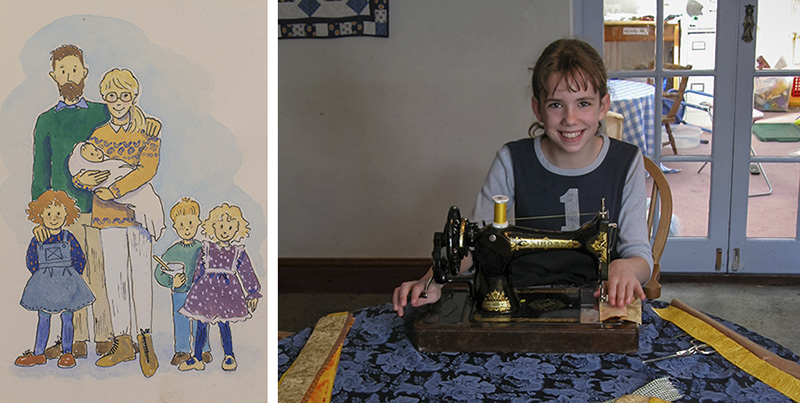 Time passed. The children grew and grew. I made lots of other quilts but the cake stand blocks stayed safe in the basket maturing like a fine wine. Emily grew up and while she was doing it, she became a very capable quilter. Last spring, we were able to borrow the JUKI TL 2200 QVP long arm for a couple of weeks and Emily said "Mom, could you throw some quilts together really fast so I can practice on the frame before it goes?"
About SPACE…
So out of the basket came my cake stand squares. Back in 1997 I was only really in love with piecing. Over the past 20 years I've fallen in love with the quilting part of the process. Now, I love to play with texture and thread as well as colour and pattern. Loving the quilting has changed the way that I piece. Now I piece my quilt tops so that they become a canvas to show off the quilting. When I finally came to arrange those Cake Stand blocks in a top for Emily to quilt, I made sure to leave lots of blank space. I knew that I needed to leave room for the magic to happen.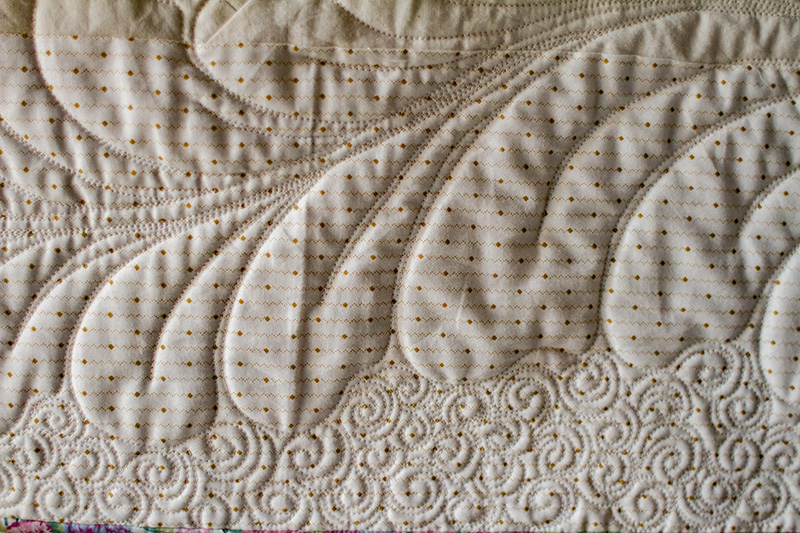 Today, when I look at this quilt as it hangs in our stairway, I still love those cake stand blocks. I remember fondly my old quilt group. The fabric and the piecing is so pretty. But what makes this quilt wonderful is really the quilting. I had no idea when I first got those blocks, that Emily would grow up to quilt it so beautifully!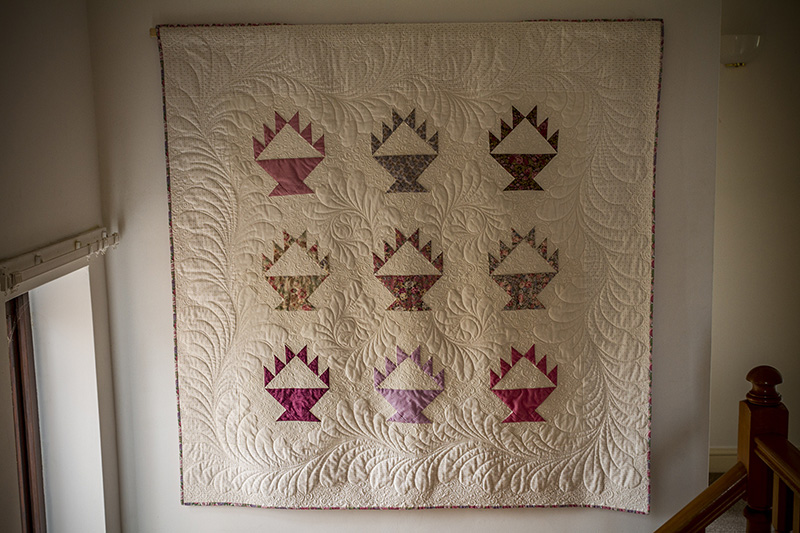 Even though the quilt is make up of Cake Stand blocks, I call this the Basket Quilt because it spent most of its life waiting in a basket. I'm not advising anyone to wait for 20 years! But it is good to remember that piecing and quilting are very different skills. Most of us develop our piecing skills first; while our quilting skills develop later. Sometimes we do need to allow our quilting skills to catch up to our piecing skills. Some tops are well worth waiting for. I 'm so glad that I saved those cake stand squares! As you begin to develop your quilting skills, I would advise you to keep your piecing simple. You'll be more adventurous with your quilting if you're not worried about spoiling a precious top. Later when your quilting becomes more fluent, and you're ready to piece together the blocks you've been saving, make sure that you leave room for the magic.