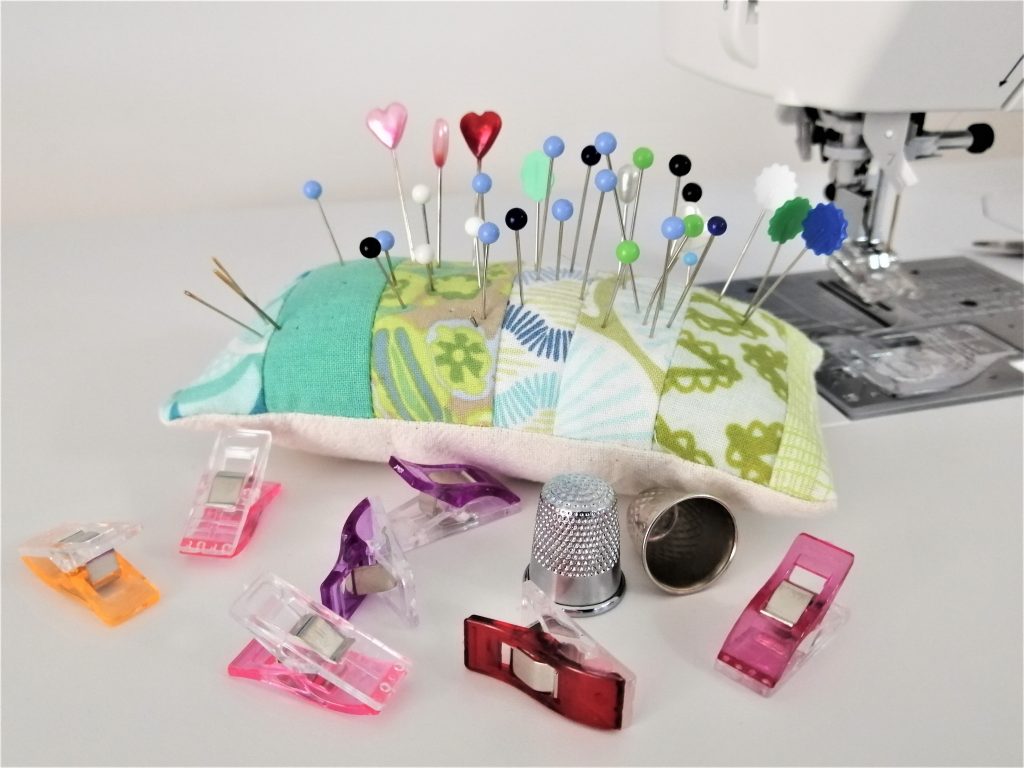 Claudia @retroclaude has some suggestions about pinning.
Use the right kind of pins
Glass or flower headed pins are easier to pick up and see. They come in a variety of lengths and thicknesses. Samantha @purplesewingcloud likes these Prym Easy Grasp Pins. Taylor Seville do something similar called Magic Pins.
Ball point pins
When pinning stretch knits or jersey fabrics, ball point pins are helpful. Similar to ball point needles for knits, ball point pins have a slightly rounded point that can slide between the threads in the knits without snagging them.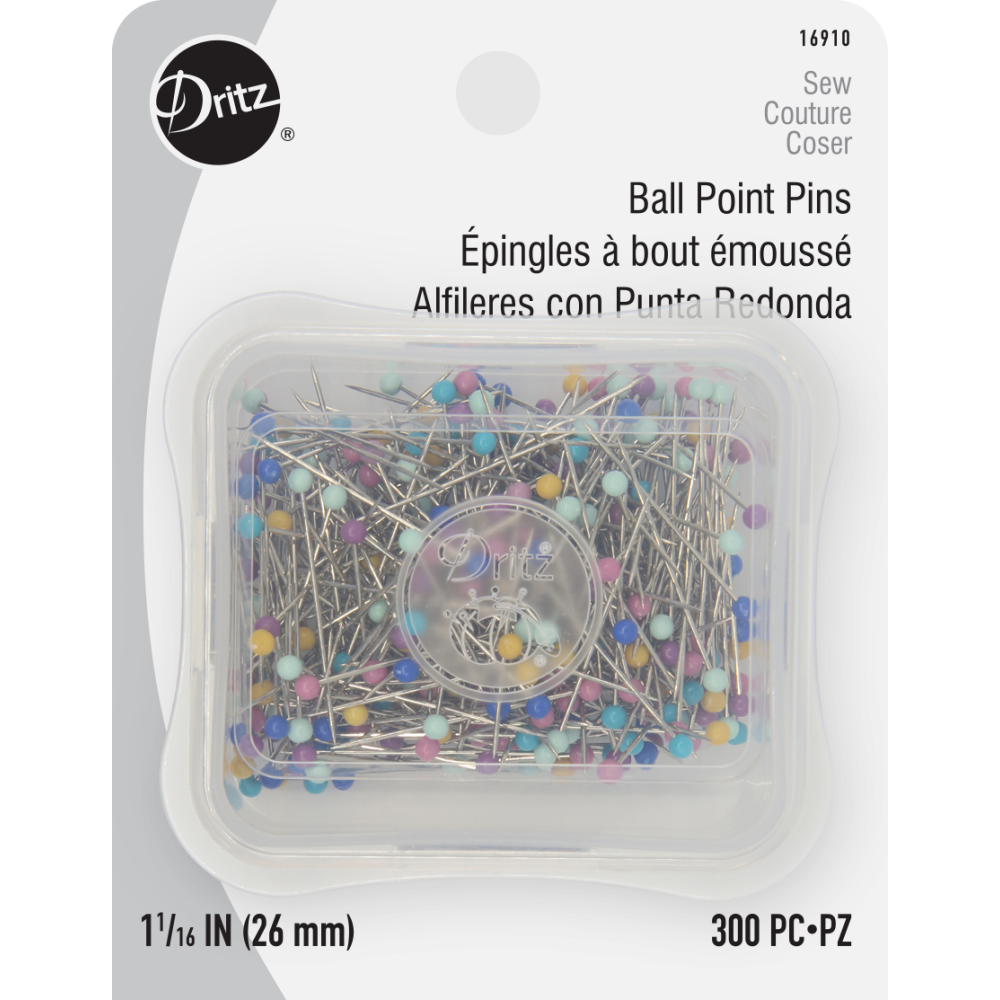 Ball point pins also have nickel-plated 0.5 mm metal shafts, so they're just as strong and rigid as glass head versions. But they have plastic rather than glass heads, so be careful to avoid them so they don't get melted when pressing! You can buy ball-point pins in a variety of lengths and thicknesses, so judge the weight of your project against the weight of the pins.
Sewing clips
Alternatively, you can use the kind of clips popular with quilters for holding bias binding in place. Sewing clips are ideal for certain kinds of pinning.
Use a thimble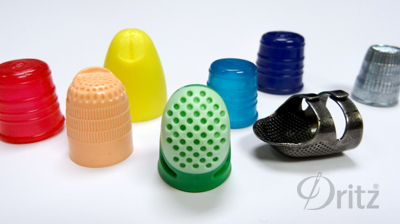 Lots of stitchers use a thimble to push a needle through layers of fabric. Claudia @retroclaude suggests that using a thimble is also helpful to push pins through fabric.
There are lots of sizes and types. If you've never used a thimble, now is a good time to learn. Here's a blog post all about thimbles. There are some fun YouTube clips that show how to use a thimble if you haven't tried one before.
The thimble helps to push the pins through the layers of paper and fabric more easily. You can also use the thimble to help pull the pins out at the end.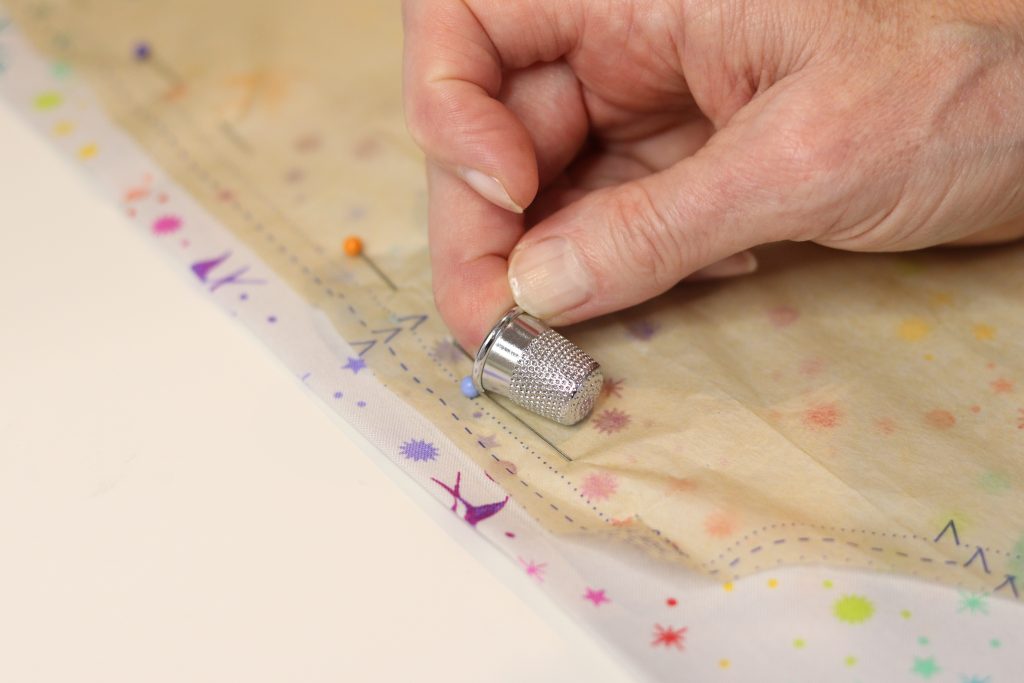 A magnet on a telescopic pole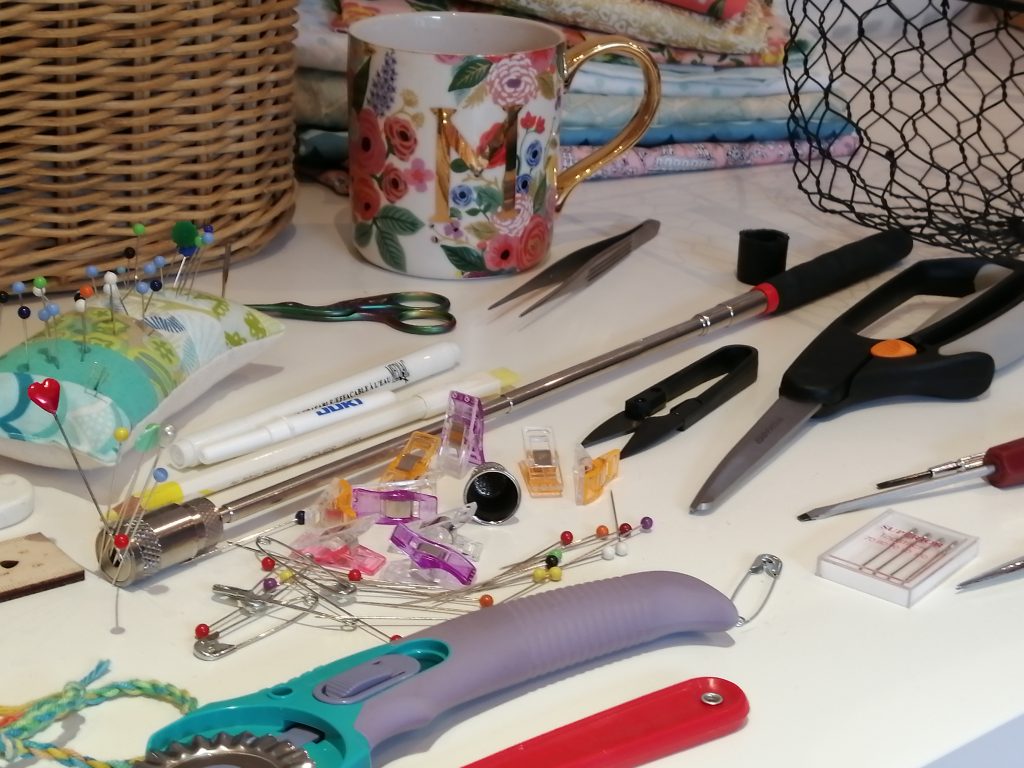 I spy with my little eye. This Telescopic Magnetic Pick Up Tool available from Amazon is great for retrieving lost pins or needles. No more crawling around on the floor!