Over 50 years ago in February 1969, JUKI released an industrial sewing machine equipped with the very first automatic thread trimmer. Everyone loved it! Operators could get into a work flow without the needing to constantly stop the sewing operation to pick up a scissors and trim the thread manually.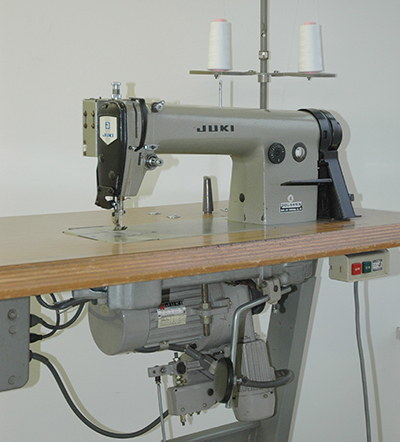 Automatic thread trimmer comes home
In 1978 Juki was the first to bring automatic thread trimming to home sewing machines. I have lots of favourite features, but this is probably the most useful. Simply pushing a button to trim both the top and bottom threads is a huge time saver and easier on the hands. Now, if I ever use a machine without it, I find myself desperately looking for the thread trimming button!
Personal experience
My first experience with an automatic thread trimmer was with the Juki TL 98P straight stitch. I was using that machine for free motion quilting on a frame. The automatic trimming mechanism could be triggered from a button on the foot pedal or a button on the machine. Not having to search for the scissors was a game changer! I still use the updated version of this straight stitch machine, the Juki TL QVP Mini for my quilting.
I use the Juki NX7 for everything else. On the NX7, I can pre-set the machine to complete a sequence of operations, for example; back tack, trim the threads and lift the presser foot, all at the press of a button. Being able to program the machine to complete a sequence of operations has obvious benefits for disabled stitchers. The flexible interface on the NX7 allows me to adapt the features on the machine to suit my particular needs.
Find the feature
The automatic thread trimming mechanism comes as standard with the Juki HZL-G220 model, and every Juki sewing machine up the line. These include the DX3, DX5, DX7, NX7, and the latest UX8 model. All the semi-industrial straight stitch sewing machines in the TL series also come with an automatic thread trimmer TL 2200 QVP Mini. And finally, the Juki longarm quilting machines come equipped with an automatic thread trimmer.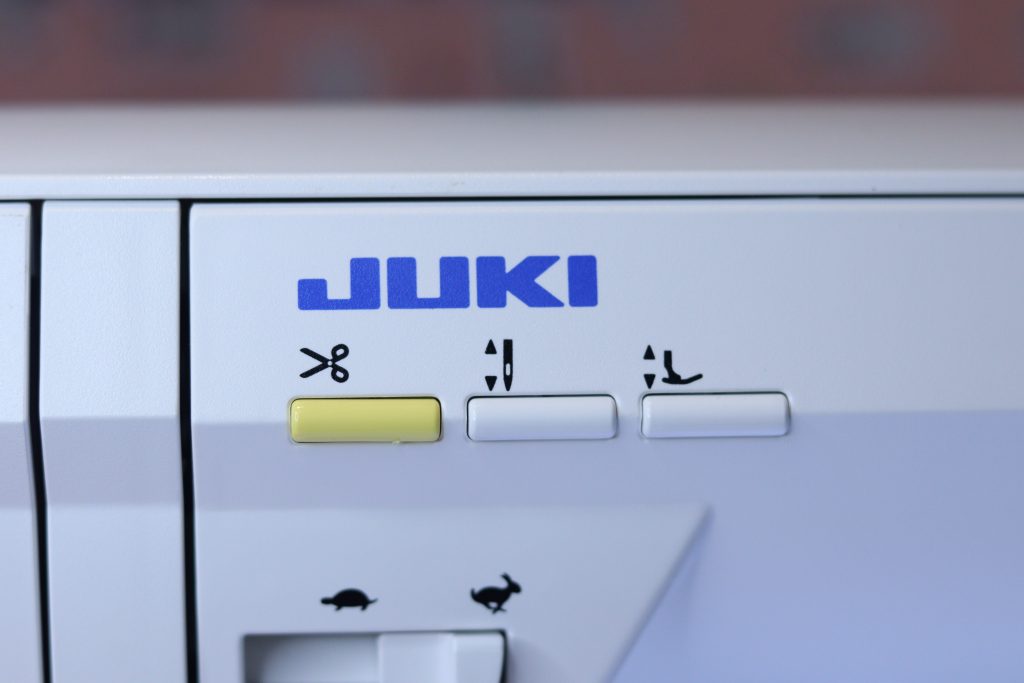 Today we think about automatic thread trimmer as a simple function but when you look closer you can see that this mechanism influences the work of many people, and has drastically changed the way factory operators and home stitchers sew today. Technology invented almost fifty years ago is still used across the industry. While no longer the innovation it once was, the automatic thread trimming mechanism is still a remarkable step forward for industrial and home sewing. Personally, it's become a feature that I can't do without.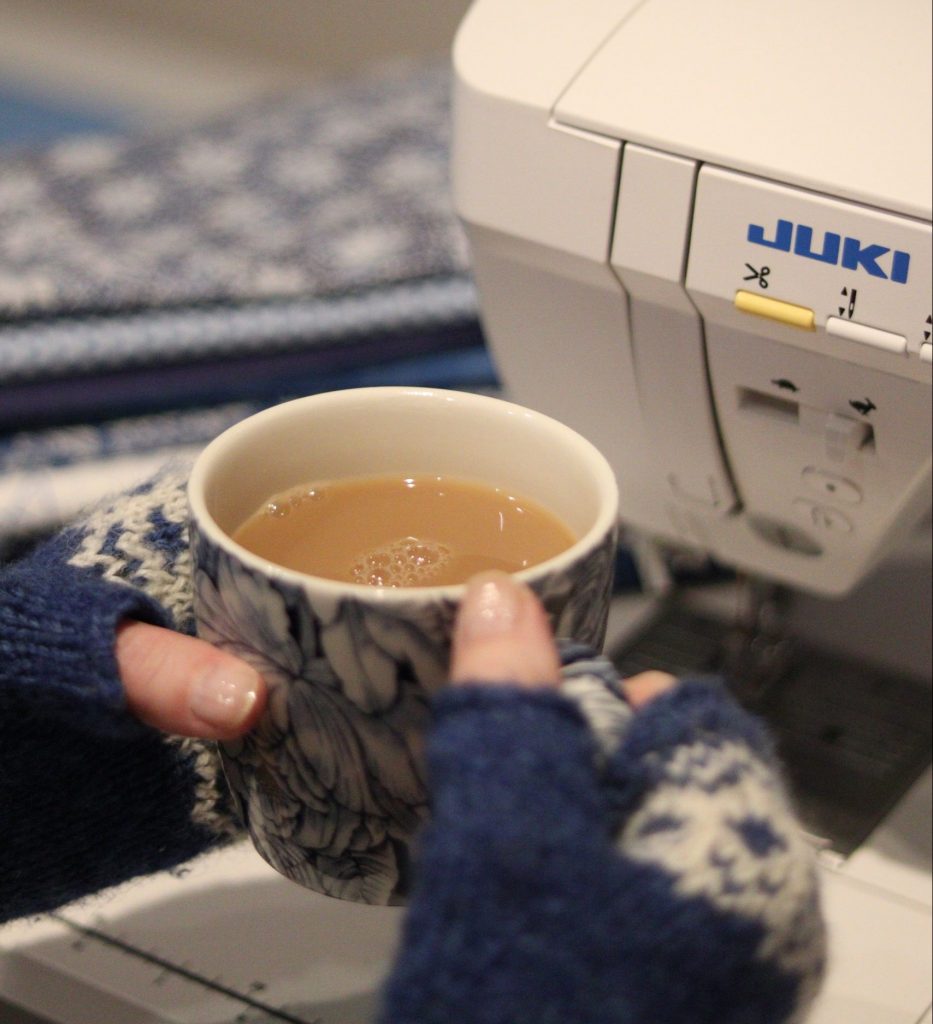 Martha was quite young in 1969! Currently, she's married with 6 grown up children and lives in the UK. She uses Juki machines to teach free-motion quilting techniques. Martha works with Juki to expand and nurture the creative community of stitchers that is Juki Club.