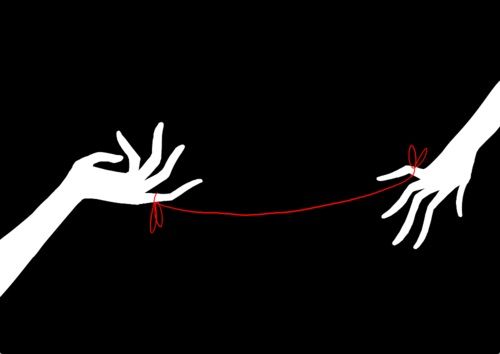 According to an ancient Japanese legend, there is an invisible red thread tied to everyone's little finger at birth. The other end of the red thread is tied to someone that we are destined to meet.
The people connected by this thread will become part of each other's story. The thread may get tangled or stretched but it will never break. The scarlet connection is not necessarily romantic or limited to couples, the tie can extend out towards all those significant and perhaps seemingly insignificant others that make up the story of our lives.
Our red threads could connect us to a great friend, a teacher, business associate, team mate or mentor. We are all part of a scarlet tapestry. The red threads are given at birth but we weave them together ourselves.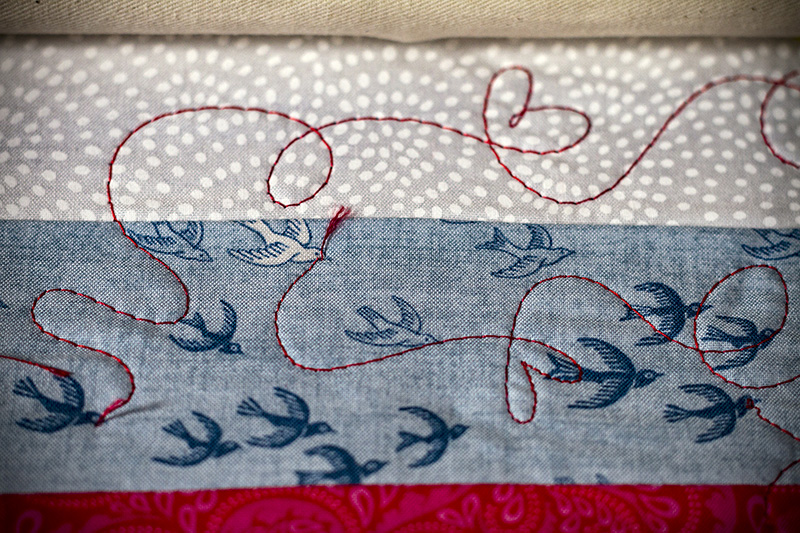 I've chosen to use birds to illustrate this lovely story. Two prints come from the Heartwood collection by Makower UK, Songbird and Swallows both in blue.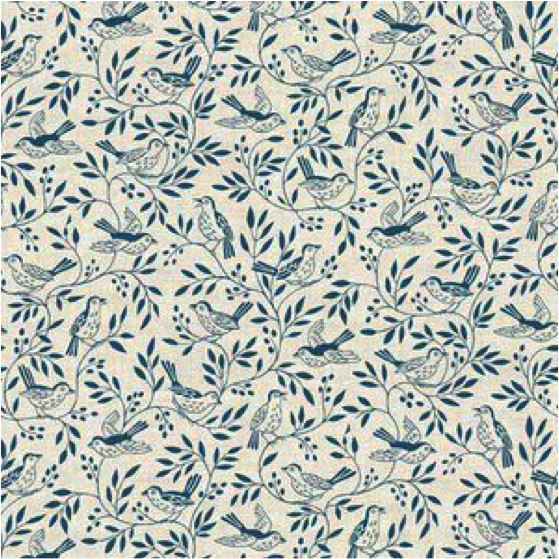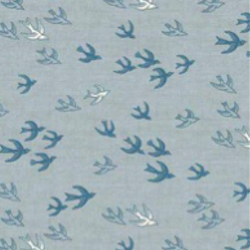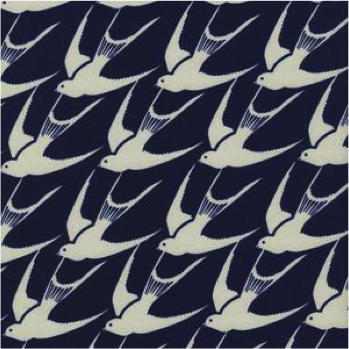 The other theme fabric comes from Cotton + Steel's Bluebird collection. It's called Flock in indigo.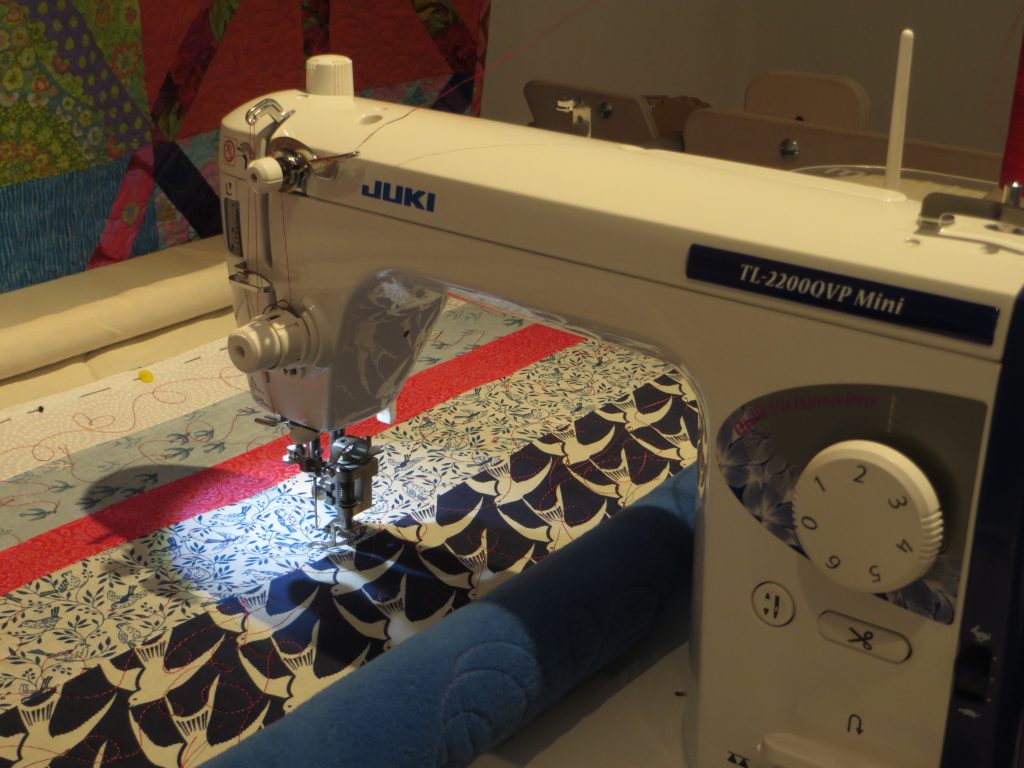 First, I stitched together a little practice piece featuring the lovely bird fabrics. Then I backed it with a blue fleece fabric and loaded it on our 6-foot Machine Quilter frame. Using a quilting frame transforms the needle of my Juki TL 2200 QVP Mini sewing machine into a pen. I loaded the straight stitch machine with a lovely red variegated thread from Superior Thread's Fantastico range called Bullfighter Red #5102.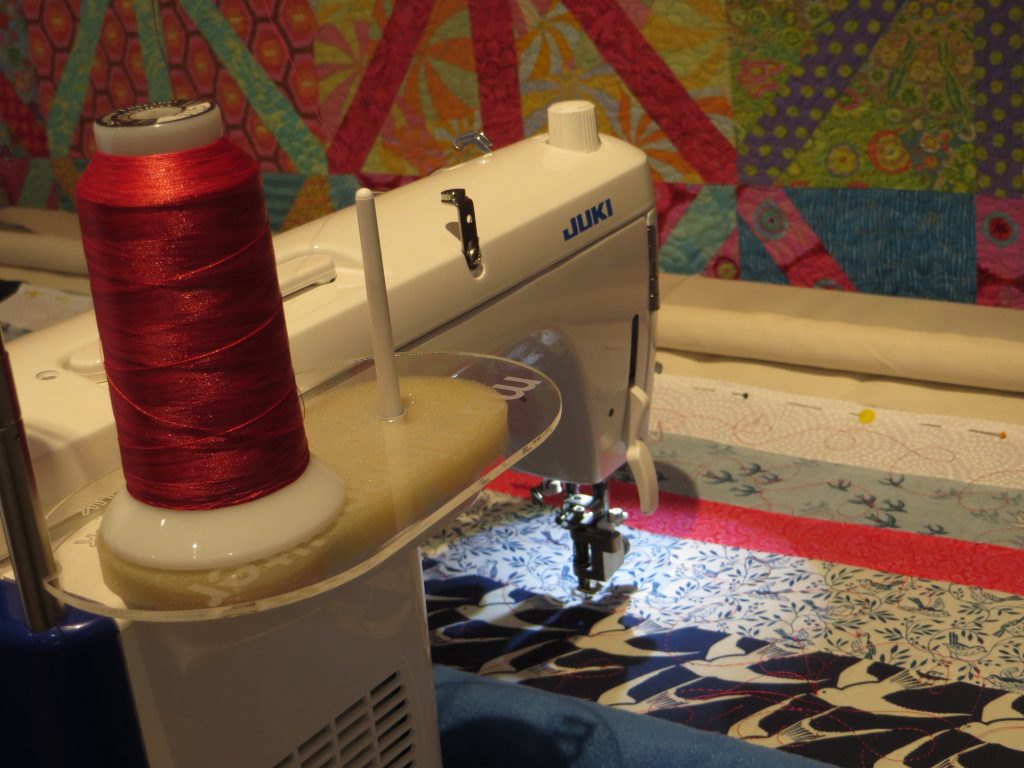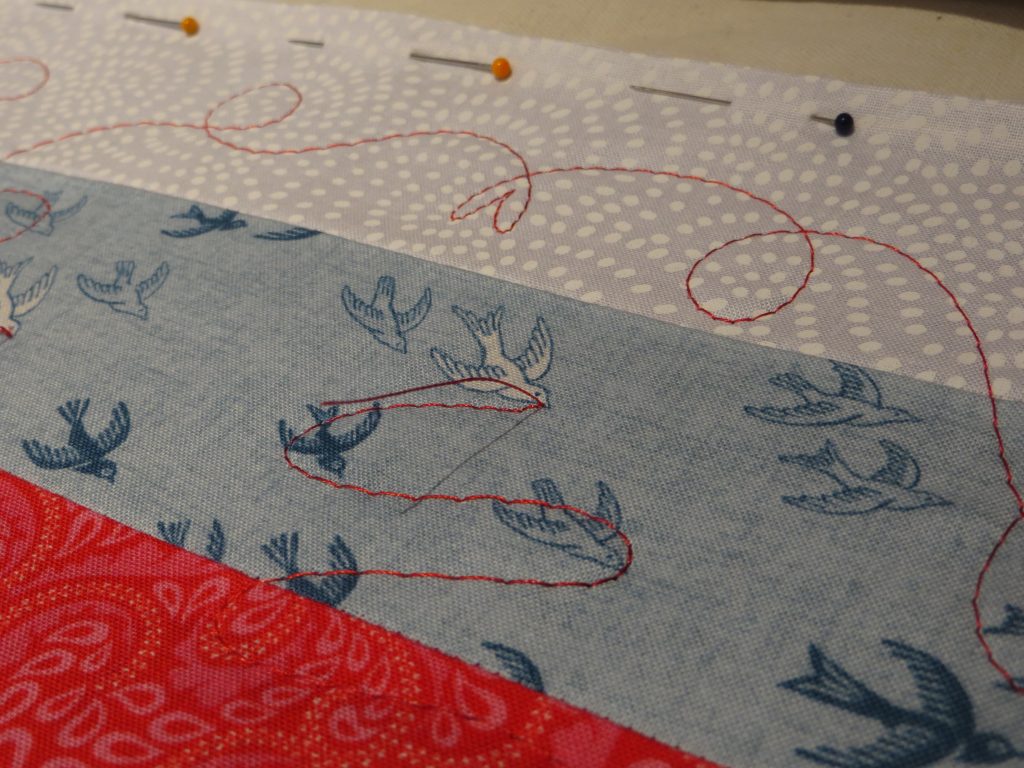 The smooth movement of the quilting frame carriage allowed me to draw the red thread connecting the birds destined to meet from beak to beak. I made sure to leave a bit of thread dangling so it looked like the bird was really gripping it. It was fun to make the threads stretch and tangle but never break. One of my happiest connections are the many and varied ties to my quilting friends. This little project is a heartfelt thank you for all the ways you inspire and encourage me.