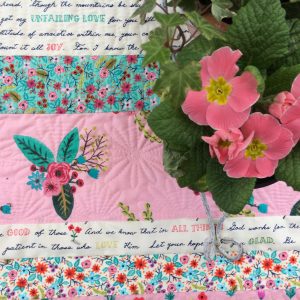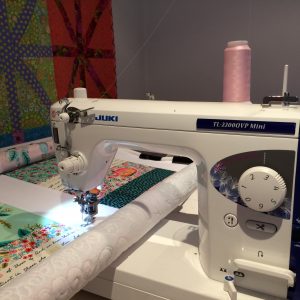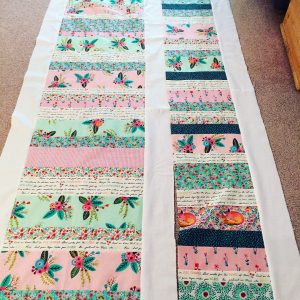 Practice new line designs on a stripy table runner!  When you're learning something new,  start small and simple. This easy-to-piece stripy table runner creates an ideal canvas to practice new line designs. The easier something is to piece, the more adventurous you'll be when it comes to the quilting. The strips are simple to cut and piece. Best of all, when it comes to the quilting,  the strips give a designated space to work in.
Strippy Table Runner Recipe: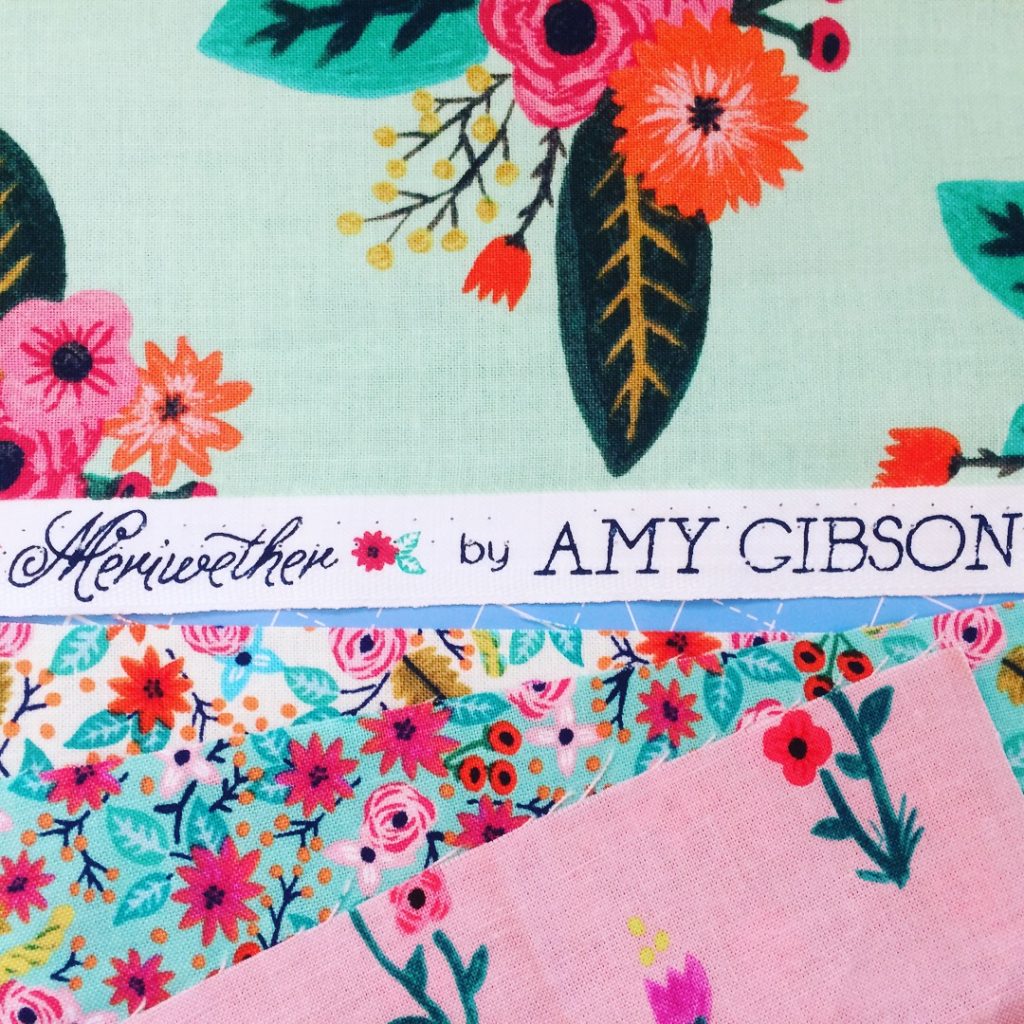 Choose some fun fabric. I've gone for these pretty florals from Meriwether by Amy Gibson for Windham Fabrics. Then added some complimentary fabrics from my stash.
Cut them into strips of varied widths and sew together. I think that the varied widths add some interest to the project. When it comes to the quilting, you'll get to play with different sized line designs.
Make two (or more). It's just as easy to make multiple runners and quilt them side by side at the same time.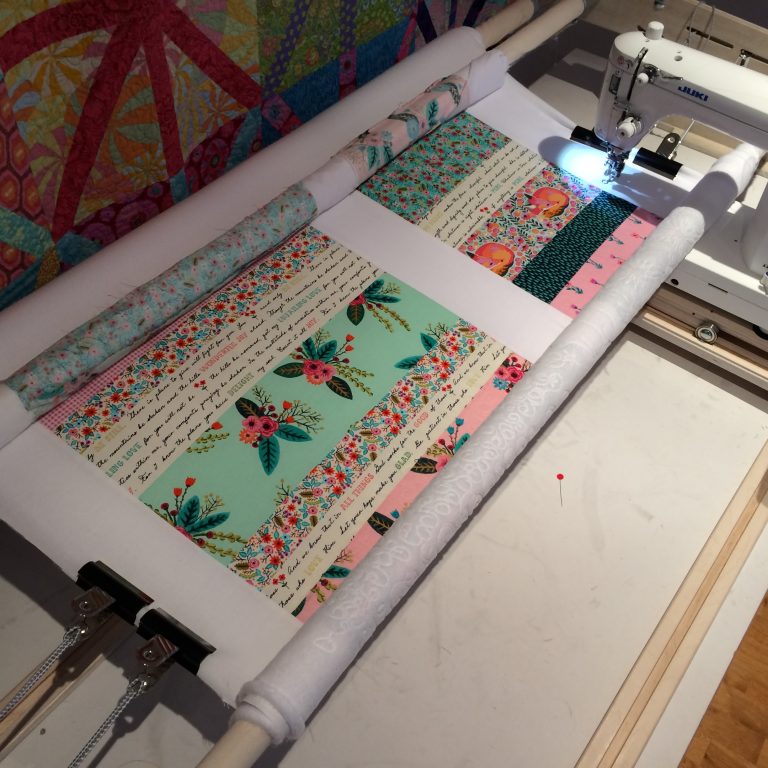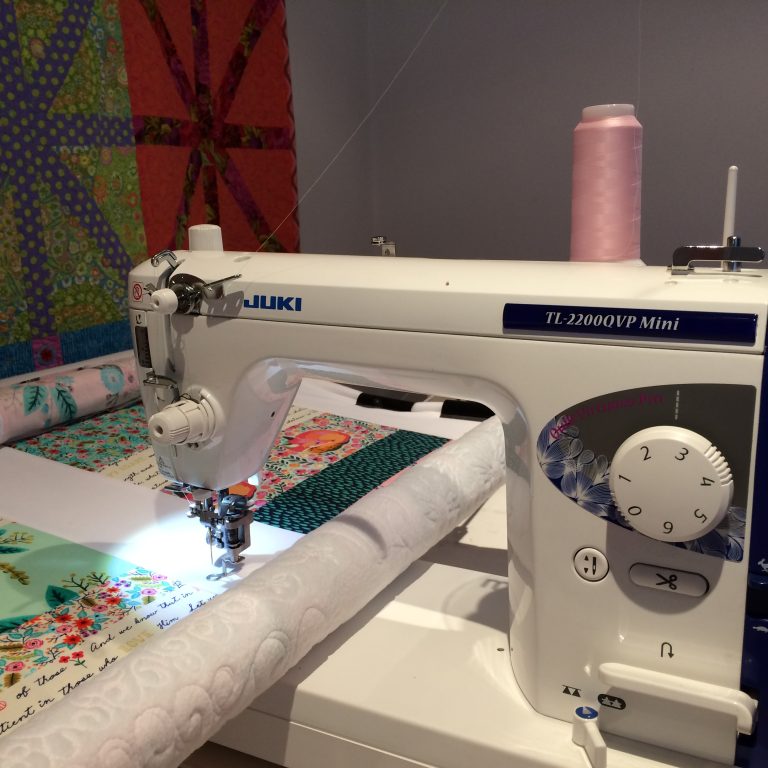 Join them together with some sashing strips. The sashing strips, besides separating the table runners from each other, will give a space to sort  tension problems out and practice  line designs. Starting and stopping in the side sashing keeps the thread tails out of your actual project. When you've finished the quilting and taken the project off the frame,  you'll slice off the sashing with a rotary cutter.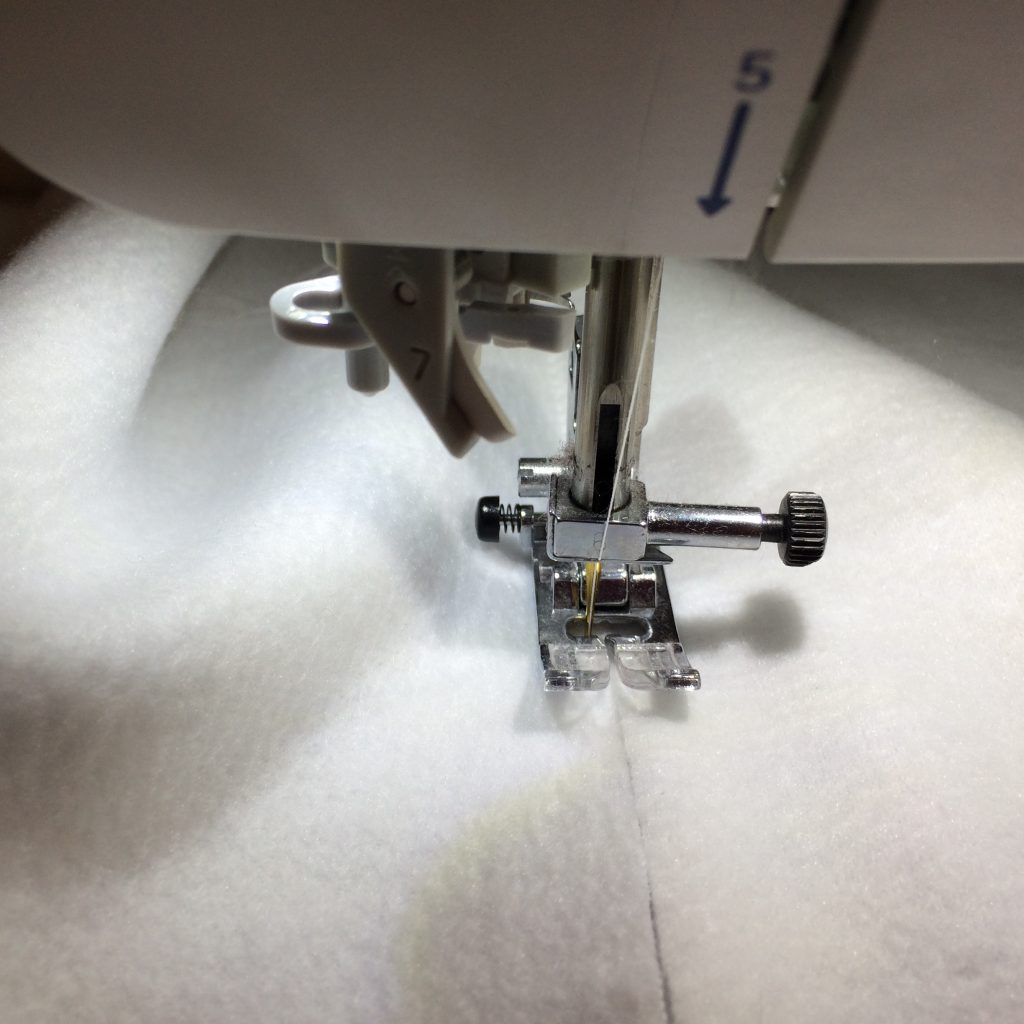 Choose your backing and load the layers on your frame.
I love fleece for this kind of project. Fleece serves as backing and wadding. Two layers are easier to load. Fleece is less expensive than backing & wadding and it creates a great texture.
You can see the post on how to load fleece (TWO layers) here.
Here, I'm joining 2 pieces of fleece together by butting the two edges together and using a zig zag stitch. This kind of join won't add any extra thickness so it's just right for the backing. If you use a matching thread colour you won't notice the join, especially after it's been quilted.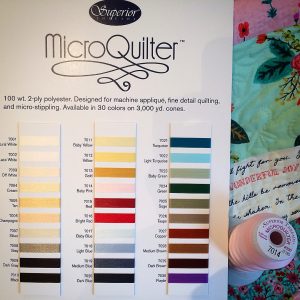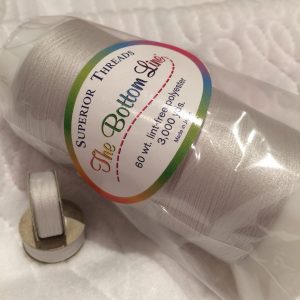 Choose your top and bobbin threads. For this particular table runner, I wanted the fabric to do the talking so  I've gone for a Baby Pink #7014 from the new MicroQuilter range of Superior Threads. This very fine 100-weight thread will blend into the top and create lovely texture without drawing too much attention to itself. I've paired the MicroQuilter top thread with a silver Bottom Line pre-wound bobbin.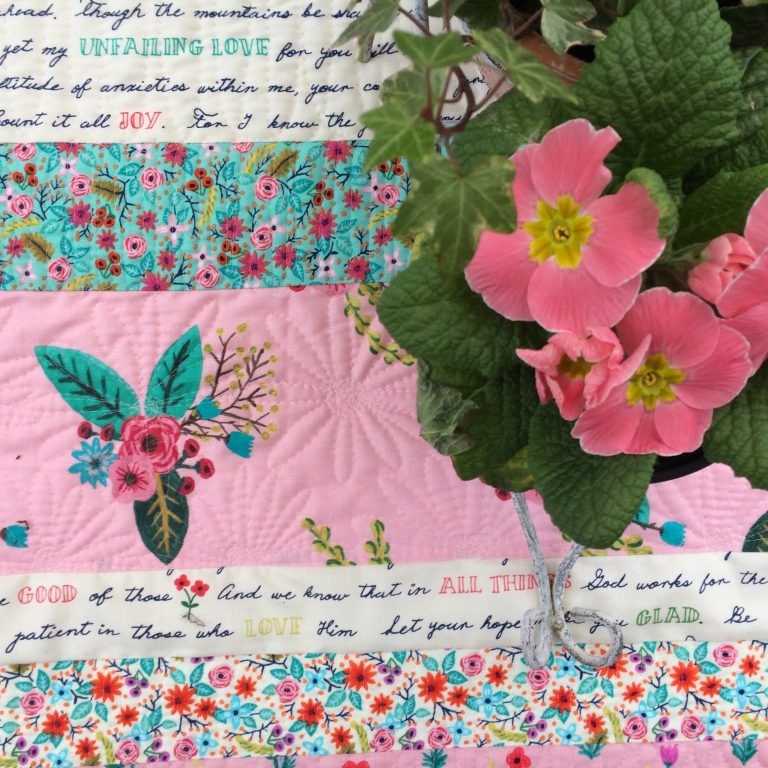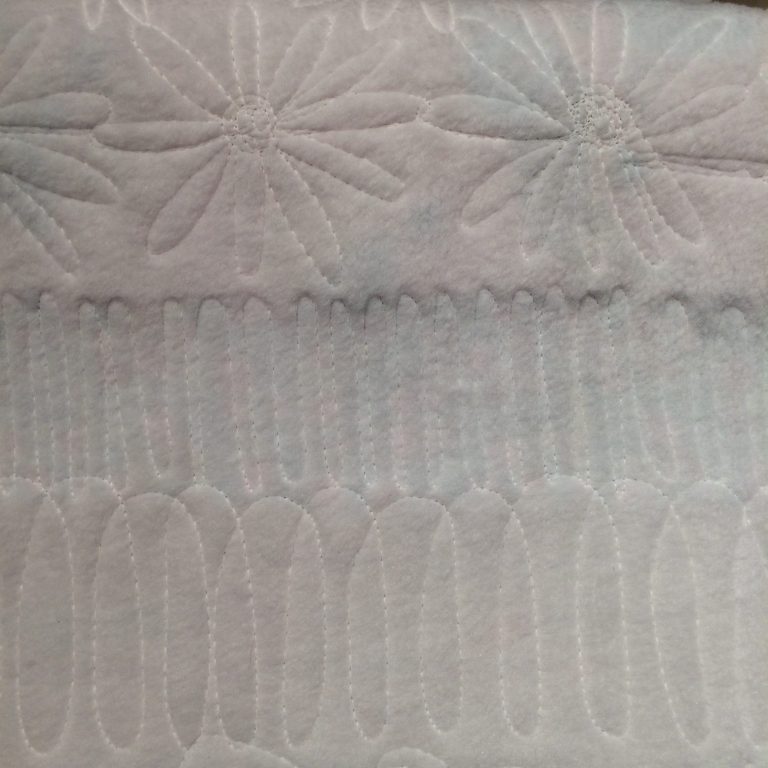 Free motion quilt. Be free & have fun. We made the project small and simple so that you could have FUN! For the free-motion-quilting I'm using the Juki TL QVP Mini straight stitch mounted on a 6-foot Machine Quilter frame. You can find out about how to prepare your Juki TL QVP Mini for free-motion-quilting here.  I always begin quilting on the sashing strips. I do some circles to check my thread tension and play with the pattern a bit. Then when I'm happy, I glide into the table runner strip. I like to do something a little different in each strip. This gives me the chance to gain confidence and try new patterns.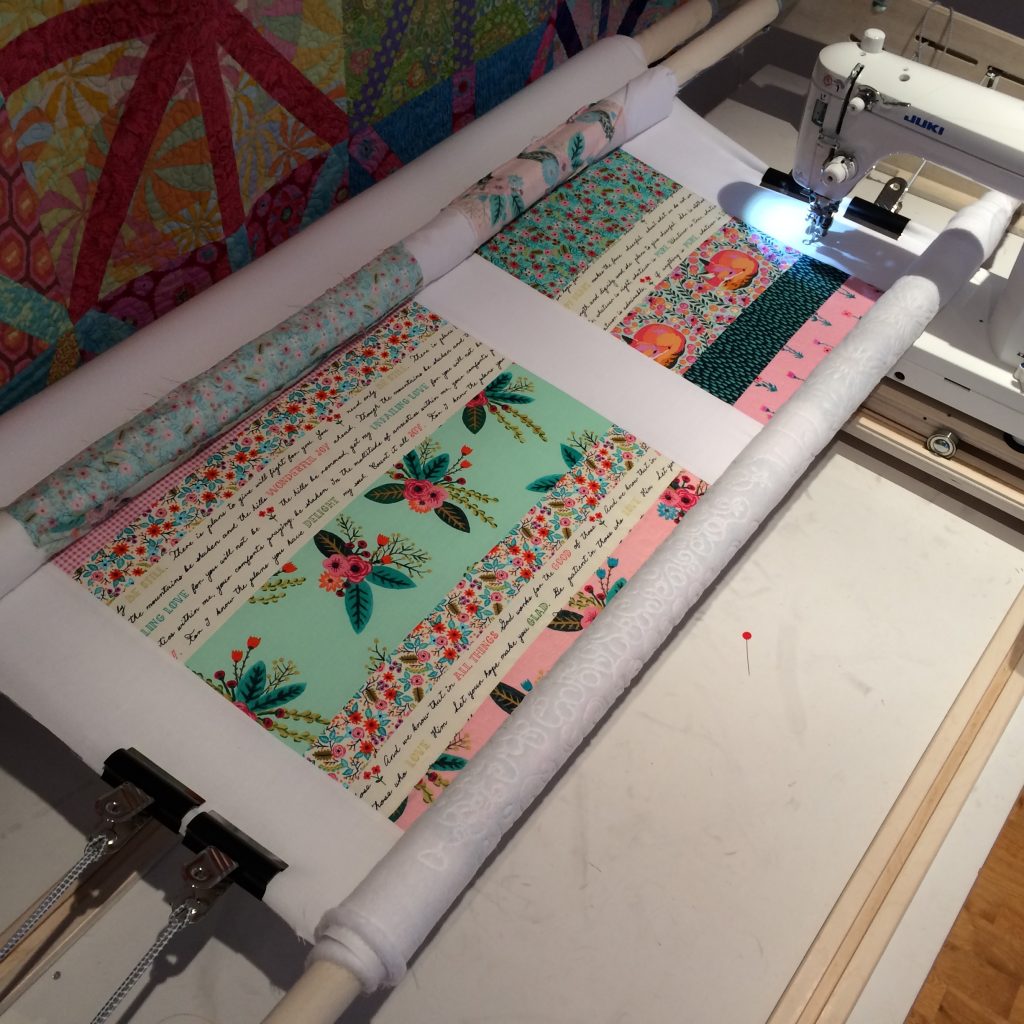 I've chosen this very fine MicroQuilter thread to blend in so any mistakes won't be too noticeable. I'm just creating some fun texture here. The line designs started out really simple, like wavy lines, circles and loops. Then as I got bolder I tried swirls, wishbones, hearts and flowers. The texture shows up best on the fleecy back. By choosing a bobbin thread that matches the fleece, the thread disappears and all you see are the fun line designs.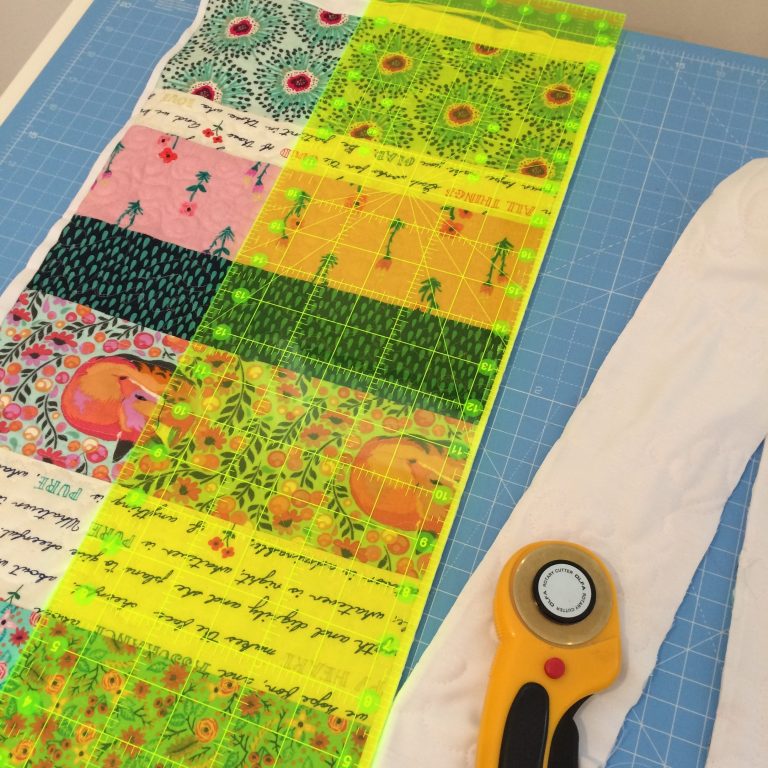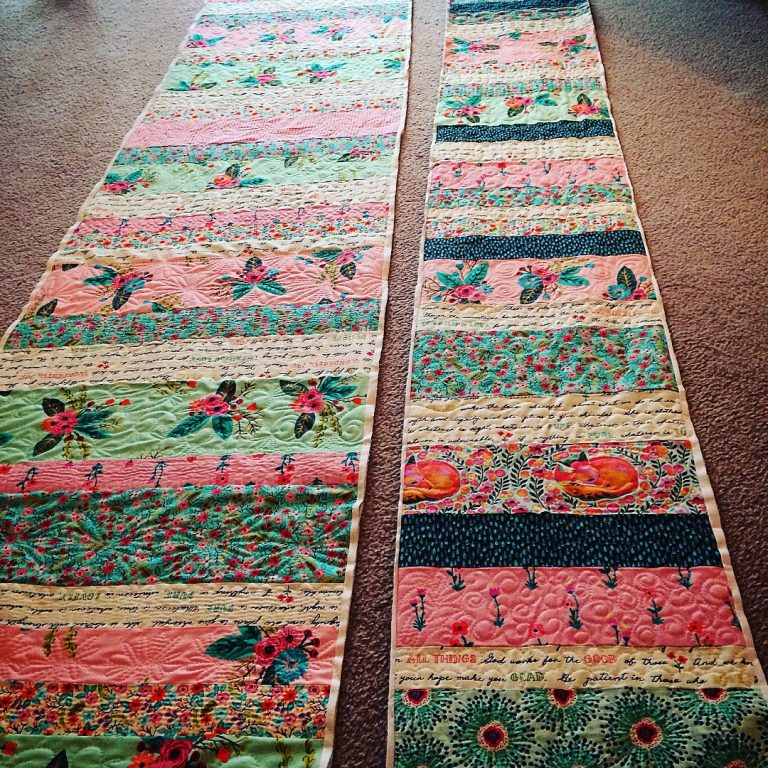 Finally, the 
Finishing.

Take it off the frame, slice off the sashing and add the binding. We've gone for a stripy binding fabric.  It's cut  2 + 1/8 inches wide and folded over. Stitching it first by machine on the front and hand stitching it down on the back. Megan from Canoe Ridge Creations has a brilliant binding tutorial here.
This strippy table runner is a fast and fun project that makes a great gift. I'm glad I made two!