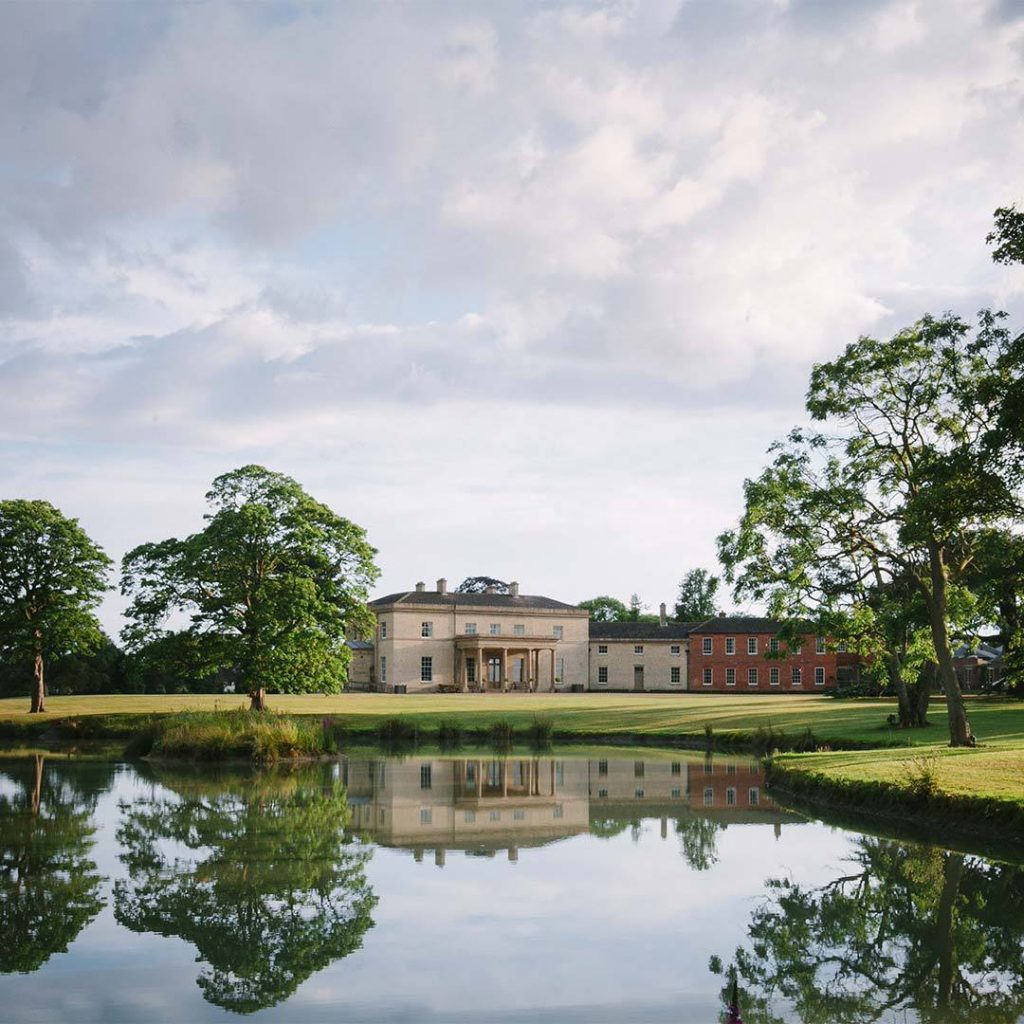 Important Notice: we've needed to postpone our April Quilting and Dressmaking Retreat due to the Coronavirus. We're rescheduling the Retreat for November 2020 and will confirm the dates in the next few months. If you've signed up for the April Retreat we will put you on the list for the November Retreat. Participants will be able to enjoy both the quilting and/or the dressmaking.
We're excited to be running another sewing retreat at the glorious Stubton Hall, Newark, in November 2020.  Jen Hogg loves to make coats! She'll be holding a coat workshop, to help you with all of the techniques required to make a bespoke wool coat.  You can bring any coat pattern, although good patterns for beginners are the Sapporo Coat by Papercut Patterns, and the Silvia Coat (with or without a hood) from Schittchen Patterns.   More details will be posted shortly.  
The upcoming Juki Club event is a 4 Day Luxury Quilting & Sewing Retreat in an idyllic country setting. Stubton Hall is a beautifully restored country house near Newark, conveniently located just off the A1. Follow the link and be sure to check out the bedrooms. Stubton Hall provides a traditional yet contemporary setting for our 4 day mid week Quilting & Dressmaking Retreat. Jane Austen fans will find it very Pemberley! And expect Mr. Darcy to rise dripping from the lake.
Arrive anytime after 3:00 on Monday to settle in the amazing rooms with super comfy beds, luxurious bathrooms, wifi and lovely views over the grounds. We'll be quilting and sewing in lovely spacious rooms. Tuesday and Wednesday are complete quilting & sewing days with Thursday morning as a wind up time with departure just before lunch. Phone or email Martha to book your place or find out more. 01526 553366 [email protected] 4 days luxury accommodation, meals and tuition £594.00 We also offer a day pass for people who would like to come for the day only on Tuesday and/or Wednesday. The day pass is £150.00 per day. This includes lunch and tea & coffee throughout the day. The day pass runs from 9:00 to 5:00.
Everyone is invited to bring your own projects to work on. There will be tables for sewing and cutting out. There is also plenty of room to set up quilting frames. It's the perfect opportunity to tackle a project that requires a bit of help or support. Everyone is invited to take part in the dressmaking and the quilting.
On the Quilting side of things, we're going to have Emily Hawkins and Martha Milne. Martha will be there to help with beginners and intermediate quilters. Emily will be there for advanced tuition. Emily is awesome at feathering, fillers and thread painting. She'll bring her latest Van Gogh project for us all to see. We specialise in free motion quilting on a frame with the Juki straight stitch sewing machine. We can provide frames and sewing machines for people to try. Participants are also welcome to quilt off-frame or simply use the time for piecing. All are welcome and anything goes.
Juki Club Retreats are a bit like an extended party! We offer a few days in a truly gorgeous setting, to escape from the daily grind and devote ourselves entirely to sewing and quilting. We come with our own projects to accomplish and new techniques to learn. But the friendships that grow from time spent together are my favourite part. It is so inspiring, sitting together around a table and hearing everyone talk shop about our sewing projects. We all learn the hows and whys, fabric and threads, what went wrong and how we changed it. Every garment and quilt has a story, and the stories stitch us together.
Participating in a Retreat is a great way to learn new quilting and dressmaking techniques, make new friends and get inspired by other people using the same tools. Stubton Hall is my new FAVOURITE Retreat venue with elegant rooms and Jane Austen views. But as ever, it's the people that make it fabulous.