Renata stopped by the Machine Quilter Studio with her exquisite Gypsy Wife quilt top. I fell in love with this colourful pattern by Jen Kingswell. The combination of brilliant blocks, stripes and floral fabrics took my breath away. Renata wanted to choose just the right thread for the quilting.
When it comes to auditioning threads, each quilt has different requirements. Renata's piecing and choice of fabric is so amazing on this quilt! We wanted the pieced fabrics to do the talking. So we looked for a thread that would blend in; something that would create texture without drawing too much attention to itself.  Variegated thread works well with these bright colours and intense saturated fabrics.  Auditioning threads OFF the cone is super important! So that's what we did.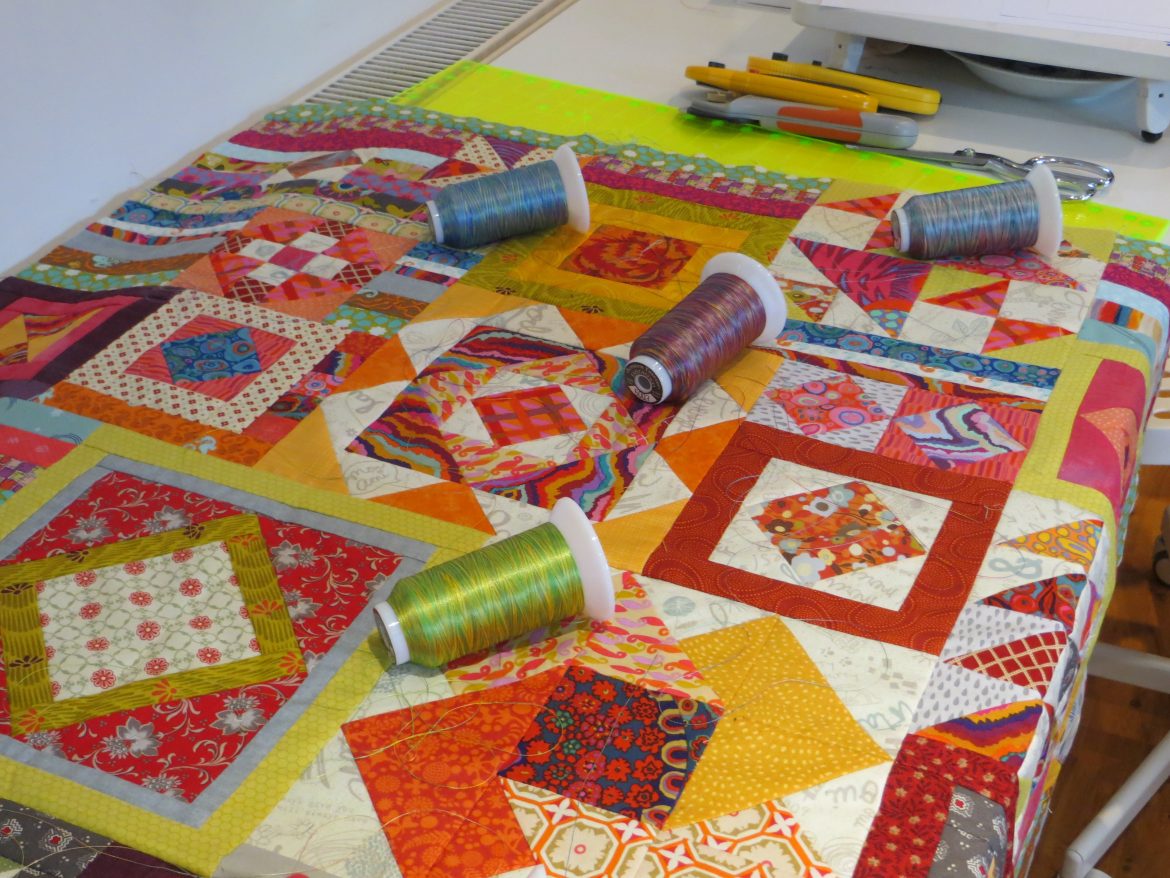 All these variegated colours looked good but we liked the Fantastico #5094 Citrus Grove  best. Fantastico is a mid-weight light reflecting trilobal polyester designed for long arm quilting. The one-inch colour change gives a lovely even spread of colour. It's strong and beautiful and runs through your sewing machine like butter.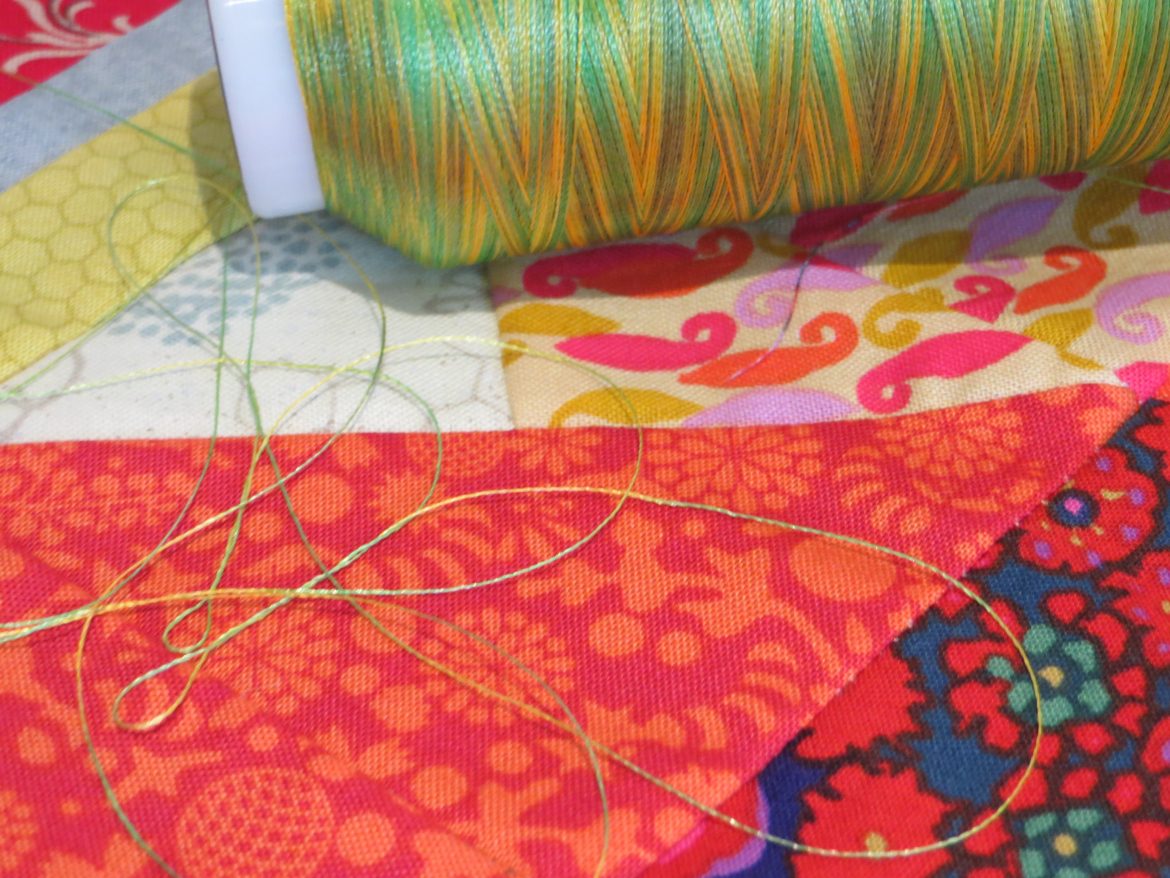 This was such a beautiful quilt, I asked Renata if I could photo her Gypsy Wife quilt on the frame in her lovely new studio. I got there just in time to see Renata quilting the last few inches. Renata is using the TL 2200 QVP Mini on our 8-foot Machine Quilter frame. The height under the arm of the TL QVP Mini allows room for this roll of fabric even at the end of the quilt! The speed creates a beautiful line of stitching and the simplicity of this straight stitch machines makes it easy to tension.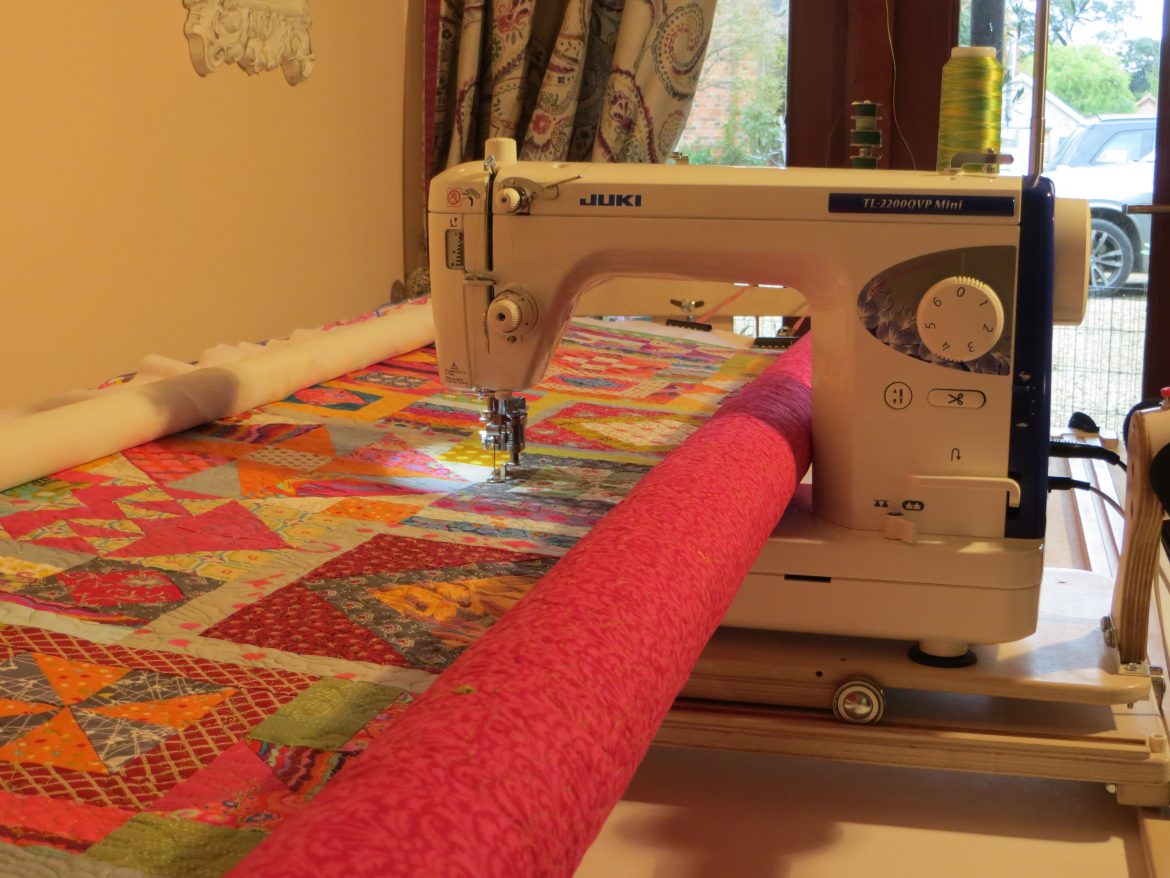 Renata used a scalloped mussel shell pattern that she learned at one of our Juki Club Machine Quilting Retreats. The allover mussel shell pattern stitched in the Citrus Grove variegated Fantastico thread did just what Renata wanted. It created beautiful texture while remaining in the background. The quilting came together so quickly that Renata was able to bring the completed quilt to her quilting class when everyone else was still piecing.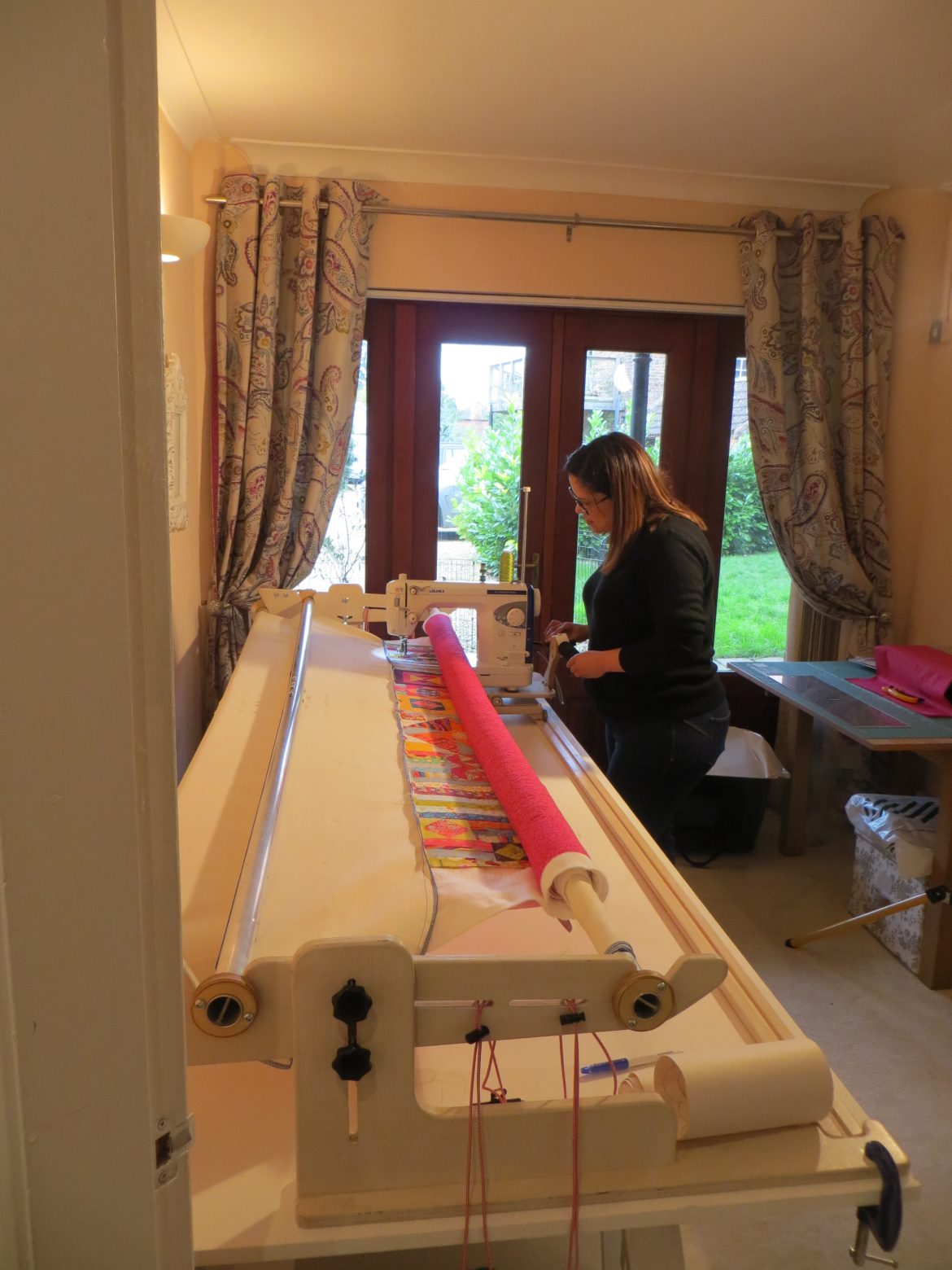 Renata has been machine quilting on a frame for just over a year. She's been busy quilting for Project Linus but completing this Gypsy Wife quilt was a turning point for Renata. Renata said that for this quilt, she decided to stop trying to be perfect and to have fun and enjoy the process. Piecing is Renata's favourite part of the process but she wants the quilting to be hers too. Being able to complete the quilt quickly to a good standard means that Renata can move on to the next project.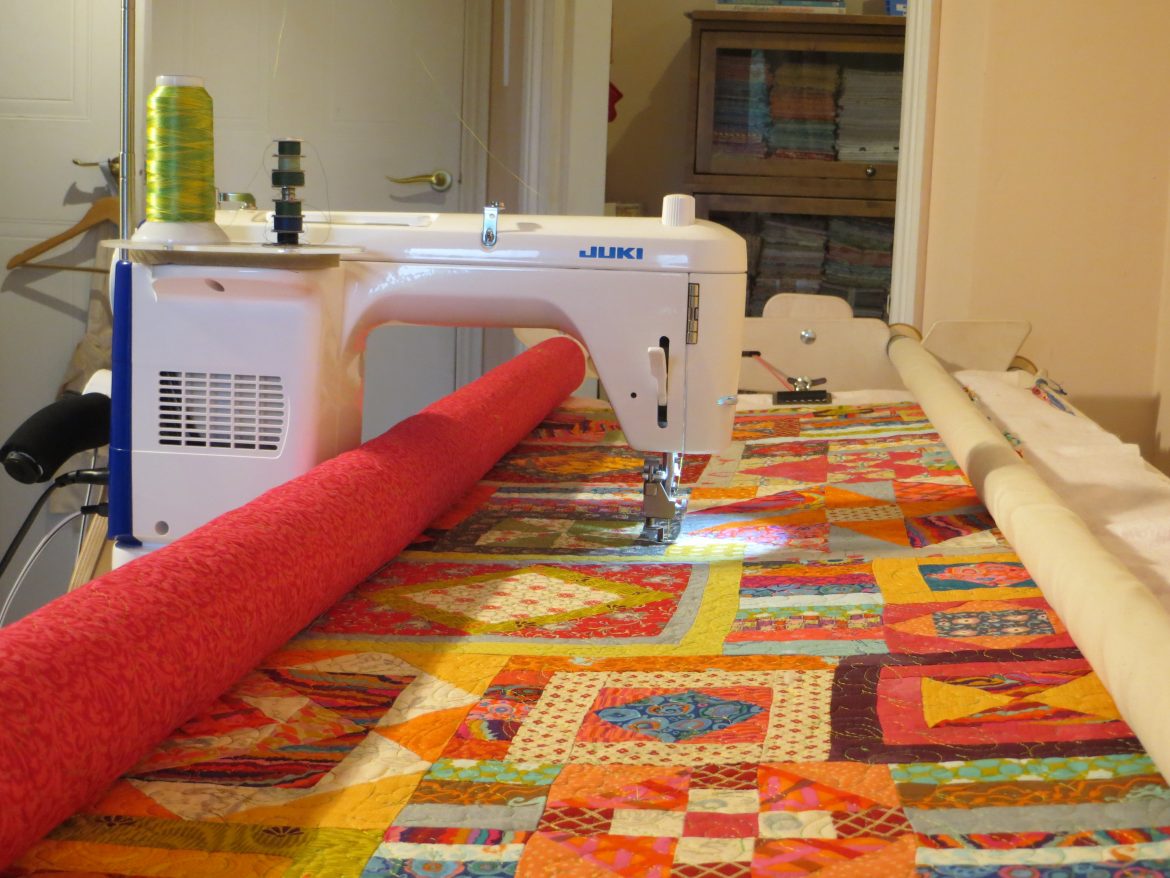 We've asked Renata to lend us her Gypsy Wife quilt for next year's Festival of Quilts. You'll be able to see it up close at the Juki stand and Renata ans her Gypsy Wife quilt may make a guest appearance at our upcoming November  2017 Juki Club Retreat.