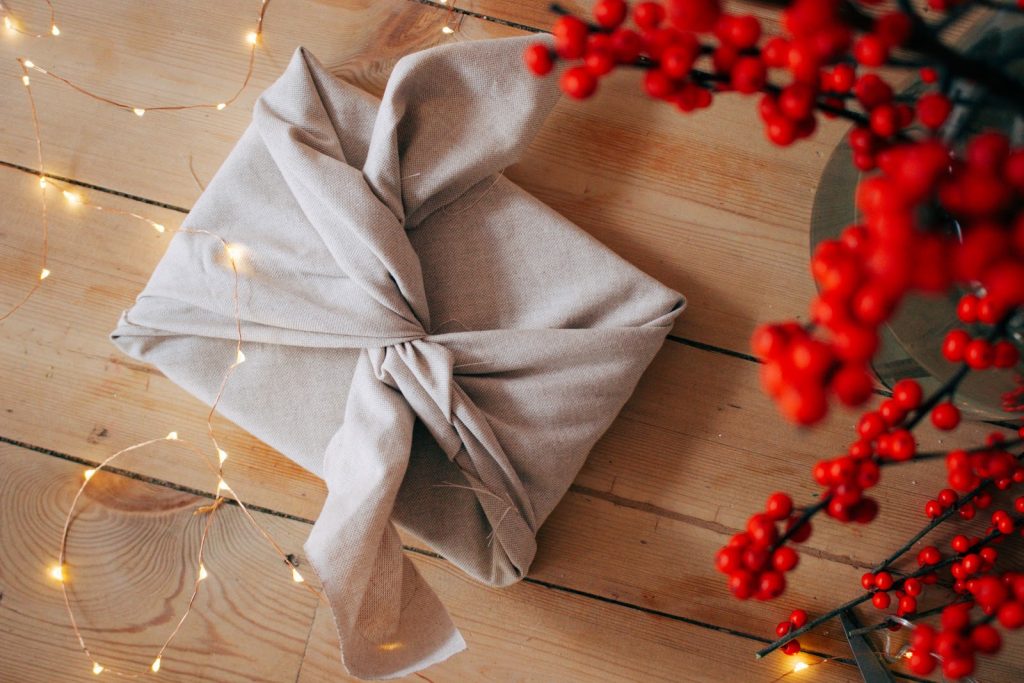 Emily at Brick Dust and Glitter found this great gift wrap idea on Pinterest. It's a no-sew gift wrap that uses fabric you already have! Take a look at the simplest, prettiest, reusable wrapping! All you need is some fabric. You can raid your stash or use a silky scarf or up-cycle an old shirt or some bedding. All you need is a square of fabric that's larger than your gift. We'll show you how to wrap in the pictures below.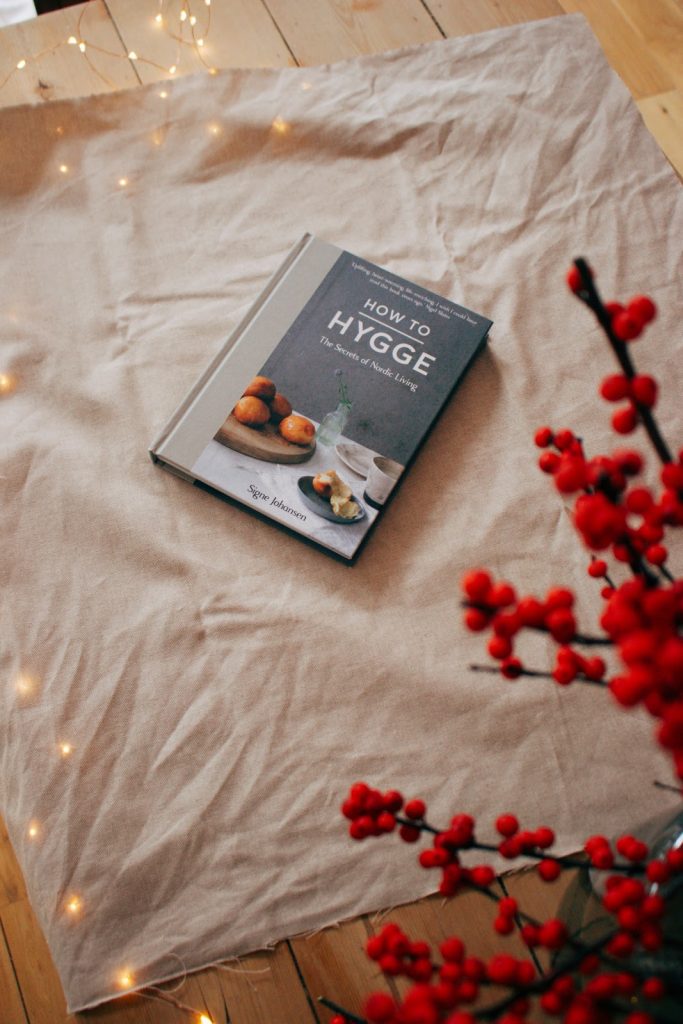 Place the present diagonally on the fabric so that the edges of the present sit pointing towards the corners of the fabric square.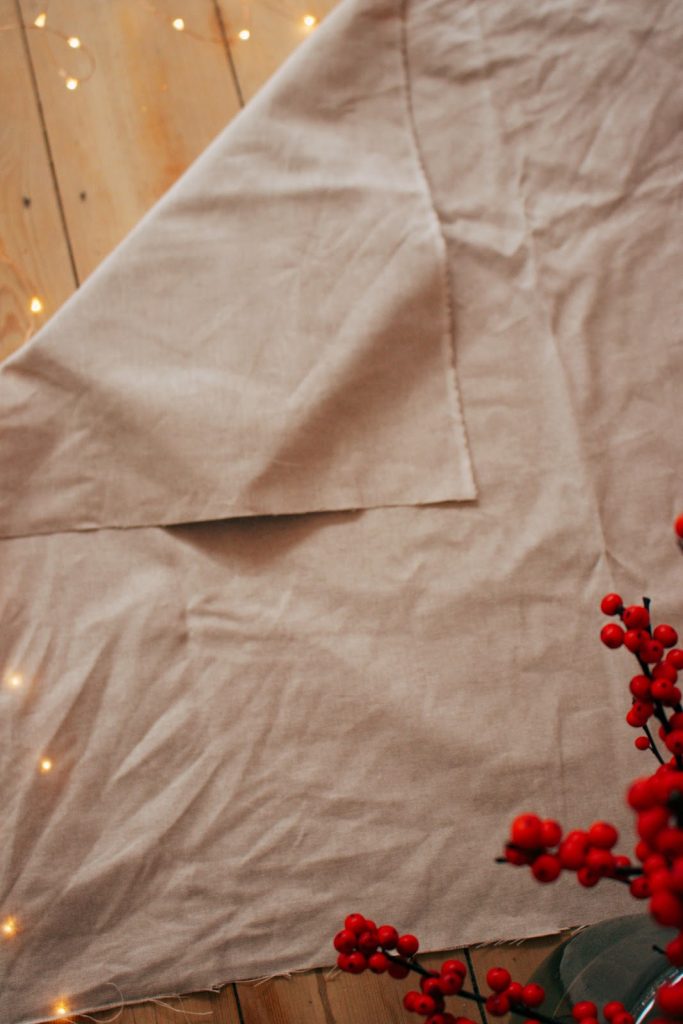 Fold a corner of the fabric over the gift.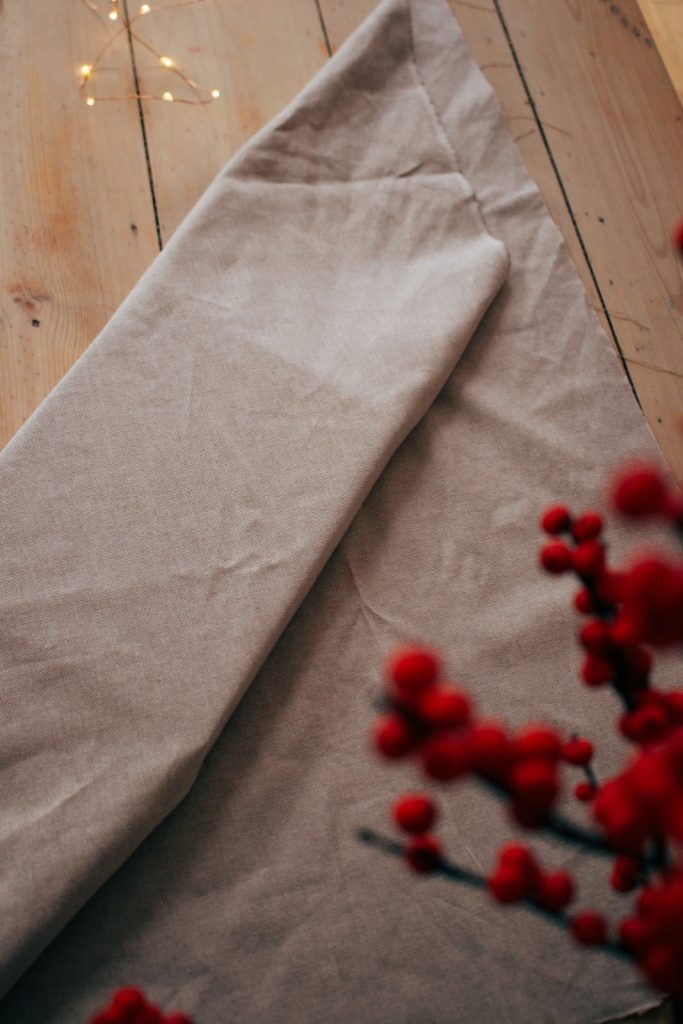 Flip the parcel over and over until the parcel is wrapped up.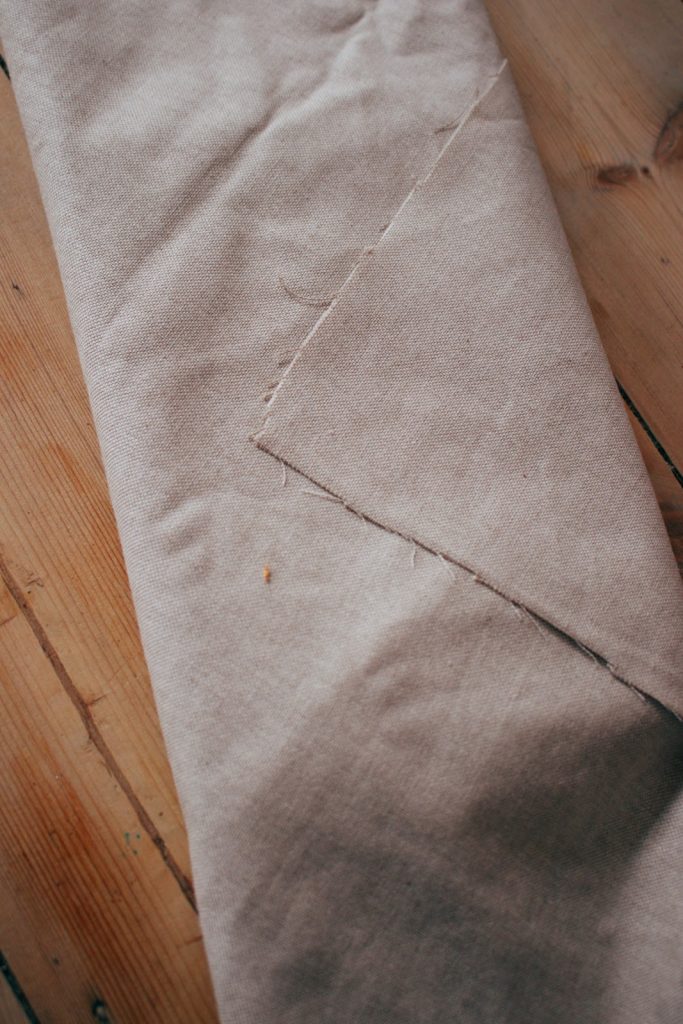 Place the final corner on top.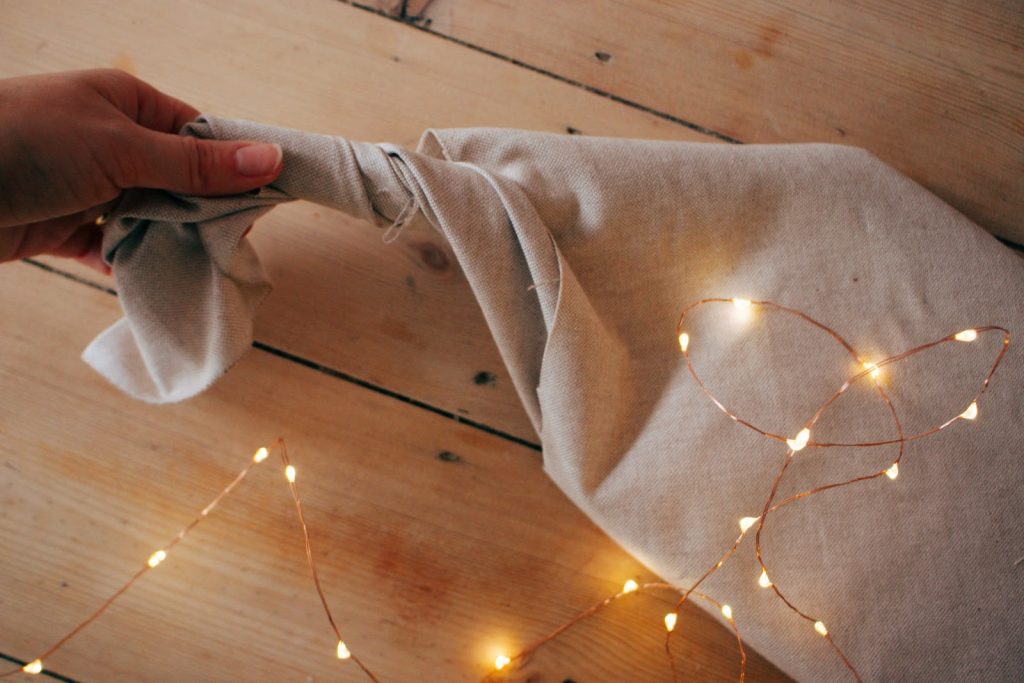 Now twist both ends of the fabric.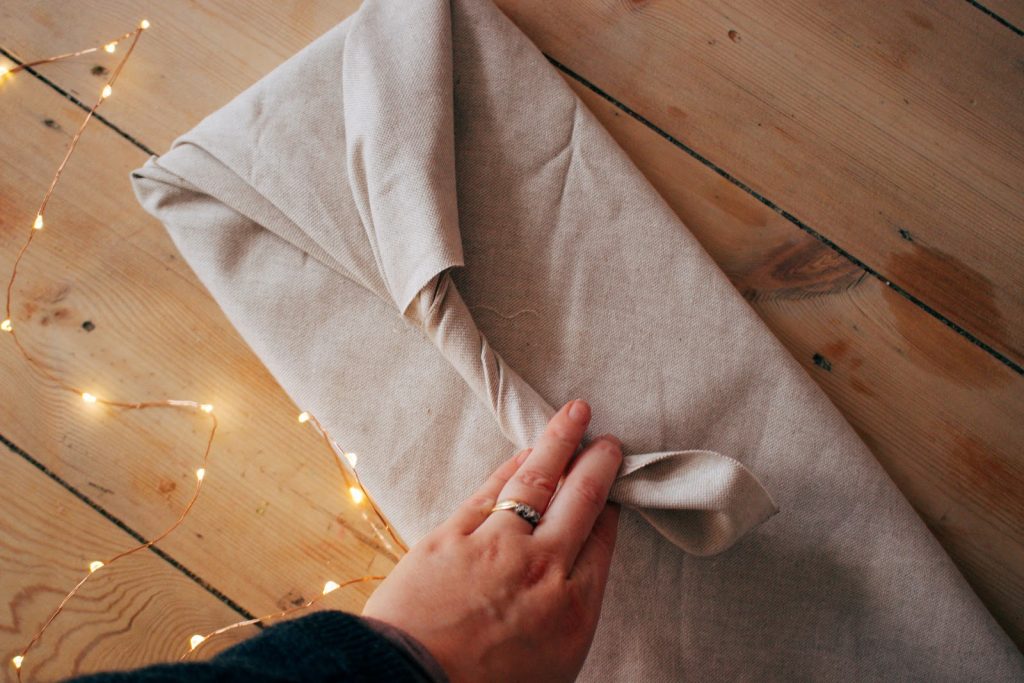 First one and then the other.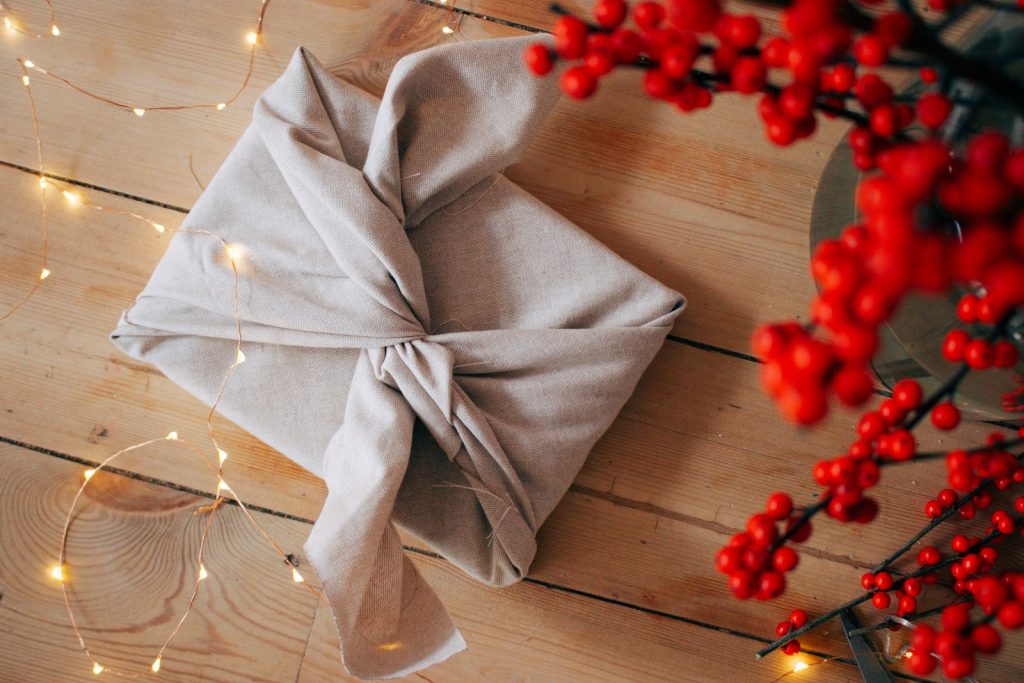 And tie in the middle.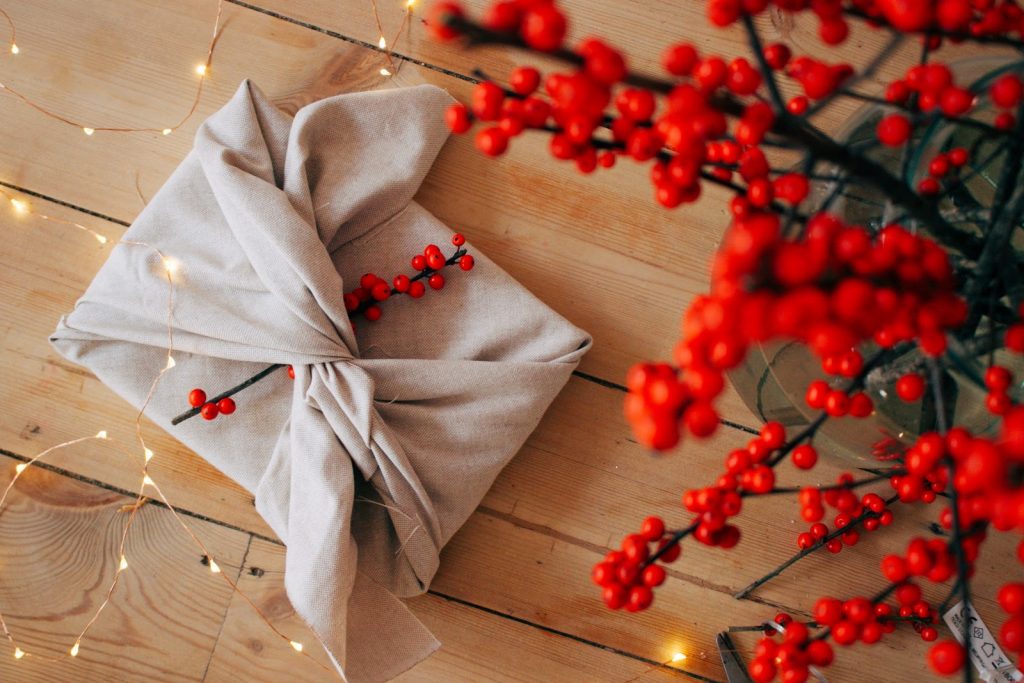 Finally, add some decoration.
How easy is that! Once you've done one wrap, you'll want to see how other fabrics play out. They'll look lovely under the tree. And after the presents have been opened, there's no paper to throw away! You can use the fabric squares again for more presents or even another project. We hope you'll enjoy this fun no-sew way to wrap presents and be kind to the planet at the same time.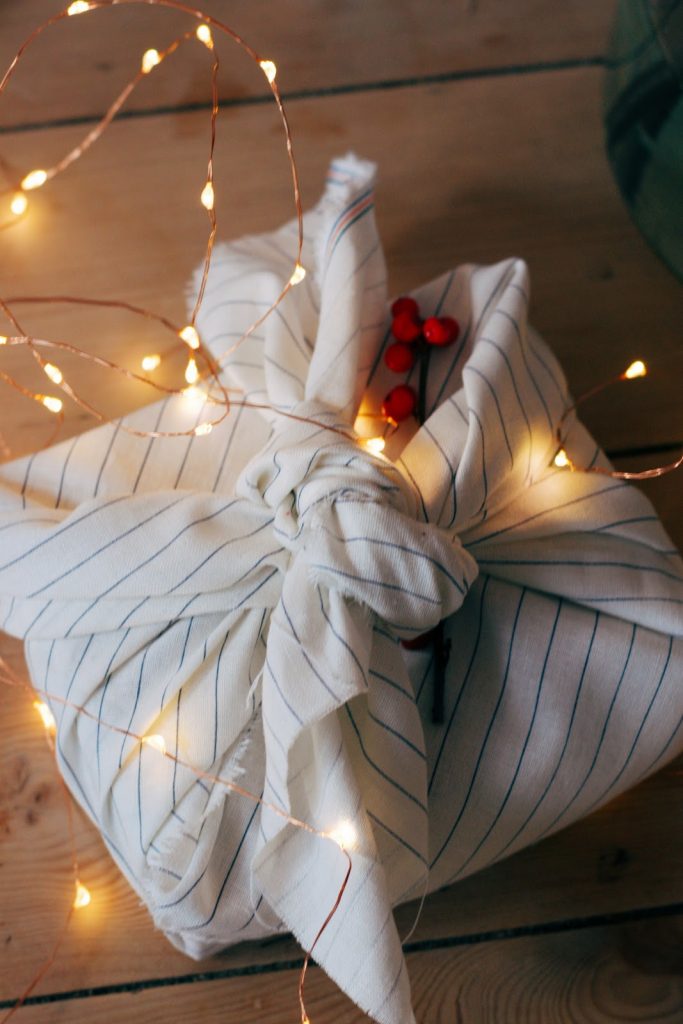 We have another post about stitching DIY bags. It's another way to wrap presents that can also be used again and again.