The Apron
The Japanese style artisan apron has a simple modern style that's functional and flattering. The cross-back pinafore avoids any pressure on the neck – it's an apron with no strings attached! It's so simple you can make it in an afternoon.
The pattern– We had a good look on pinterest for various artisan apron patterns. My friend Jackie had a pattern from Janet Clare and I like this backless reversible tunic pattern from cours-couture.com They offer the ' best of French sewing lessons on video'. I downloaded the pattern for £2.49 and got to view the video tutorial in a fun French accent. Check out the site for a detailed tutorial.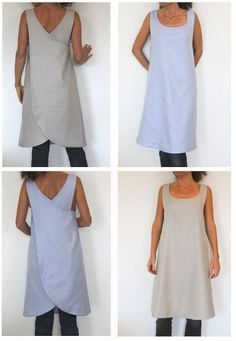 The pattern pops out of your computer printer in a series of a-4 sheets that you can tape together to make the pattern. Easy peasy Japaneesy.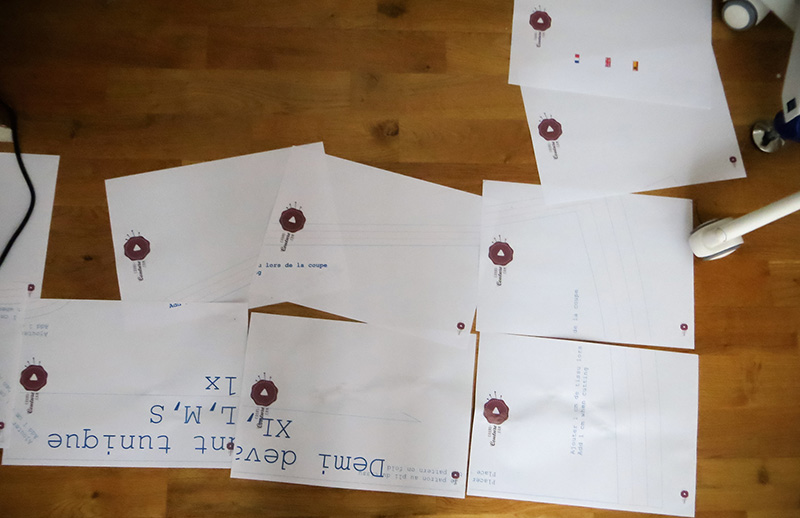 The materials: fabric and threads
Linen, canvas or denim will all work beautifully. We ended up using 2 meters of a Japanese print from Doughty's Sevenberry collection I found this fabric a bit heavier than usual quilting cotton; perfect for the Japanese style apron.
I certainly want to make this in other fabrics, I'd like to try linen, canvas or denim and add lots of embellishing.
The threads blue overlocker threads called Sergin' General from Superior Threads. So Fine #50 in mid blue for the top stitching with the DX7 sewing machine and a mid-blue BottomLine pre-wound in the bobbin.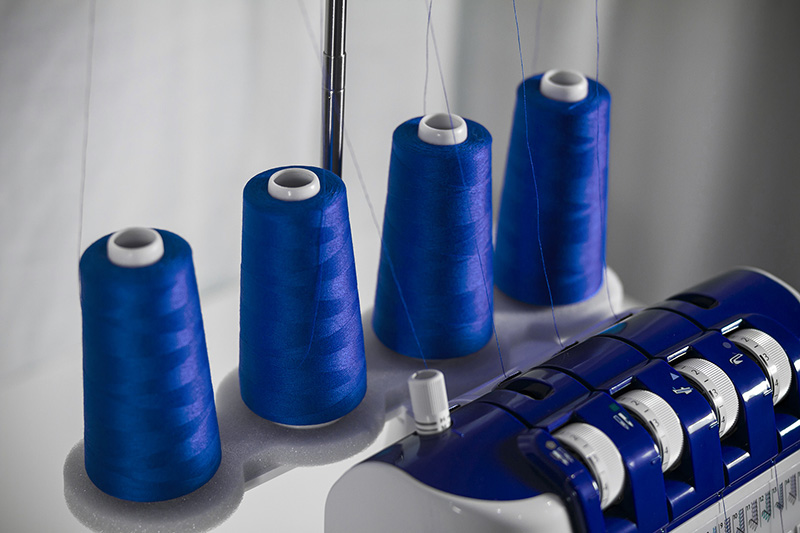 The Sewing machines:
JUKI MO2000 overlocker – the whoosh button air threading makes this the easiest overlocker ever
JUKI DX7 multi-function sewing machine – one machine that does everything well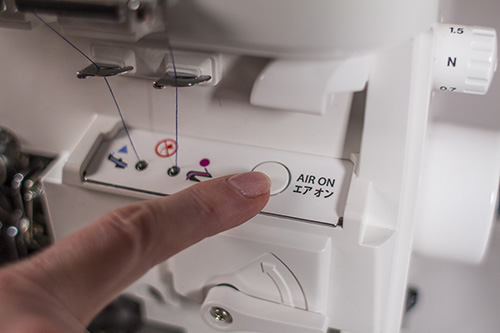 The process Keeping it simple, we opted for the one-sided version. We'll try the reversible next time.
Cut the front piece by laying the centre line of the pattern on the fold.
If you're having pockets cut them out and stitch them as marked on the apron front.
Cut 2 side/back pieces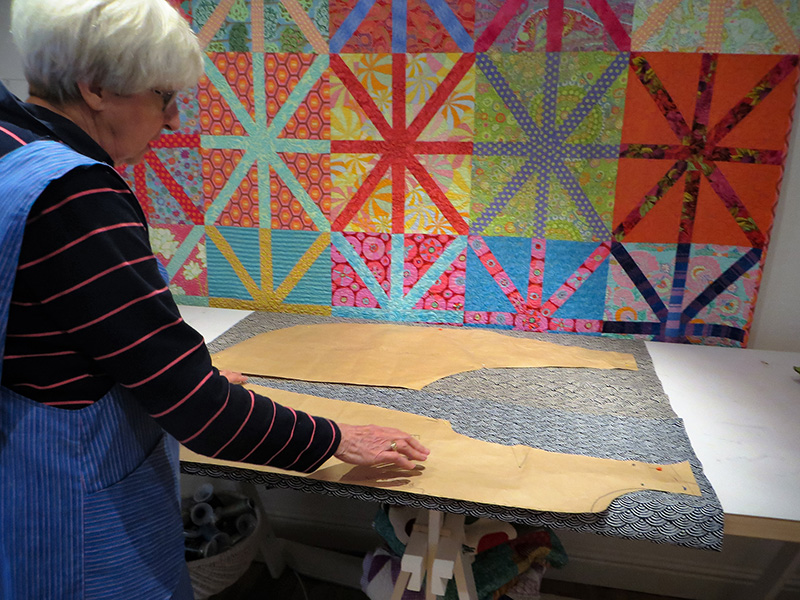 Here comes the fun part, we used the MO2000 overlocker to sew the apron together.
First 2 little seams to attach the cross straps to the top of the front. Once the cross straps are attached the apron has only one edge.
Then we used the MO2000 overlocker to trim, stitch and finish the seams all in one go. Amazing! It's the first over lock stitch using 4 threads with an integrated safety seam.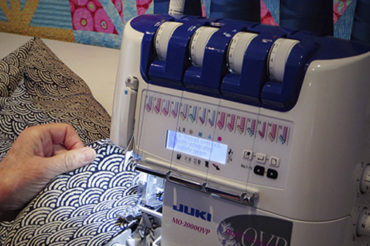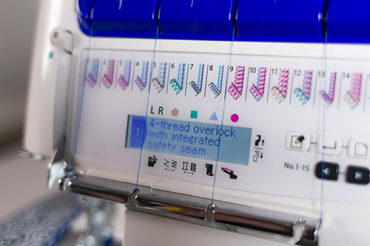 Finally, we turned under the overlocked edge and used the JUKI DX7 to stitch it down; once again running the line of stitching all the way around the apron.
Hey presto! Done and Dusted! It looks great. Can't wait to make more. I'm going to try a linen apron and denim apron and one with lots of embellishments and go for a reversible apron …