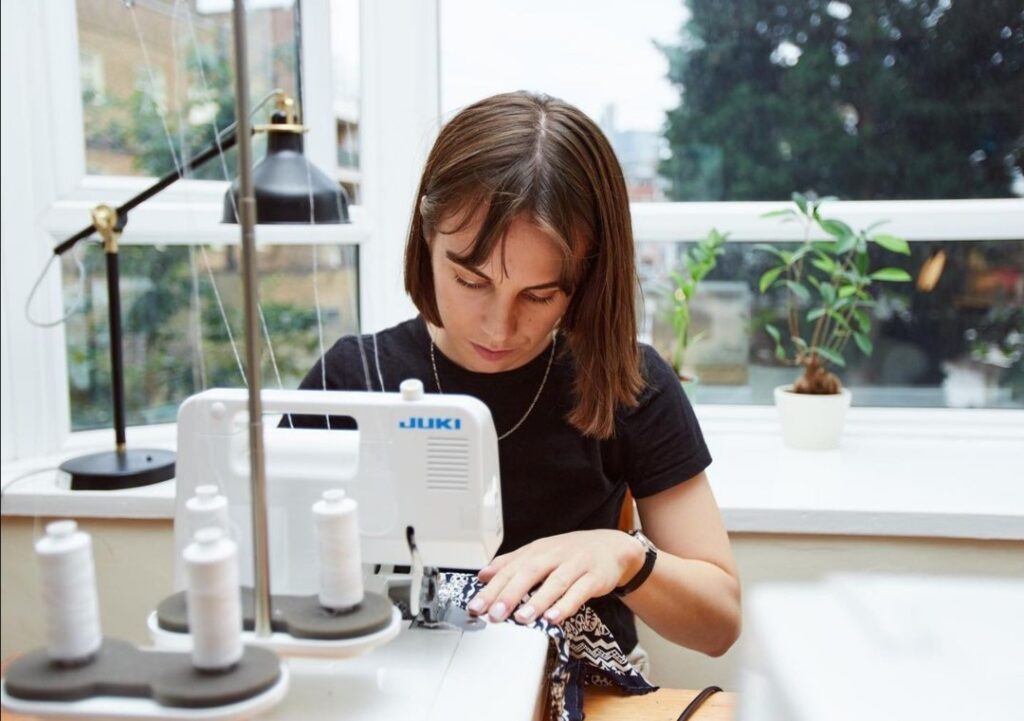 Meet Ellie Bannerman. We discovered Ellie on the @the.seam.uk – a cool site that helps people find sewists in their area who upcycle and do alterations. When I noticed that Ellie was using a Juki overlocker, I asked her if she would share about what she does. Here's what she said.
Starting out
Ever since starting to sew five years ago, I have always loved taking old garments and transforming them into something new. I think originally this may have come from the fact it's a bit less scary to cut up an old dress than it is to potentially ruin some expensive new fabric! But now I love to upcycle because it is one of the best ways to reduce the problem of textile waste. Out of the 3.1kg of textile waste each Briton produces every year, only 0.3kg are recycled and 0.4kg are reused. I'm always happy to save textiles from landfill, so offer a range of repair, alteration and upcycling services to try and help everyone live more sustainably.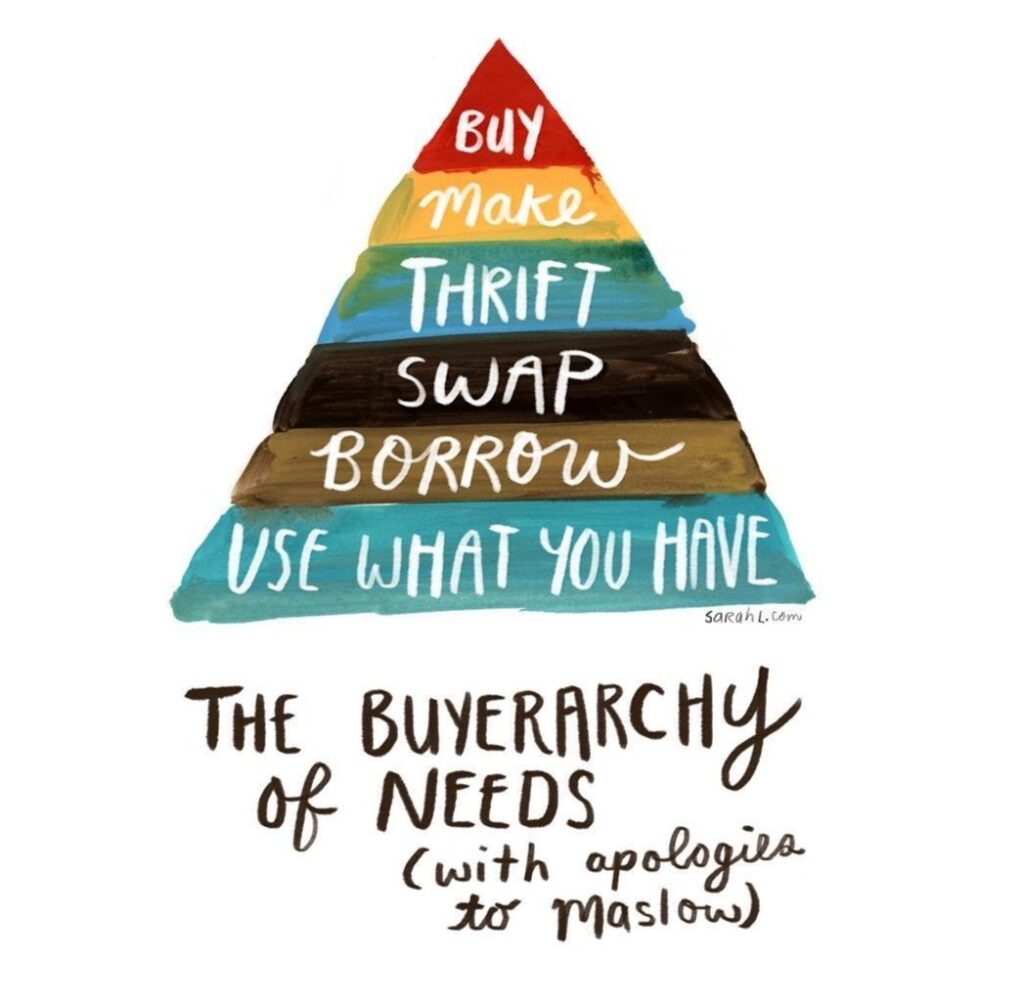 Doing Denim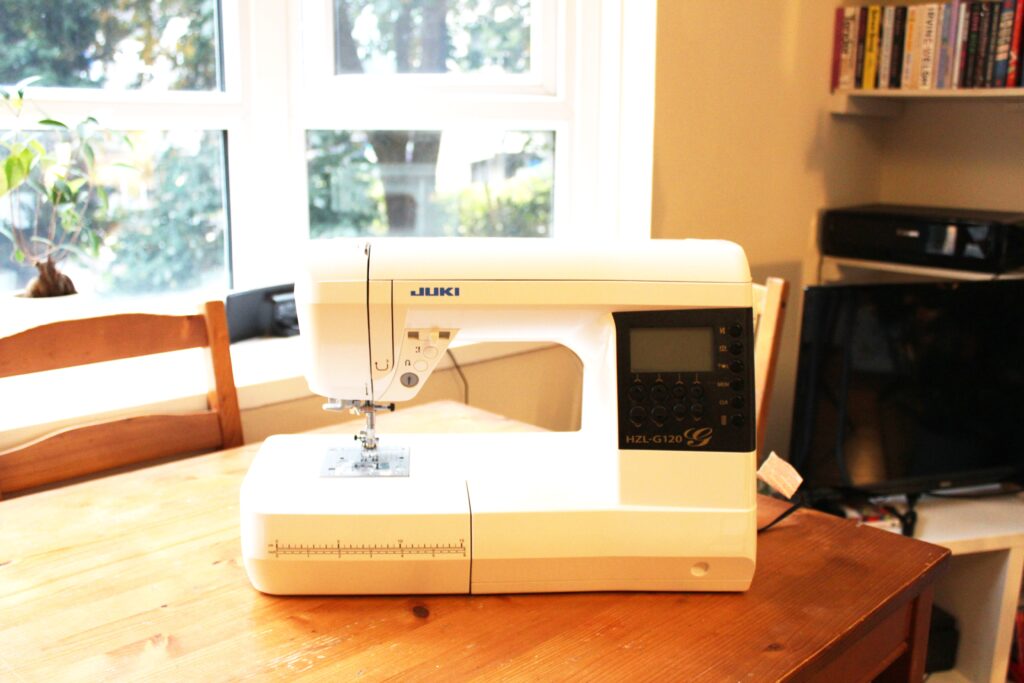 I love using my Juki machines on my upcycling projects. One of the services I offer is jeans upcycling, where I create either shorts or a skirt from the top half of a pair of jeans, and then a tote bag with the bottom half. This is a fantastic way to save denim that may have gone out of fashion or just become worn out. Making denim uses a huge amount of water – according to Levi's jeans, 3,781 litres of water are used during the production and use phase of one pair of their jeans, and 33.4 kg of CO2 is created throughout its lifetime. Therefore anything I can do to help reduce this environmental impact is a win!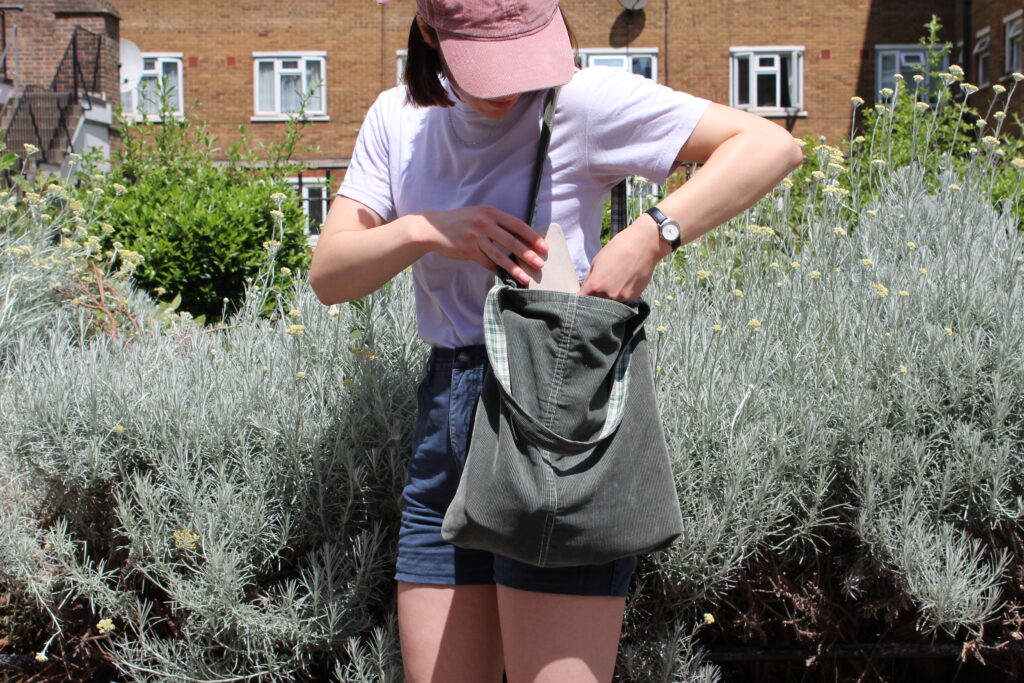 I absolutely love the green corduroy tote bag I made from a pair of swapped jeans that didn't quite suit me. I then re-swapped the newly made shorts with somebody else, so we both ended up happy with our new items.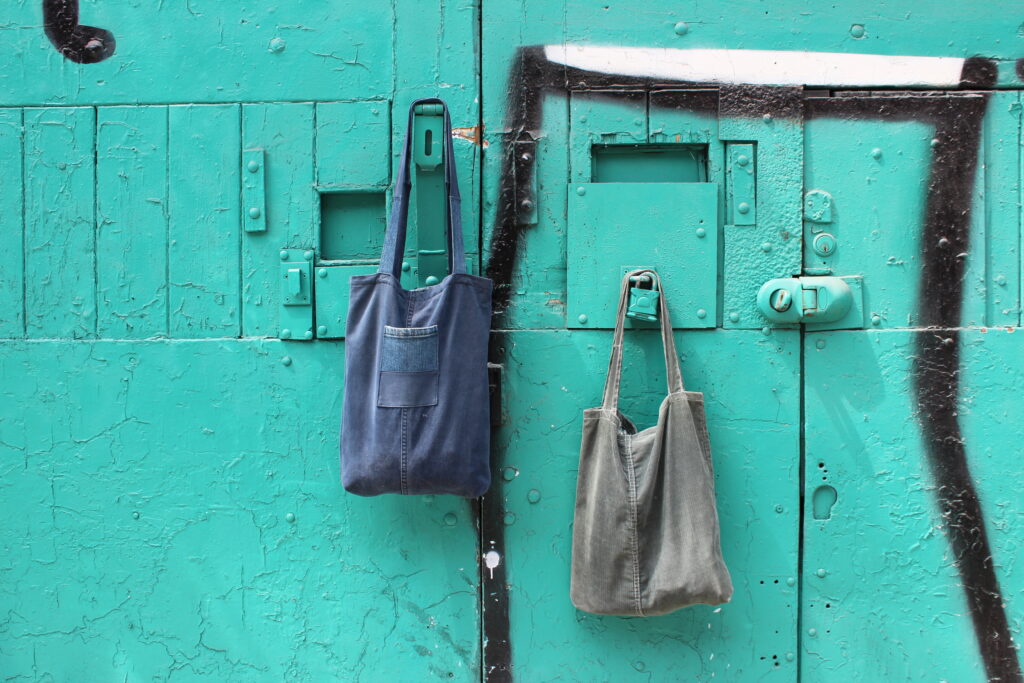 Overlocker love
I also use my Juki overlocker on all my projects as it not only looks much neater, but also prolongs the life of any textiles even further by making sure the seams don't unravel. It's a great tool to get creative with and I've made patchwork t-shirts from old scraps using the Juki overlocker, saving even more small pieces of fabric from the bin.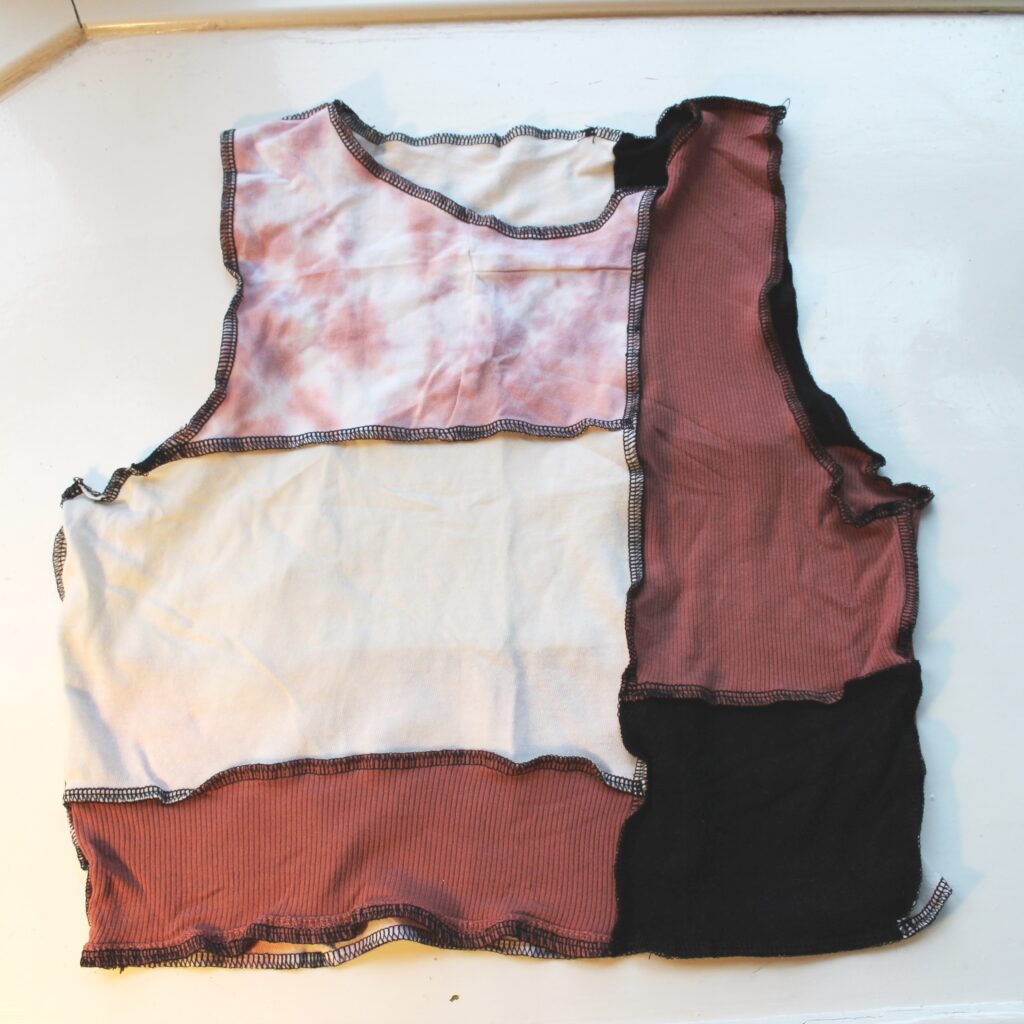 It's the little things
Another way I'm using Juki machines with @elban_sews is for alteration jobs. It's amazing what difference small changes will make to a garment, turning it from a forgotten piece at the back of your wardrobe into something you love to wear everyday. I'm always happy to do these little jobs because it means one less item wasted, and one less new item purchased. It's crazy how adjusting the length or fit of a pair of trousers or a dress will make you feel like you've bought a whole new item without visiting a single shop!
If you want to get in touch to chat more about upcycling, you can find me on Instagram @elban_sews or send an email over to [email protected]. I'd love to hear from you!