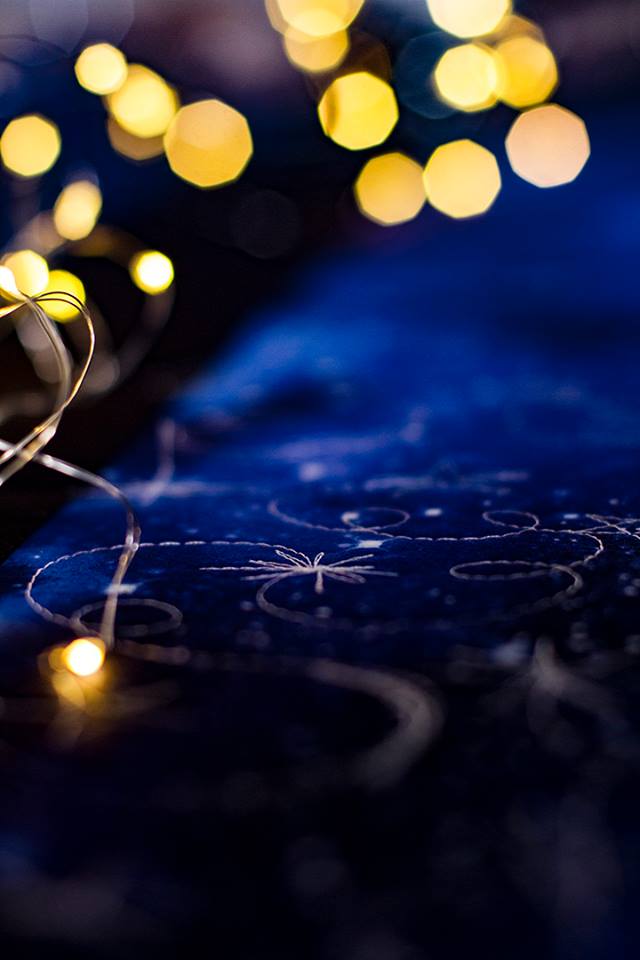 January is a time for new beginnings. Many quilters use January to get out and get on with our old projects and often to begin something new. Quilting is BIG. There are so many things to make and so many different ways of making them. The possibilities are endless. There are exciting projects, new fabrics and threads, a myriad of tools, gadgets, and awesome sewing and quilting machines. We could pursue quilting all our lives and never come to the end of it.
No matter what we have already accomplished there is always more to learn.
So reach for the stars! We'd like to begin 2019 with a post that offers some tips on how to go about learning something NEW.
Aim High but Take Small Steps.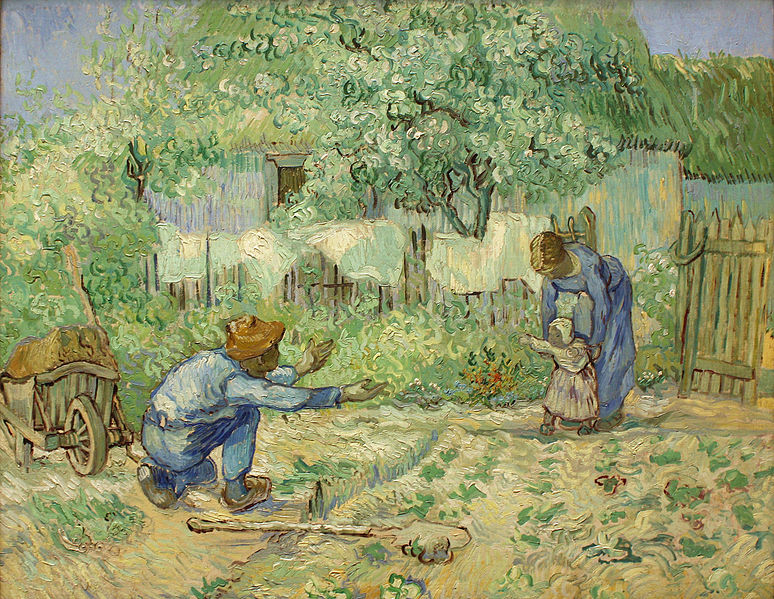 It seems contradictory advice. But we've all seen how it plays out in the toddlers in our lives. When they're tiny, our children and grandchildren want to be like us. They are literally and figuratively aiming high. But they get there, by taking baby steps. It's how we learn whether we're 7 months or 70 years.
Van Gogh put it beautifully, "We learn by a series of small steps brought together." When learning something new, it's easy to get overwhelmed and even discouraged. Once you've decided to tackle something new, the best way forward is to have courage and be kind. Let's start with having courage.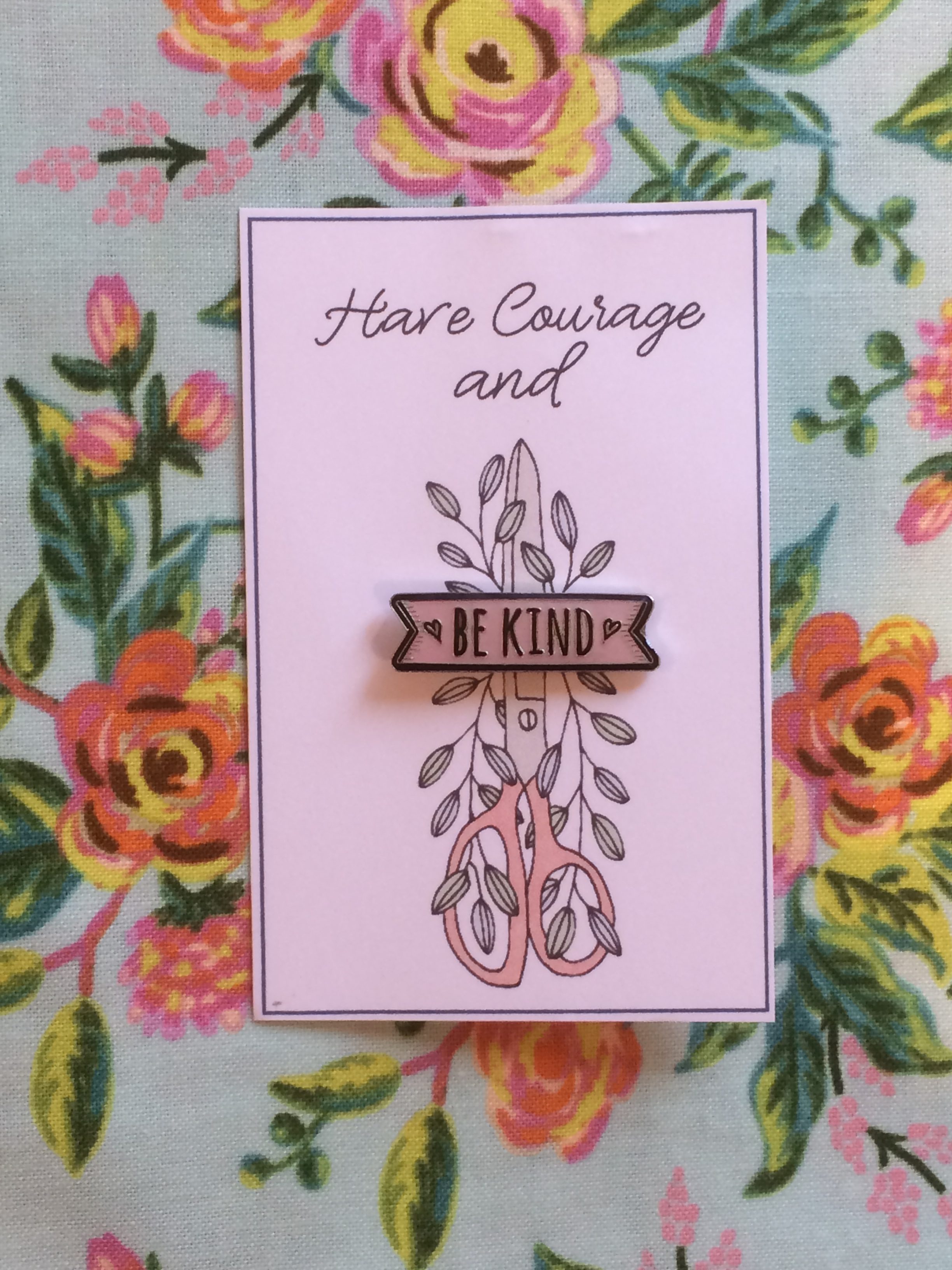 Have Courage
If you want to succeed, you must first, allow yourself to fail. Toddlers spend a lot of time falling down when they're learning to walk. If we want to learn something new, we're going to make mistakes. That takes courage. It's easy to be perfect if you never try anything new. As soon as you move out of your comfort zone, you're bound to fail. That's where the courage comes in. It takes a certain amount of courage to look foolish. It takes courage to be willing to make mistakes and learn from them.
Be Kind
Treat yourself like a work of art or a quilt in progress. Be kind to yourself. As you try new things, tell yourself, "nice try", "well done."  Be positive. Be patient. Treat yourself with the same kindness that you would treat someone else. Learning something new is hard work so give yourself permission to make mistakes and learn from them. Don't expect to run before you can walk. Choose small achievable projects. Be playful. Laugh. Keep your sessions short but have plenty of them. Choose a good time of day. Breathe. Listen to fun music. Stay hydrated. Take breaks.
Listen to the way you talk to yourself. If you're putting yourself down. Stop.  Say something kind instead. Create a habit of being encouraging, especially to yourself. As people, we are not finished. We are always changing and growing. It's never too late to learn something new. Don't say that you can't do something. Just say that you can't do it yet!
Compare yourself with who you were yesterday
Comparison is the thief of joy! Don't compare yourself with a famous quilter, someone perfect on Instagram or even a friend or tutor. Set small achievable personal goals for yourself.  Compare yourself with who you were yesterday. And today, try to be just a little bit better. If you get frustrated, take smaller steps.
Practice, Be Patient, Persevere
Much of what we need to improve our method is practice, patience and perseverance. Getting better at anything requires a certain amount of discipline. So, practice, be patient with yourself and persevere. Often learning is a one step forward two steps back dance. Don't give up. Don't bully yourself, either. Be kind. Keep trying. Give yourself the time you need to learn. Take little steps. Create good habits. Repetition is great for your brain. Keep it physical.  Repeating an action creates new neural pathways. If you practice again and again, over and over, you'll learn it by heart. Be the child. Keep it playful. If you're having fun, and saying kind words to yourself, then you're much more likely to keep trying.
Get Help
Sometimes we get stuck, when that happens, get help. We don't have to go it alone. We started Juki Club to give our customers ongoing support, education and inspiration. Besides the Juki Club website,  we have Juki Club Facebook and Instagram to give online support. You can message, email or ring Martha with questions or to arrange a personal demonstration or workshop. We also have Juki Club Shop Parties with free make and take projects as well as Juki Club Retreats. Online is great, but nothing beats face to face! See our up and coming Juki Club LIVE Events below. We're better together!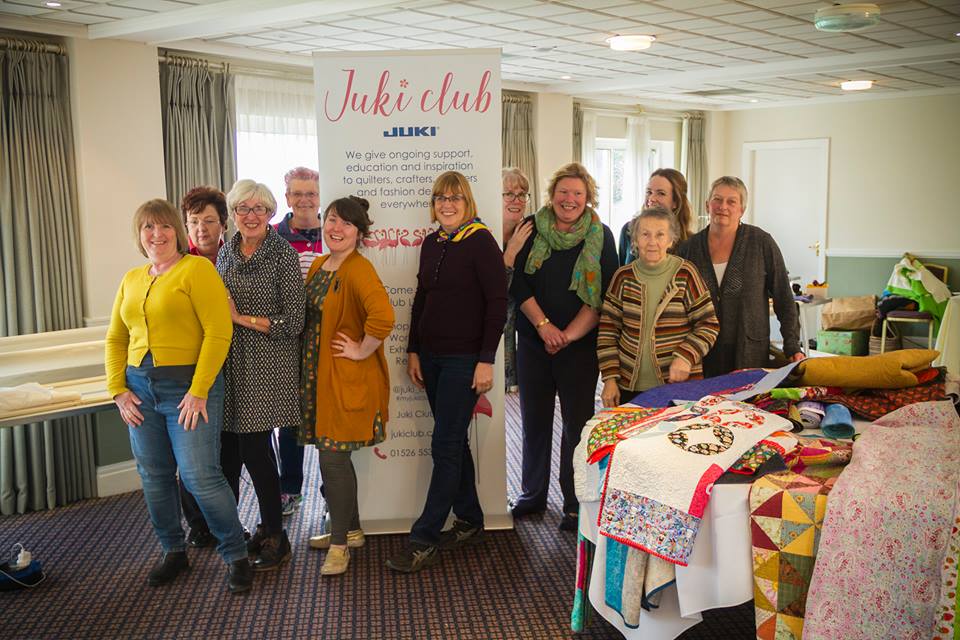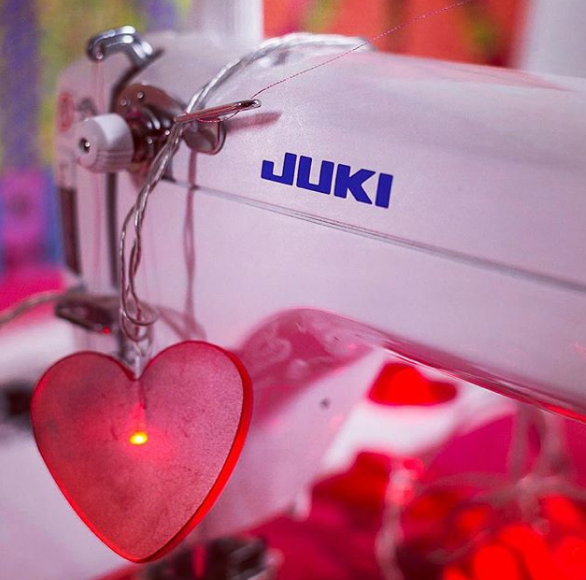 Juki Club Quilt your Heart Out Shop Party
Friday 1 February between 11:00 and 4:00 at Kay's Fabric Corner Shop in Lincoln
Come to Kay's Fabric Corner and try top of the line Juki sewing, quilting and overlocker machines. We'll have FREE Make & Take Heart projects to stitch with Oh sew pretty fabrics and threads.  Free motion quilt some Valentines with the Juki TL 2200 QVP Mini. Use the Juki MO2000 overlocker to roll hem a lovely scarf. Play with beautiful fabrics, threads and stitches on the Juki DX7. As always, you can grab coffee, tea and cakes next door at the Craftea Cafe.
We have some exciting news! Juki Machines are now available from Couling's Sewing Shop in Lincoln!
Juki Club Valentine Shop Party
Friday 8 February between 10:00 and 4:00 at The Craft Outlet at Springfields in Spalding
Visit the spacious and friendly Craft Outlet shop for our Juki Club Valentine Shop Party. We'll have Juki sewing, quilting and overlocker machines for you to try and buy.  All are invited to stitch some FREE Make &  Take Valentine projects with gorgeous fabrics and lovely threads. The Juki Club team and Craft Outlet staff will be on hand to demonstrate the machines and answer any questions. Come join the party and spread the LOVE!
The Craft Outlet always has lovely coffee tea and cakes!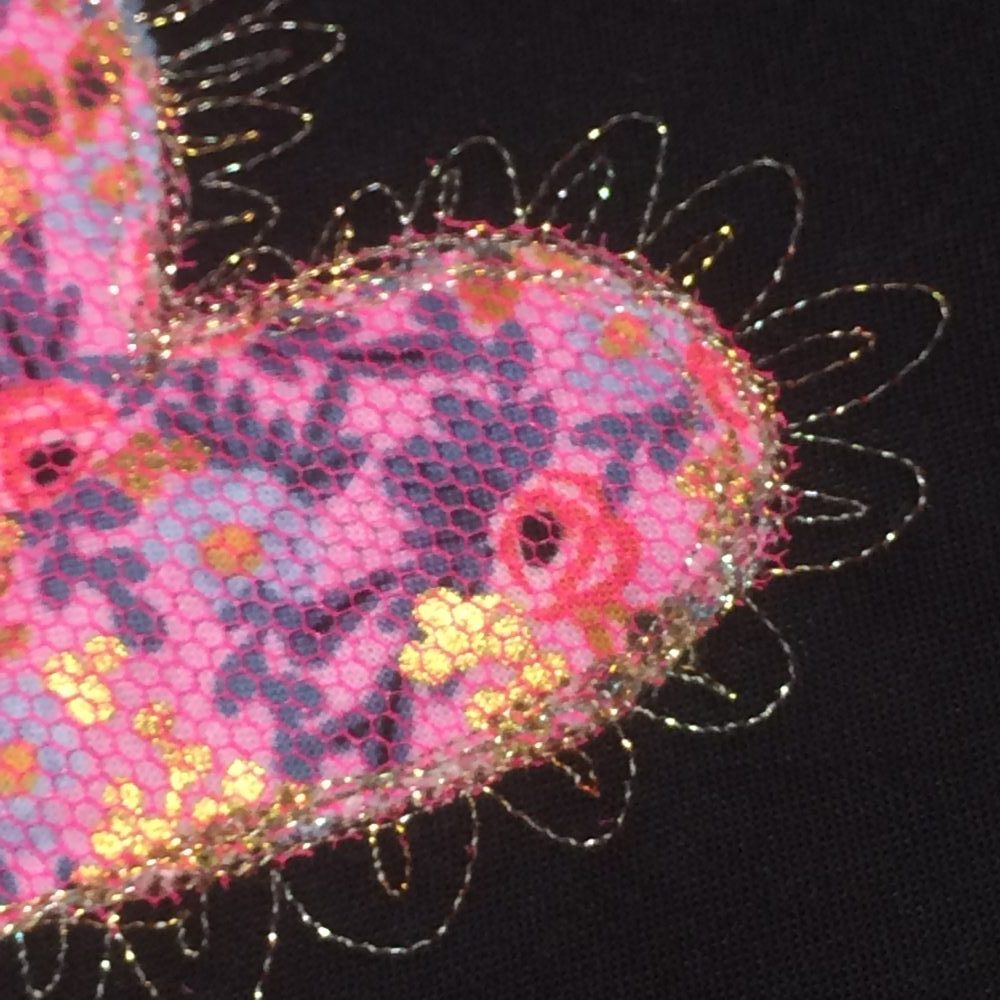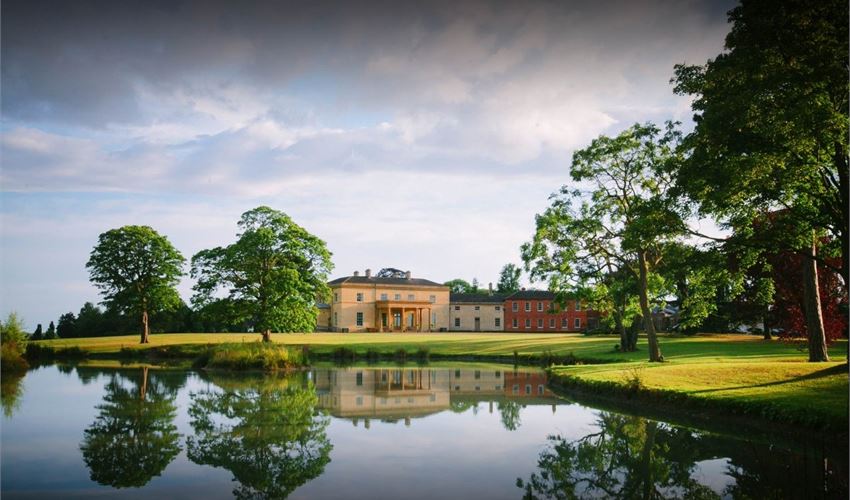 Juki Club Machine Quilting Retreat
Monday 1 April to Thursday 4 April at Stubton Hall near Newark
A 4 Day Quilting Retreat in an idyllic country setting.  Stubton Hall is a beautifully restored country house near Newark, conveniently located just off the A1.  Follow the link and be sure to check out the bedrooms. Stubton Hall provides a traditional yet contemporary setting for our 4 day mid week Machine Quilting Retreat. Jane Austen fans will find it very Pemberley! And expect Mr. Darcy to rise dripping from the lake.
Arrive anytime after 3:00 on Monday to settle in the amazing rooms with super comfy beds, luxurious bathrooms, wifi and lovely views over the grounds.We'll be quilting in the light filled conservatory.  Tuesday and Wednesday are complete quilting days with Thursday morning as a wind up time with departure just before lunch. Phone or email Martha to book your place or find out more.  01526 553366 [email protected] 4 days luxury accommodation, meals and tuition £574.95