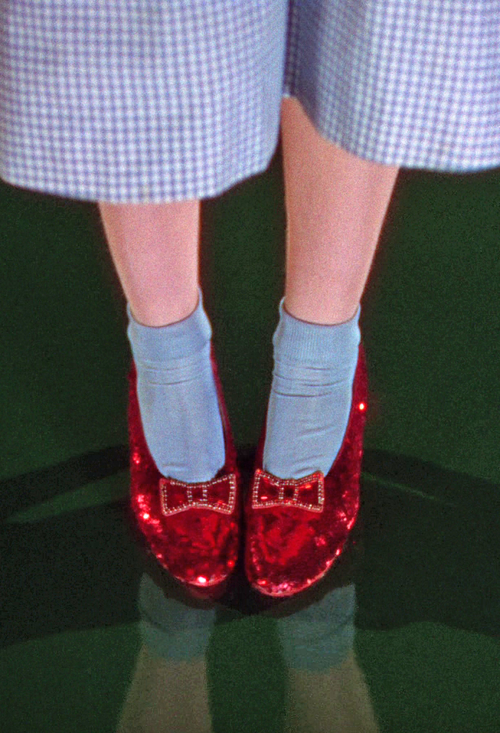 There's no place like home! And while all the rain is keeping us out of our gardens, it might be fun to tackle some sewing machine maintenance to keep our sewing machines in good running order.
Let's begin with some general sewing machine maintenance that applies to most machines. There are two equal and opposite errors. One is never to clean, oil or change the needle on your machine. The other is to be too rough or to go too far. There is basic maintenance that we can do at home. Then there is the machine servicing that can only be done by a qualified mechanic. It is good to know when to stop. It's best to leave the complicated adjustments to the experts.
Follow our tips to avoid these errors and your sewing machine will love you for it. Basic home maintenance for your sewing machine requires 3 steps: cleaning, oiling and changing the needle.
Tools for sewing machine maintenance
microfiber cloth and water
craft pipe cleaner
sewing machine oil
small brush that came with the machine
eyebrow tweezers with a LED light (a fun extra)
T-shaped screw driver
new sewing machine needles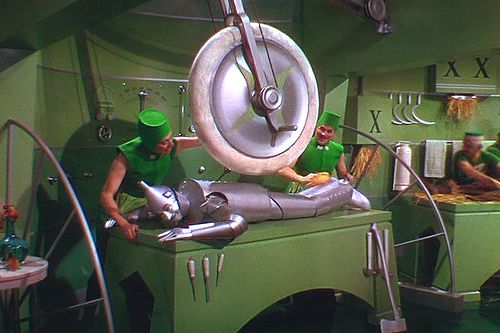 Cleaning your Machine
Let's start with cleaning your machine. Cleaning the outside of your machine is simple. First turn off the power, then remove the needle and the presser foot. This will allow you to get to the necessary spaces without getting pricked.
Cleaning the outside
Use a slightly damp microfiber cloth. For tough stains you could add a small amount of detergent. Do not use harsh chemicals or solvents.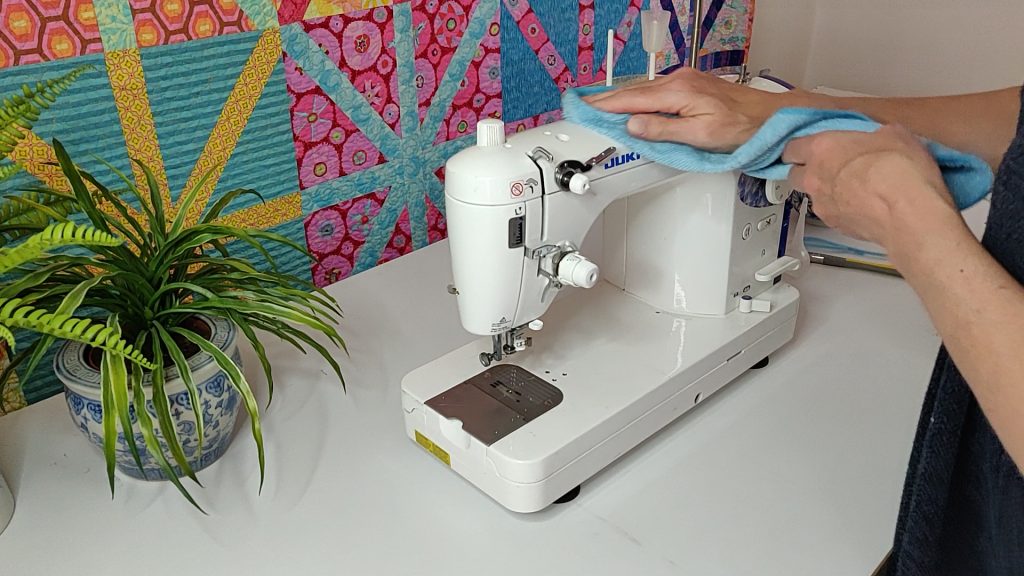 A simple craft pipe cleaner is brilliant for getting into all those hard to reach places.
Be very careful when cleaning any of the moving parts. Go gently and take special care not to bend any of the wires especially near the tension discs.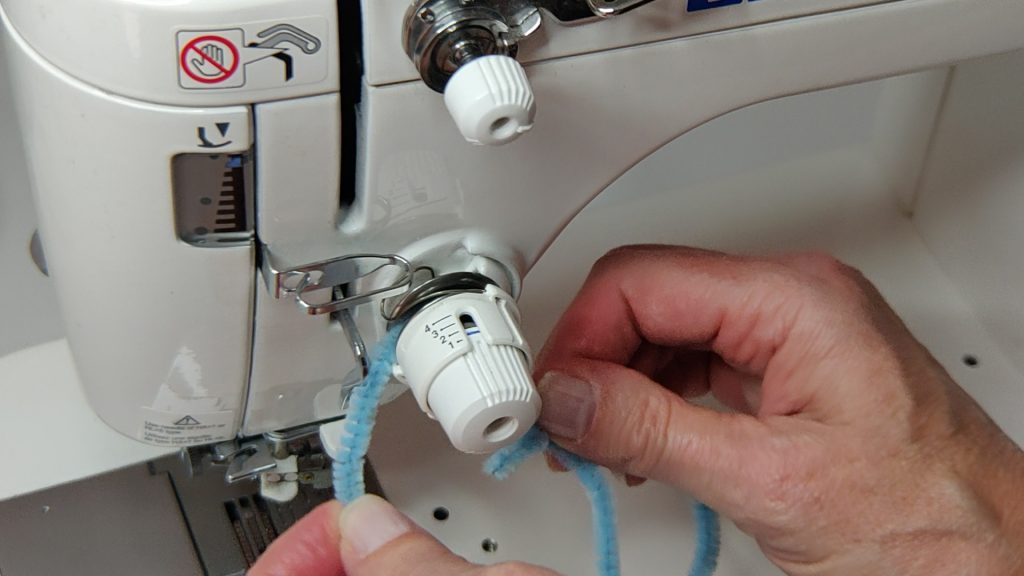 Cleaning the inside
Cleaning the inside of your machine is very important. Sewing machines can get full of lint and thread and this fluff can interfere with the smooth running of the machine.
Removing the needle plate
To clean the inside of your machine, you'll need to remove the needle plate. Each machine is different. Your sewing machine manual will have a page on sewing machine maintenance which gives step by step instructions on how to remove the needle plate. You can also google the directions online. In future posts we will share detailed home maintenance advice for each of our most popular Juki machines. But this post will show basic instructions for most machines.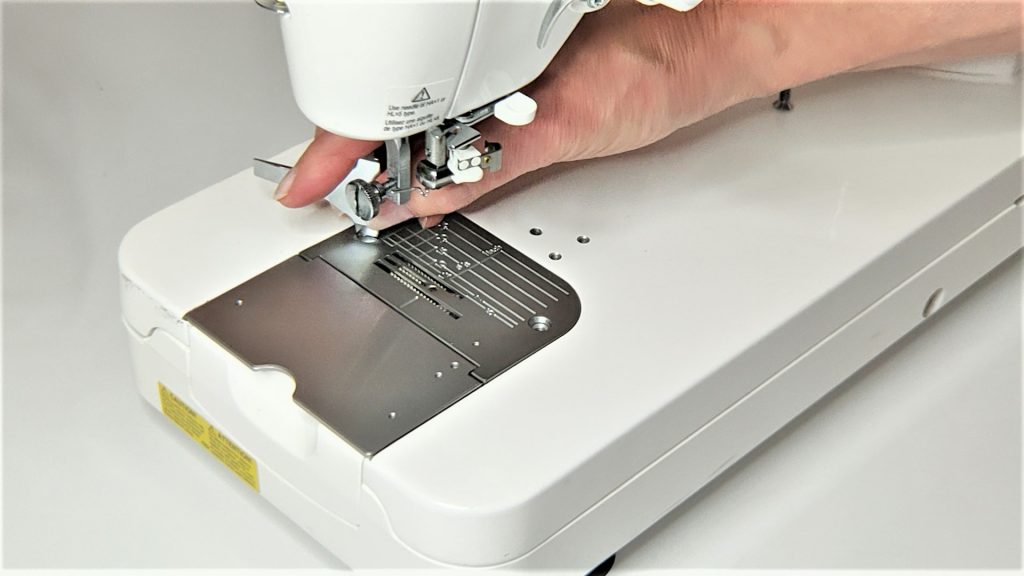 Remove the screws from the needle plate. I use the T-shape screw driver to loosen the screws and then finish by twirling them with my finger. These are special bevelled screws and are not easily replaced. Put them in a safe place and don't loose them.
Under the needle plate Removing the needle plate gives you access to the bobbin area of the machine. Gently brush the lint and fluff. Many machines come with a small brush in the accessories bag but I prefer using a small paint brush or cosmetic brush. You can use tweezers to gently grab any stray threads. I have eyebrow tweezers with a little light that helps me to see inside the machine.
NEVER use canned air. This pushes the dirt and lint farther into the inside of the machine where it can do more damage. Just get what you can see with a pipe cleaner and brush.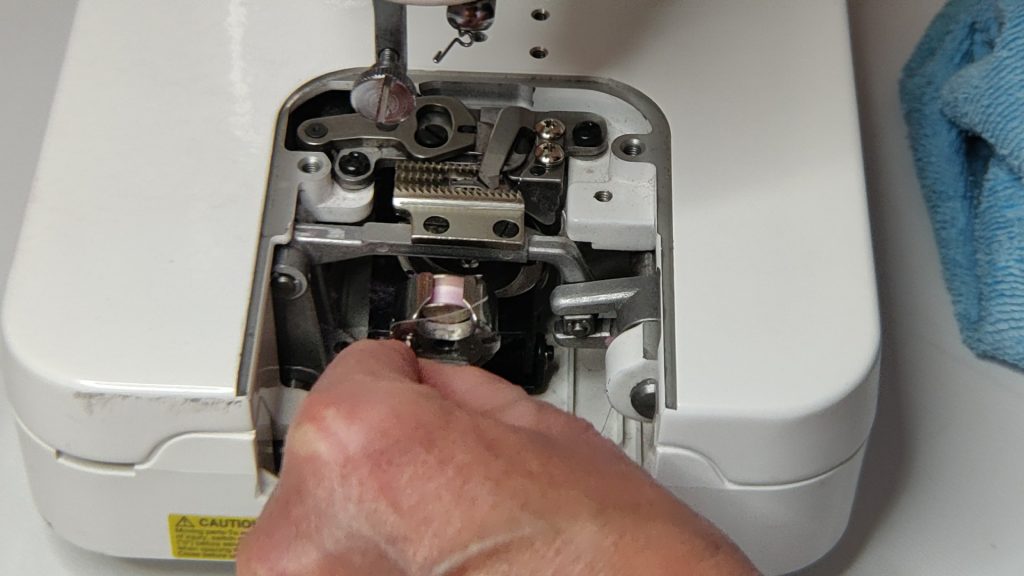 Cleaning the bobbin area
Be sure to take out the bobbin case and clean inside that area. It's a favourite hiding place for thread and fluff. As a final step, Garry from Franklins recommends putting a small amount sewing machine oil on a piece of kitchen roll and gently wiping the inside of your machine. The oil acts as a magnet for any remaining dust or fluff and the tiny swipe of oil keeps all the moving parts happy.
I'm going to state the obvious here, sewing machines have lots of moving parts, and most of us have no idea what they do! Be gentle when cleaning. Simple mechanical machines like the Juki TL QVP Mini straight stitch are more robust. But newer computerised machines such as the Juki DX7 and NX7 have sensitive parts like sensors that can be damaged by rough cleaning. So be gentle. Take your time. If in doubt, stop and get advice online, from the manual or a knowledgeable friend.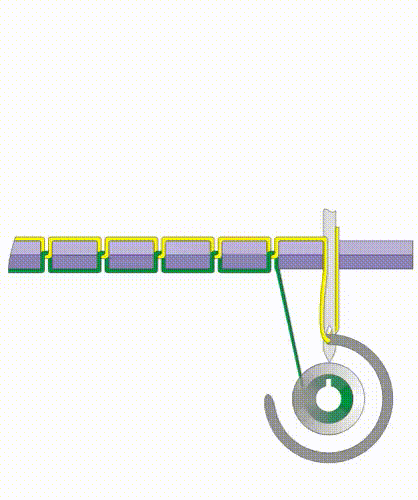 Make a point of getting your machine serviced regularly. Machine technicians can get to all the places that we can't access and give your machine a thorough clean. Once your machine is nice and clean we can move on to oiling.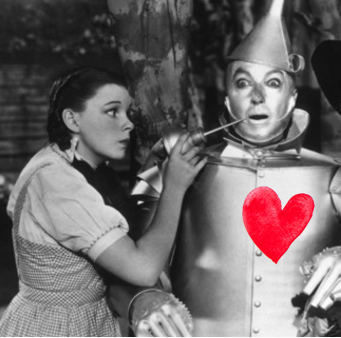 Oiling your sewing machine
Some machines need regular oiling and some do not. If you're wondering whether to oil or not to oil, read your manual. If you've lost your paper copy you can usually find an online version. As a rule of thumb, non-computerised mechanical machines DO require oiling. The Juki straight stitch machines in the TL series DO need regular oiling.
Most computerised machines do NOT need oiling, these machines are self lubricating. The Juki DX series and the new Juki NX Kirei fall into this category. They are self lubricating. They have been sorted at the factory and any additional oiling or lubrication can be taken care of by a shop mechanic when you take it in for its regular check up.
Juki machines come with a plastic container of sewing machine oil. You can also purchase this clear sewing machine oil from sewing machine shops or online. Your manual will show you exactly where to oil your machine.
Changing the needle
Changing your needle is one of the most important ways you can keep your machine performing well. With normal use, needles get dull, bent and damaged. They should be changed every 8 hours or at the start of every new project. I make a point to change my needle each time that I clean my machine.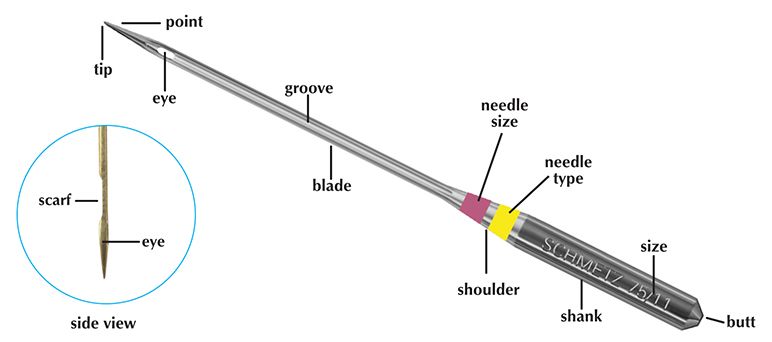 Once again, your manual will show you how to change the needle on your machine. Usually the flat side of the needle faces away from you. This is true for the HZL DX series and the Juki NX7. But on the Juki semi industrial TL straight stitch machines, the flat side of the needle faces towards the right. Refer to the manual. When you change the needle make sure that the needle is pushed all the way up and that the screw is tight enough to hold the needle secure.
Be sure that you are using the right needle for the job. There are different types of needles. And each type of needle has different sizes. The needle type has to do with the the fabric you are using while the needle size usually corresponds to the thread weight. Consider the fabric that you are stitching and get the appropriate needle.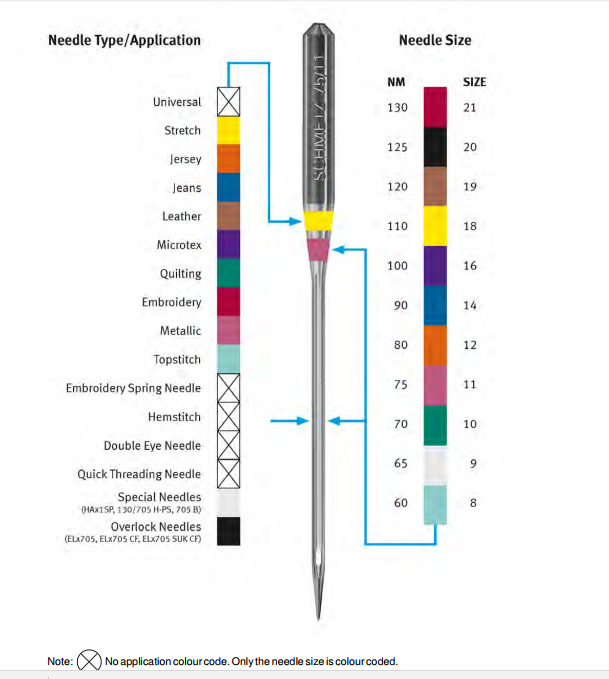 Next think about the thread, If you are using a fine thin thread you can use a needle with a small eye. If you are using a thicker thread you will need a needle with a bigger eye. Bear in mind that the higher the thread weight, the thinner the thread. If you are shredding your thread, it is likely that you are using a needle with too small of an eye.
Needle types and sizes
Using the right type of needle makes all the difference. The Schmetz graph below shows all the different needle types and gives you an idea of the fabrics that they work well with.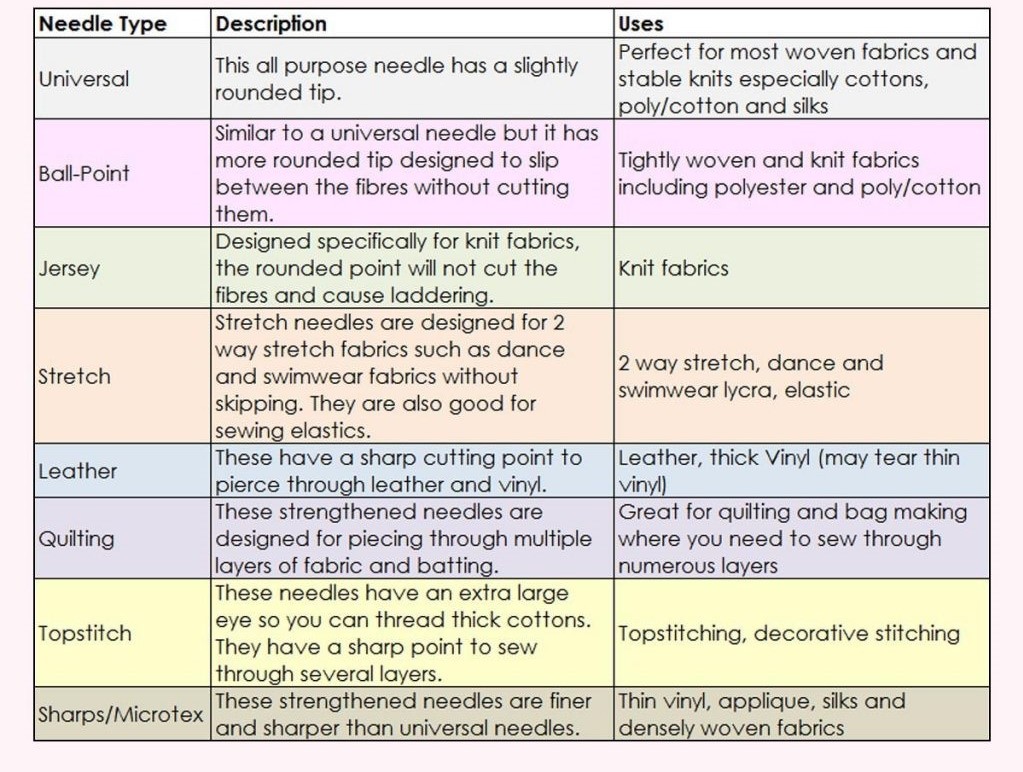 The following video clip shows how easy it is to perform basic sewing machine maintenance on the Juki TL 2200 QVP Mini straight stitch sewing machine. See how we clean, oil and change the needle on my favourite quilting machine.