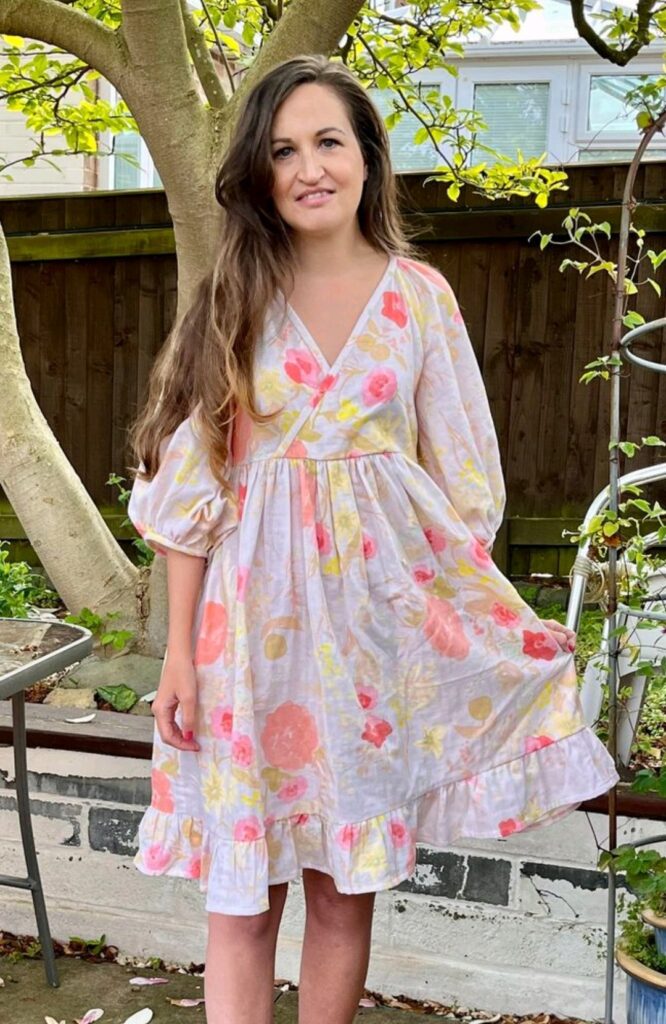 Marie Lawlor shares about her make of the ever-so-popular McCalls 7969 dress. Happily, a favourite fabric finally found the perfect pattern.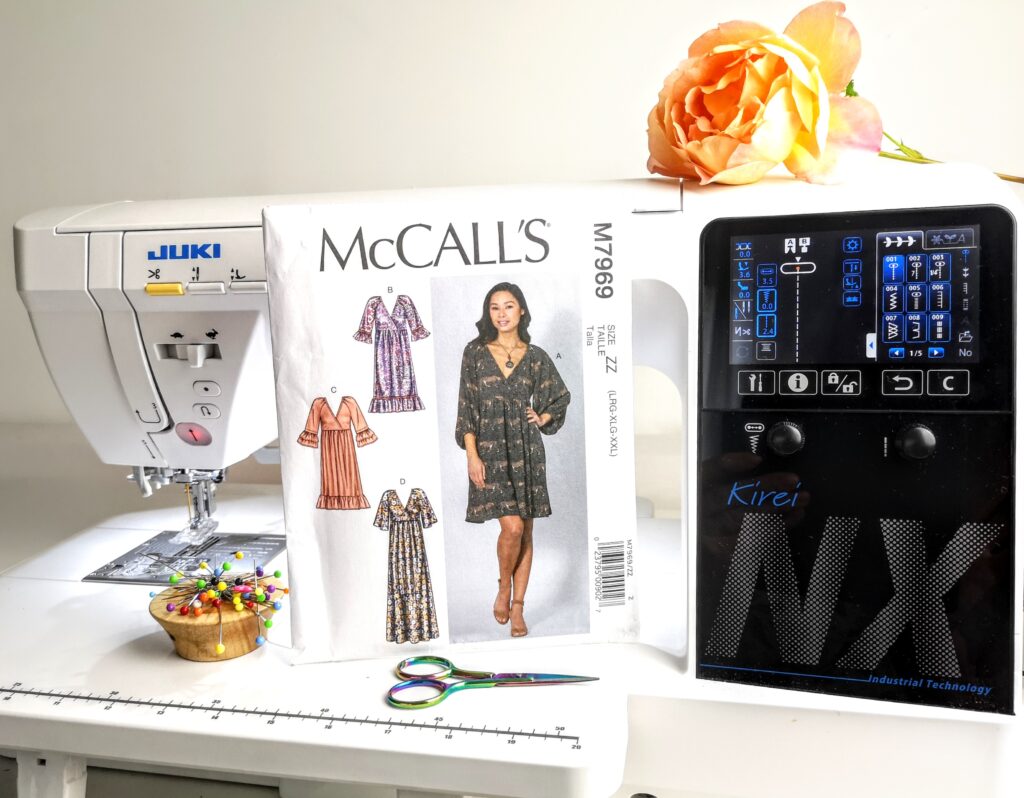 The Pattern
This McCalls pattern has been a sewing community cult favourite for over 2 years now, and I can finally understand why! I will admit, that when I first saw it, M7969 wasn't a pattern that caught my eye as I have always been wary of this oversized look on my petite frame.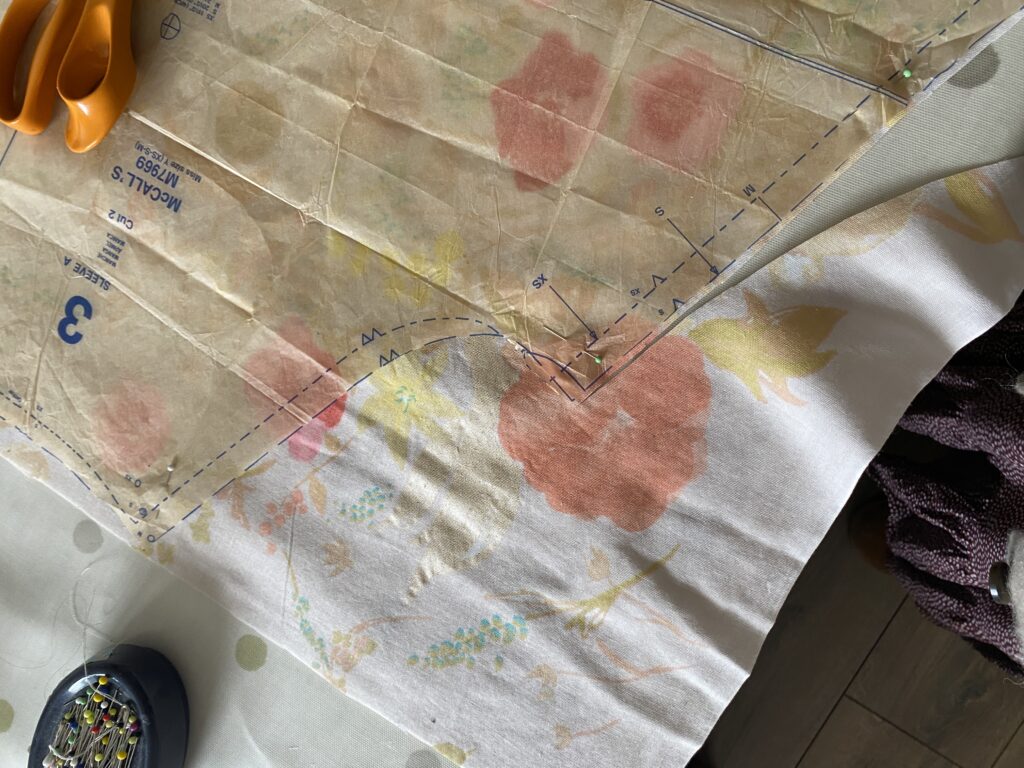 The Fabric
After rearranging my fabric stash, I decided that this Nani Iro double gauze could not be left on the shelf for another year. This had to be sewn and worn this summer! The problem I had was deciding which pattern to use for one of my favourite fabrics; this was high stakes decision making!
Now that I have more experience with dressmaking, I have noticed that the delicate art of deciding fabric and pattern pairing is getting easier. There are more successes, and fewer expensive mistakes. Sometimes when choose a fabric, I automatically know where it is destined. Other times I have to wait for the right moment for inspiration to strike.
Finding Inspiration
I find searching the hashtag of the pattern one way to get ideas of how a pattern will look in different fabrics and body shapes.  For this project, I also looked at the Nani Iro hashtag to gauge what the original designers intentions for the fabric looked like. This bought up lots of oversized garments, with large sleeves and gathers. This gave me an appreciation that this fabric looks best when sewn in this relaxed style
Australian blogger Janice @janice.makes made the lovely linen version below on her Juki DX7. You can read her post here.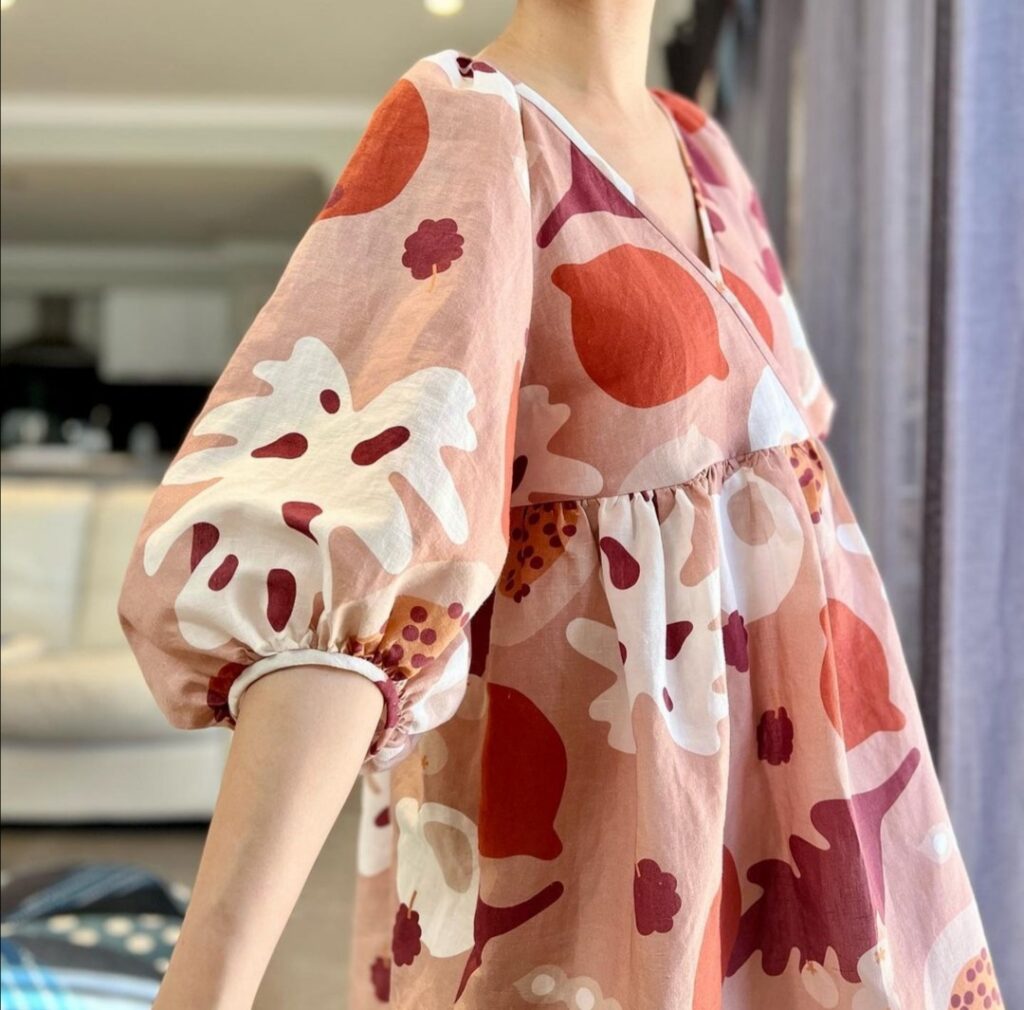 Measuring Up
As with all of the McCalls branded patterns, M7969 comes with an extraordinary amount of ease; in my opinion, excessive to the design ease. My measurements meant that I would need to cut a large. But looking at and measuring the pattern pieces, I felt this was excessive. I cut a small and this turned out to be a great fit all round. Enough ease to get on and off over my head in the absence of closures such as zippers and buttons; small enough to sit properly on my shoulders and most importantly; no gape on the wrap neckline.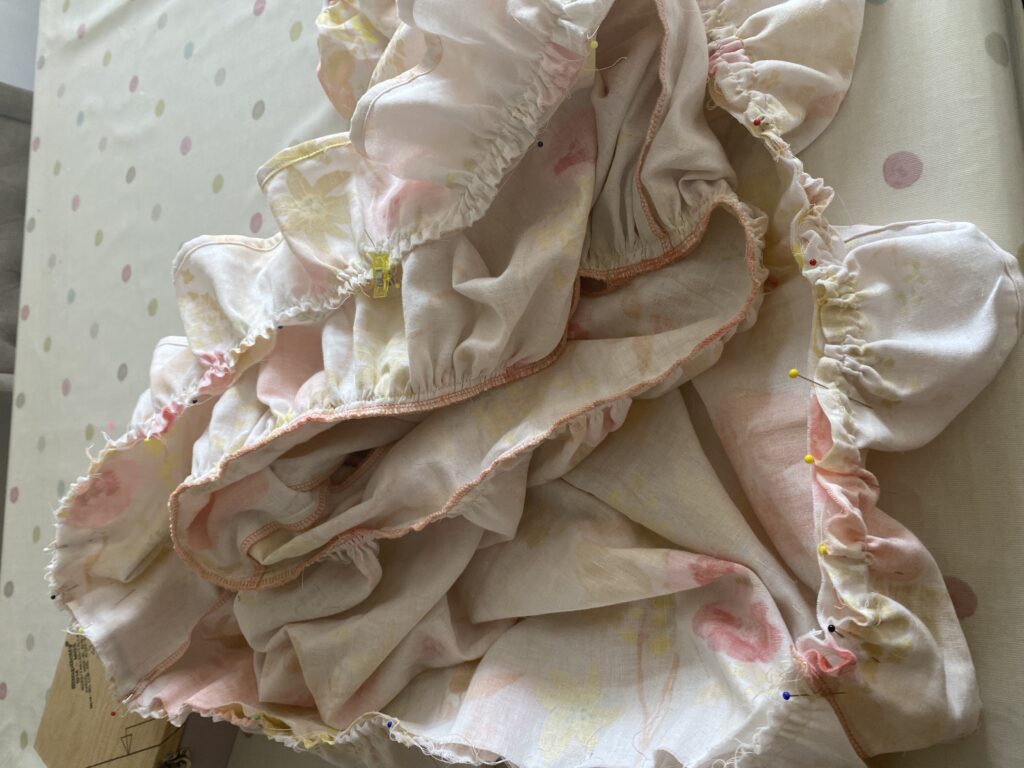 This fabric was very narrow at 110cm wide. Yet I managed to squeeze the small size in view A put of 3m of fabric. The extra ruffle at the bottom needed to be cut on the cross grain. But, happily, this doesn't effect the drape of the garment at all.
Techniques
In terms of construction, it is fairly straightforward, and would make a nice project for an advanced beginner in order to introduce techniques such as gathers, bias bound necklines and stitching in the ditch.
The only additional recommendation I would make in terms of the construction, is for step 1 to be to staystich that neckline!! Regardless of what I make, this is always a part of my pre construction preparation. This is especially important when the neckline is cut on the bias and screaming to be stretched out. You will thank yourself later when your neckline isn't gaping!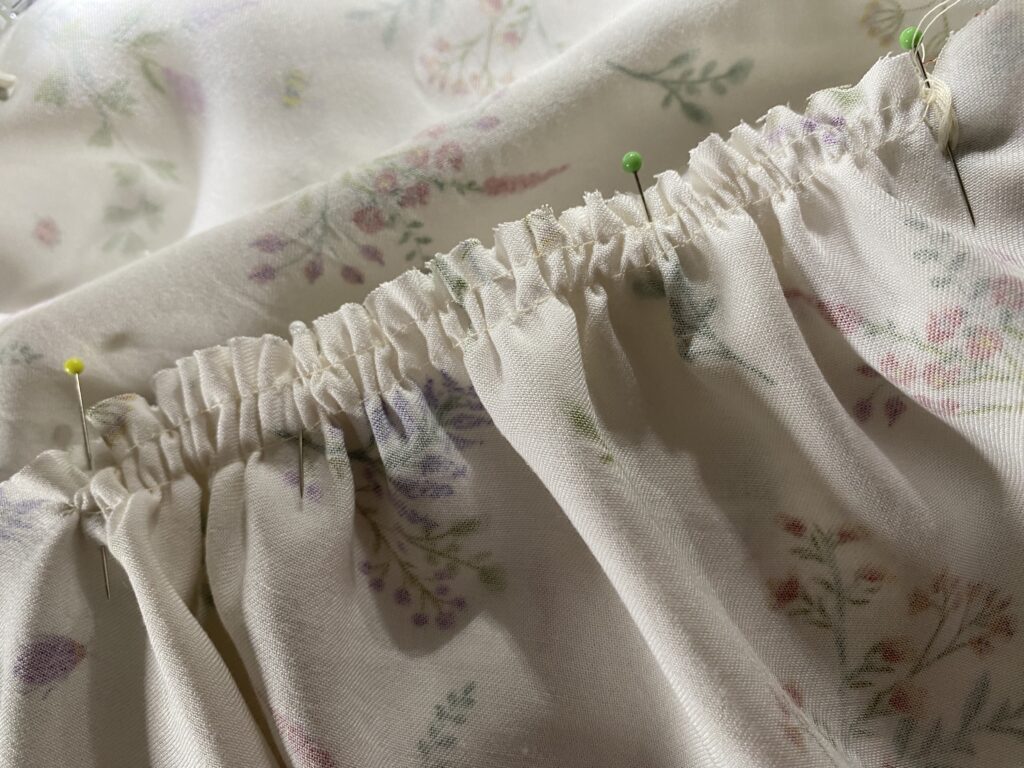 One of the features that makes this dress stand out, are the gathers. There are many ways to approach gathering, but my preferred method is to sew two parallel lines of stitching, (approx 3.5mm in length) at 1/4" and 3/4" from the raw edge, based on a 5/8" stitch line.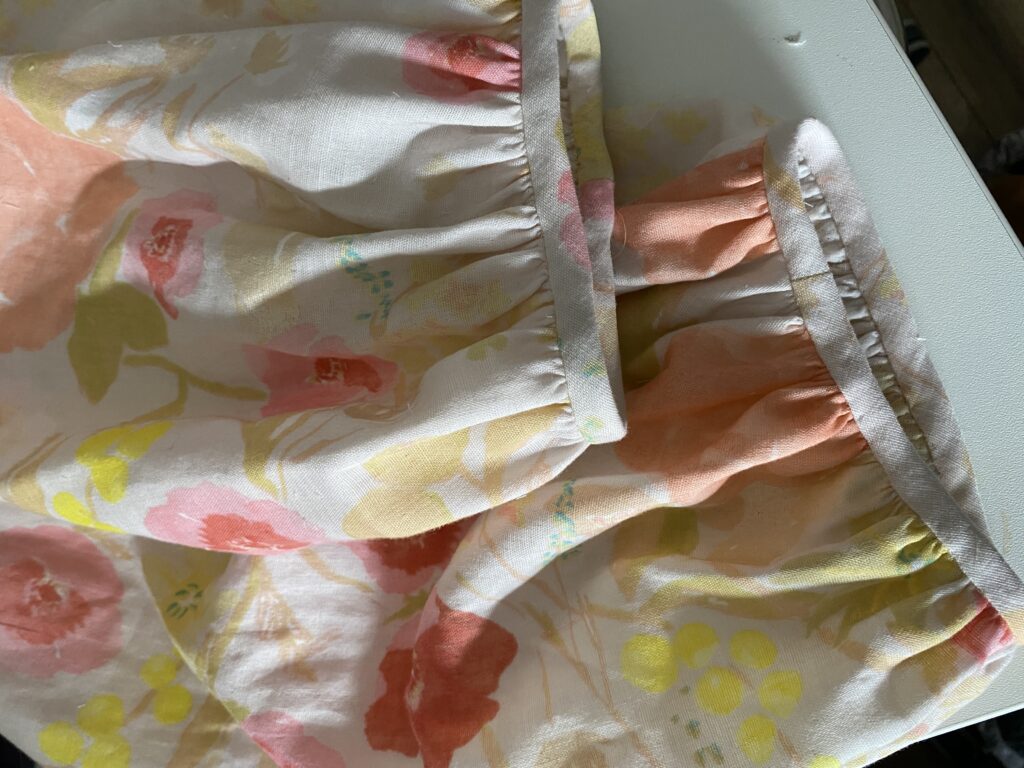 I always sew with the gathers on the top layer so there is the option to redistribute things as I sew. This is a time that I engage the built in walking foot on my Juki NX7 sewing machine. This eases the top layer through the presser foot by gently stroking the top fabric in time with the feed dogs below. This has really helped to prevent unsightly tucks in the gathers and really helps to keep the distribution the way you intended.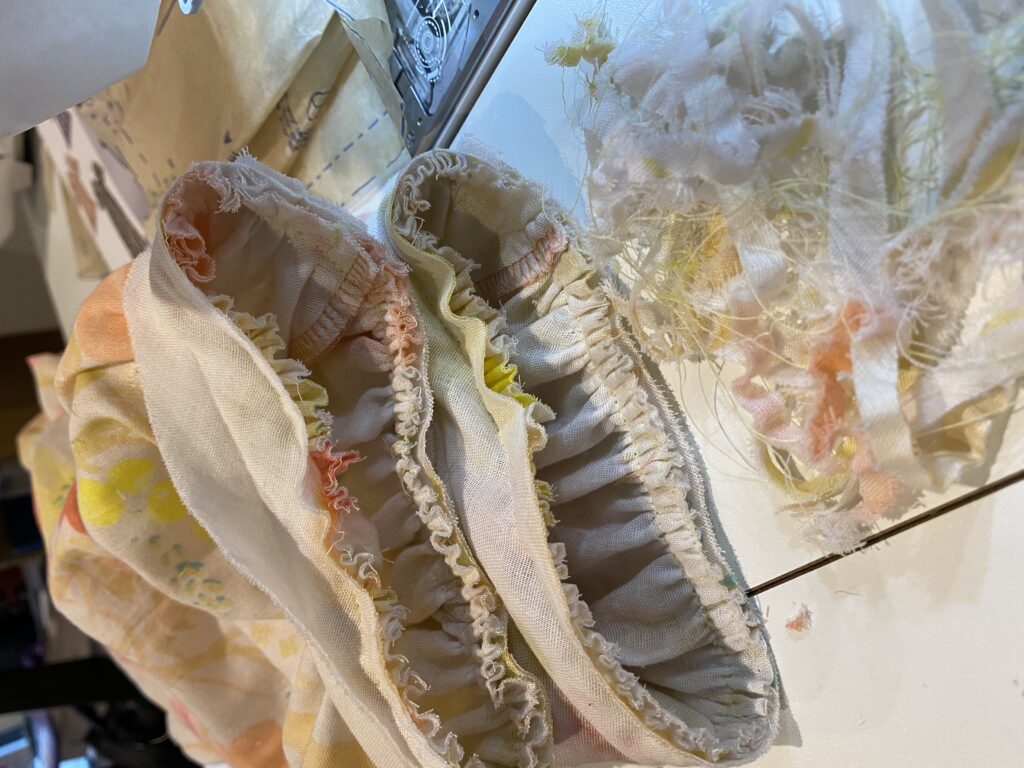 The Dress McCalls 7969
Considering how long it has taken me to sew this pattern, it has turned out to be one of my favourite dresses I have ever made. I am so glad that I waited for the right inspiration before cutting my precious fabric.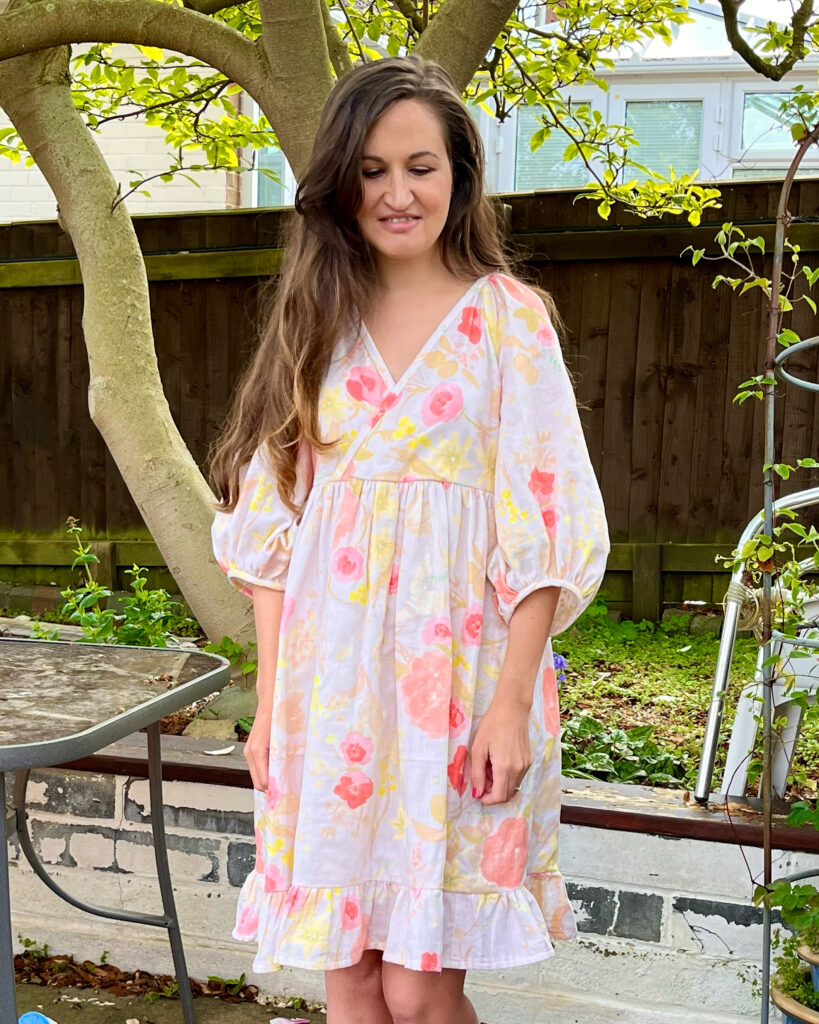 Below are some other versions of the McCalls 7969 dress. Renee @lowlandoriginals, another Juki lover, made this lovely patchwork version and Anja @anjasews stitched an understated classic in blue and cream. Amazing how the same pattern can create so many different looks.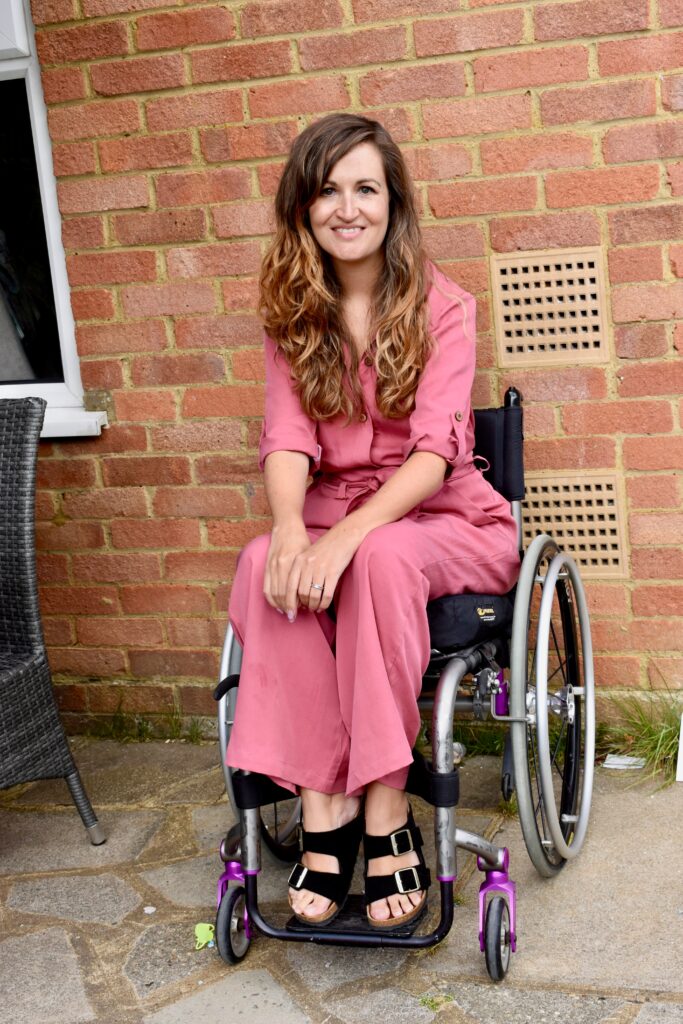 Marie is predominantly a garment sewer making sustainable choices. Having a disability often requires her to work differently in order to make the most of her sewing time. Marie works with Juki Club as a Juki Ambassador to help us make sewing more Accessible. You can follow her sewing on Instagram @marie_stitchedup and at marie-stitchedup.com. Marie lives in Bedfordshire with her husband, and two children along with Woody, the Cocker Spaniel, who often makes cameo appearances in her feed.