Ming Jung, pronounced @meankey is a Korean textile artist who specialises in portraits. What's unusual about Mingi is that he uses a sewing machine needle and thread to draw with. He uses an amazing and versatile free motion quilting technique to draw portraits. Mingi can create portraits by moving the fabric. He can create portraits by moving the sewing machine needle, using a long arm or a sewing machine on a quilting frame. Mingi can also draw with a stylus on the computer ipad screen, to get the long arm to digitally reproduce it. He draws a crowd too, at all the Shows, but this month we were able to see Mingi draw outside of a Show setting.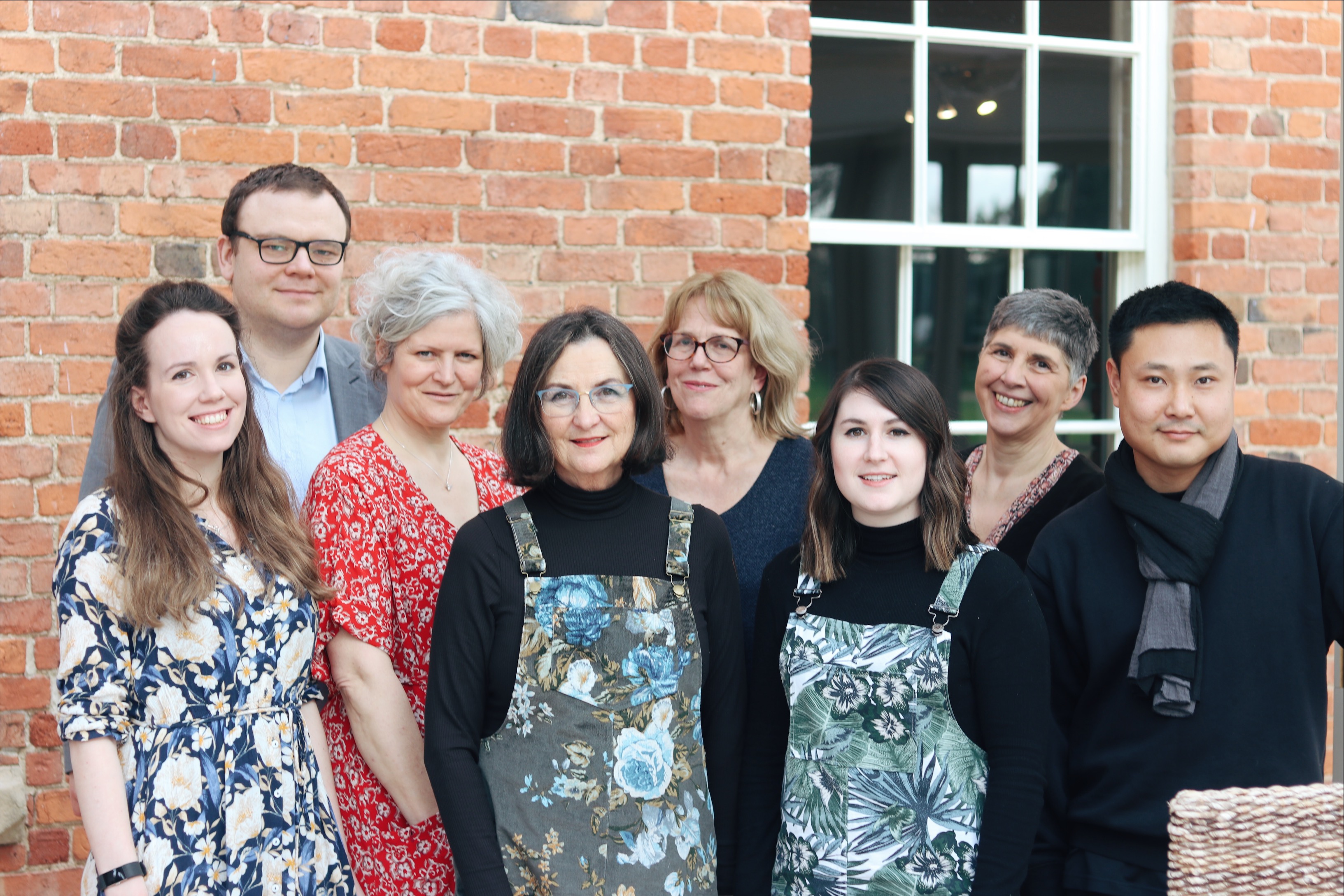 Mingi at our Juki Club meet up
Earlier this month, Mingi came to a special Juki Club event that was a meet up of various Juki Club collaborators at the beautiful Stubton Hall Hotel. We had Jen Hogg, Janet Poole and Merecedes Ferrari-Plumridge from the Great British Sewing Bee. Emily Inman, a fashion and lifestyle blogger who sews in her spare time, came to take photos and film clips. New mum Emily Hawkins, is a long arm free motion quilter and thread artist. Suzie Bentley teaches sewing classes and runs an online sewing shop called @lovesuzie. The goal was to meet up and work on our own projects during the day. We were hoping to inspire each other and see ways that our areas of expertise could overlap.
Mingi had been touring Europe and was able to fit in time to be with us here in the UK. Stubton Hall is a stately Country Home that has been beautifully restored as a wedding venue. We use it for our mid-week Juki Club Retreats. Mingi was inspired by one of the portraits on the wall.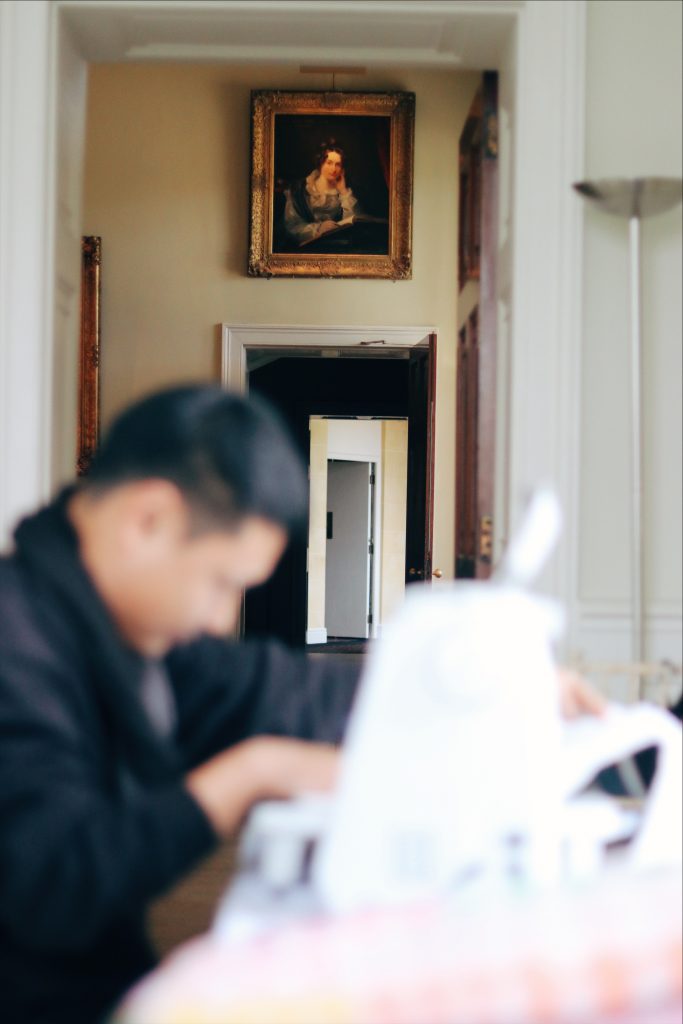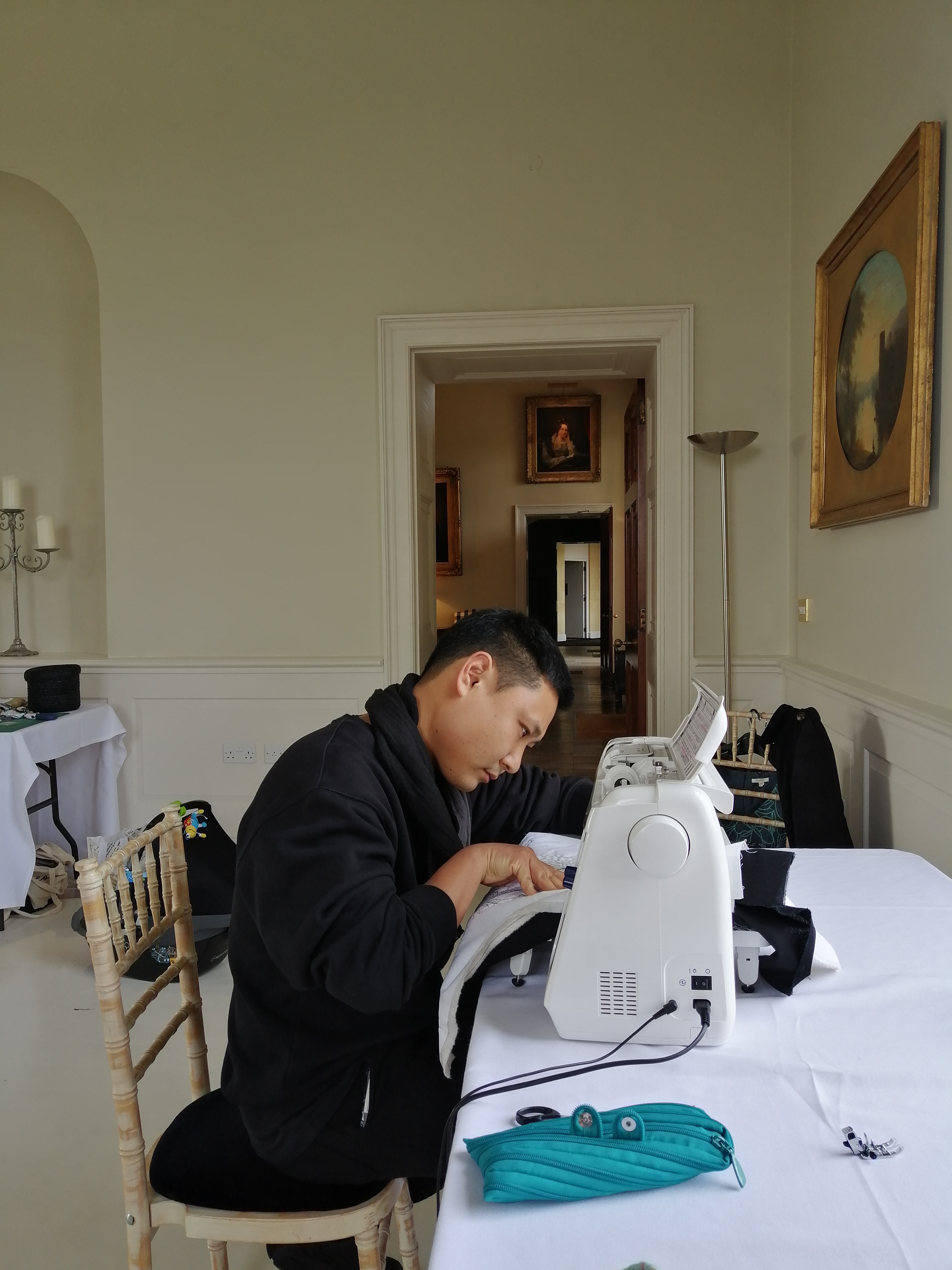 I've seen Mingi draw portraits from live subjects many times, but doing a thread painting of a portrait was something new. It was facinating to see the thread painting evolve away from the crowds in the quiet of the lovely Georgian home. It was just amazing to see how Mingi created light and shade and to watch this portrait come to life under the sewing machine needle.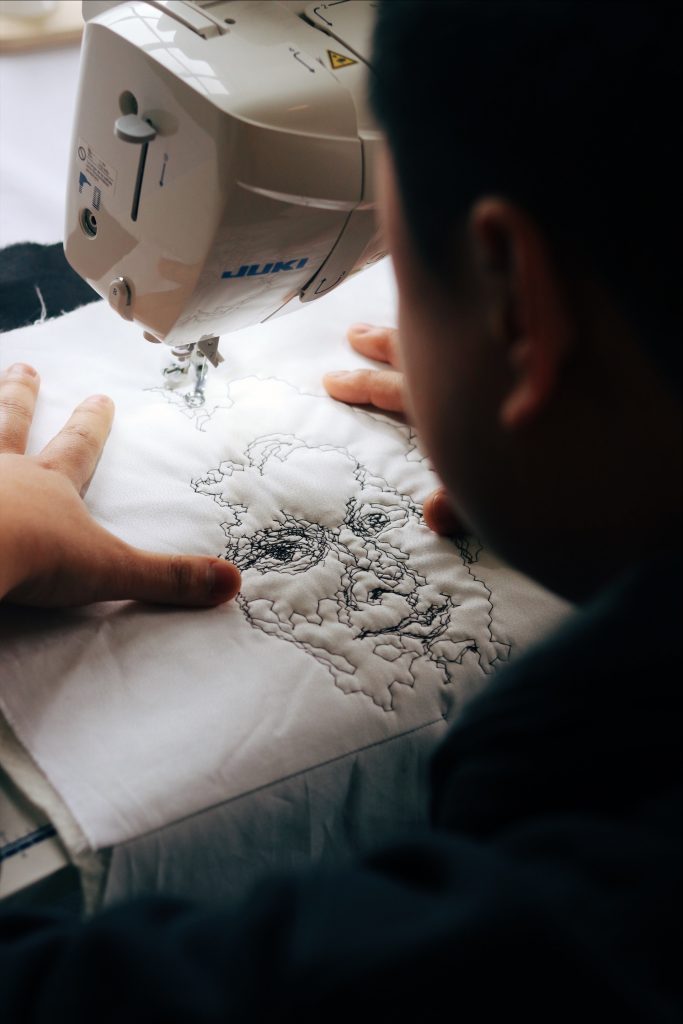 Mingi at the Craft Outlet in Spalding
The following day Mingi came to the Craft Outlet at Springfields in Spalding. It's a popular destination for quilters and crafters. Mingi was drawing portraits of the people in the crowd. He does quick sketches and also more detailed portraits. Many people in the crowd had never seen anything like it before. They were just mesmerized.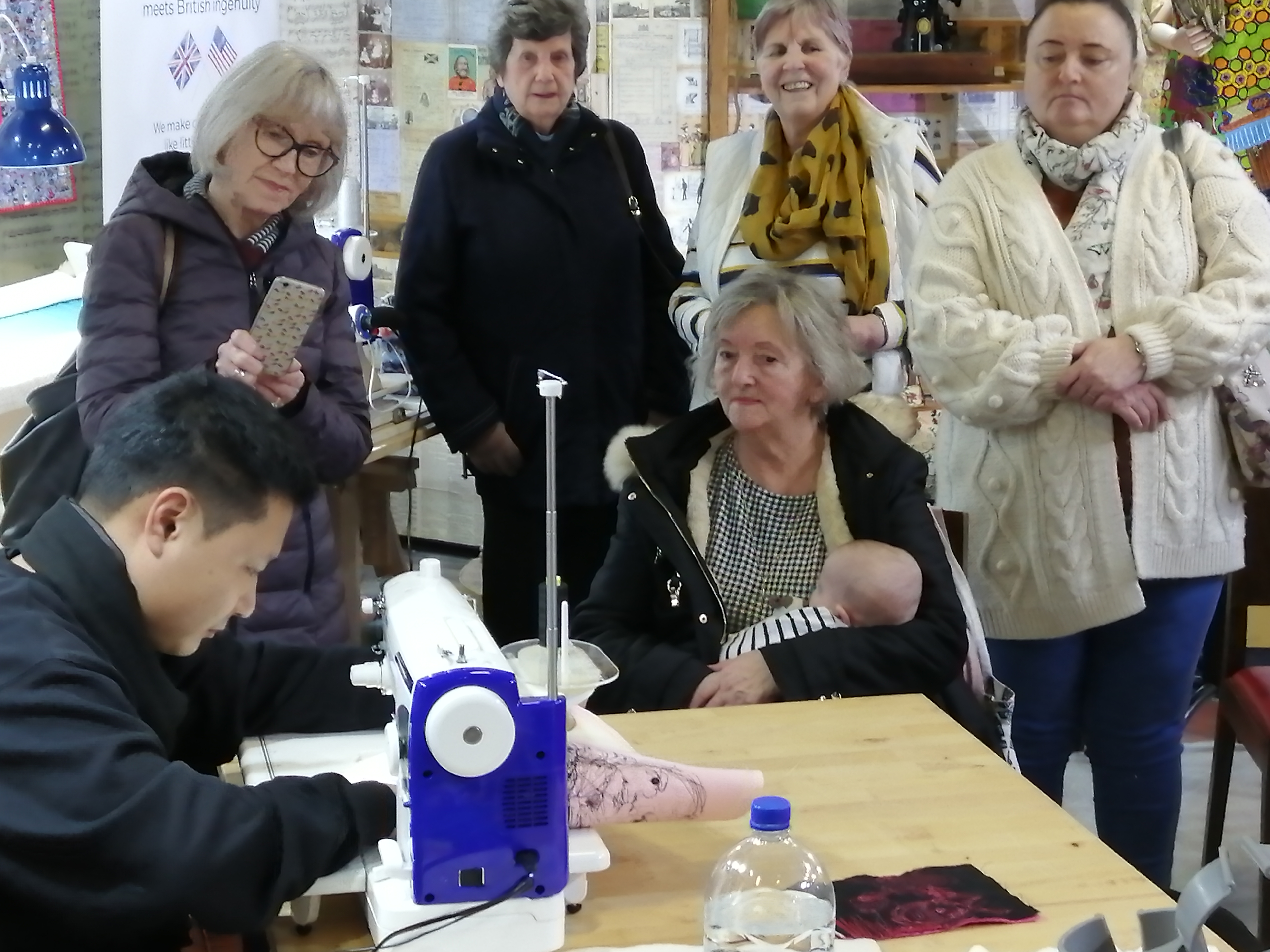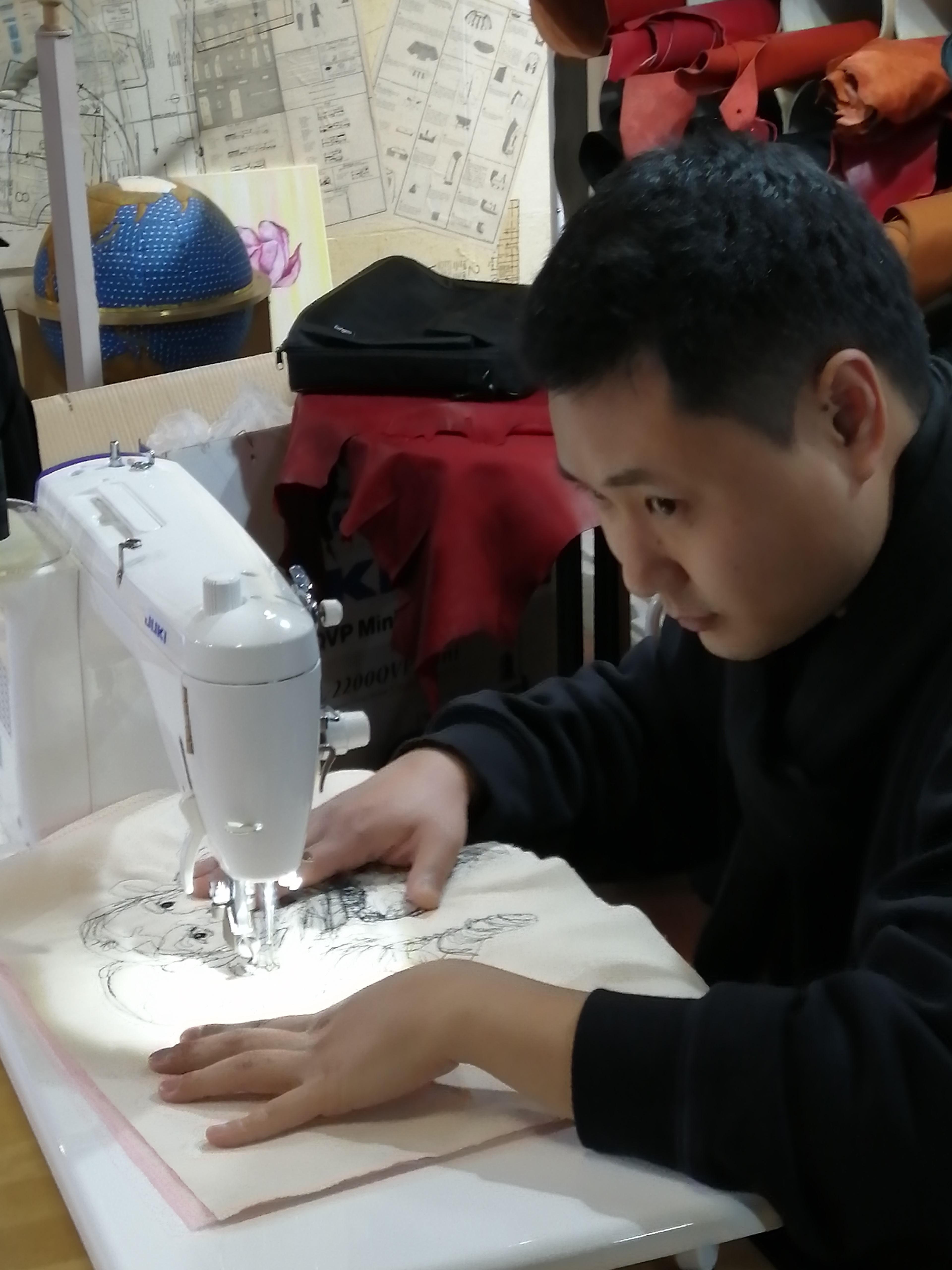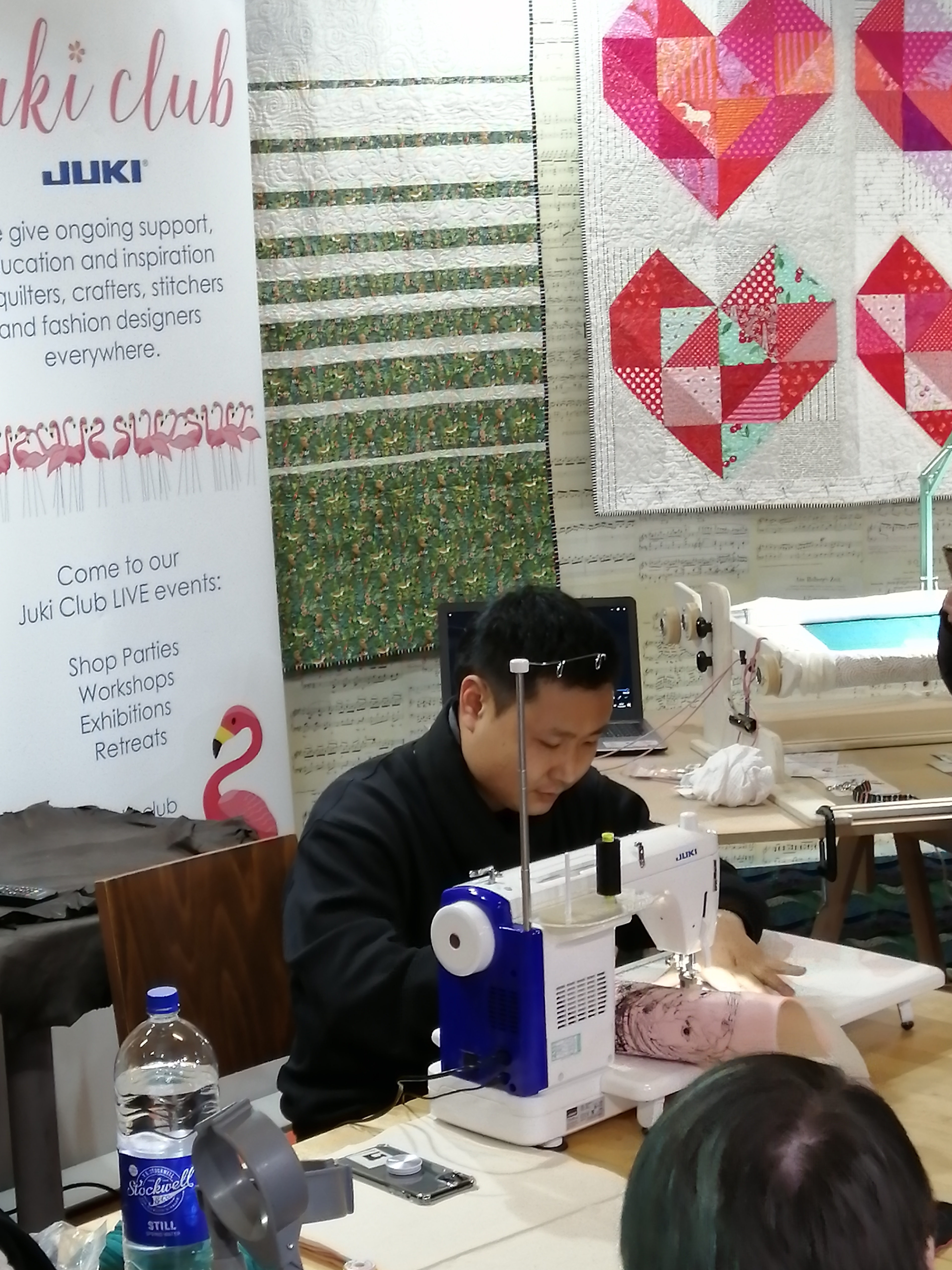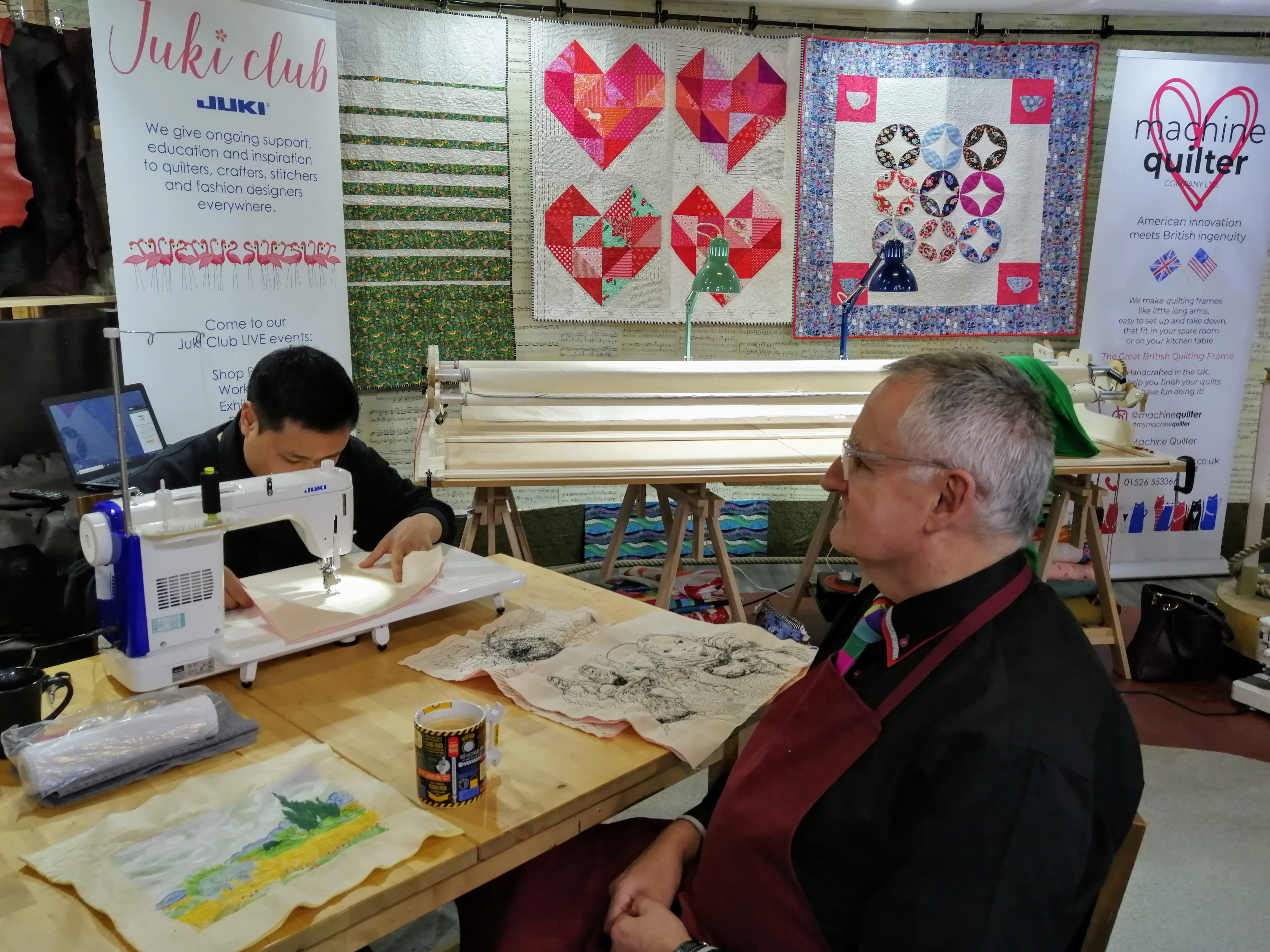 Near the end of the day, Mingi began drawing something I'd never seen before; a collage of many faces. Each face was unique. There were men, women and children, all various ages and with different facial expressions. Each face was completed in just a few seconds. Mingi told me that he can hold a facial expression in his mind's eye and then sketch it out later with thread on fabric.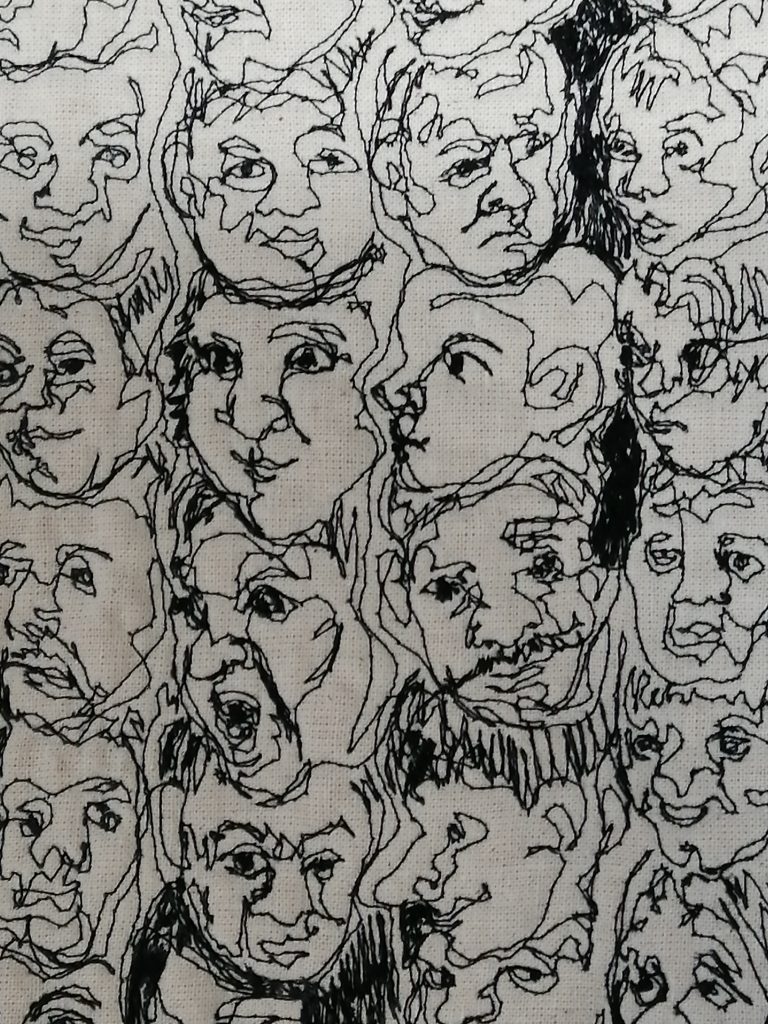 Mingi began this piece with us in Spalding and completed it on Friday at the Franklins Shop in Salisbury. Of all the amazing portraits he stitches, my favourite so far, is Mingi making faces.