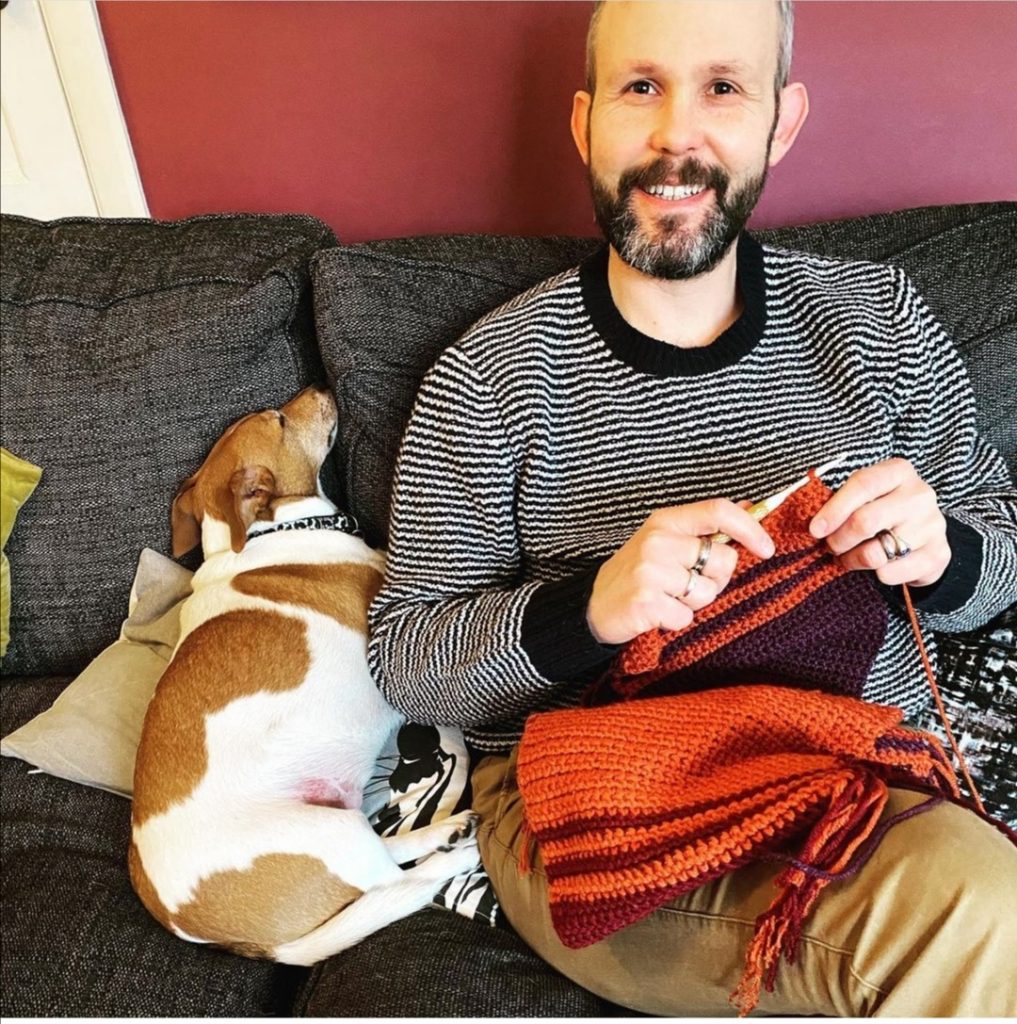 My style icon
Who's your style icon? Do you think you even have a style icon? I didn't think I did. But as I got into my 40's, (yes I know, I couldn't possible be that old!) I began to feel comfortable enough to express myself through my clothes and wear what makes me happy. What makes for a style icon? Can a little TV program like 'Doctor Who' create a style icon able to influence future generations?
I'm not talking about cosplay here. Cosplay is where you dress up like the characters in film, TV or comic books. Cosplay is ever so fun, but not what I do. Instead of creating costumes to match popular characters, my aim is more subtle. I am allowing the style of the character to influence and inform my own wardrobe choices.
Garment construction and tailoring opens up a world of possibilities. No longer must I trawl the high street or the internet only to choose from the clothes dictated by the fashion industry. Now I can imagine and anticipate the kind of garments my style icon might wear. I can gather ideas from Pinterest or just let my imagination go wild. Then, I can make it myself.
My world with a Time Lord
My relationship with Doctor Who began before I was born. My older brother watched it avidly in the 70's. When I came along in 1977, Dr Who was already a household staple. My mum thought my Dr Who obsession was something I'd grow out of one day, but that never happened. I'm a dyed-in-the-wool fan who admits that Dr Who's had a massive influence on my life. His philosophy, open mindedness, relationship with authority and devilish style inspired me from an early age. This stuff just crept into my life through the drama of cheaply made but culturally significant Science Fiction.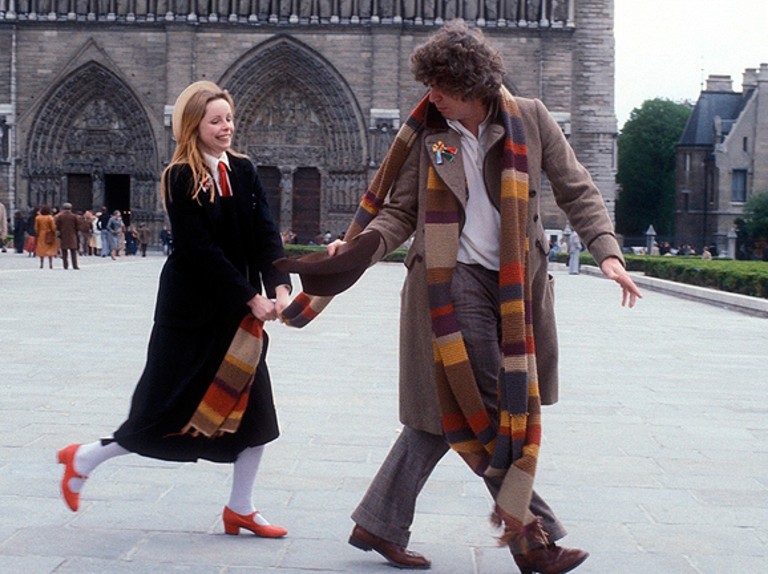 Just a silly program?
I used to draw garments and outfits as a kid and wanted to be able to sew and design my own clothes. But at that point in time, I didn't have the skills to turn my dreams into reality.
Most superheroes seemed to wear an all-in-one figure hugging suit with maybe a cape and their underpants on the outside. My hero was different. Dr Who wore a frock coat with a waistcoat underneath and a sturdy pair of boots. Maybe a long long scarf, a stick of celery or ornamental brooches would complete the look.
It was like nothing I'd seen before. I studied those clothes with keen interest as a kid. It may have been a 'silly program' to quote my dear old mum, but that silly program had a serious influence on my life.
Gallifrey designers
Time travel 30 years ahead. Now I do have the skills to make what I want. I've been able to research the origins of my favourite garments from the Doctor's eclectic wardrobe. The Dr Who series offers a seemingly never ending line of unique, stylish and fabulous garments to ponder and emulate. As I seriously considered my personal attraction to the Edwardian Town Coat, an Inverness cape, shirts from Mr Fish, fabulous and expensive hats, as well as many different styles of waistcoats, (I really do love a waistcoat!) I realised that Doctor Who was my style icon.
Sew it begins
The legendary fourth Doctor inspired my first big project. I had set my sights on making a Victorian Sleeved Cape Coat, a swing coat if you like. I found a very simple outline of a pattern in a tailoring book . After drafting the pattern, I made a toile and stitched up the coat. It's my absolute favourite winter coat to wear and when I do, it always seems to turn heads. But what matters to me is that I love it and it makes me happy.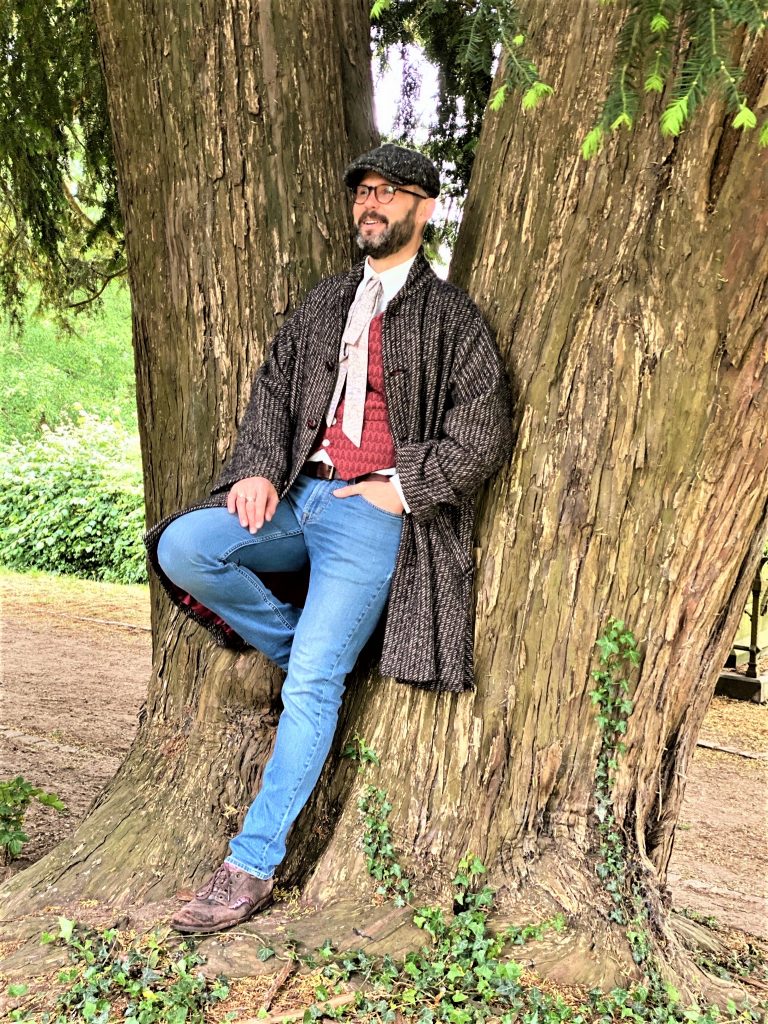 I had a lovely compliment when waiting for my train home from London after leaving the GBSB. She was so surprised as I gave the coat a twirl and told her that I'd made it myself. Passers by just see a fabulous billowing coat, swishing in the winter sun. Yet I can't help but inwardly salute the inspiration of the Doctor.
Where to next time?
My future projects continue to flow from my fascination with this special little show. I've recently finished a velvet shawl collar waistcoat. It was partly a test on working in velvet and also trying out a new pattern. Although it's a cosplay pattern, it looks rather like a lovely velvet waistcoat that could have been worn by the fourth Doctor in 1980.
A frock coat and high waisted trousers are on the bench right now, with so much more in my head bursting to make their way under the sewing machine. It makes me happy to be able to sew my own wardrobe and even happier to wear those clothes on a regular basis. I enjoy showing them off and telling people where they came from. It's so satisfying that my childhood obsession with Dr Who provoked me to create a me-made wardrobe inspired and informed by my time traveller style icon.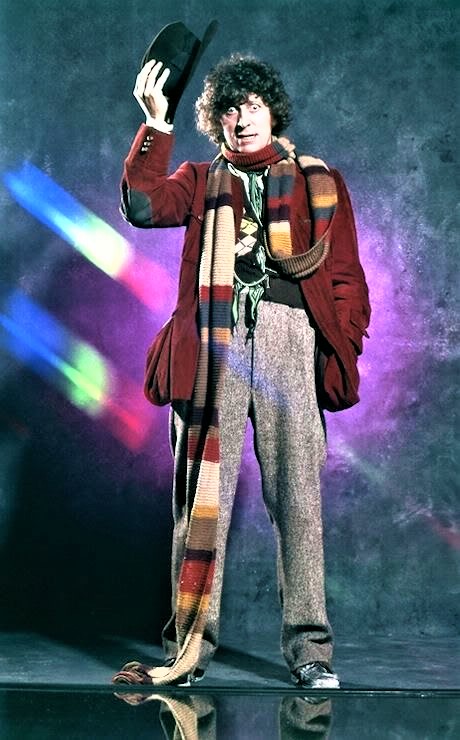 Two years ago, Mark's husband Clive (who also sews on a Juki machine,) applied for him to enter series 6 of The Great British Sewing Bee, and life hasn't been the same since. Mark's time in the sewing room, working alongside an incredible bunch of creative, enthusiastic and hardworking individuals, both in front of and behind the camera, gave him the push he needed to be able to change his life and refocus on the things he loves the most.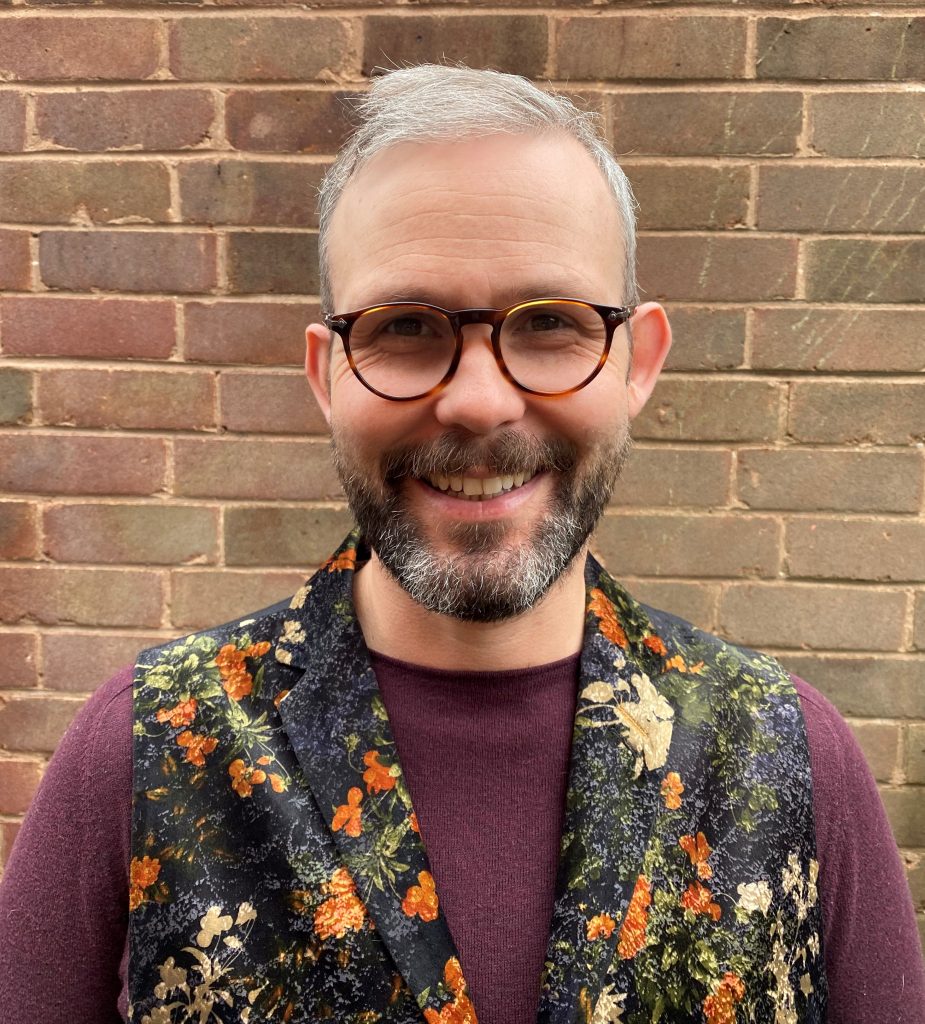 You can find out more about Mark and visit his shop at www.sewmarkfrancis.com and follow him on Instagram @sewmarkfrancis. Mark is a regular contributor to Sewing Street. We look forward to enjoying more of his posts here at Juki Club.