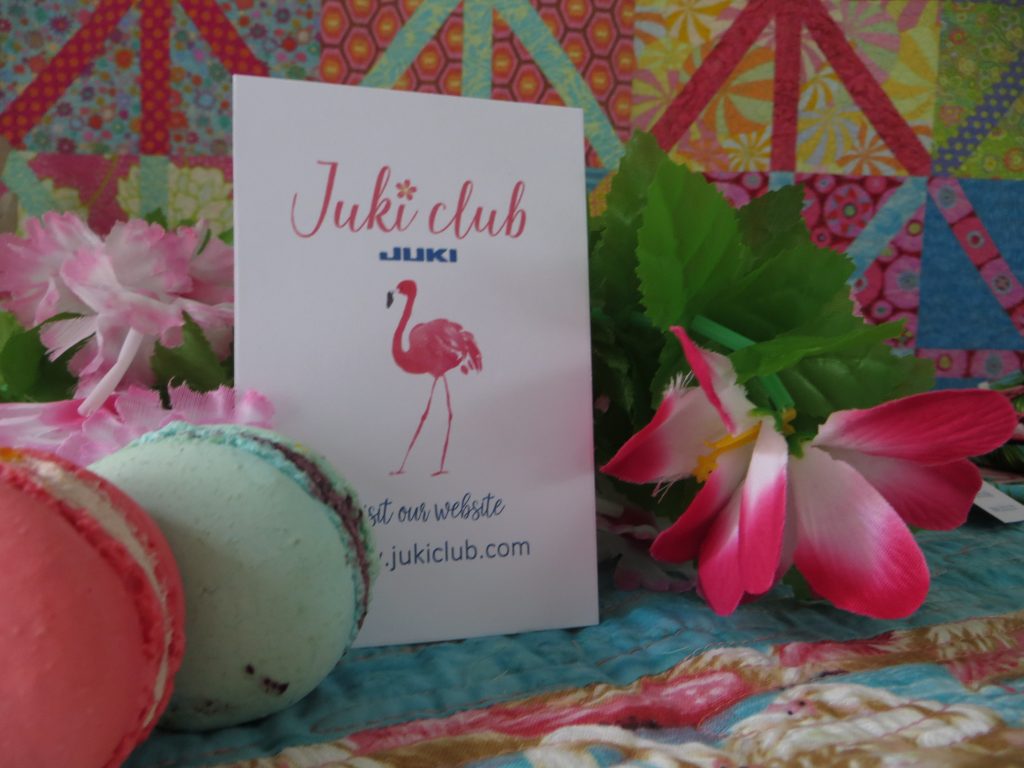 Celebrate sewing & quilting all year with our Juki Club Shop Parties. Our Juki Club shop Parties are LIVE Events so we can meet up and share our love for all things sewing and quilting. Here's how it works. Juki Club teams up with a local shop, it can be a sewing machine shop or a fabric shop and hosts a seasonal themed party complete with Juki sewing , quilting and overlocker machines, quilting frames, fun free make & take away projects as well as festive food. Online is sublime but  meeting  face to face is ACE!
Our Juki Club LIVE events give us a chance to demonstrate our favourite sewing machine features. There's time to try out new and exciting sewing, quilting and overlocker machines and ask questions from experienced staff and the Juki Club team.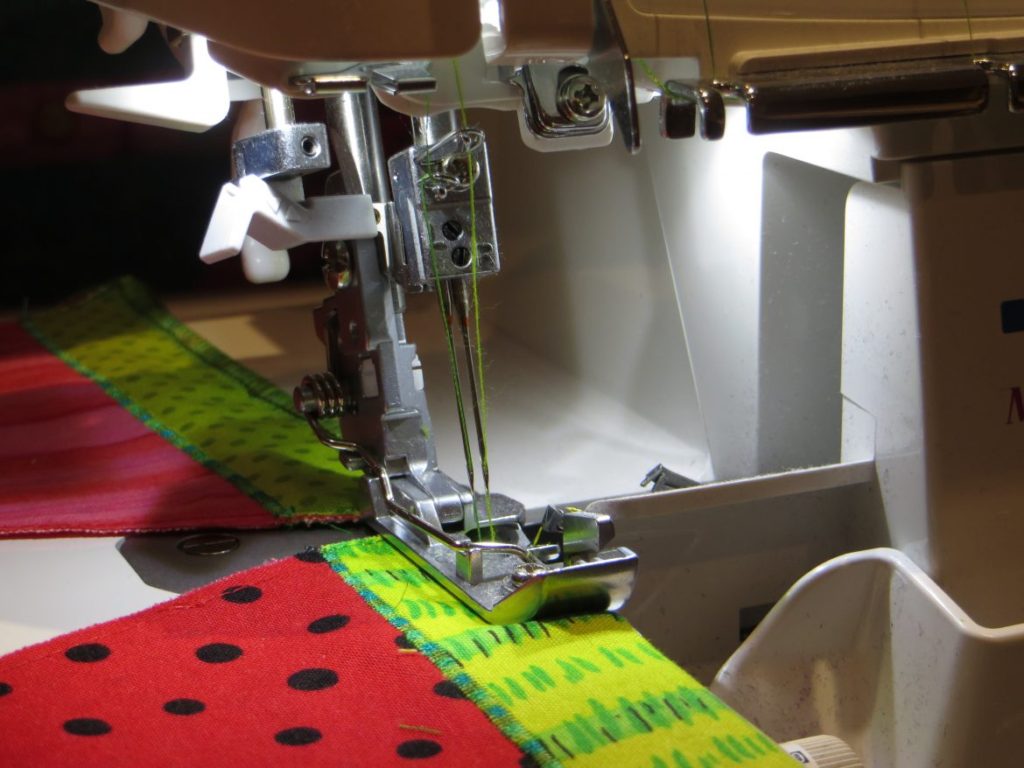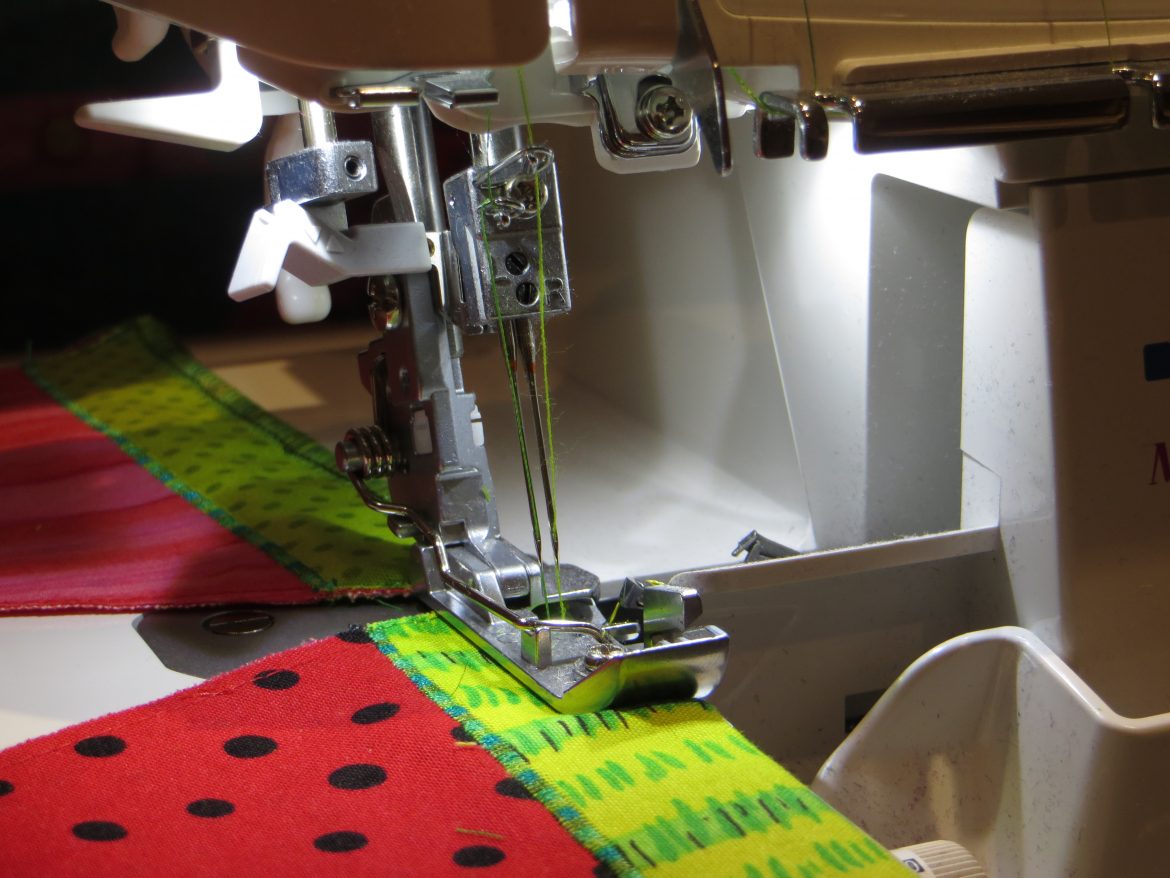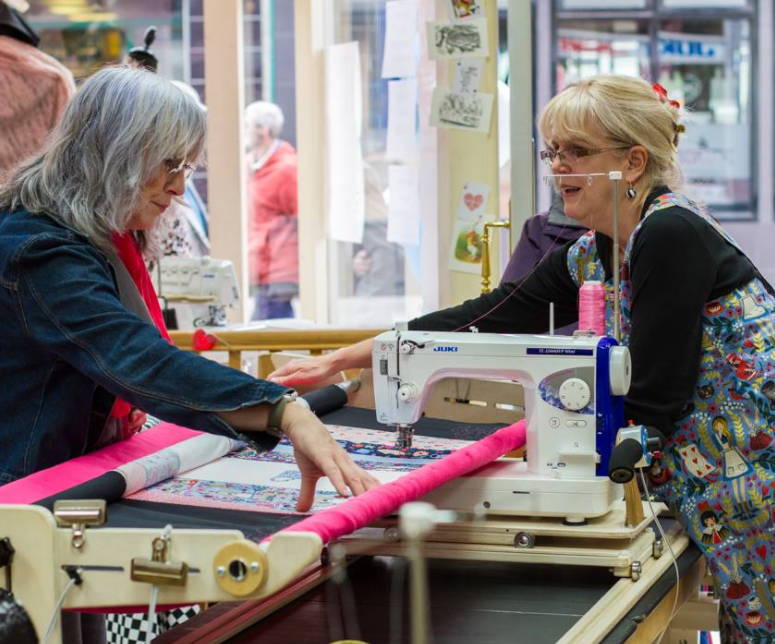 The fun FREE make and take away projects give you the chance to really get to know the sewing machines using pretty fabrics and fun techniques.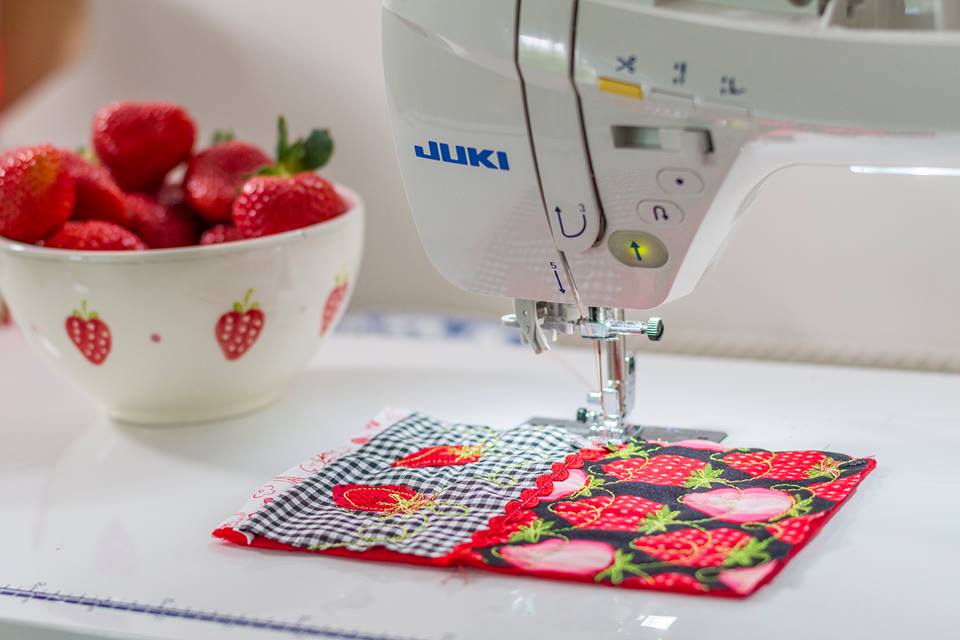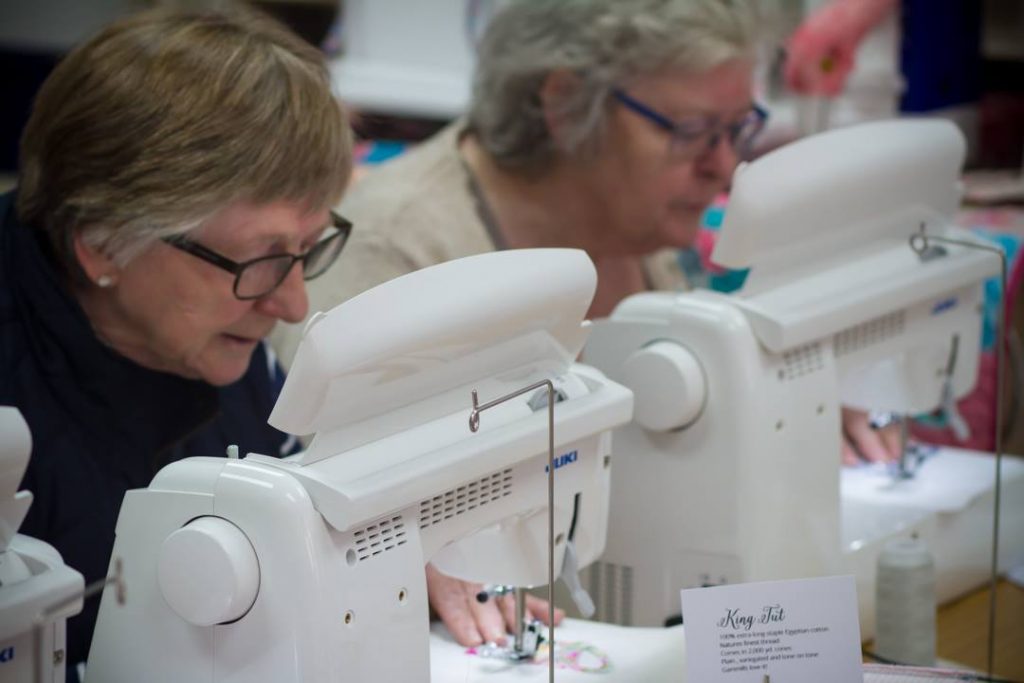 Never tried a long arm? This is your chance! If there's the space we'll have the new Juki long arm set up so you have have a go. There's also the smaller Juki TL QVP Mini mounted on a Machine Quilter frame. If you haven't the space for a long arm, this gives you the freedom of movement for a fraction of the cost.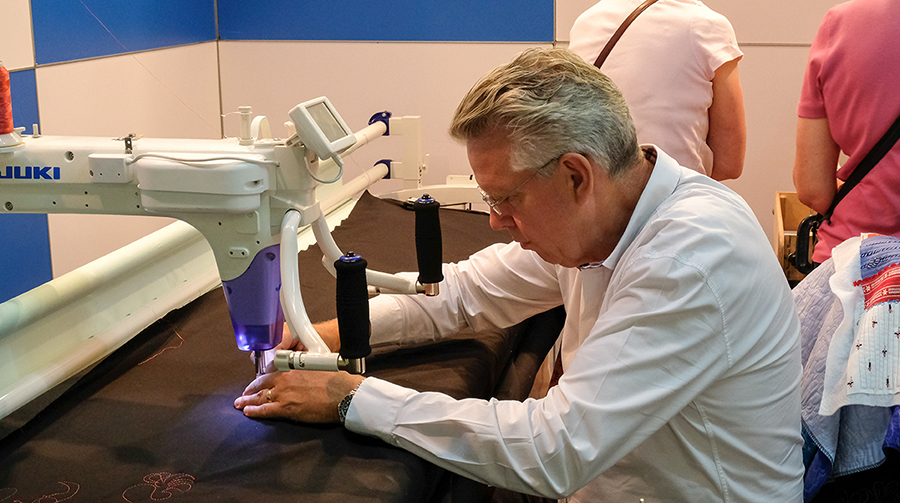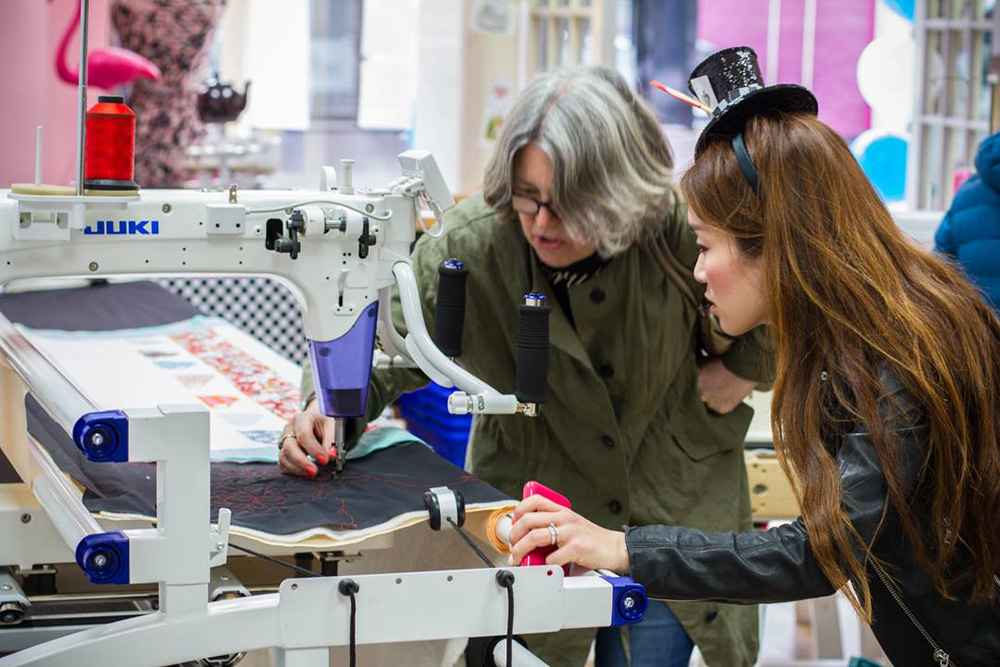 Our next Juki Club Shop Party is scheduled for May 26th between 11:00 and 4:00. We're teaming up with
Kay at the Fabric Corner Shop
in Lincoln for a May Flower Festival. We'll have flower themed projects to make and take home with you. You can try the air threading Juki MO1000 overlocker. We'll have Juki DX7 do-everything-well computerised sewing machines set up to make stitch and flip line by line quilted postcards using gorgeous flower fabrics. You'll learn how to free-motion-quilt daisies with pretty variegated threads using the Juki TL QVP Mini  mounted on the 6 foot Machine Quilter frame. There will be lovely tea and cakes at the Craftea Cafe next door.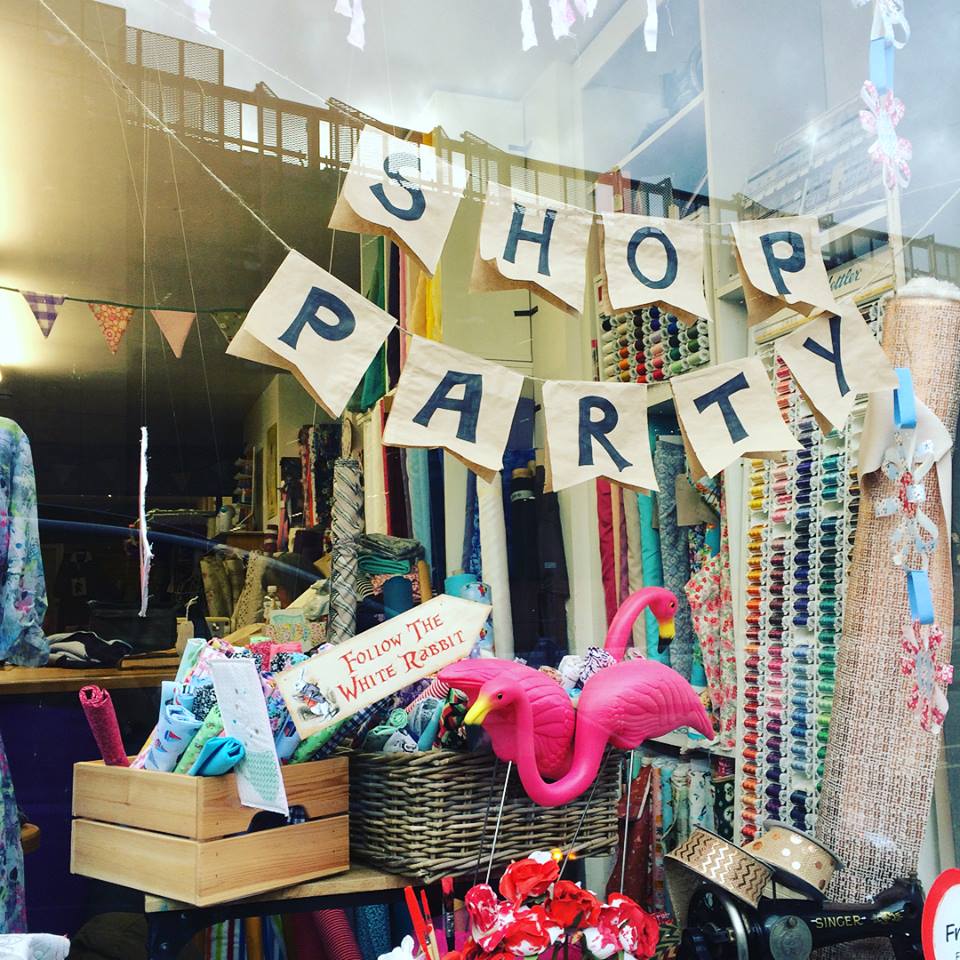 See you at the next Juki Club Shop Party
26th May 2018
 11:00 – 4:00
The Fabric Corner Shop in Lincoln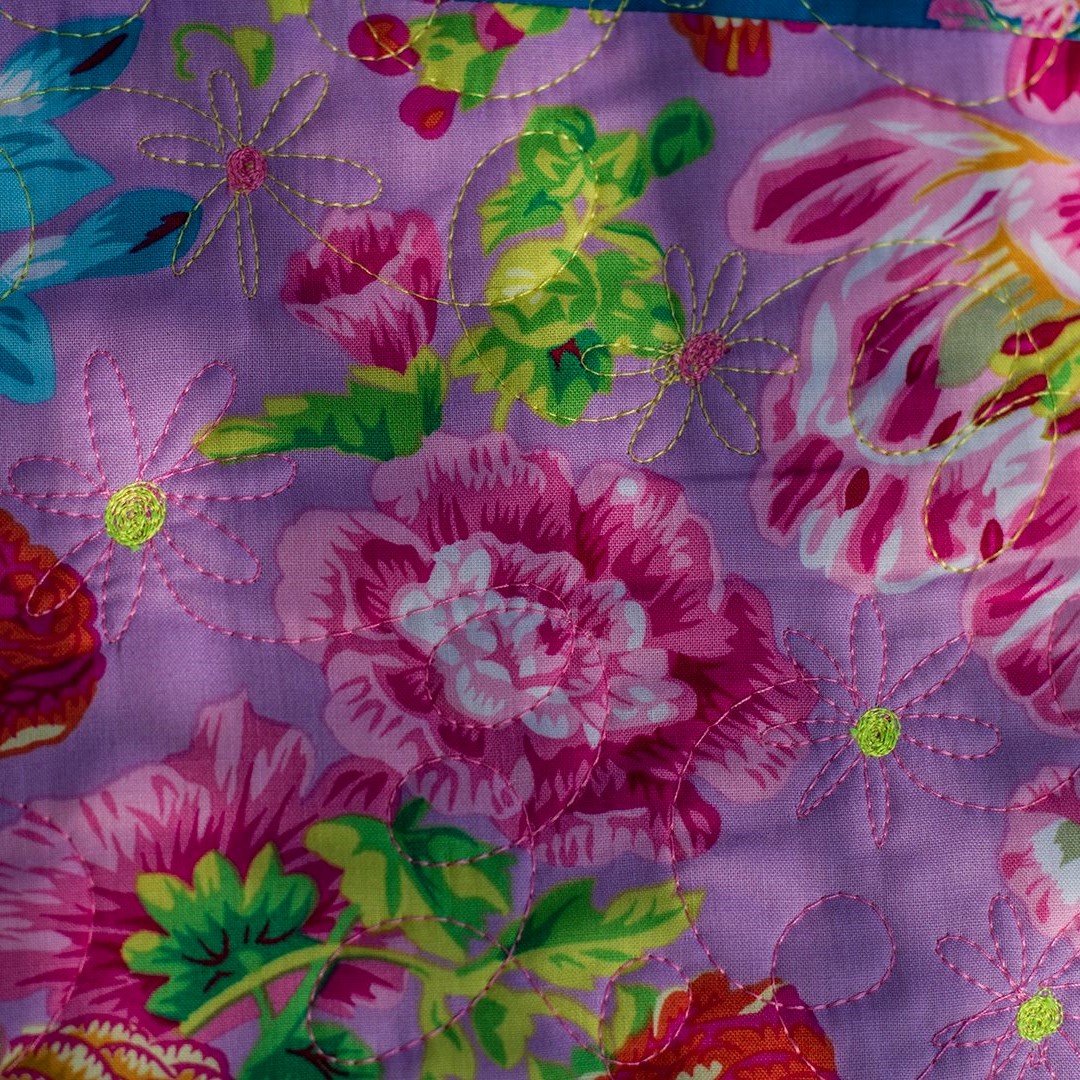 Would you like Juki Club to throw a party in your shop?
Call or email Martha: 01526 553366 or [email protected]