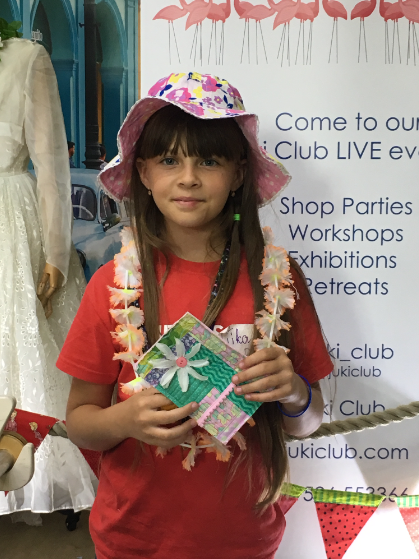 Earlier this summer, Juki Club teamed up with
The Craft Outlet
in Springfields near Spalding in Lincolnshire, to host a Charity Event for the
Friends of Chernobyl Children
. The 1986 Chernobyl nuclear disaster is still devastating children and their families in the poverty stricken area around the site. The Friends of Chernobyl Children Charity funds  a month long visit each summer where children can receive recuperative healthcare, enjoy fun days out and get lots of love from their UK host families. Some of these host families go on to host the same child each summer, for up to 5 years!
The Craft Outlet thought it would be fun for the girls to get to make their own dress. A bit ambitious! But with 12 girls, 10 volunteers, 9 staff, 6 sewing machines and an overlocker, it happened!!
The photo below shows the whole gang; all the girls and Friend of Chernobyl Children volunteers as well as Eric Pepper and all The Craft Outlet staff, Martha from Juki Club and Brenda from Project Linus. It was a great day with many people working together for a good cause.
Each girl was able to wander the shop and choose any fabric that she liked and then pick a dress pattern to go with it. Staff members from The Craft Outlet and volunteers were on hand to help the girls make their dresses. It was a busy and happy sewing time. Juki Club provided sewing and overlocker machines and threw a Tropical Shop Party.  The girls enjoyed using the
Juki sewing machines
to make fun little projects like lanyards for their name tags, fabric postcards and machine quilted flower brooches.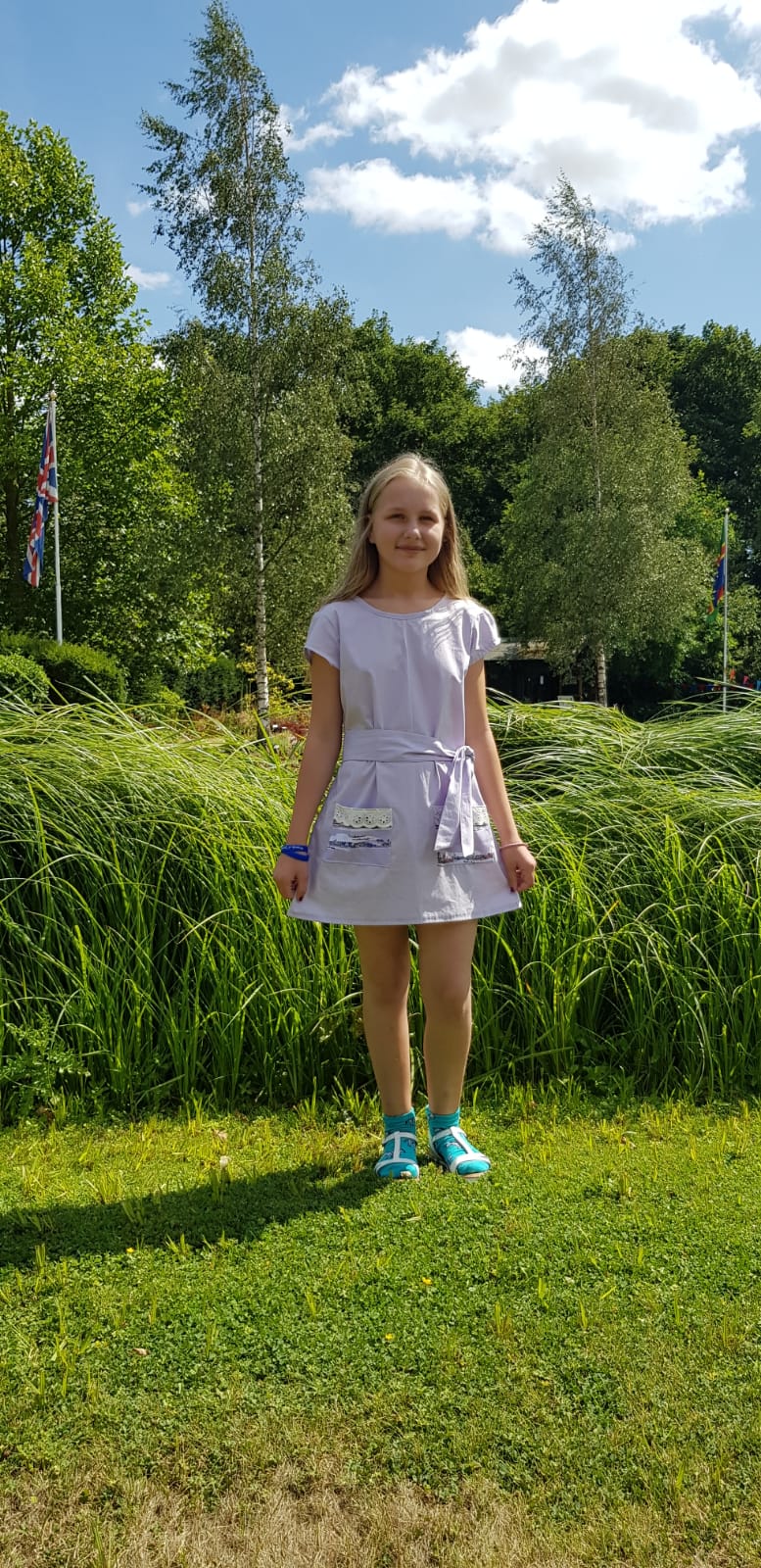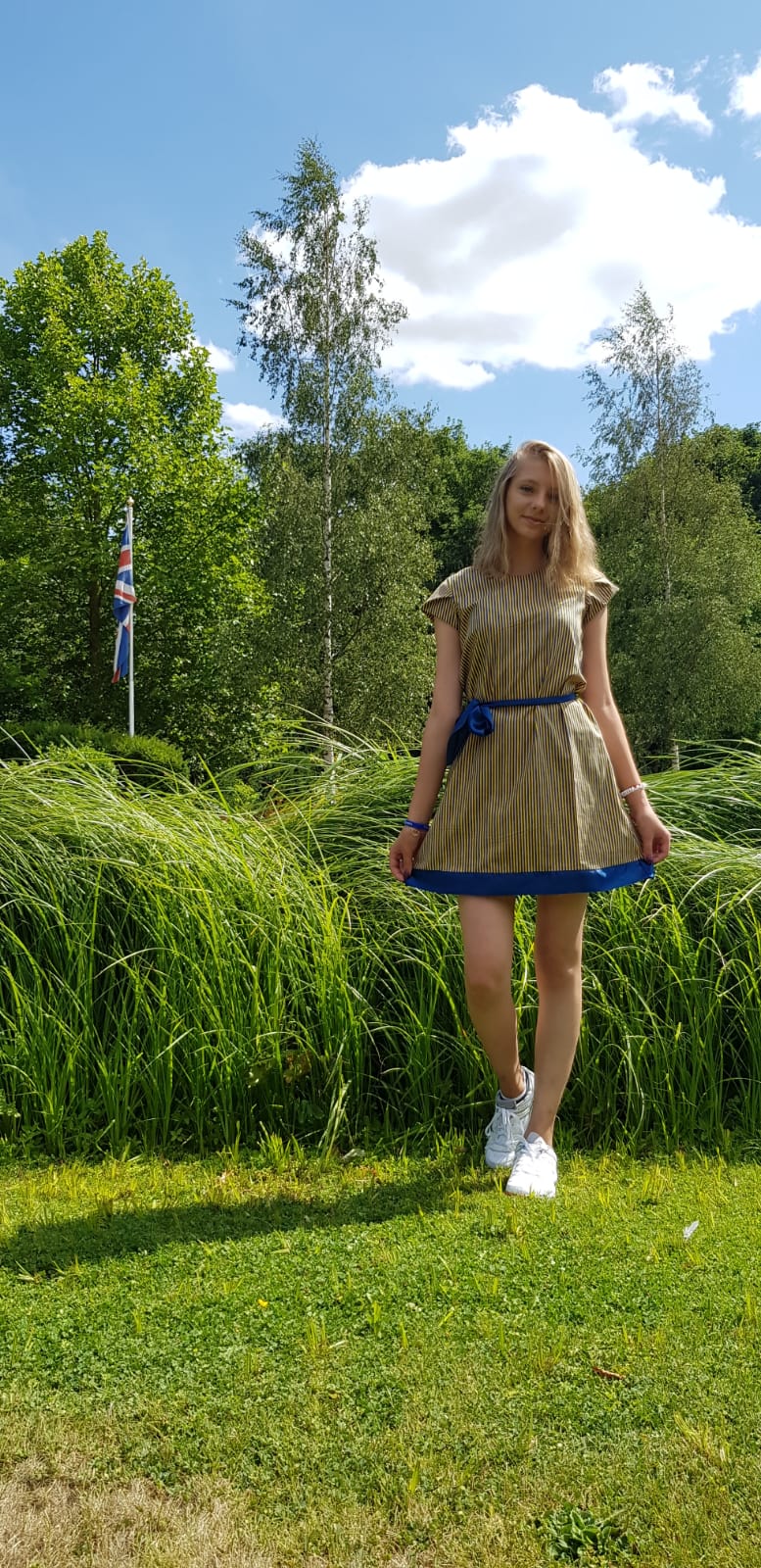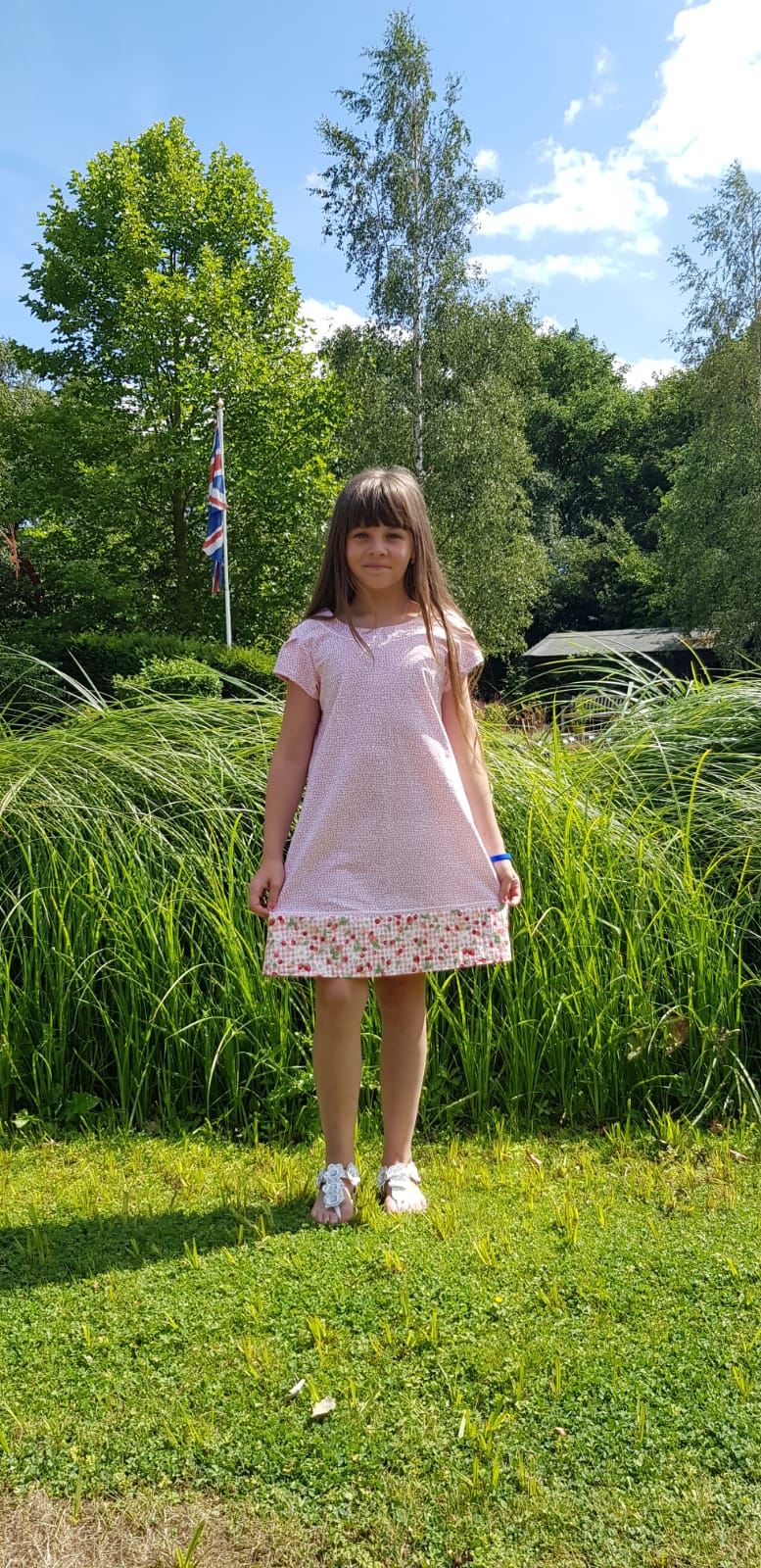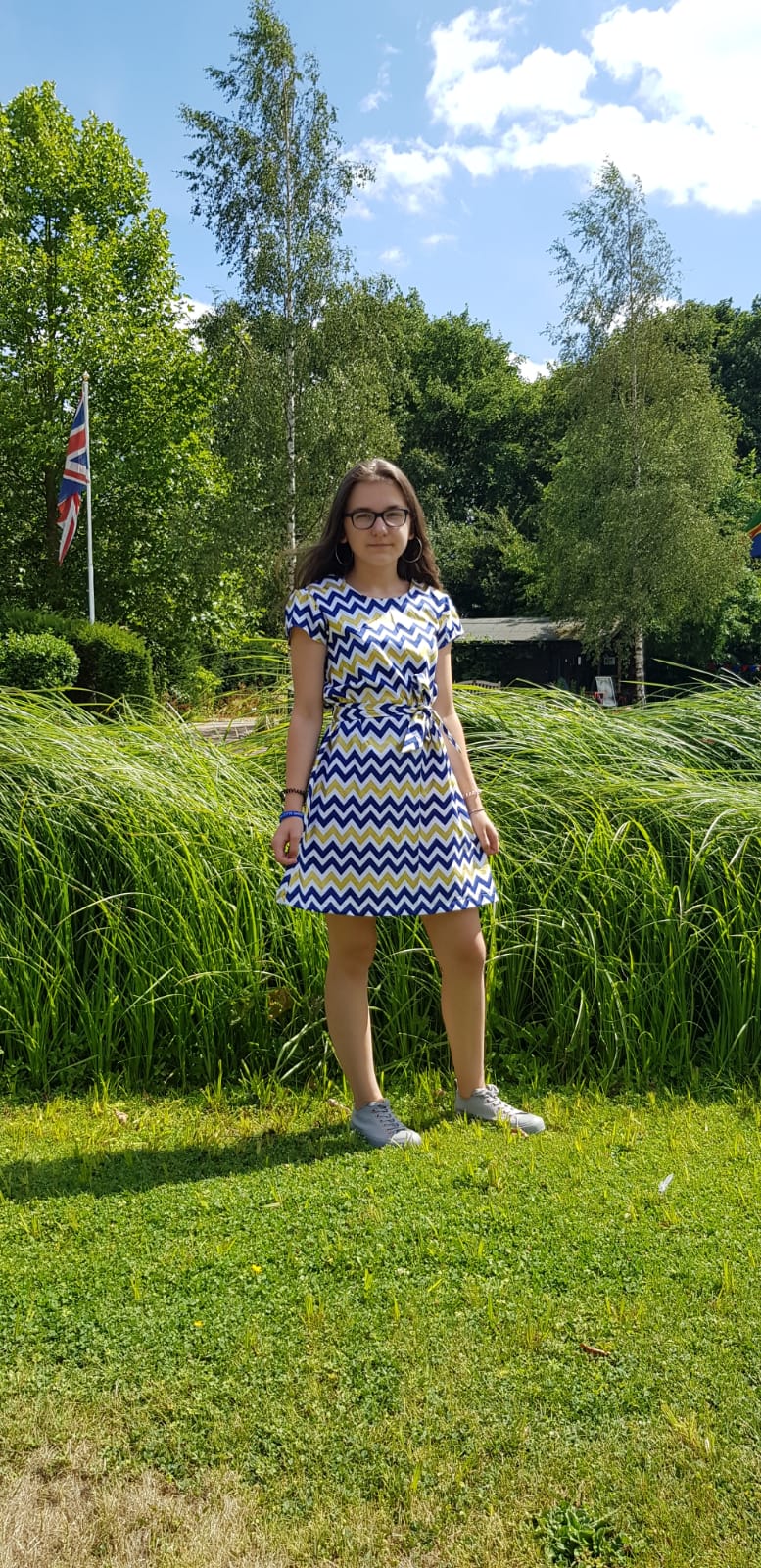 The photos above show a few of the girls wearing their new dresses. They look so pleased with themselves! Brenda Pack leads the local Lincolnshire
Project Linus
group, and she dropped by with a special surprise; a beautiful hand made quilt for each girl. I think it's like taking home a warm hug!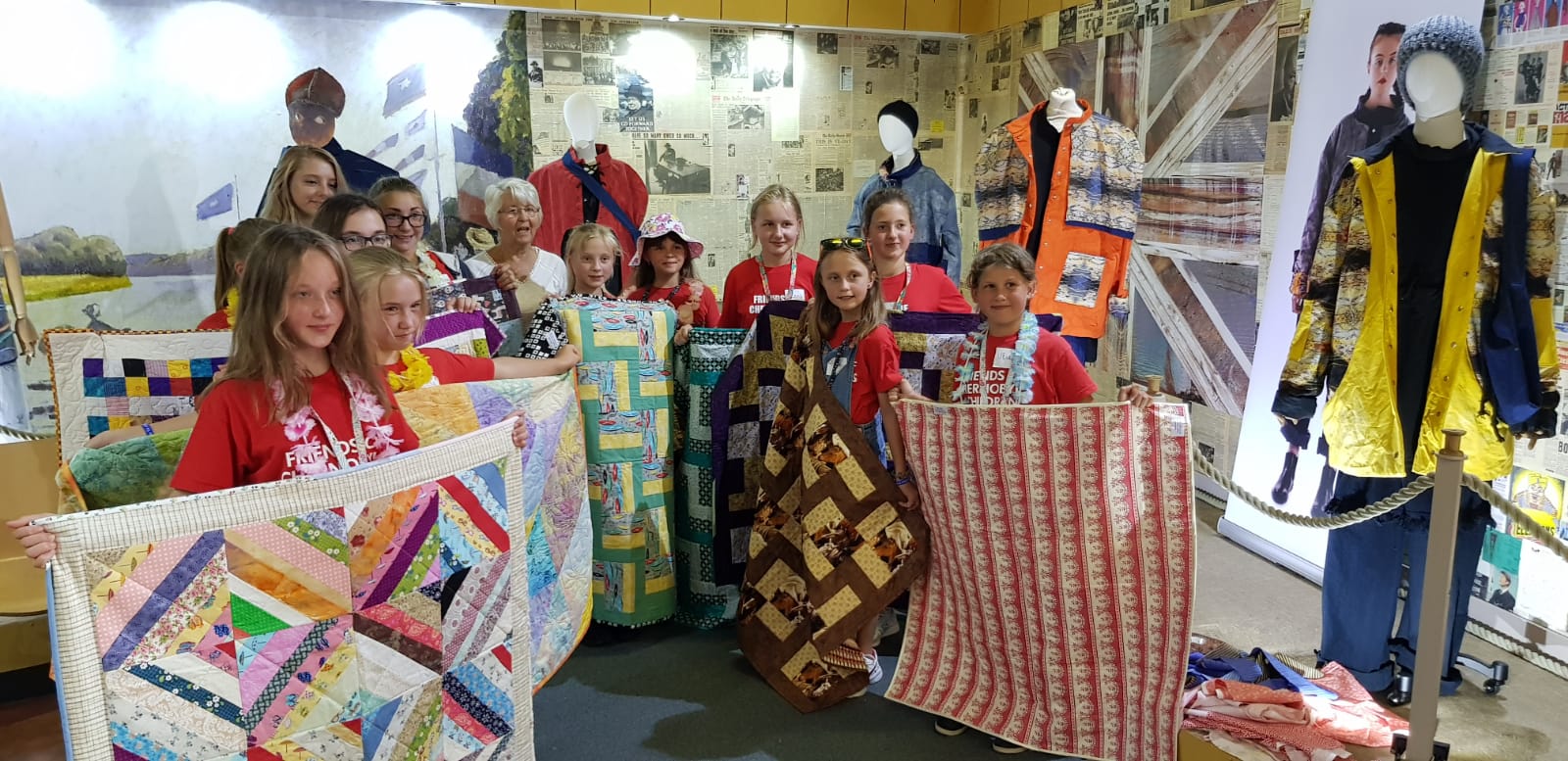 The girls spoke Russian with just a little bit of English. I speak English and a tiny bit of Russian. The Friends of Chernobyl Children charity provided translators but sewing seems to have it's own language. It was surprisingly easy to communicate while we were sewing and crafting. Most of these girls had never used a sewing machine before and certainly never made a dress. There is a way that sewing seems to cross borders. It was a pleasure working with these girls from across the world. They were so open and appreciative.  It was a great day!