T-shirt fabric makes great face mask ties! Did you know that you can cut up a t-shirt to make t-shirt yarn? Clever people have been using t-shirt yarn for sustainable knitting and crochet projects. Now lots of people are making their own face masks. Elastic is hard to find. T-shirt yarn is a fast fun NO-sew alternative to elastic. It's soft, stretchy and comfortable. It won't make your ears sore either. We think t-shirt fabric ties are ideal for face masks. Who doesn't have a few spare t-shirts?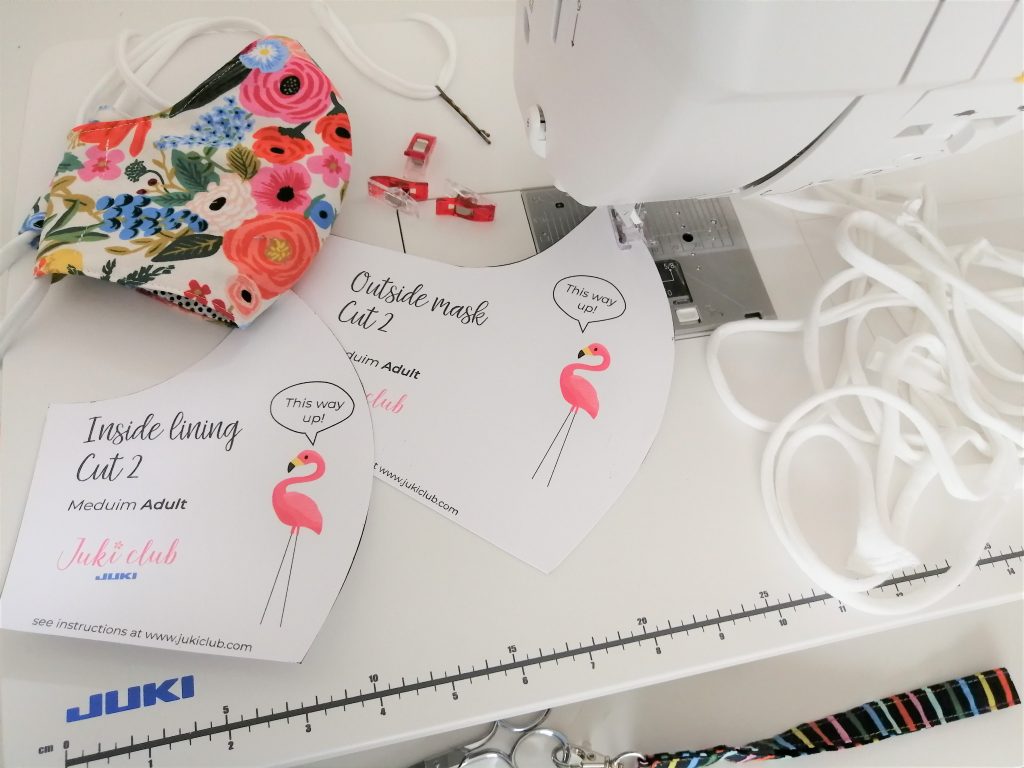 Materials & tools
t-shirts – I found a white and a black t-shirt. Black and white ties will go with just about any mask. Some t-shirts don't have side seams. They're pure gold for the knitters. But for our purposes the seams on the side work fine.
ruler, rotary cutter and mat – these quilting supplies made for a fast job. But no mat, no problem. You can use scissors instead.
a hair pin or bobbie pin to use as a needle for threading the t-shirt yarn through your mask.
fabric scissors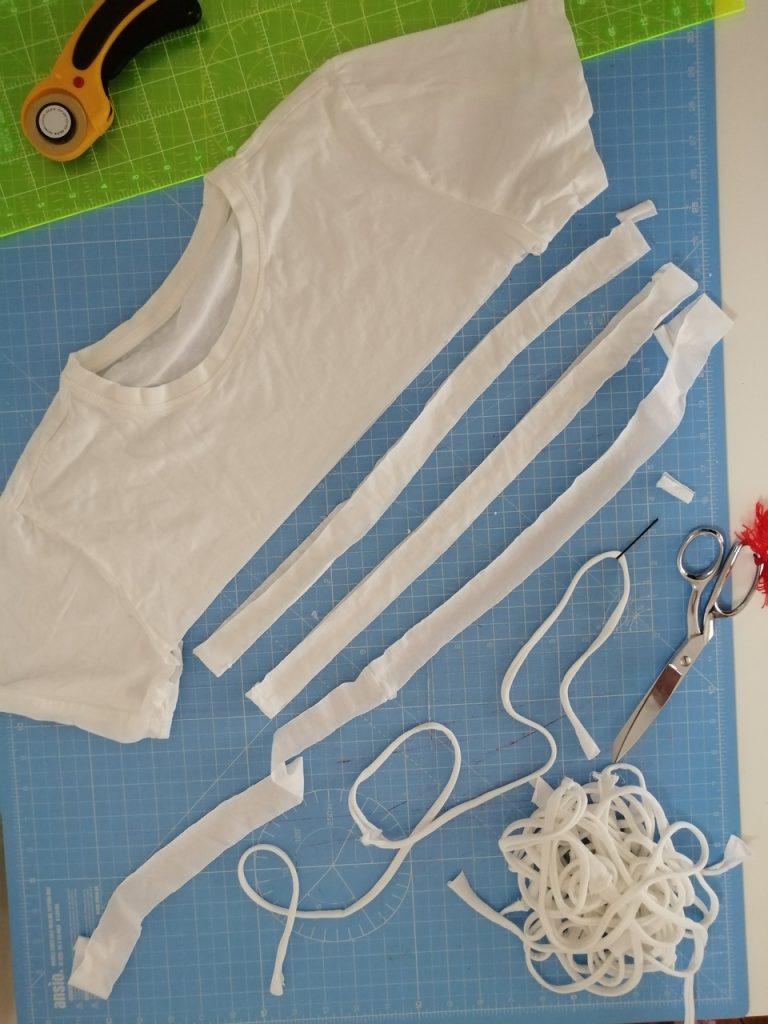 Cutting the t-shirt
Take a clean t-shirt and place it on your cutting board. Use a ruler and rotary cutter to slice one-inch strips from the bottom of the t-shirt up to the arms. I got 13 strips! I only need one strip for each face mask tie. No rotary cutter, no problem. You can also cut the strips with scissors. You'll end up with a circle of t-shirt fabric.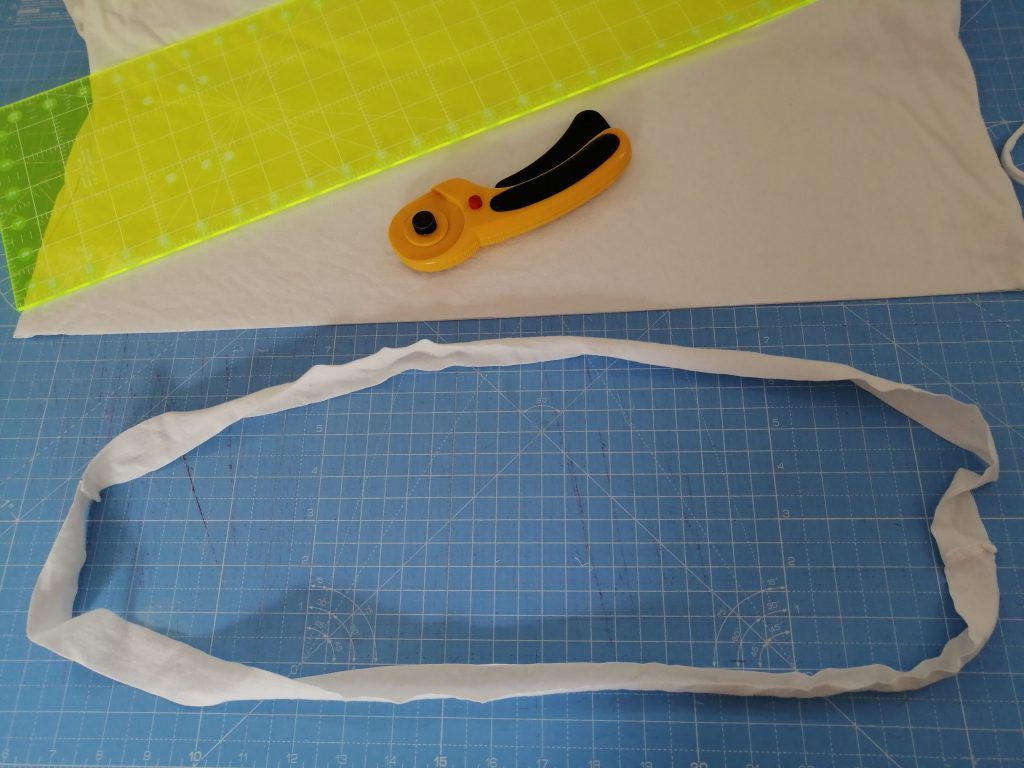 The t-shirt I used had seams down both sides. Make a cut at one of the joins and cut off the bulky bit.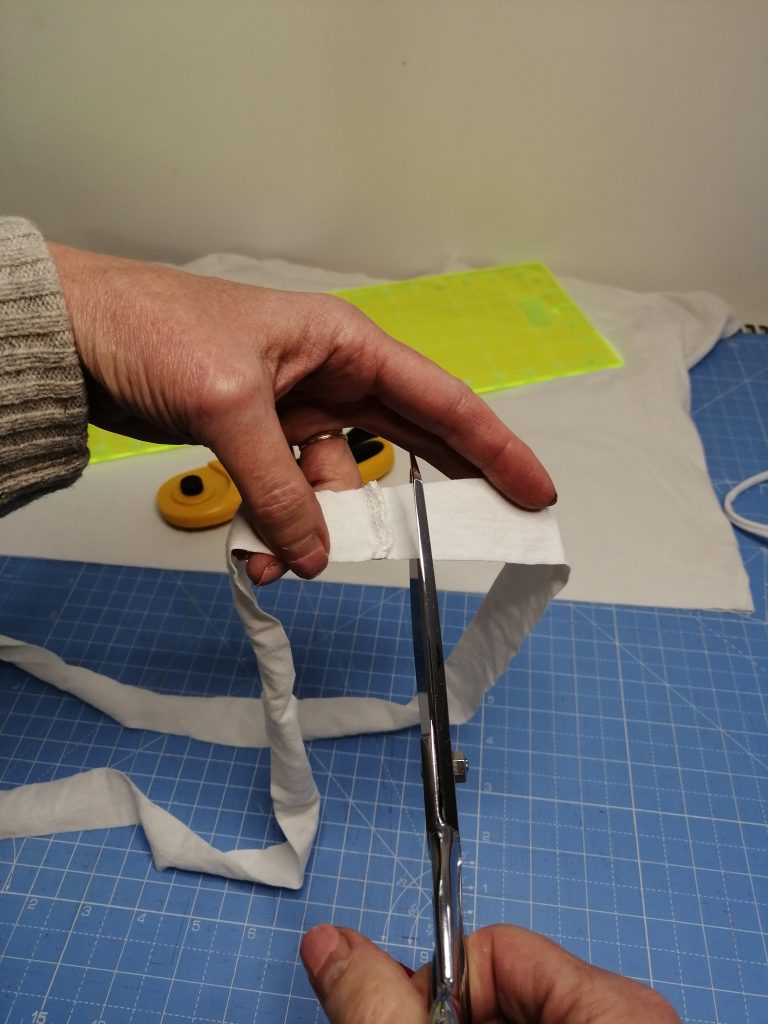 You'll be left with one join in the centre of your strip. That's fine. It comes in handy later to know where the centre is. I find that one slice of t-shirt is the perfect length for a face mask fabric tie.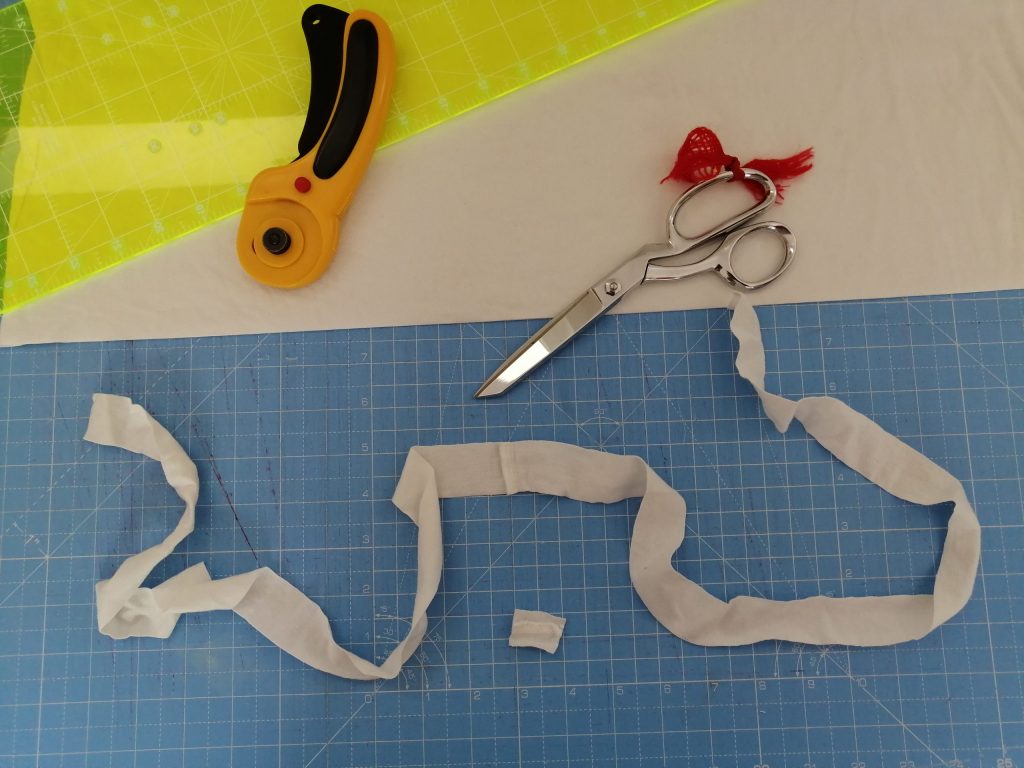 Stretching the fabric
Now gently but firmly pull the strip to get a soft comfortable stretchy tie.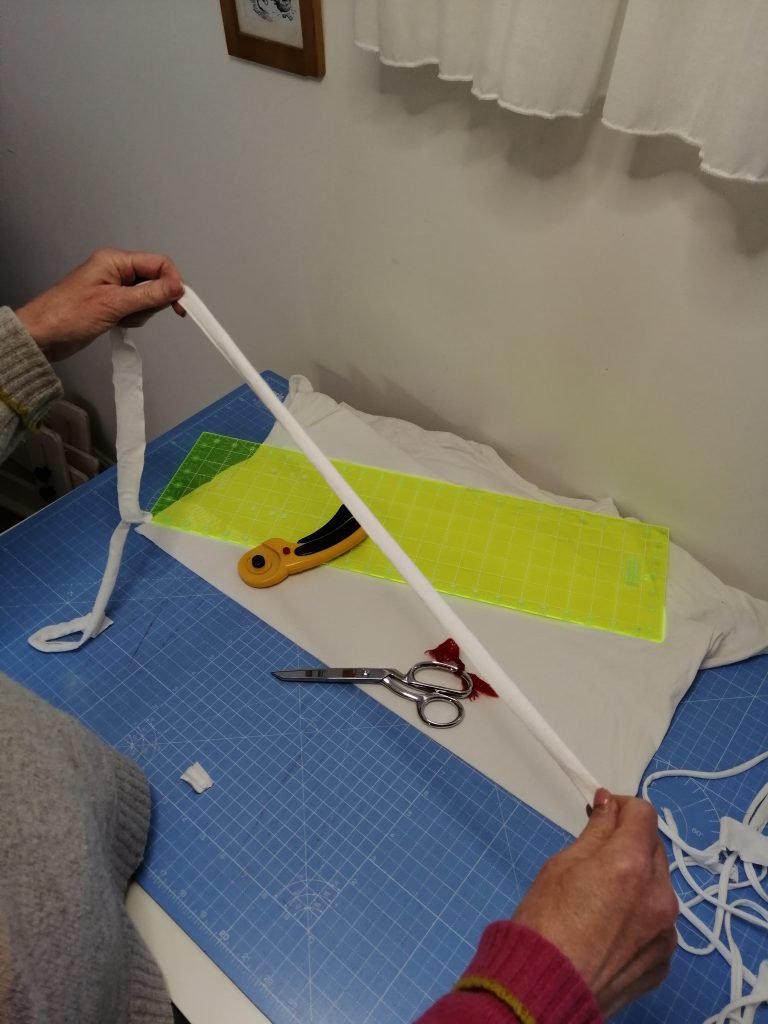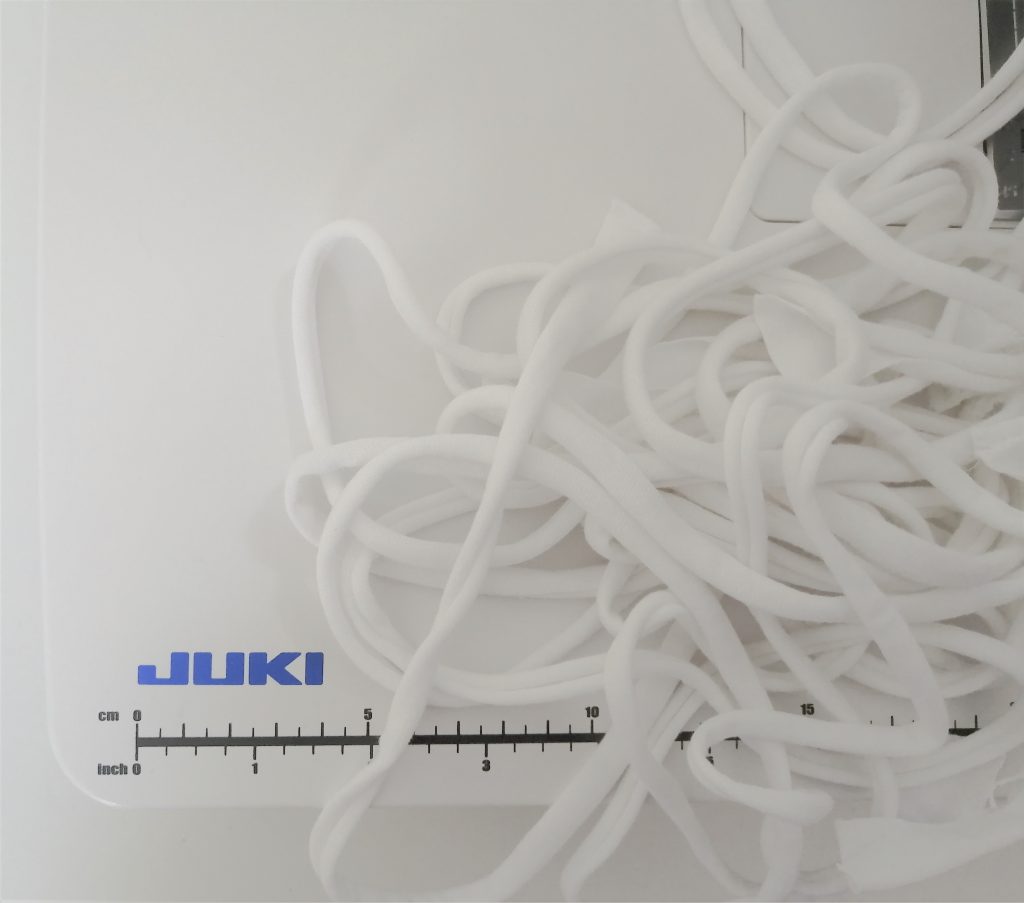 Threading the t-shirt tie through your mask
Take a hair pin and use it like a needle. Slide a bit of the t-shirt yarn through the hair clip and thread it through the side pockets.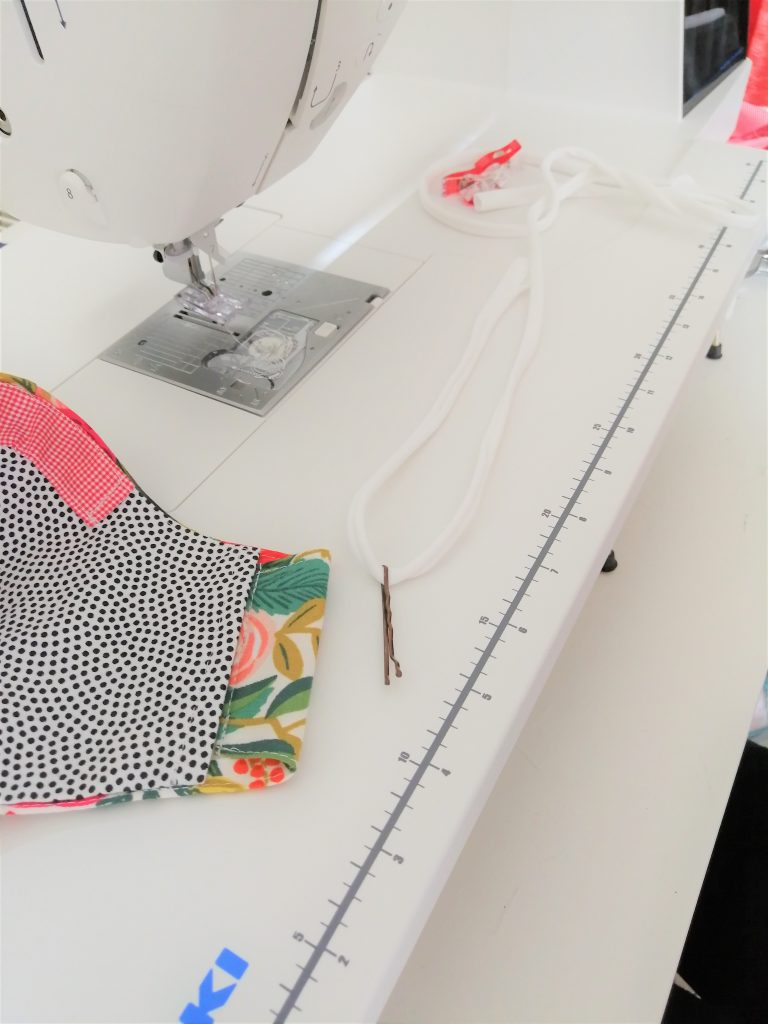 Start at the top and go down. When you get to the other side, begin at the bottom and thread the tie upwards.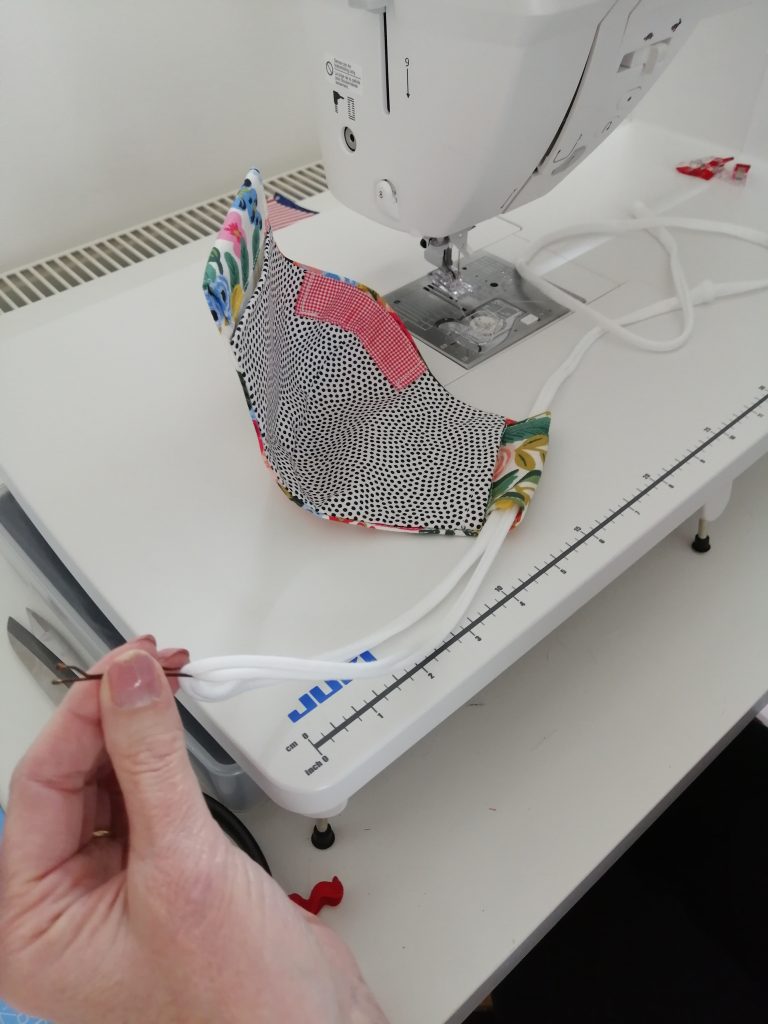 The remaining bulky bit marks the centre. Threading the yarn through the mask this way, allows you to tie the mask in place at the top. This helps to pull the mask upwards to fit your face better. Also, if you need to lower your mask it will simply hang down around your neck until you put it back on again.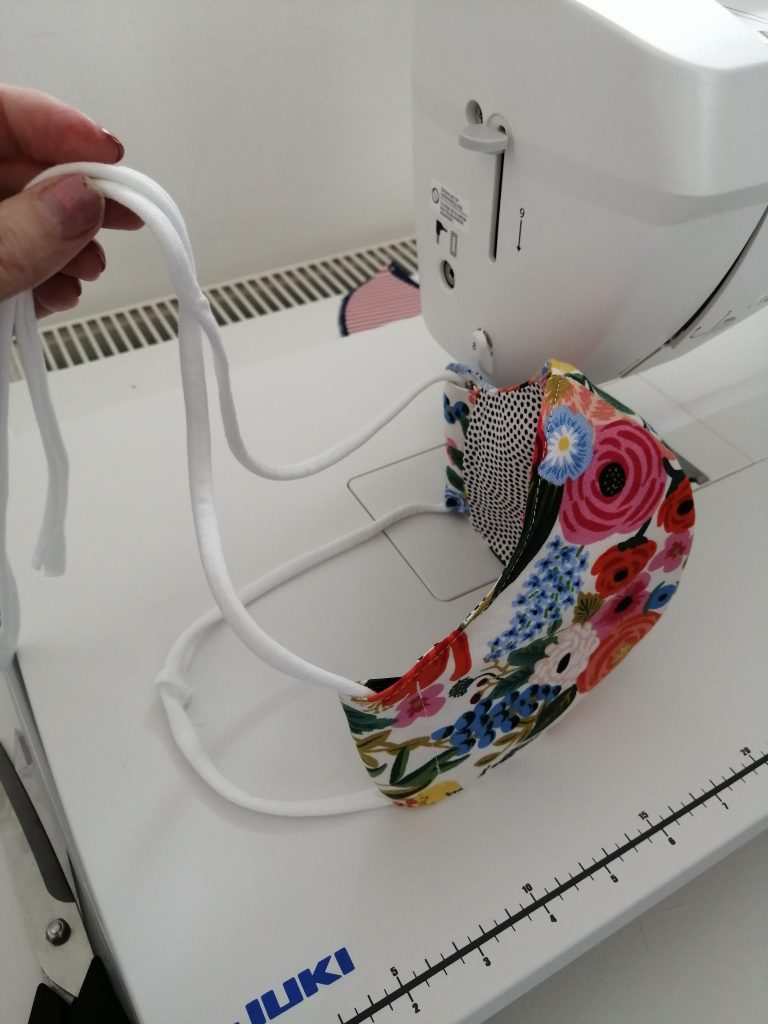 Lastly you can knot the ends of your t-shirt face mask ties.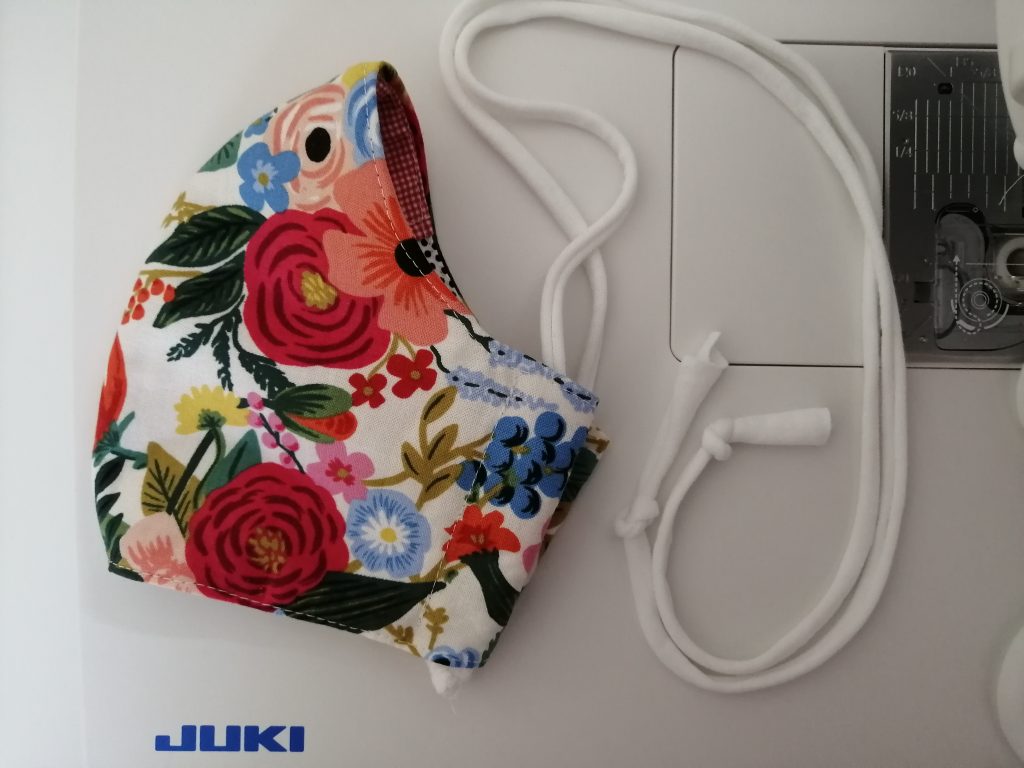 I think these t-shirt face mask ties look great. They're fast and fun to make and a really comfortable alternative to elastic. If you're making masks, we'd love to see them. Send photos to [email protected] and we'll post them on our stories.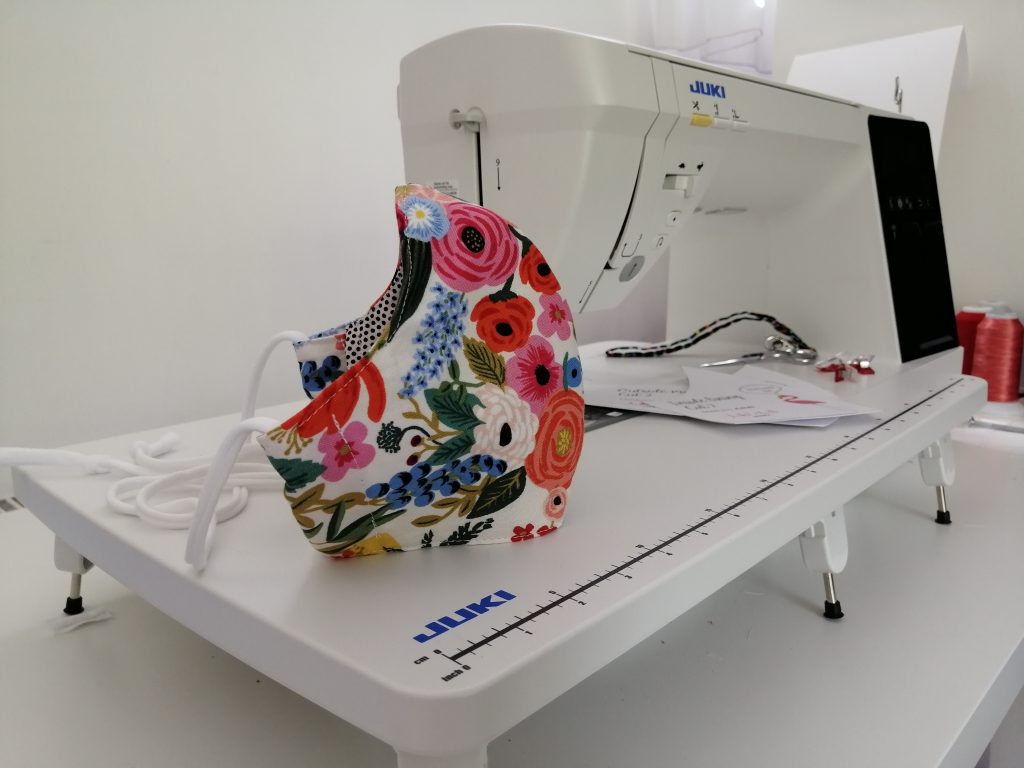 Martha Milne works for Juki Club here in the UK. When not making masks, she creates social media content and teaches free motion quilting. Martha lives in Lincolnshire and has 6 grown up children. During lock down she is living with her husband, cat and 2 kids home from University.